Carrie's Perky Friend, Bitsy Von Muffling, Gave a Sad Update in 'AJLT' Season 2
Bitsy Von Muffling, played by Julie Halston, is just as memorable as ever in 'And Just Like That.' Here's what to know about Carrie's perky friend.
One of the best parts of a TV spinoff or reboot is the nostalgia of seeing the characters you fell in love with years ago blossom in an updated environment. And Just Like That, the spinoff to the iconic show Sex and the City, takes full advantage of that fact by bringing back some of the peculiar side characters we met on the busy streets of NYC.
Article continues below advertisement
While we all know Carrie (Sarah Jessica Parker), Charlotte (Kristin Davis), and Miranda (Cynthia Nixon) are on AJLT, many of their friends and acquaintances also returned to the new series.
In Season 2, one of Carrie's audacious pals, Bitsy Von Muffling, played by actor Julie Halston, appeared just in time to give Carrie some sage advice about love, loss, and grief. Here's how Bitsy and Carrie are connected.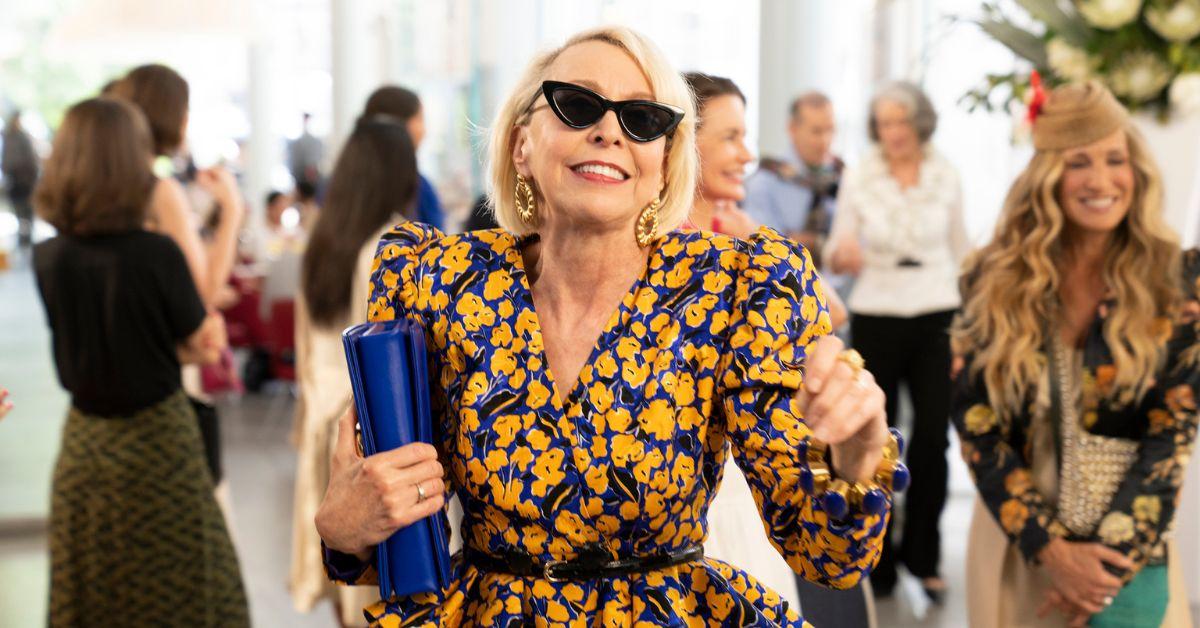 Article continues below advertisement
Who is Carrie Bradshaw's friend, Bitsy von Muffling?
Sex and the City had many memorable cameos, but Bitsy stood out in seasons 5 and 6.
In the SATC Season 5 finale, "I Love a Charade," she shocked Carrie and the crew by marrying lounge singer Bobby Fine (Nathan Lane), who was rumored to be gay.
In Season 6, Bitsy reappeared in another episode, "The Domino Effect." During her second appearance, Bitsy was pregnant with her and Bobby's child, despite ongoing rumors about Bobby's sexuality. After the show, it was assumed they lived happily ever after.
Article continues below advertisement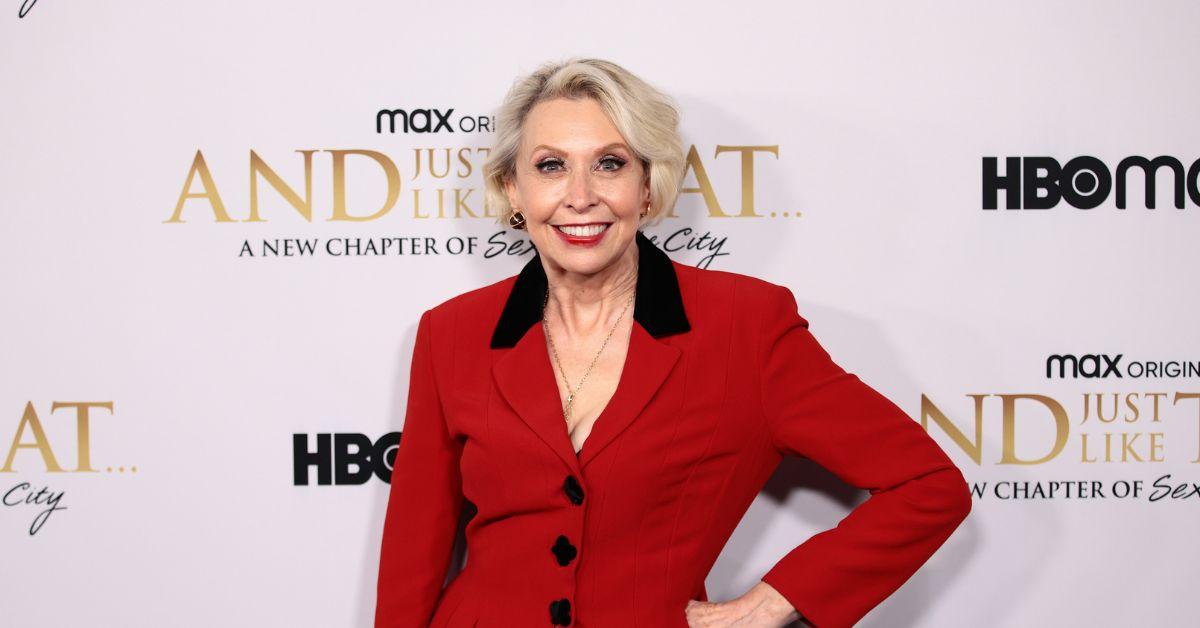 Julie Halston returned to 'And Just Like That' as Bitsy.
After her time on SATC, Julie continued receiving guest roles on other hit shows like Law & Order: Special Victims Unit, The Good Fight, and HBO Max's reboot of Gossip Girl.
Article continues below advertisement
Bitsy returned to AJLT for Season 2. However, her second appearance was sadder than fans were used to. During Season 2, Episode 3, "Chapter Three," Carrie ran into Bitsy getting her upper lip waxed and sat down with her for some small talk. But the small talk turned serious when Carrie opened up about mourning her husband, Big (Chris Noth), who died of a heart attack in Season 1.
Article continues below advertisement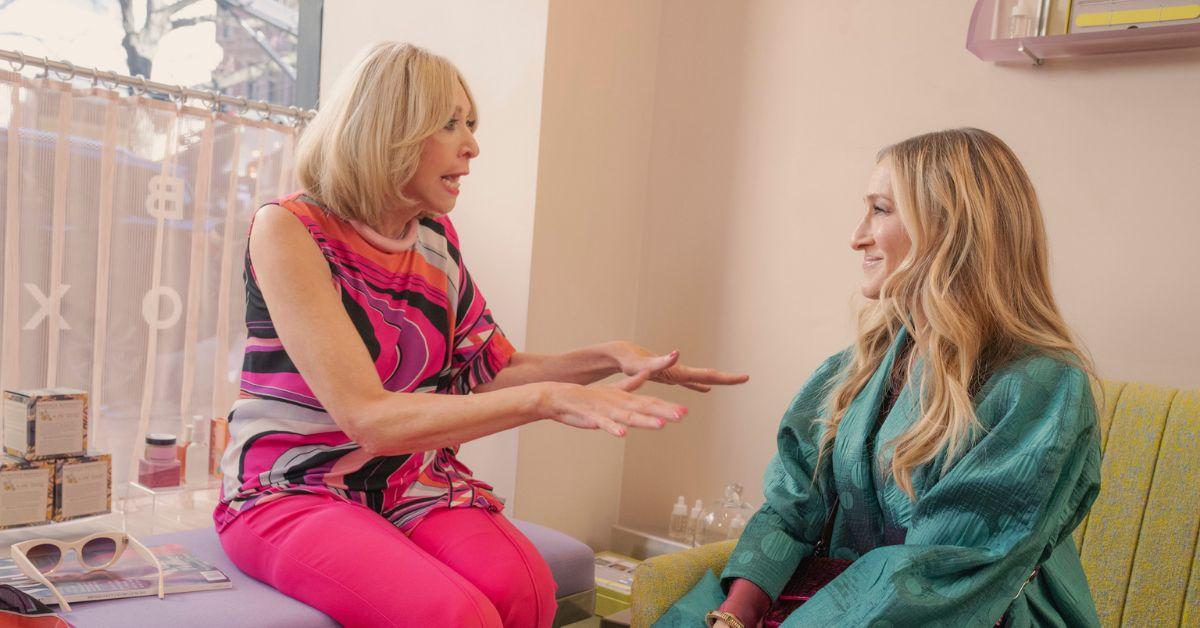 Carrie explained to Bitsy that she was recording the audio for her book about grieving Big, Loved, and Lost. Bitsy informed Carrie she had pre-ordered the book and hoped it helped her with her loss. Sadly, by applauding her friend, Bitsy confirmed her husband — Bobby — was also no longer living.
Article continues below advertisement
Bitsy told Carrie, "I can't wait to see what keen Carrie Bradshaw perspective you have for me and … all those other ladies out there who have lost a husband."
What happened to Bobby Fine?
Although Bitsy doesn't mention Bobby during her and Carrie's conversation, loyal SATC fans know she is talking about him. Still, she never shared how Bobby died and if it happened before or after she ran into the girls in AJLT Season 1.
Article continues below advertisement
While Bitsy didn't discuss the details of Bobby's death, she shared with Carrie that the loss deeply affected her years after it happened. When Carrie said she was embarrassed by being sad over Big after the first year of his passing, Bitsy assured her that the second year was "worse" as time continued without the men in their lives.
Bitsy also challenged Carrie to "plant seeds" of newness in her life to feel a little better about her loss. For Bitsy, it was a $10,000 facelift, but she encouraged Carrie to find what worked for her. Of course, the next scene shows Carrie arriving home from a shopping spree to add even more gorgeous shoes to her closet.
Although Bobby is gone, the actor who plays him, Nathan Lane, is still alive and has continued working since his Sex and the City guest spot. Recently, the Tony winner appeared in several episodes of Only Murders in the Building and the 2023 movie Beau Is Afraid alongside Joaquin Phoenix and Patti LuPone.