Aidan's Return to 'And Just Like That' Could Make Show's Naysayers Finally Watch It
One of Carrie Bradshaw's fan favorite exes, Aidan Shaw, played by John Corbett, appeared on 'And Just Like That' Season 2.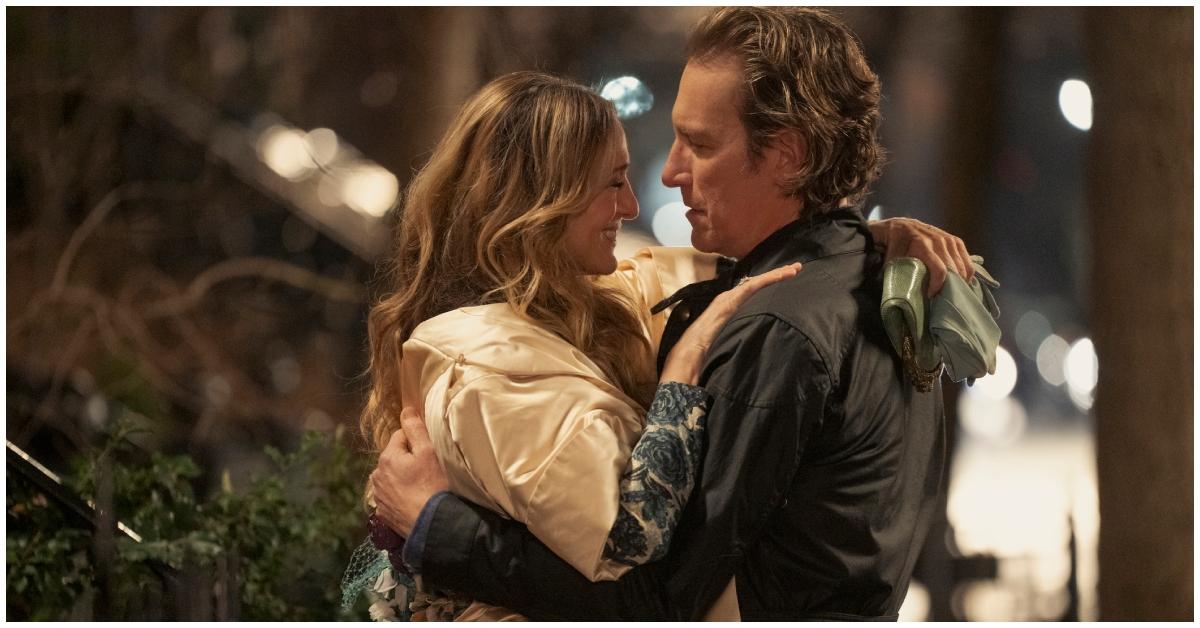 Article continues below advertisement
After years of #TeamAidan and #TeamBig debates, Aidan is back in Carrie's world in Season 2 of And Just Like That. The reunion came after many SATC fans expressed disappointment in AJLT not having the same spark as its predecessor.
However, Aidan's return could make some of AJLT's harshest critics actually watch the show moving forward.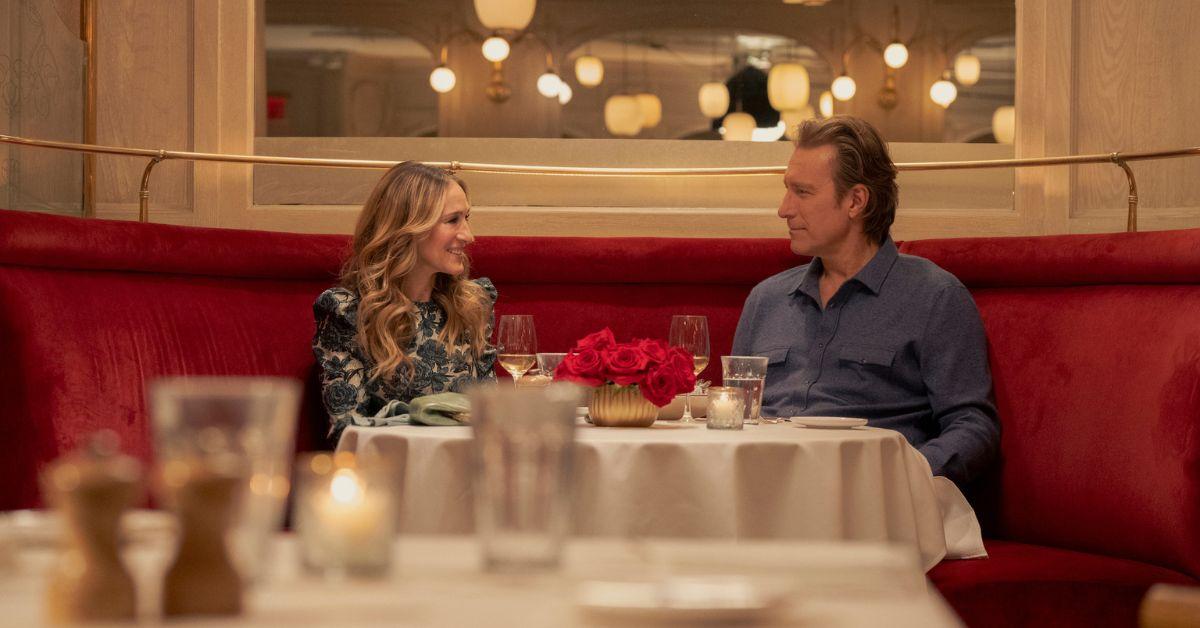 Article continues below advertisement
When does Aidan come back to 'And Just Like That'?
Carrie met Aidan in Season 3 of Sex and the City. She fell in love with the longhaired furniture designer and carried a torch for Big, who was married then. Season 3 showed Carrie and Big having an affair for weeks until she confessed her wrongdoings to Aidan, and they broke up soon after.
Fans expected Aidan to return to And Just Like That in Season 1, but the rumors were only a joke started by John in a 2021 Page Six interview. Aidan's actual AJLT appearance came in Season 2 after Carrie sent him an email that reads: "Hey Stranger … Remember me?"
Article continues below advertisement
In S2, Ep. 7, "February 14th," Aidan responded to Carrie's email from the previous episode with "What's Up." Carrie told Charlotte (Kristin Davis) and Miranda (Cynthia Nixon) that Aidan had invited her to dinner on Valentine's Day. Charlotte, a hopeless romantic, felt it was a sign that the two were getting back together.
Carrie had adopted Charlotte's optimism, as she also thought Aidan's choice of their first meetup was a sign he wanted to get back together.
Article continues below advertisement
On their big date night, Carrie even commemorated the night by wearing a gold jacket with a bouquet of flowers on the hood and a floral dress. SATC fans will know that the outfit selection was a subtle callback to the oversized flower Carrie wore on her tank top the moment she and Aidan went on a date in Season 3.
Aidan and Carrie had their meet-cute at the end of the February 14th episode. Although it was cut short by Carrie initially going to the wrong restaurant, seeing them together after years felt like they had never been apart. However, Aidan realized Carrie lives in the same apartment where they ended their relationship 20 years ago.
Fortunately, that didn't stop him from giving Carrie an epic kiss on her stoop, confirming they were together on the same page.
Article continues below advertisement
Article continues below advertisement
Aidan's resurgence can bring the same "Zsa Zsa Zu" SATC had.
Since AJLT debuted, it hasn't had the best review. On Twitter, one fan even called it a "caricature" of SATC, and even more feel the reboot has ruined some of the characters, specifically Miranda (Cynthia Nixon). However, as Aidan becomes a permanent member of Carrie's inner circle, some SATC fans are willing to see if they actually get their romance right this time.
Article continues below advertisement
"I honestly can't wait for Aidan. I admit, I gave up on AJLT because, without Samantha, I just can't. But with Aidan, I think all will be forgiven," one fan tweeted.
According to AJLT's IMDb page, John Corbett will appear on the show as Aidan for at least the rest of the season. While one character can't save an entire series, more Aidan (and hopefully his beloved dog, Pete) is always a great idea.
Stream new episodes of And Just Like That Thursdays on Max.