Could Samantha Jones Actually Come Back for Season 2 of 'And Just Like That...'?
Will Samantha be in the 'Sex and the City' reboot? She wasn't in Season 1 of 'And Just Like That...' but could she be coming back in a later season?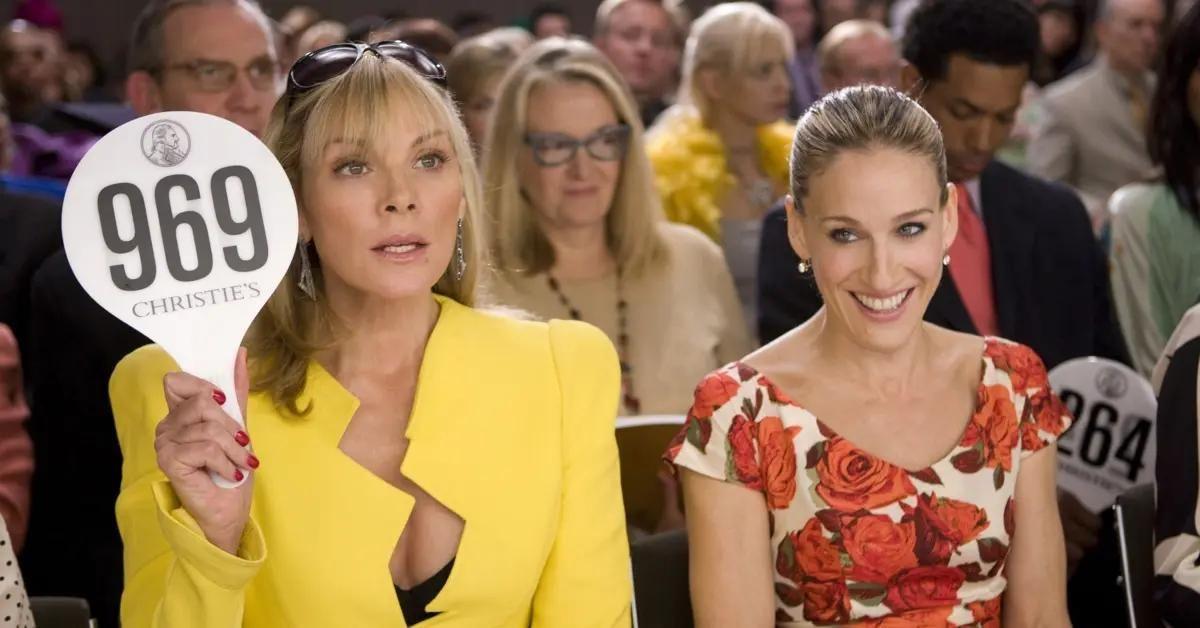 And just like that ... our favorite New York gals will be walking the streets of Fifth Avenue once again.
On Jan 10, 2021, Sarah Jessica Parker announced that a Sex and the City reboot is coming to HBO Max. Reports initially surfaced of a revival in December and according to Page Six, the hit series will continue to follow our favorite New York City women while they navigate life in the Big Apple in their 50s.
Article continues below advertisement
When Season 1 of And Just Like That... dropped, it only gained a 29 percent Audience Score on Rotten Tomatoes. "To say I was disappointed with where we ended up is something of an understatement," wrote one fan. However, they added, "If we get Season 2, it's possible that the series could improve."
Thankfully, we did get that Season 2. That still doesn't change that Kim Cattrall, who played Samantha Jones, has publicly feuded with her co-star SJP (who played Carrie Bradshaw).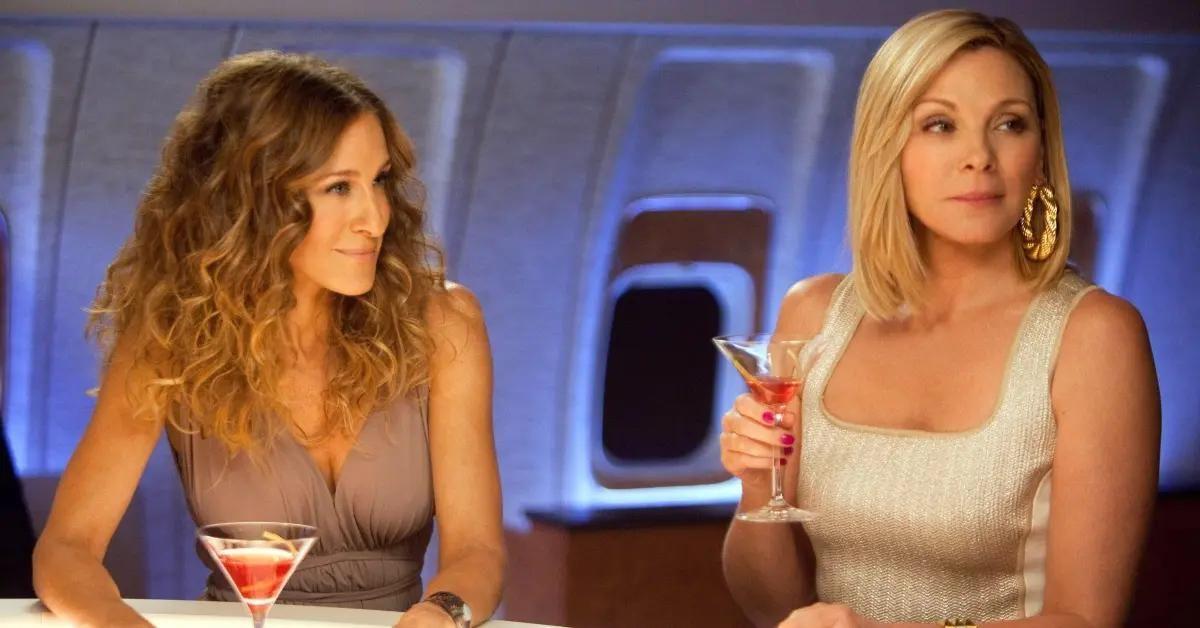 Article continues below advertisement
Will Samantha be in the 'And Just Like That...' Season 2?
OG Sex and the City fans are cheering right now! The word got out that Samantha is coming back. A representative Max told the New York Post that Kim came back to film a cliffhanger episode.
Apparently, the whole ordeal was very much on the down low. Even the staffers on the show were kept out of the loop until it was officially happening.
Why was Samantha missing from 'And Just Like That...' Season 1?
Samantha was completely absent from Season 1. We knew ahead of time it wasn't going to happen, but we still hoped there would be a surprise.
Following Sarah's post about the show's revival, one fan reportedly commented (via Page Six) on the SJP's Instagram announcement, "Happy to see you back but will miss Kim/Samantha."
Sarah replied, "We will too. We loved her so. X"
Article continues below advertisement
The explanation they gave on the show itself was pretty simple. They explained that Samantha away by saying she moved to London after a fight with Carrie. Considering SJP and Kim have beef in real life, this was a super ironic explanation. However, there was still an opening for her to come back to the show.
So, why didn't Kim join her fellow co-stars, Sarah, Cynthia Nixon, and Kristin Davis, to start with?
Article continues below advertisement
Rumors of a third movie have plagued Hollywood for years after the success of the 2010 movie, but Kim would always shut down the possibility that she would ever revisit her role as the powerful PR rep.
"It's a no from me," she told Mail Online. "You learn lessons in life and my lesson is to do work with good people and try and make it fun."
Kim has also previously addressed her relationship with Sarah off-screen, claiming that the two are not friends and that the actor "could have been nicer."
"The answer was always no and a respectful, firm, no," she told Piers Morgan for ITV's Life Stories.
Article continues below advertisement
She added, "I never asked for any money, I never asked for any projects — to be thought of as some kind of diva is absolutely ridiculous. This isn't about more money. This is not about more scenes. It's not about any of those things. This is about a clear decision, an empowered decision in my life to end one chapter and start another."
This all explains why an insider told The Post that they were "shocked" when Kim popped by.
Article continues below advertisement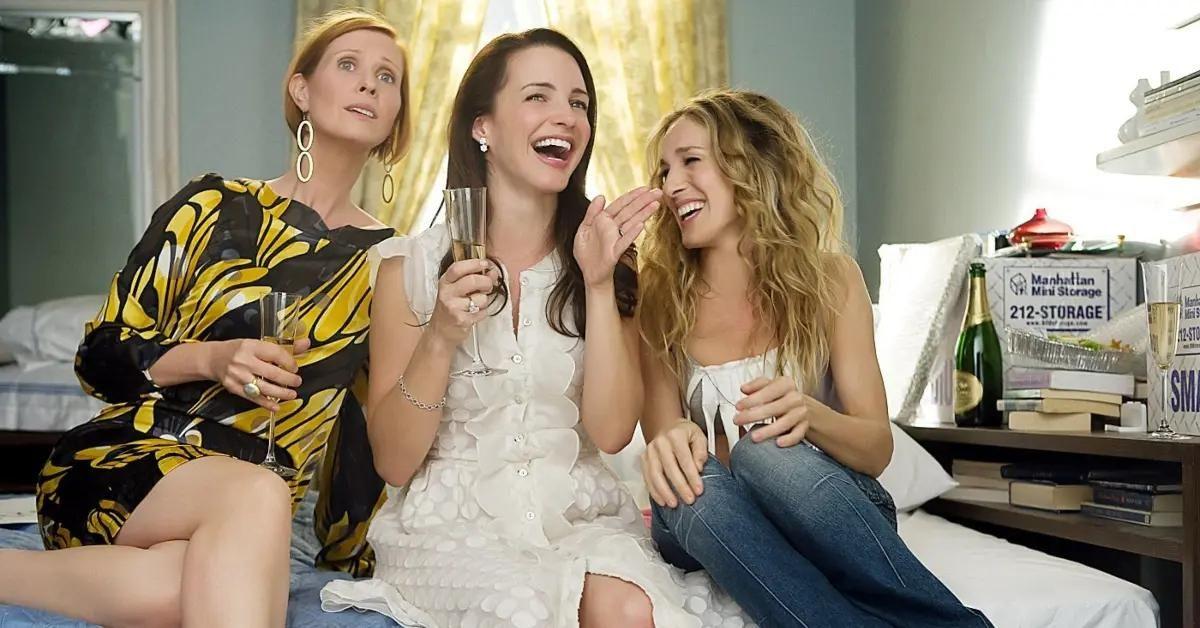 Sarah Jessica Parker previously revealed her thoughts about a 'Sex and the City' reboot.
Sarah was seemingly always ready to once again step into Carrie's Manolo Blahnik shoes.
The actor spoke with Entertainment Tonight in September 2019 about reviving her role as the famed writer, saying she would be interested in doing "some episodes of Sex and the City." She said, "I wouldn't call it a reboot, I would call it a 'revisit.'"
She continued, "I'd like to see where all of them are. I'm curious, the world has changed even since the movie … technology and social media ... sexual politics and the #MeToo movement and Time's Up … I think Carrie Bradshaw would just be so greedy to share her feelings and thoughts."
And Just Like That... Season 2 is coming to Max on June 22, 2023.