Whoa, Che Diaz Was Not Supposed to Be Miranda's Love Interest in 'And Just Like That...'!
If you're jonesing for some more 'And Just Like That...' in your life, then have we got the 'And Just Like That...' documentary for you!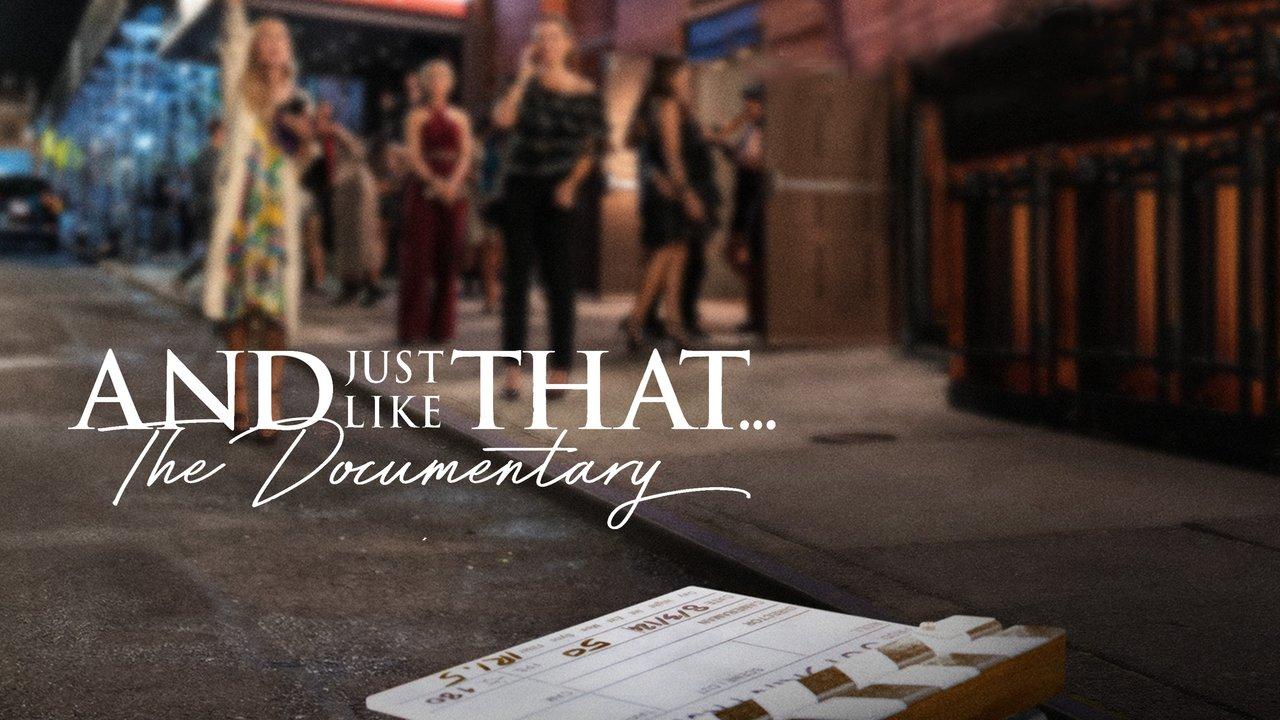 Spoiler alert: This article contains spoilers for Episode 10 of And Just Like That...
The And Just Like That... documentary is really more of an intense behind-the-scenes look at the making of the show with some light gossip sprinkled throughout. And before you ask, yes, there will be clothes, so many clothes that multiple storage units exist to house them. The documentary may answer many questions we've asked ourselves throughout the show's 10-episode run. So, slip into a pair of Manolo Blahniks and dive into this doc!
Article continues below advertisement
What juicy tidbits can we expect from the 'And Just Like That...' documentary?
This documentary definitely wants the world to know that Samantha (Kim Cattrall) is loved by all. Showrunner Michael Patrick King told Us Weekly that Kim was never going to be in the revival because "she decided she didn't wanna play Samantha [anymore] many, many years ago." He then went on to say, "We love Kim. I love Kim. I loved her Samantha, and I knew that everybody, including myself, had invested years in those four friendships."
Variations of this sentiment are echoed throughout the documentary.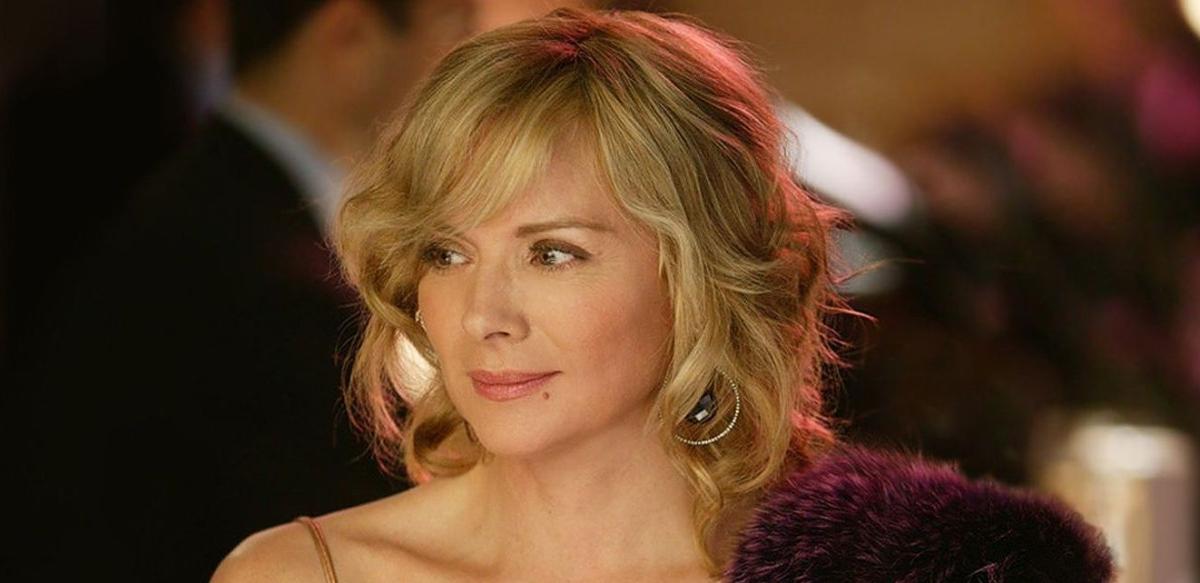 Article continues below advertisement
By far the most controversial addition to the cast is Che Diaz (played by Sara Ramirez), mostly because they came across as selfish, narcissistic, and oh wait we're just describing comedians. Wow, huge plot twist when Cynthia Nixon (Miranda) revealed that, initially, Che was going to be a love interest for Carrie, and Professor Nya Wallace (Karen Pittman) was meant for Miranda. But Cynthia thought that pairing made zero sense.
To have two straight women fall for each other at this stage in their lives didn't "sound very sexy at all," said Cynthia. Having Miranda end up falling for Che was a far more watchable experience. At least one person has to know what they're doing!
Speaking of Che, this part was written specifically for Sara, based on their gender identity story and because Cynthia is just a huge fan.
Article continues below advertisement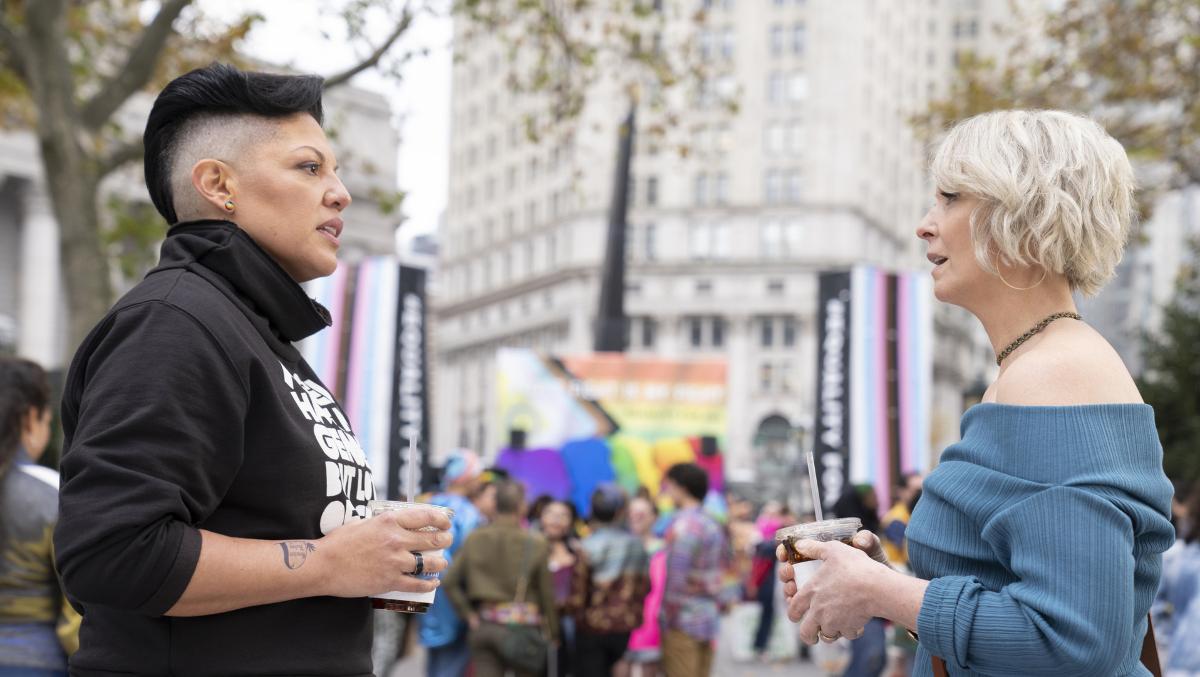 Let's talk about the clothes!
Obviously, Sex and the City, and now And Just Like That..., are defined by the stunning wardrobe choices. In fact, the first thing we see as the documentary begins is costume designer Molly Rogers going to Sarah Jessica Parker's storage units to unearth some of Carrie's original costumes. Every time Molly unzips a dress, we're greeted by the corresponding scene from SATC where Sarah Jessica Parker wore each outfit. It's the nostalgia we've been craving.
Article continues below advertisement
The revival was also very hat-heavy in a way that we didn't see in the original series. One choice in particular caused quite the rift between Michael Patrick King and SJP. In the final episode, Carrie goes to Paris to sprinkle Big's ashes in the place where they finally came together on the show. Evidently SJP was obsessed with a headpiece that Michael felt wasn't right for every scene.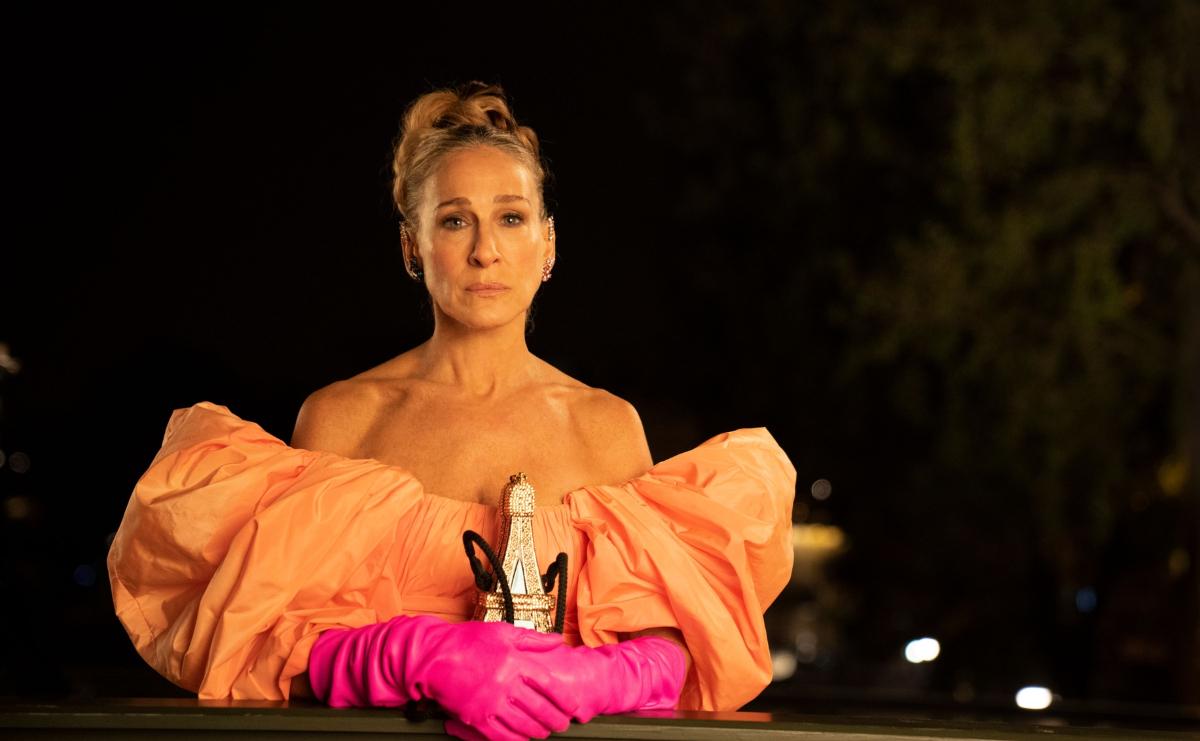 In the documentary, SJP begrudgingly acknowledged that she didn't give Michael quite what he wanted for that episode. It sounds like SJP can be quite stubborn and once she has decided on something, good luck talking her out of it.
As Michael told Us Weekly, "The idea that I had to take that hat off her was really uncomfortable. It was bad."
Honestly, we're just hoping someone will explain Cynthia Nixon's bad wigs.
And Just Like That...The Documentary is currently available to stream on HBO Max.