Season 2 of 'And Just Like That' Keeps Letting Miranda Explore Her Sexuality and We Love It
The 'Sex and the City' reboot, 'And Just Like That," is certainly covering a lot of bases, such as sexuality. Is Miranda gay in 'And Just Like That"?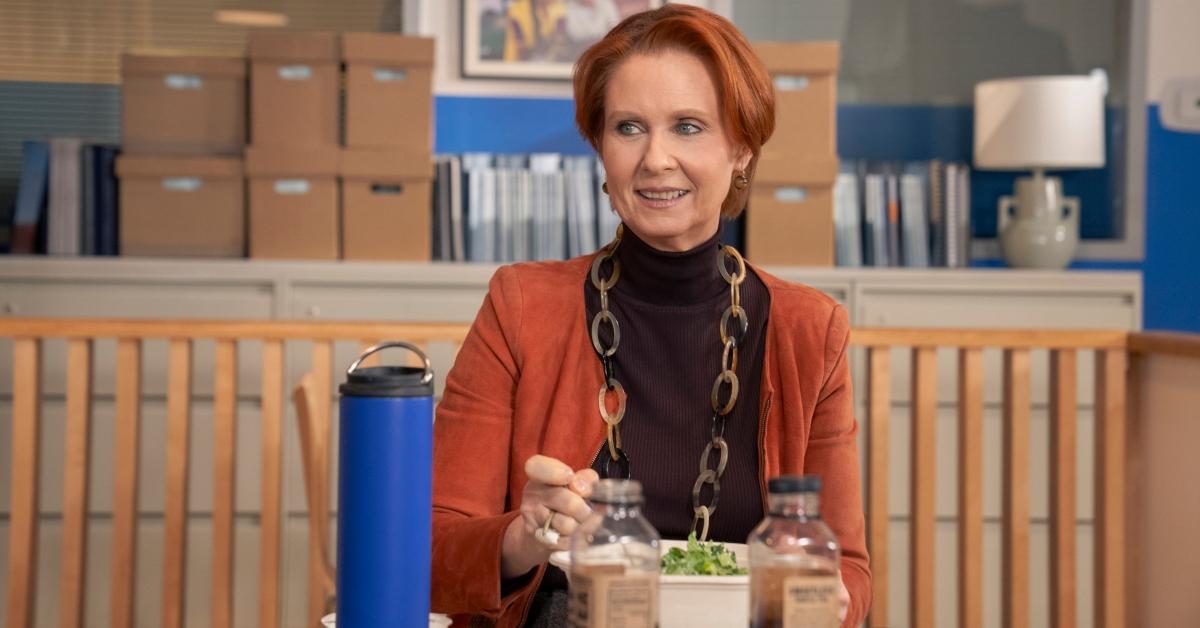 Spoiler alert: This article contains spoilers for And Just Like That.
And Just Like That, the reboot of Sex and the City, is in its second season and is definitely finding its footing. Every episode of Season 2 is better than the last, which is partially due to the fact that the new series is beginning to have shades of the original. Clearly the long-awaited return of Aidan is giving the show some life, but let's not ignore all the new twists and turns,
Article continues below advertisement
With the arrival of incredible new characters like Seema (Sarita Choudhury), Lisa (Nicole Ari Parker), and Nya (Karen Pittman) this show is finally stepping out of the whitewashed corner it painted itself into 25 years ago. And who could forget one of the most important through lines: sex. Miranda's (Cynthia Nixon) journey is particularly bumpy as her divorce from Steve is a result of her sexual exploration. Is Miranda gay? Let's get into it.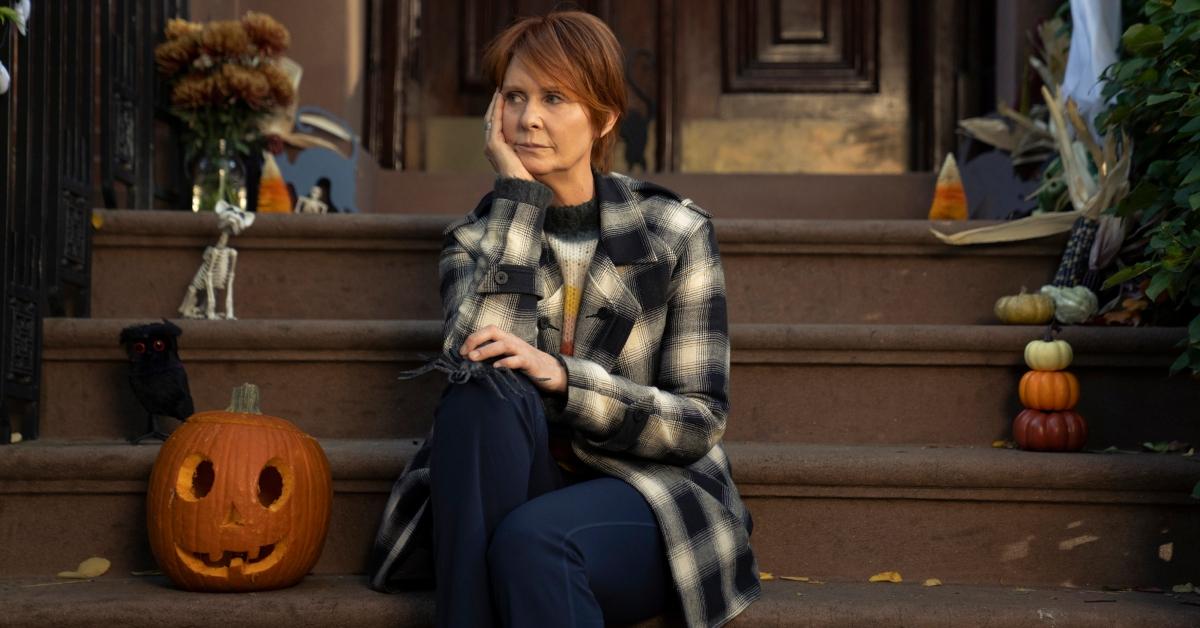 Article continues below advertisement
Is Miranda gay in 'And Just Like That'?
One thing the new show seems to be focusing on is the world we live in today. Carrie (Sarah Jessica Parker) starts Season 1 on a podcast where her co-host is a non-binary standup comedian named Che Diaz (Sara Ramirez). it would appear that the topic of sex in the original show has been somewhat replaced by the topic of sexuality. Miranda appears to be the character who will step outside of her comfort zone the most, but in doing so is hoping to learn more about herself.
Miranda and Che have a somewhat rocky meeting, but all of that falls away when after the recording of Che's Netflix comedy special, the two share an awkward makeout session. Che is smoking pot and asks Miranda if they can shotgun her. When Miranda agrees, time slows down as Che gently puts their mouth over Miranda's, transferring the smoke. Honestly, it makes sense that the vehicle for Miranda's lesbian sexual awakening was marijuana. She kind of needed that excuse. Does this mean Miranda is gay? She's not even sure.
Article continues below advertisement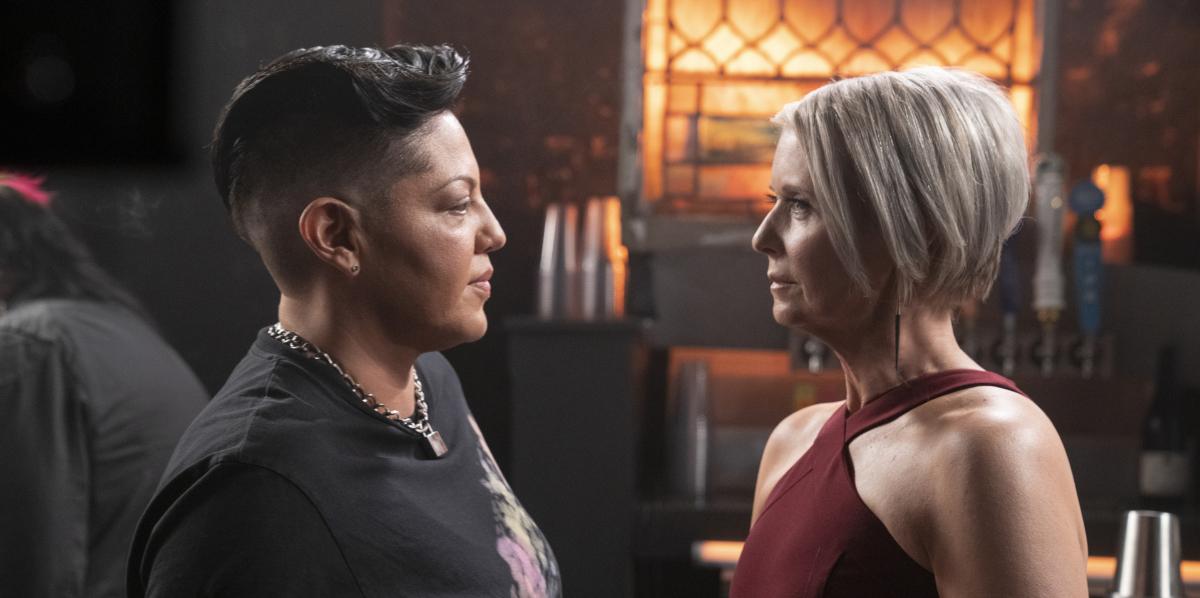 Miranda and Che don't last.
By the end of Season 1, Miranda and Che were off to Los Angeles together because Che got their own television show. Something else that is interesting about Miranda is what her hair color is telling the world. We are all for women going gray, but on the show, this appeared to be an indication of Miranda's general unhappiness with her life. Throughout the first season, Miranda was a silver fox.
Article continues below advertisement
As she is leaving for Los Angeles in Season 2, Miranda is back to her signature red. Evidently changing from the inside out can also involve returning to one's old self from the outside in. Things take a turn when focus groups completely shut down Che's show because they are deemed unlikeable and not a great representation of how non-binary people live.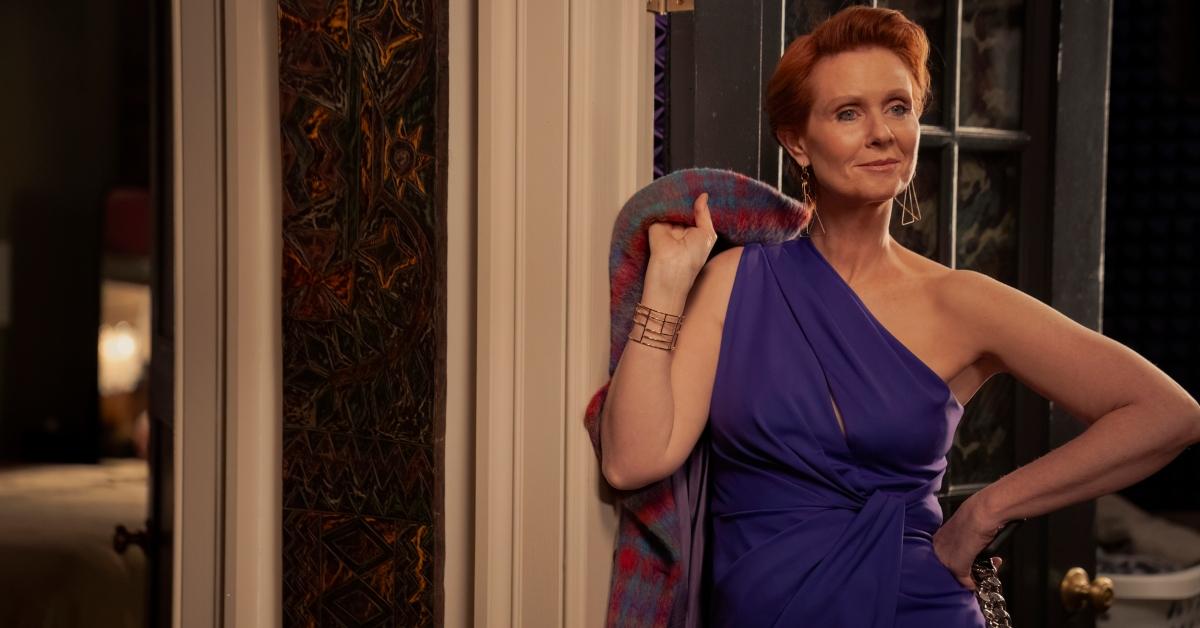 Article continues below advertisement
Che's depression drives a wedge between them and Miranda, leading to a pretty tame breakup. The upside to this is that Miranda decides to take a deep dive into what attracts her to others. Is she a lesbian, or did she just love Che for Che? After catching a polarizing female author doing a book reading, Miranda says yes to a date but flees a messy scene that involves a cramped studio apartment and stepping into an overflowing litter box.
The truly liberating moment for Miranda occurs during a phone call with Carrie. She has managed to sneak this in during the date, and while complaining Carrie asks, "Well, do you have to stay?" To which Miranda says, "You know what? I don't. Thirty-five year-old straight Miranda would stay, but 56 year-old lesbian Miranda wouldn't." So that settles it. Bad date or not, Miranda confirmed that it wasn't just Che. She was different. Miranda is gay.