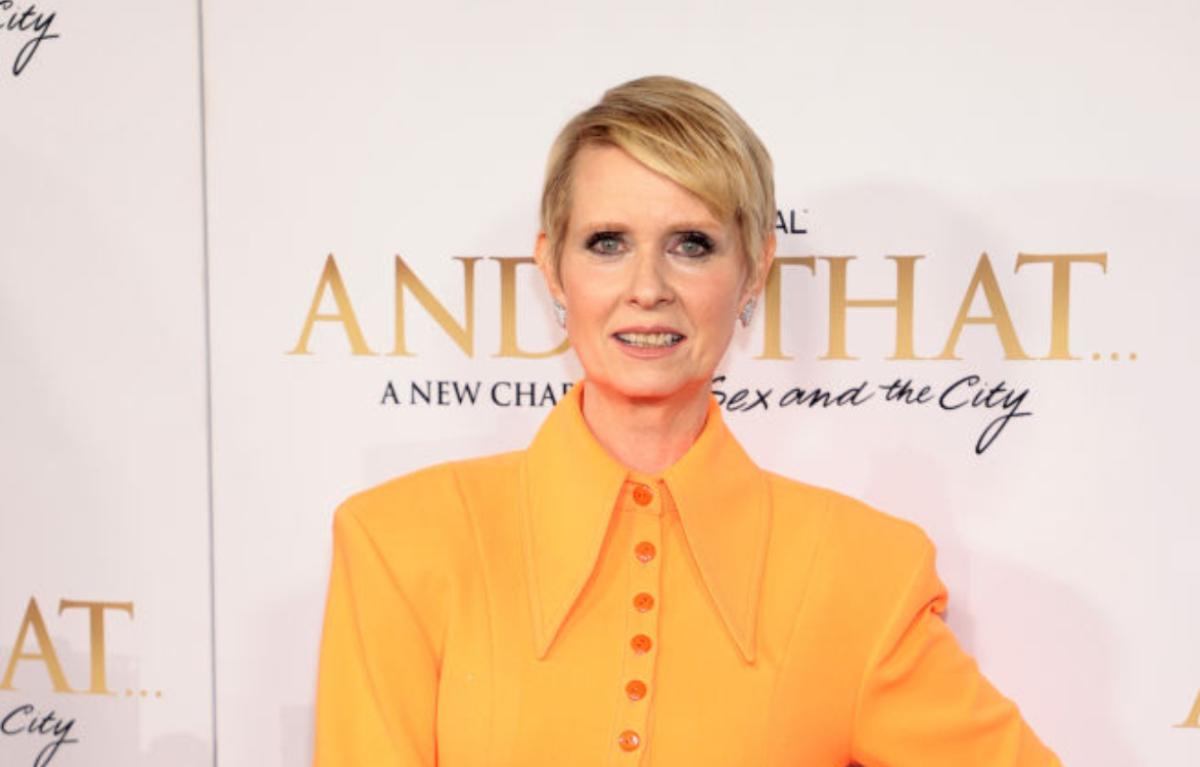 It Feels Like 'And Just Like That' Is Moving in the Direction of a Queer Miranda
And Just Like That, the reboot of Sex and the City, had a lot hinging upon it, especially because Samantha (Kim Cattrall) was suspiciously absent. Beyond that, we have been witness to a lot of growth from the original characters, especially Miranda (Cynthia Nixon), who vacillates between virtue signaling and exploring her own sexuality. We gotta know: Is Miranda gay in And Just Like That?
Article continues below advertisement
Is Miranda gay in 'And Just Like That'?
One thing the show seems to be focusing on is the world we live in today. Carrie (Sarah Jessica Parker) is the co-host of a podcast where one of the hosts' pronouns is they/them. Plus, based on speculation about Miranda's character, it would appear that the topic of sex in the original show has been replaced by the topic of sexuality. Miranda appears to be the character who will step outside of her comfort zone the most, but in doing so, will discover who she is.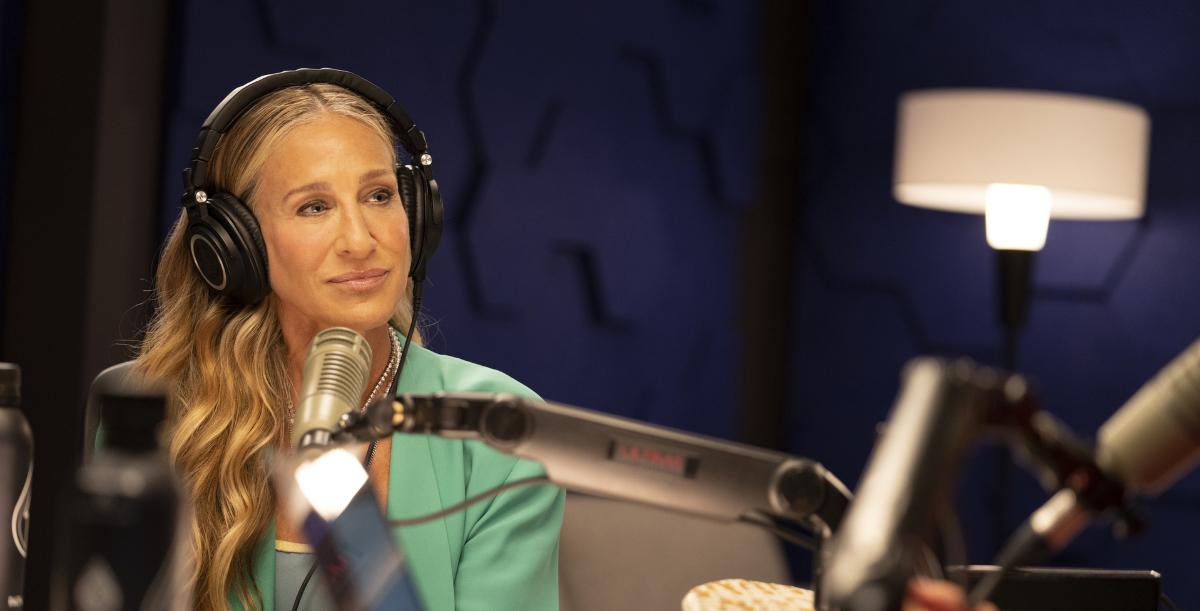 Article continues below advertisement
There are a ton of suggestive hints surrounding Miranda's sexuality on the show. The reason for the season actually starts at Big's funeral, where Miranda angrily confronts Che (Sara Ramirez), who was getting high with Miranda's son. It's easy to dismiss Miranda's angry diatribe as that of a PO'd mother, but it's clear that something is bubbling under the surface.
The scene that really has fans talking takes place after the recording of Che's Netflix comedy special. Miranda decides to stick around for the after party, and while it's not clear to her why she does this, we as the audience can tell she has something on her mind. What happens next is the sexiest non-kiss in all of television history. Che is smoking pot and asks Miranda if they can shotgun her. When Miranda agrees, time slows down as Che gently puts their mouth over Miranda's, transferring the smoke.
Article continues below advertisement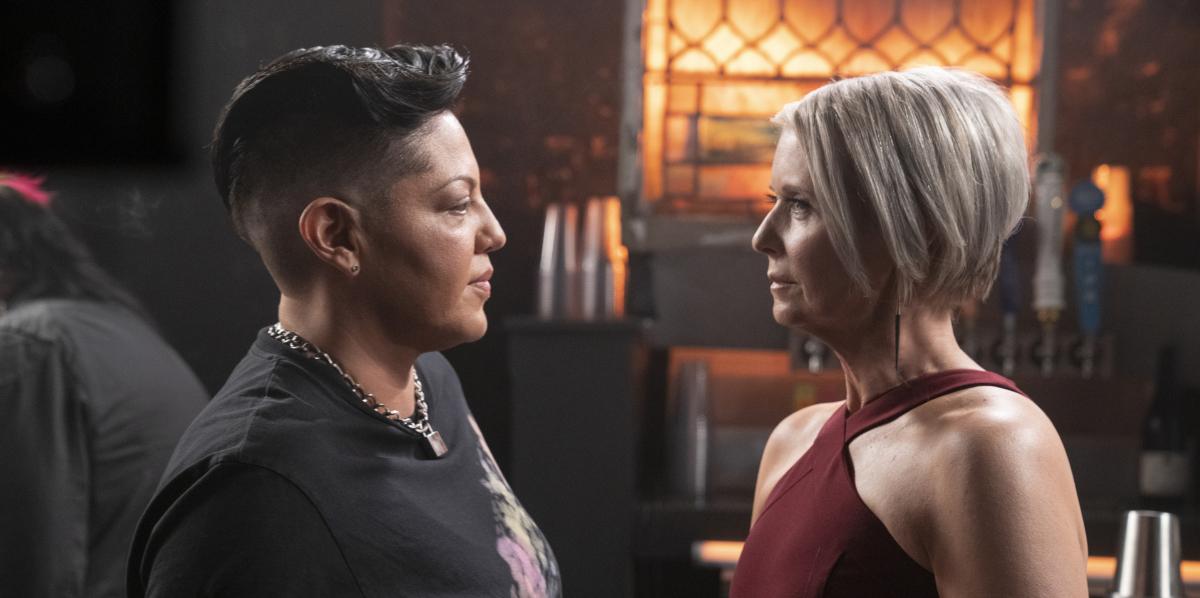 Who plays Che on 'And Just Like That'?
Fans of Grey's Anatomy will remember Sara Ramirez as the eternally talented Dr. Calliope "Callie" Torres, who was married to Arizona Robbins (Jessica Capshaw). Sara has been part of a groundbreaking show for some time, but playing the role of Che is the first time a character really spoke to them. Sara's character is the first nonbinary character to be featured on Sex and the City or And Just Like That, and they do not take that lightly.
Article continues below advertisement
"It was important to me that we really explore that, that we make sure that Che is not here to represent every LGBTQ+ community member and not here for everyone's approval," they said to Out.com. "Che is a character who speaks their unapologetic truth because they have done the work to get clear about who they really are. They are also somebody who embraces the fluidity of life." Based on the interactions between Che and Carrie, it's clear what Che's role will be on the show.
Okay, real talk — what is going on with Miranda? She seems to be questioning everything and, while we welcome it, it does feel a bit over the top. The show is clearly setting her up to have a drinking problem. One way to explain this away is her struggle with her sexuality, but that would suggest this is a recent development. At the end of the day, we want Miranda to find her true self. Guess we'll keep tuning in.
And Just Like That airs Thursdays on HBO Max.