'SATC' Fans Know Exactly Why Aidan Can't Go Into Carrie's Apartment on 'AJLT'
Carrie and Aidan are finally back together on 'AJLT' after years of going back and forth. Here's how their living situation could change everything.
Article continues below advertisement
With the unfortunate death of Carrie's husband, John "Mr. Big" Preston (Chris Noth), happening in AJLT Season 1, nothing seems to stop her from choosing Aidan once and for all. While Carrie is entirely on board to do so, a significant part of her and Aidan's past is affecting their hopeful future.
After Big's death, Carrie returned to the same apartment she had on SATC. Here's why Carrie's residence poses a problem for her and Aidan.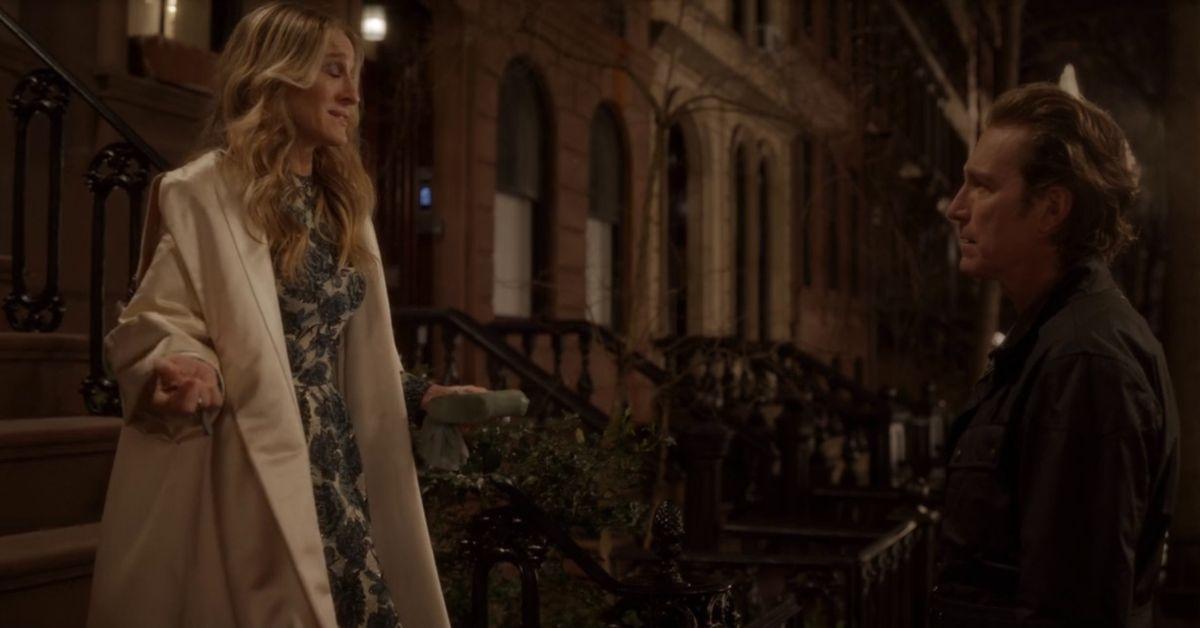 Article continues below advertisement
Why doesn't Aidan enter Carrie's apartment on 'And Just Like That'?
Many Sex and the City fans know Carrie and Aidan's torrid history. The pair had many ups and downs, with several "downs" happening in Carrie's likely formerly rent-controlled Manhattan apartment during seasons 3 and 4.
Carrie's apartment was where the main SATC character dropped a bombshell to Aidan that she and Big were having an affair in Season 3, "Don't Ask, Don't Tell." The admission came after Aidan voluntarily stripped Carrie's floors to give her home a much-needed update.
Article continues below advertisement
Aidan and Carrie eventually reunited in Season 4 of SATC after reconnecting at his and Steve's (David Eigenberg) bar, Scout. In their second shot at love, Carrie and Aidan get engaged, and Carrie vows to never cheat on Aidan again.
However, Carrie wasn't ready to marry Aidan, and despite him buying an entire building for them to live in, Carrie and Aidan called their relationship quits again and spent one final night together on the other side of Carrie's apartment.
Article continues below advertisement
Understandably, the drama from Carrie and Aidan's past proved too much for him to handle. At the end of episode 7 of AJLT, "February 14th," Aidan vows never to enter Carrie's apartment again once he discovers she lives in the same place.
But when Carrie convinces Aidan that she has changed, even if her address hadn't, he decides to continue seeing her — anywhere else but her apartment.
Article continues below advertisement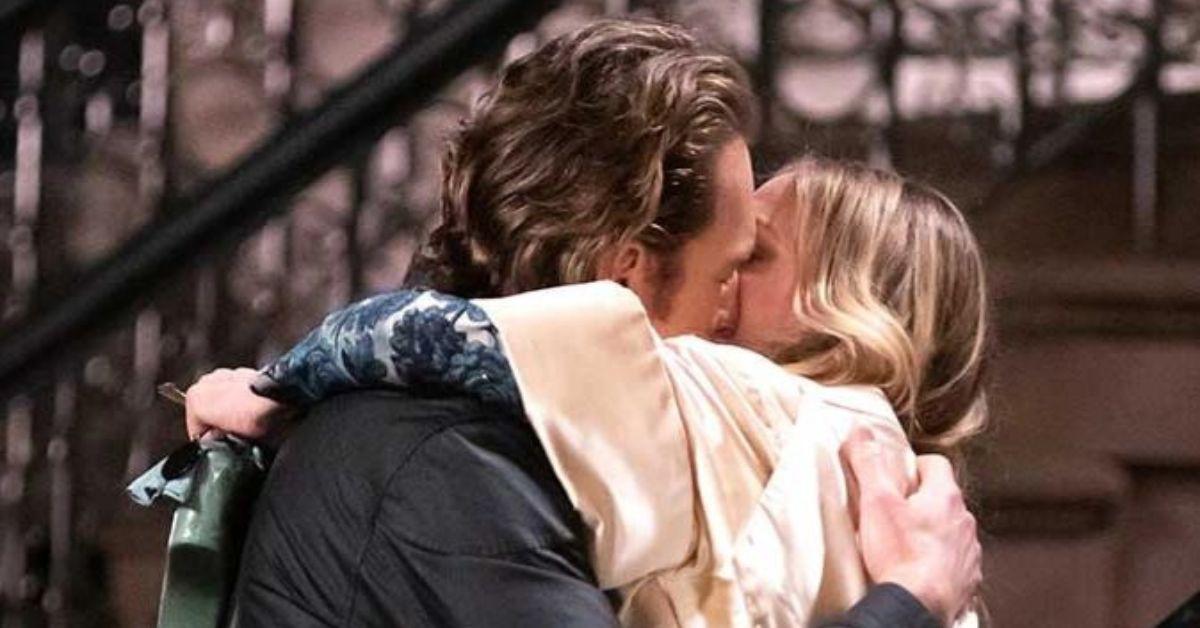 Carrie and Aidan figured out their apartment issues on 'AJLT.'
After solidifying their new relationship with a kiss, Carrie and Aidan decided to compromise their living situation. In Episode 8, "A Hundred Years Ago," Aidan, who lives in Virginia with his sons — Wyatt, Homer, and Tate — visits Carrie in New York and stays in a hotel.
Article continues below advertisement
However, once they discovered his visits would become more frequent, Carrie hatched another plan. In the episode, she asked Che (Sara Ramirez) to rent out their apartment since they've been AirBnB'ing their space since losing their pilot earlier in the season. Che agrees to the house swap, but Aidan and Carrie's plan is soon ruined after Che's neighbor catches them leaving Che's apartment.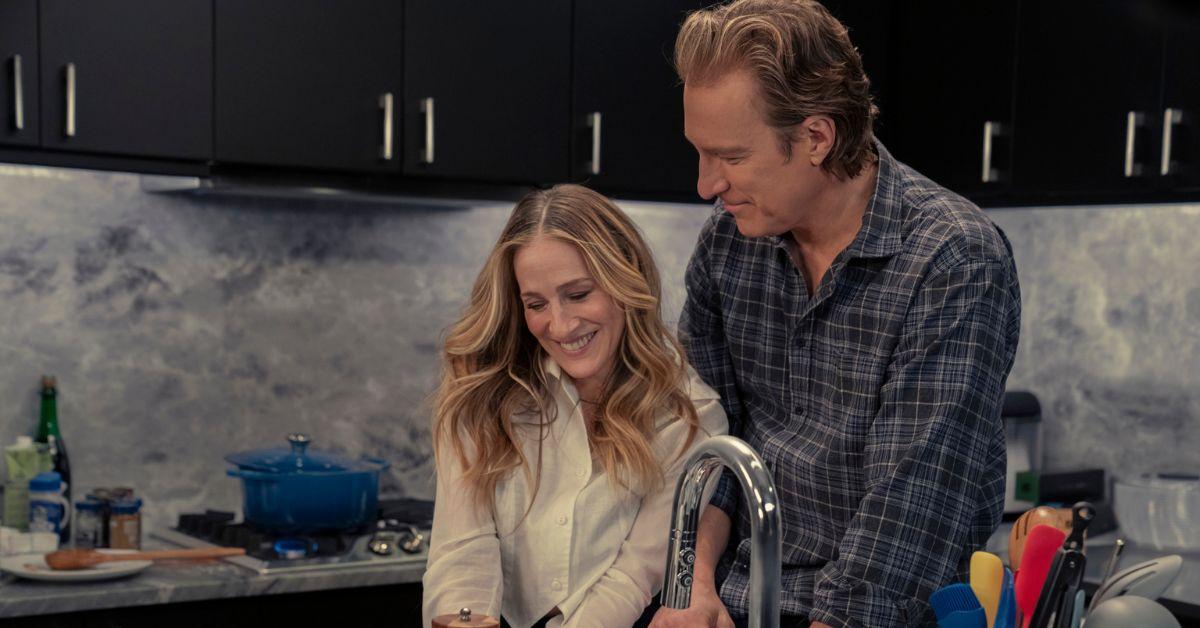 Article continues below advertisement
Following their AirBnB bust, Carrie takes up Aidan's earlier offer for her to spend time with him in Virginia and meet his boys. Shockingly, Carrie agrees to stay in the countryside with her furniture-making boo.
While it's unclear how long Carrie and Aidan will stay in Virginia, the change of scenery could be exactly what the couple — who still has googly eyes for one another after all this time — needs for a fresh start.