Aidan and Carrie Really Went Through It on 'Sex and the City' — Let's Peep Their Timeline
For many fans of 'Sex and the City,' Aidan was always the one who got away. His relationship with Carrie was complicated. Let's revisit it.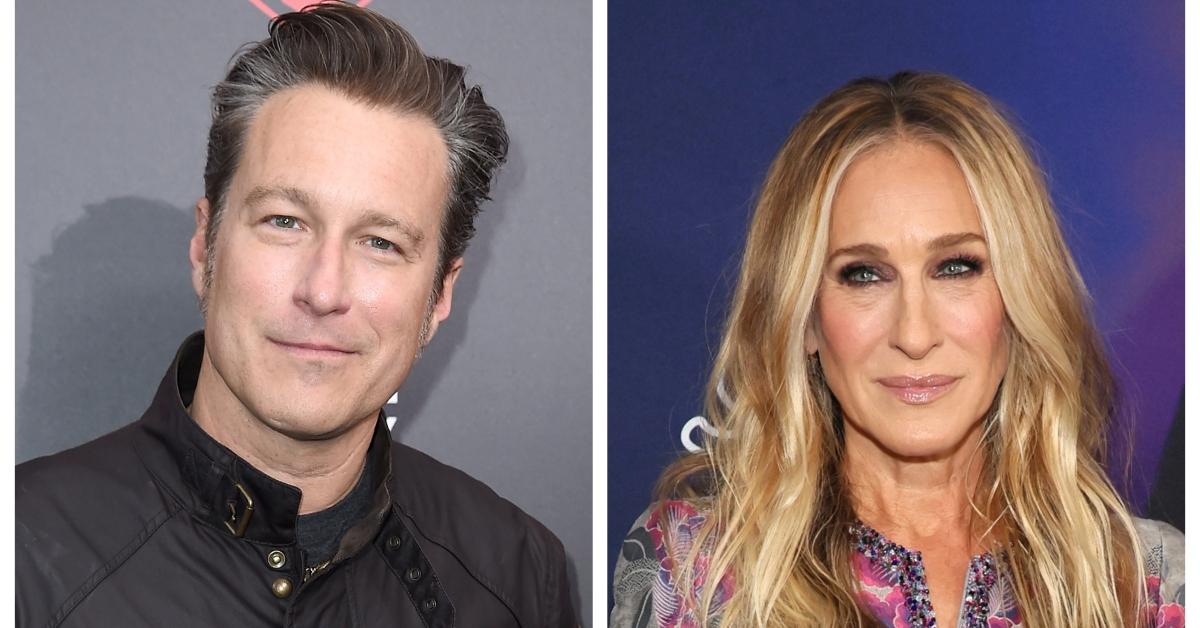 Most fans of Sex and the City were Team Aidan all the way. In fact, there were really only two men that mattered in the entire run of the show (plus the two movies that came after).
Obviously Big (Chris Noth) was the person Carrie (Sarah Jessica Parker) would eventually marry, after a deeply tumultuous on-again, off-again relationship. Sadly Big died in Season 1 of the sequel series And Just Like That..., leaving Carrie wealthy and heartbroken.
Article continues below advertisement
No one with any sense liked Big, and some of this well-earned disdain was because Carrie cheated with him on the other major man in her life, Aidan (John Corbett).
When did this happen, and why did Carrie destroy the soul of the man whose heart was usually open whenever she returned? Perhaps that's the answer right there. Aidan wasn't bad enough. Let's take a look back at the rocky relationship timeline of Aidan and Carrie in Sex and the City.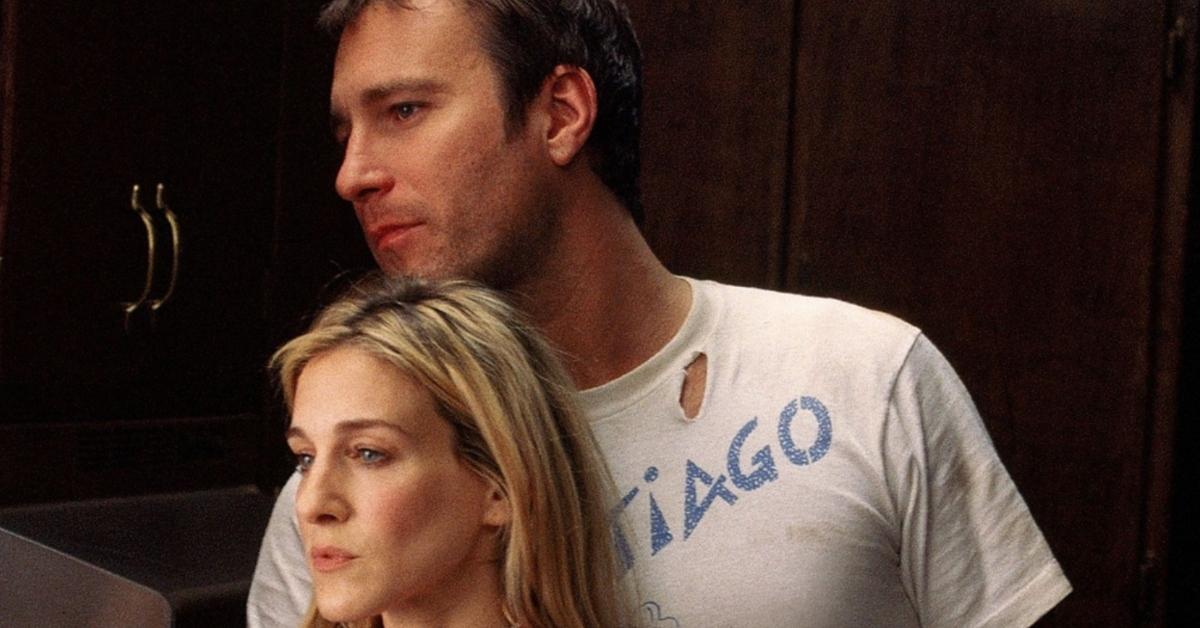 Article continues below advertisement
The relationship timeline of Aidan and Carrie was very "right person, wrong time."
Aidan and Carrie met during Season 3 of Sex and the City, when her good friend Stanford Blatch (played by the late Willie Garson) tempted Carrie to accompany him to a furniture store because the proprietor and carpenter was very cute. Carrie was attracted to his big desk energy and Aidan's dog Pete liked her immediately. The two went on a date which led to Carrie promising to quit smoking for her new man, which hardly ever works.
According to John Corbett, who chatted with NY Daily News in 2019 about his pivotal role as Carrie's boyfriend, he was only supposed to have a brief fun on the show but fans were hooked. "They mailed [the producers] these little, I guess little 6-inch kind of unfinished wooden chairs," he explained. "And they said, 'Don't leave Aidan unfinished,' right?' ... Because, you know, [he] was a furniture maker, and it's an unfinished chair, ha ha. I thought it was kind of cute." If only Carrie was finished with someone else.
Article continues below advertisement
Cigarettes weren't the only thing Carrie had trouble quitting because she soon reconnected with Big, which resulted in a several-episodes-long affair. The two would meet in hotel rooms to do the deed, which as time went on became less and less posh and exciting. Not only was Carrie cheating on Aidan, but Big was cheating on his wife Natasha. She actually caught Carrie at their home. While Carrie was fleeing the scene of the affair crime, Natasha accidentally fell down some stairs and lost a tooth.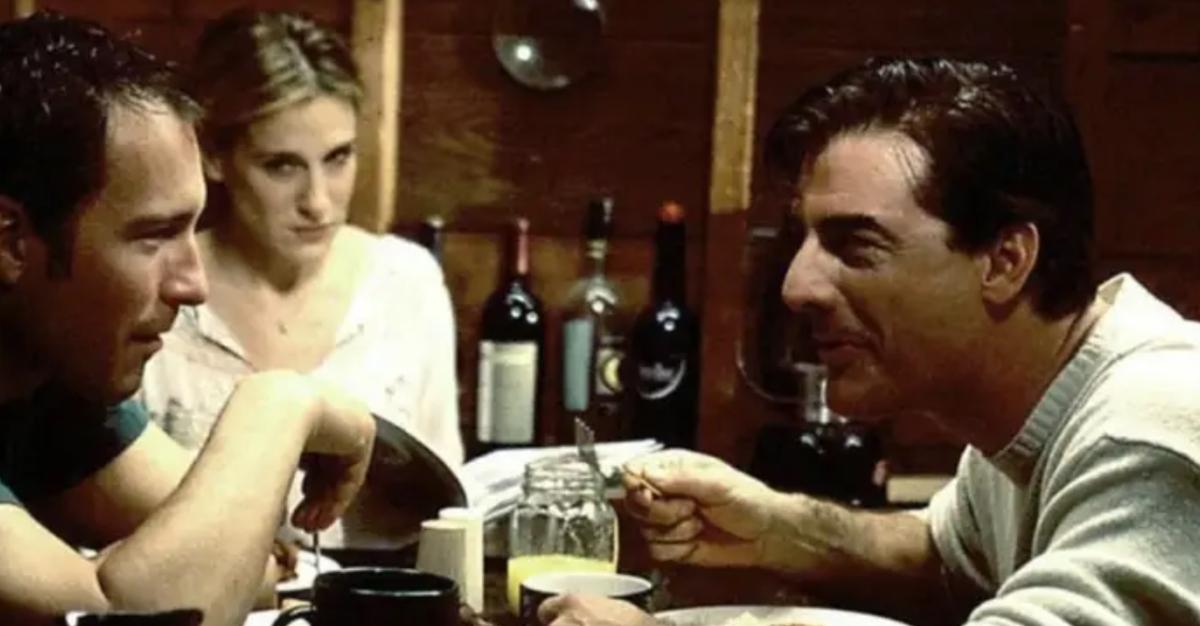 Article continues below advertisement
That was the final straw for Carrie, who decided to come clean to Aidan. In all honesty, Carrie is not a likable character and proves this time and time again. In this instance, she chooses to fess up to Aidan the day of Charlotte's (Kristin Davis) wedding, outside of the church. Aidan immediately breaks up with her.
We didn't have to wait long for round 2 of Aidan and Carrie.
In an act that should be illegal, Aidan opened up a bar with Miranda's (Cynthia Nixon) ex-boyfriend Steve (David Eigenberg) in Season 4. As luck would have it, Carrie and Miranda ran into the two of them while the guys were on a double date. When Carrie attended the bar's opening night, she realized her feelings for Aidan were still on tap. It turns out Aidan was on the same page, and they got back together without any sort of discussion about what previously transpired between them. That's not good!
Article continues below advertisement
Determined to make it work this time, Carrie seemed like she was going to spend most of their relationship in the dog house or in a cabin. In an effort to invite Carrie deeper into his life, Aidan brought her to his cabin in the country. While it was pretty rustic for a city gal, the cabin was actually very cute. Things took a turn when Big called up because he was dumped by Natasha. An impossibly understanding Aidan agreed to let him come to the cabin to seek emotional support.
Article continues below advertisement
Naturally Aidan was not happy with her ongoing friendship with Big, and gave her the cold shoulder as a response. Sure, that wasn't very mature, but neither is cheating. Carrie also panic-told Aidan how much she didn't like the cabin. Strangely enough, that was the beginning of the end.
Before finally breaking up, the couple made a few desperate moves first: Aidan bought the apartment next to Carrie's with the plan of knocking down the adjoining wall to build one giant place. Carrie began to crack. This was after he proposed and she accepted but chose to wear the engagement ring on a necklace so it would be "closer to her heart." Who is falling for that one? Aidan soon realized that he proposed because he was afraid to lose Carrie to Big, and she shared that she wasn't ready for marriage. Once again, they were done.
Aidan and Carrie ran into each other two more times after their breakup. The first time was on the streets of New York when Carrie was rushing to meet Berger (Ron Livingston) for a date. Berger is of course the infamous Post-it dumper. Aidan was holding a baby and told Carrie he was married. He seemed genuinely happy.
The second time occurred in Abu Dhabi in the second Sex and the City movie. Aidan now had three children but it didn't stop the two of them from sharing a passionate kiss. Was it foreshadowing? Maybe!