Here's Where You've Likely Seen Carrie's Bike Guy Before 'And Just Like That'
Actor Peter Hermann guest starred on 'AJLT' as Carrie's potential boo. It turns out he played one of her friend's dates on 'Sex and the City.'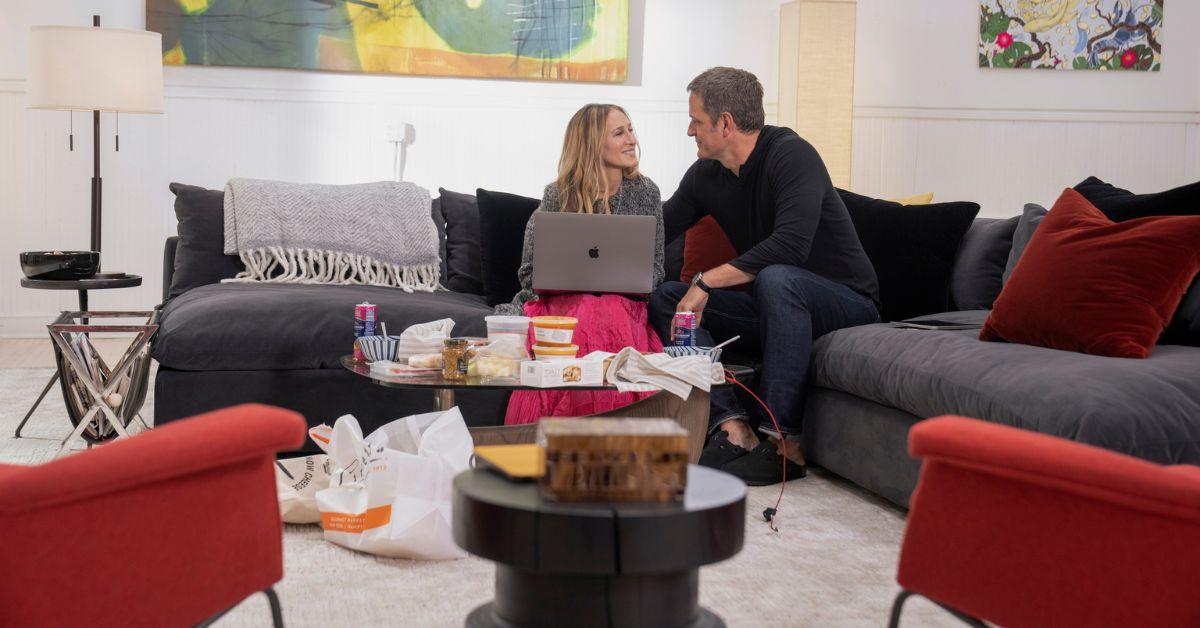 Since Sex and the City premiered in June 1998, its central character, Carrie Bradshaw (Sarah Jessica Parker), kissed many frogs during the HBO show's first six seasons.
And even after Carrie finally (and I do mean finally) said "I Do" to the love of her life, John "Mr. Big" Preston (Chris Noth), she tragically found herself single again during the first season of the SATC reboot, And Just Like That.
Article continues below advertisement
Carrie deals with being single after Big's death in the show's latest season. She meets a handsome tech entrepreneur named George Campbell, played by actor Peter Hermann.
Following George and Carrie's moments together, fans wonder why the fashionista's potential love interest looks so familiar. Here's the tea on Carrie's possible leading man.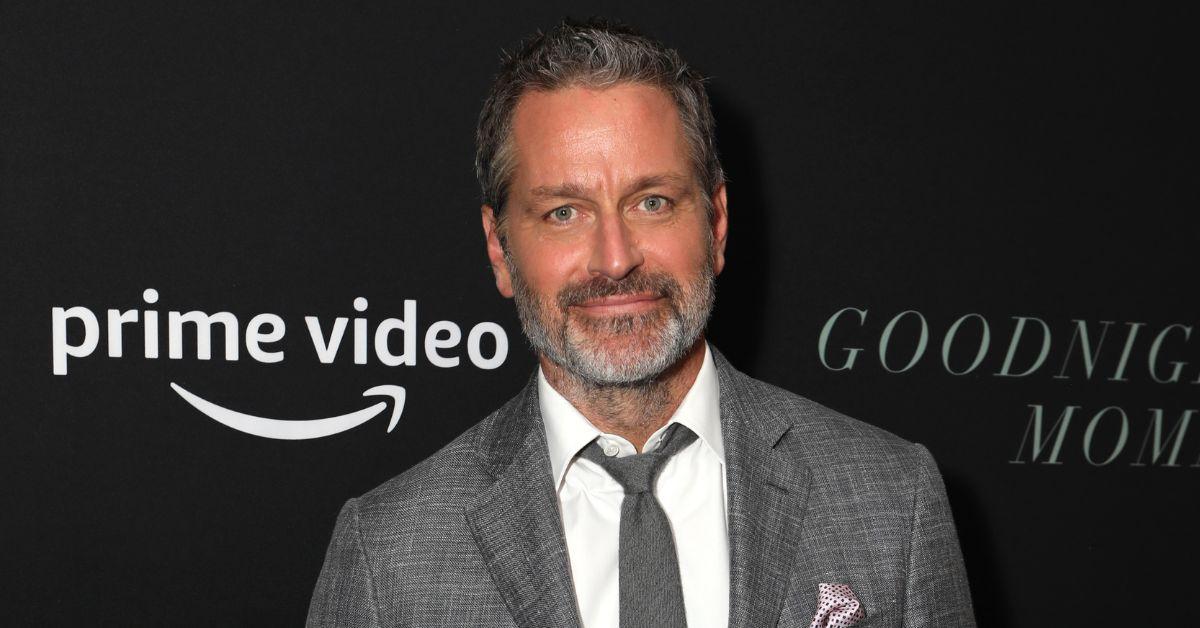 Article continues below advertisement
Carrie Bradshaw got "back on the bike" with Peter Hermann's character, George, on 'AJLT' Season 2.
The episodes of And Just Like That after Big's unexpected death have included Carrie navigating her life as a single lady again. In the Season 1 finale of AJLT, Carrie started dating her podcast producer, Franklyn (Ivan Hernandez). But once she realized Franklyn wanted more from their Thursday night rendezvous, Carrie ended their casual relationship.
In Season 2, Episode 5, "Trick or Treat," Carrie met another potential suitor. While walking down the street and talking to Seema (Sarita Choudry) on the phone, Carrie ran into George, a co-owner of a startup app.
Article continues below advertisement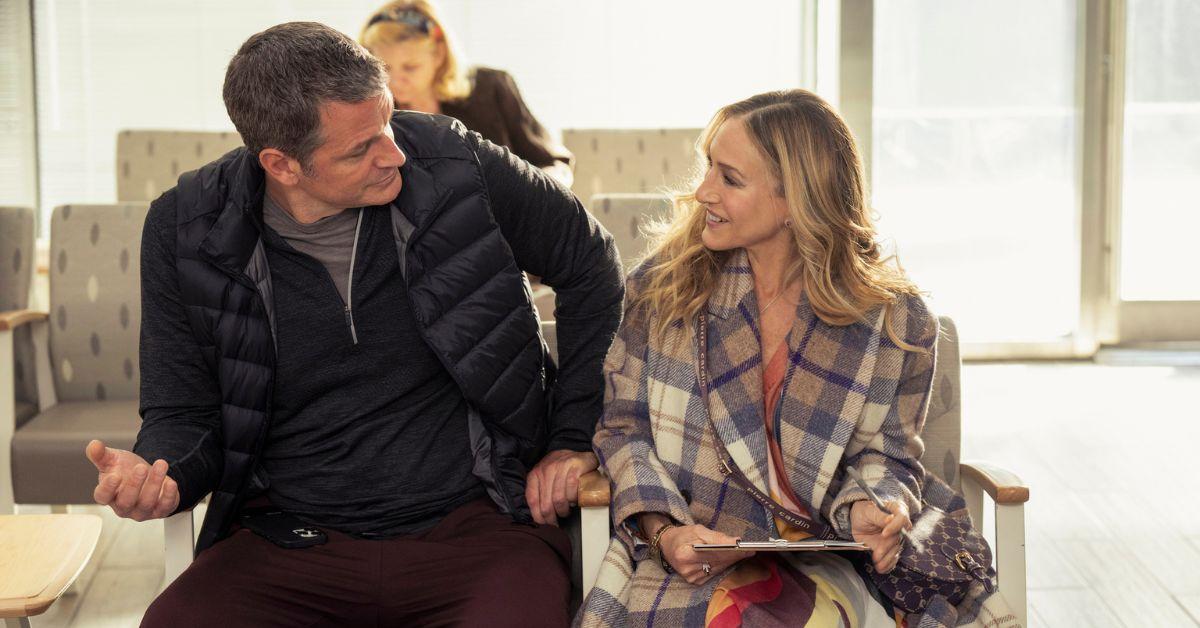 Carrie and George hit it off after she generously offered to write a proposal for his app. However, Carrie quickly learned George may have said he was single, but he was involved in an intense "marriage" with his business partner, Paul Bennett (Armando Riesco).
During their attempts at intimacy, Carrie and George continuously become interrupted by Paul. Ultimately, Carrie broke off their short-lived romance and informed George she had no interest in being the "Yoko Ono" to his "Paul McCartney/John Lennon" dynamic.
Article continues below advertisement
"I think you actually are married. To Paul," Carrie informed George in the episode. "He's not just your business partner. He's your wife."
While Carrie said in a voiceover, "And Just Like That, George and I were over," she was thankful he helped her get "back up on the bike." But based on Peter's history with SATC, fans could see him again as another character if AJLT progresses.
Article continues below advertisement
Peter Hermann played Charlotte York's date on 'SATC' before his 'And Just Like That' appearance.
Long before his character bumped into Carrie, Peter was a romantic interest for another SATC character — Charlotte — played by Kristin Davis.
In Season 6, he appeared in one episode, "Hop, Skip, and a Week," as David, a man whose mother set him and Charlotte up on a blind date after she broke up with her boyfriend, Harry Goldenblatt (Evan Handler). But much like George and Carrie's romance, David and Charlotte didn't last long after Harry proposed to Charlotte during their date.
Article continues below advertisement
Almost immediately after David asked Charlotte if she was down to "have sex" after she told him she wasn't interested in a relationship (which she politely declined), Charlotte and Harry reconnected, and he asked her to be his wife. The couple have been together ever since and are proud parents to Roc (Alexa Swinton) and Lily (Cathy Ang).
Article continues below advertisement
When he's not working alongside his wife as Attorney Trevor Langan on SVU, Peter appears in other movies and TV shows such as Blue Bloods, Goodnight Mommy, and 13: The Musical.
Catch new episodes of And Just Like That streaming Thursdays on Max.