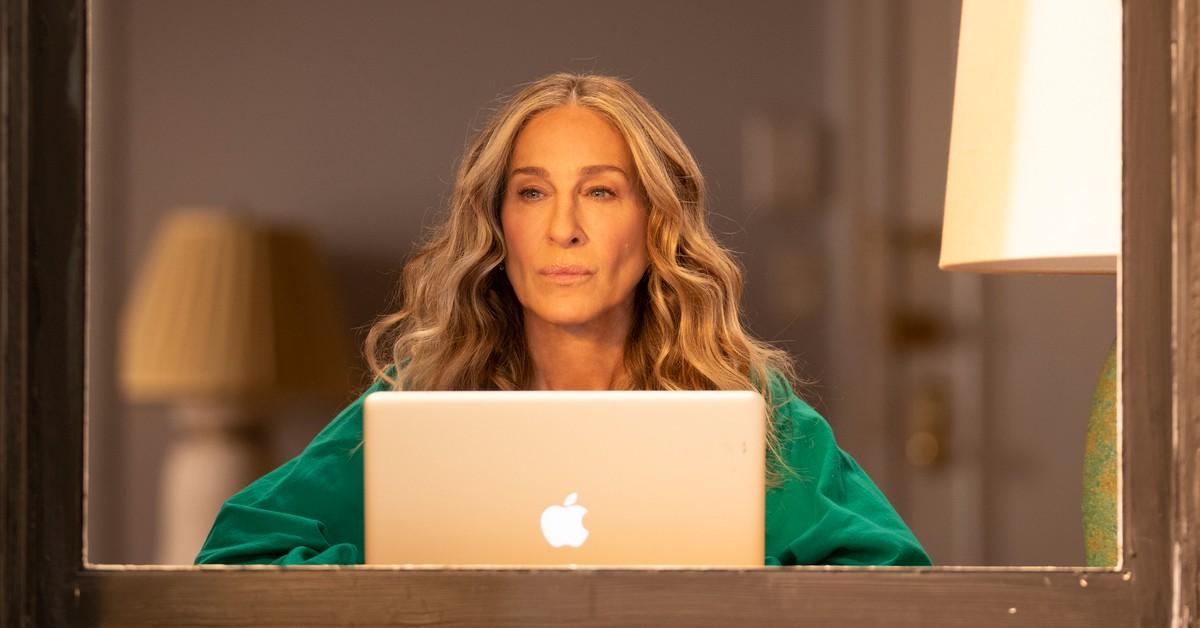 Carrie's New Love Interest on 'And Just Like That...' Seems Like a Nice Man
Carrie Bradshaw has a new love interest in 'And Just Like That...' What makes Carrie want to try dating again? Who is her new love interest?
Spoiler alert: This article contains spoilers for Episode 7 of And Just Like That...
And just like that... Carrie Bradshaw (Sarah Jessica Parker) has (very hesitantly) dipped her feet into the dating pool once again. Episode 7 reveals that Carrie wrote a book about the loss of Mr. Big (Chris Noth). Her editor Amanda loves that Carrie took a risk with her writing, but she also feels like Carrie's book is way too dark. In true editor fashion, Amanda gives Carrie a deadline — to go on one date. It's not in the name of romance! It's all in the name of balanced writing!
Article continues below advertisement
Of course, Carrie is very hesitant about the idea. However, the promise of her book being in Oprah's book club manages to entice Carrie to go along with the dating assignment. After Seema (Sarita Choudhury) signs Carrie up for multiple dating apps, Carrie picks a dapper gentleman teacher named Peter (Jon Tenney). However, their first date is anything but elegant.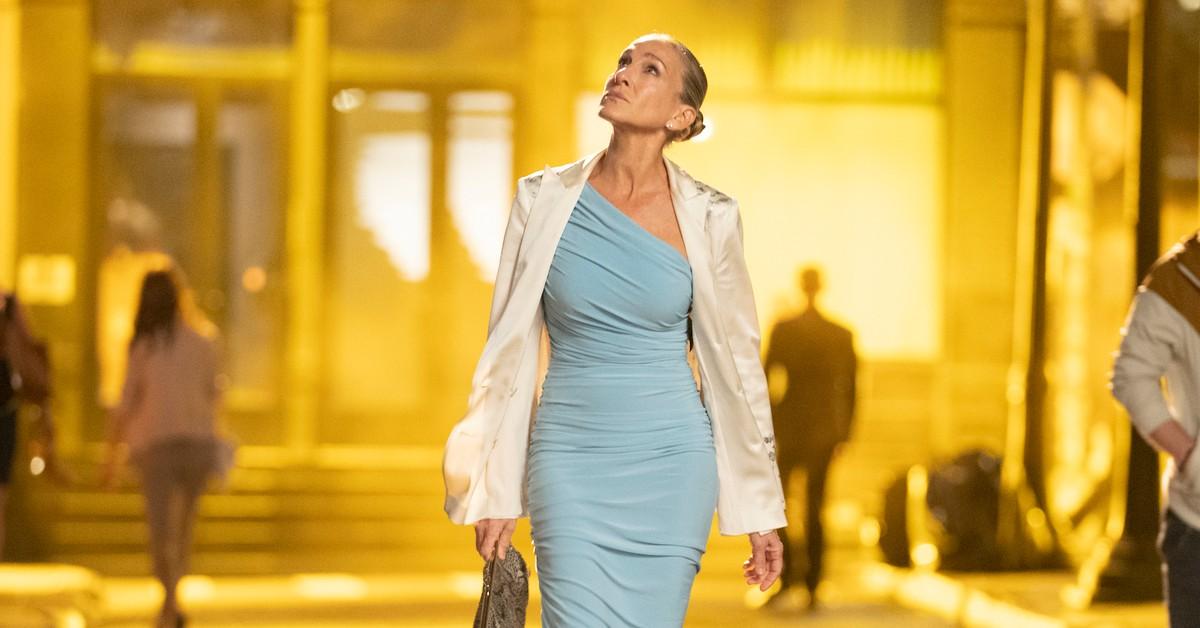 Article continues below advertisement
Carrie's new love interest is struggling himself.
Peter tells Carrie that it's also his first date since losing his wife, so it's clear that he understands how she feels. Carrie thinks they'll both loosen up if they imbibe a bit more. Naturally Carrie's brilliant plan ends with Peter and Carrie vomiting on the streets of New York City. Not exactly the shimmer of hope Carrie was looking for to add to her book! However, hope does spring eternal, even on And Just Like That...
Later, Charlotte's kids' school is holding a charity auction. One of the items that attendees can bid on is a lunch with "sex writer" Carrie Bradshaw. Poor Carrie experiences embarrassment once again when nobody bids on the lunch ... cue Peter! ("Professor Puke" just doesn't sound very charming.) Peter places a sizable bid on the lunch with Carrie, and then ... he doesn't put any pressure on Carrie to actually have lunch with him. Naturally, Peter's chivalry makes her want to have lunch with him after all.
Article continues below advertisement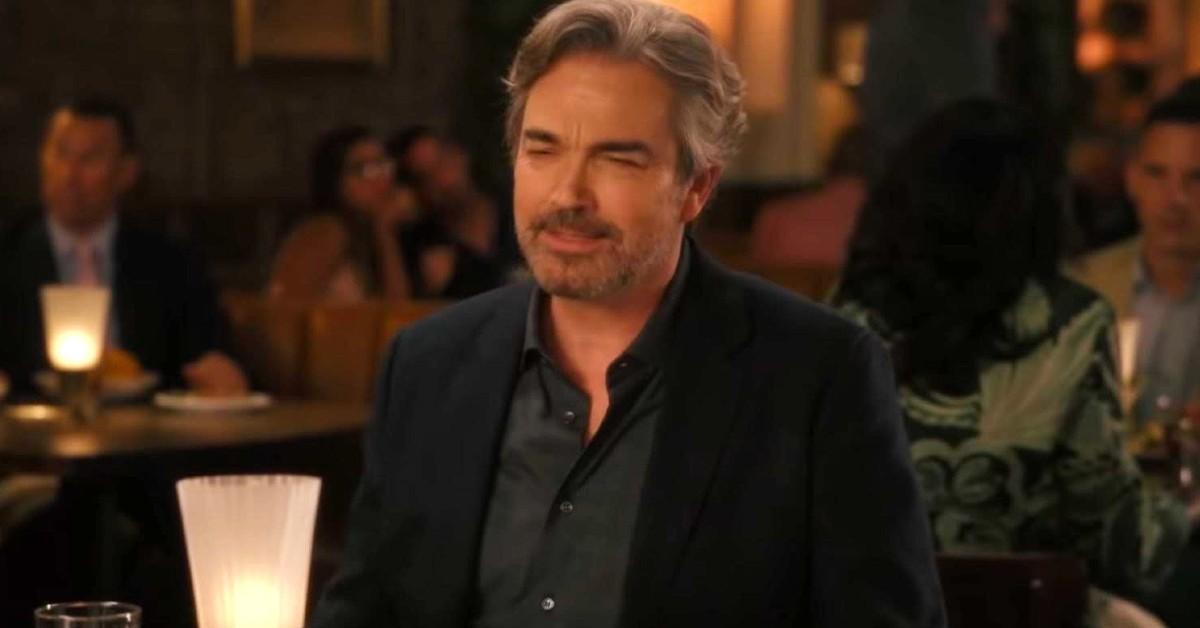 Where have I seen Jon Tenney before?
One of actor Jon Tenney's most prominent pre-And Just Like That... roles was Special Agent Fritz Howard on the TNT hit series The Closer. Fritz was the husband of Kyra Sedgwick's character, Deputy Chief Brenda Leigh Johnson.
Jon has had an extensive career in film and television. Some of his other notable television roles include appearances on Scandal and Will & Grace as well as a voice acting role on American Dad!
Article continues below advertisement
Jon is 61 years old and was married to actress Terri Hatcher from 1994 to 2003. They have one daughter, Emerson Rose Tenney. Jon remarried in 2012, to producer Leslie Urdang.
Article continues below advertisement
Will Peter be back on 'And Just Like That...'?
And Just Like That... writer Julie Rottenberg recently teased to TVLine that this isn't the last we'll see of Peter. "He was really just going to be like a write-off ... [but] the more we played around with the idea and what horrible thing might happen [on their date], the more we were drawn to him … In some ways, it's like the worst, most disastrous first date story, and on the other hand, there's something a little bonding about such an awful first date."
She went on to add: "He might not disappear so quickly."
Will Carrie get her lunch date with Peter? She did find herself actually feeling hopeful after Peter texted her saying he was looking forward to their second date. We'll just have to wait and see! Another thing we really loved about Episode 7? Seeing Carrie write again.
New episodes of And Just Like That...drop Thursdays at 3 a.m. EST on HBO Max.