Are Miranda and Steve Getting Divorced in 'And Just Like That...'?
Miranda and Steve's marriage has been going downhill with every episode of 'And Just Like That...' Will Miranda actually divorce Steve?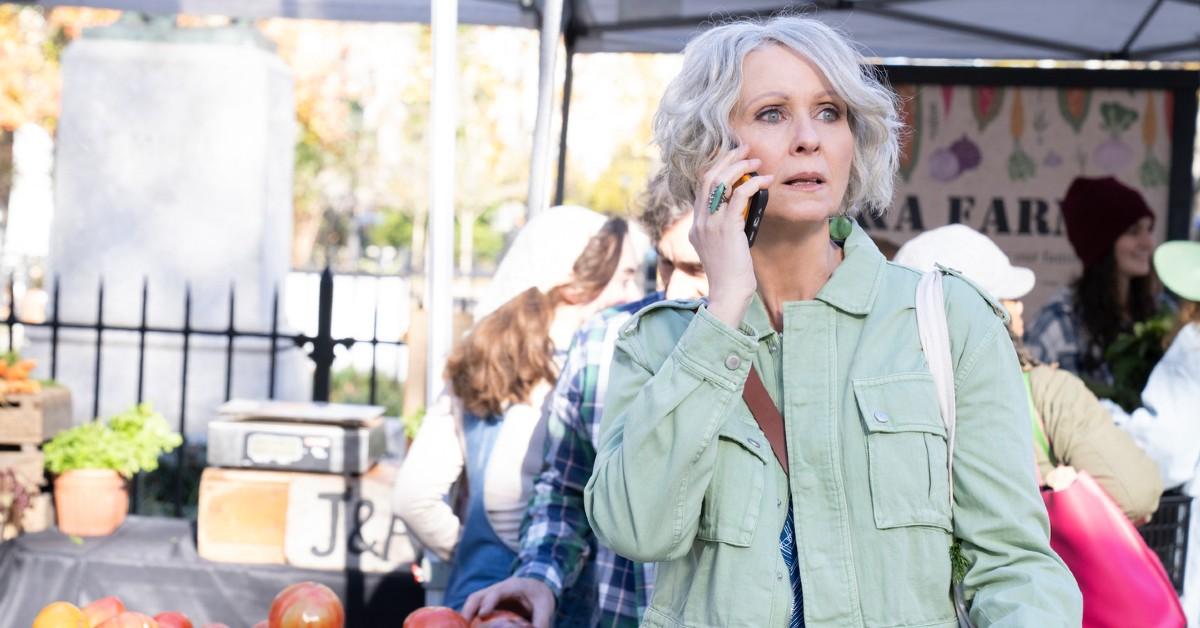 Spoiler alert: This article contains spoilers for Episode 8 and previous episodes of And Just Like That...
Is there any hope for Miranda (Cynthia Nixon) and Steve (David Eigenberg) in And Just Like That...? There's an old adage that a couple's sex life reflects the status of their relationship. If that's true, Miranda and Steve have sadly sunk past the point of no return into a loveless abyss. Meanwhile, Che (Sara Ramirez) continues to light Miranda's proverbial and sexual fire.
Article continues below advertisement
Miranda continues to struggle with her romantic conflict of interest in Episode 8 of the Sex and the City sequel series. When Che realizes that Miranda is not in an open relationship like they assumed, they tell Miranda that they are not the home-wrecking type. Miranda has to set things right with, you know, her actual husband, otherwise Che is one-hundred percent done. And now, it seems that Miranda has actually decided she wants a divorce from poor Steve.
The two have been through hell and back together. First, let's look back at where they started...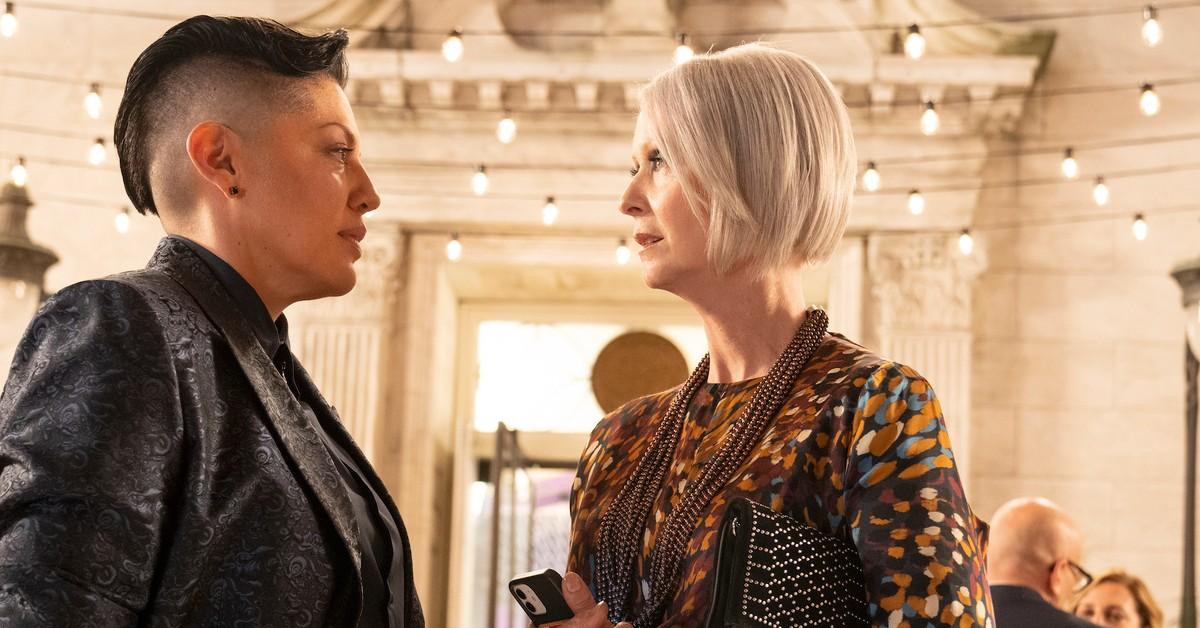 Article continues below advertisement
Miranda and Steve had a roller-coaster 'Sex and the City' romance.
Sex and the City fans will typically pin Big (Chris Noth) and Carrie's (Sarah Jessica Parker) relationship as the ultimate textbook case of an on-again, off-again romance. However, Miranda and Steve's love story could easily qualify as a close second in that category. The couple met in Sex and the City Season 2, and they started hooking up the same exact day that they met. However, Steve struggled with the fact that he made less money as a bartender compared to his lawyer girlfriend.
They broke up, got back together, and broke up again. At one point, Steve recovered from testicular cancer. Although they weren't together when he was in remission, Miranda slept with Steve to cheer him up and make him feel manly once more. Of course, Miranda ended up pregnant from the hookup and ultimately decided to have Steve's baby. Although they weren't together initially after Miranda gave birth, Steve finally realized that she was the one for him. They got married and moved in together.
Article continues below advertisement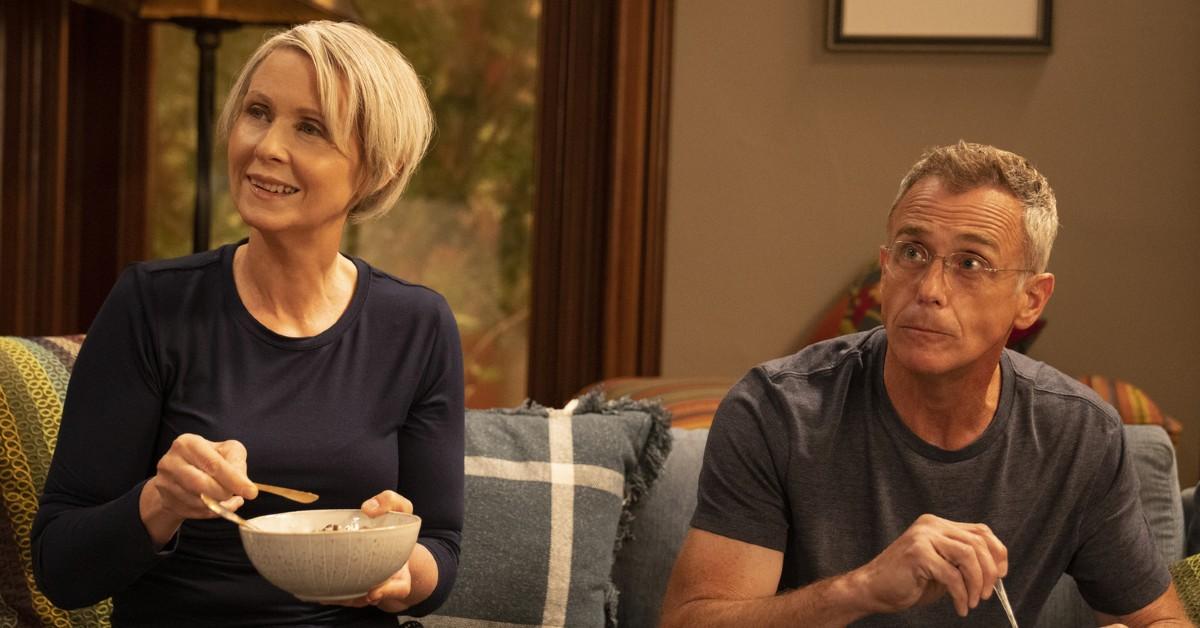 Lest we forget, Steve did cheat on Miranda in the first Sex and the City movie. Miranda revealed that the couple had gone through a six-month dry spell, so Steve slept with another woman out of frustration. Miranda was extremely hurt by Steve's infidelity, and she initially wanted to split with him at that point. However, the two ultimately reconciled at the Brooklyn Bridge. Does Steve pull a reverse Miranda and suggest a similar situation in Episode 8 of And Just Like That...?
Article continues below advertisement
There's one big difference.
Miranda still genuinely loved Steve in the first Sex and the City movie, which is why she wanted to work through things with her husband. And Just Like That... makes it clear that Miranda doesn't view Che as a simple fling. She tells Che that she loves them during their Episode 7 hookup. Che astutely notes that Miranda seems more enthralled with the excitement of their affair, and the fact that they've been smoking weed. However, Miranda still seems all in. In with Che, and out with Steve.
Article continues below advertisement
Now, in Episode 8 of And Just Like That..., Miranda finally tells Steve that she wants a divorce. Steve makes it clear that he doesn't want a divorce, but at the same time he's tired of fighting for their relationship. He realizes that Miranda is far more drawn to the excitement of an inconsistent relationship, and is bored by their relatively (up until And Just Like That...) easy marriage. Resigned, Steve tells Miranda that he just wants her to be happy. He says he's too old to hang on to their "us" anymore. He can't do it again.
And just like that our hearts broke for Steve. However, it's important that Miranda is finally taking steps toward what really makes her happy in life. It wasn't fair for her to drag Steve along when she was in love with Che. Steve made a valid point though about Miranda chasing drama, and fearing the safety of a comfortable, loving marriage. Even Che warns Miranda that she's not one for traditional relationships. However, Miranda seems all in with that.
You can stream new episodes every Thursday at 3 a.m. EST.