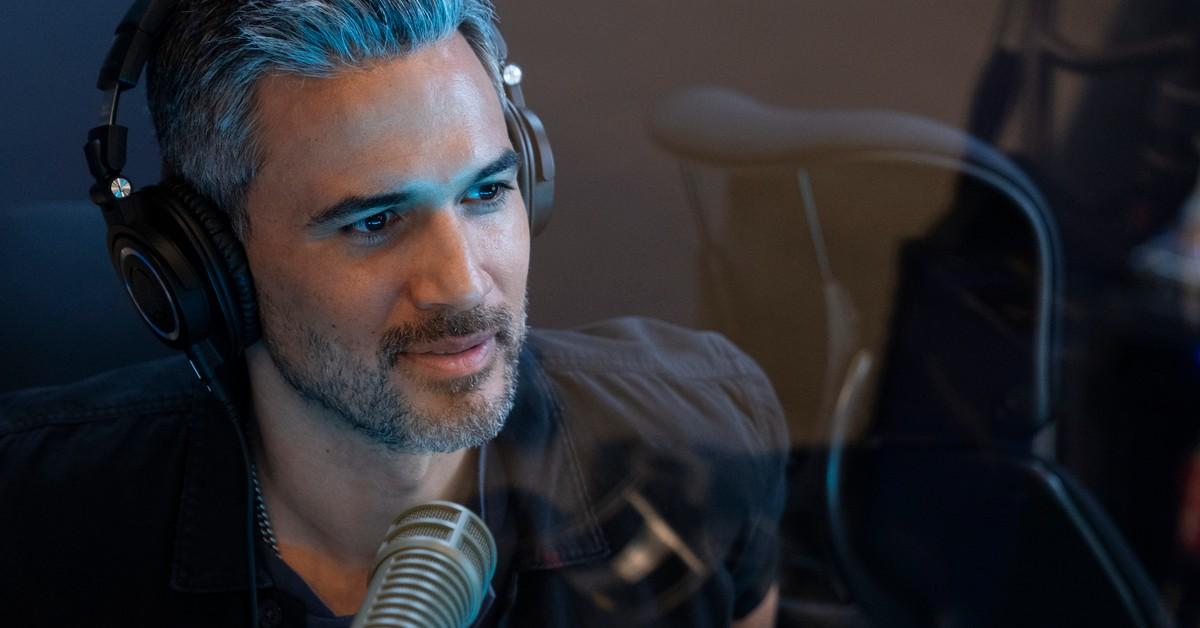 Is Ivan Hernandez's 'And Just Like That...' Character Carrie's New Mr. Big?
Spoiler alert: This article contains spoilers for Episode 10 of HBO Max's And Just Like That...
Watch out, Peter (Jon Tenney) — Carrie's got a new man vying for her heart! The Season 1 finale of And Just Like That... "introduced" us to Franklyn. Turns out Franklyn had been right in front of Carrie all along. Sort of. He did produce the X, Y and Me podcast, after all.
Article continues below advertisement
In the finale, Franklyn propositions Carrie with an idea at Jackie Nee's (Bobby Lee) wedding. He thinks she has a knack for giving relationship advice, and he notes, "You've got that voice." Did we sense a hint of Big-like flirtation in the air?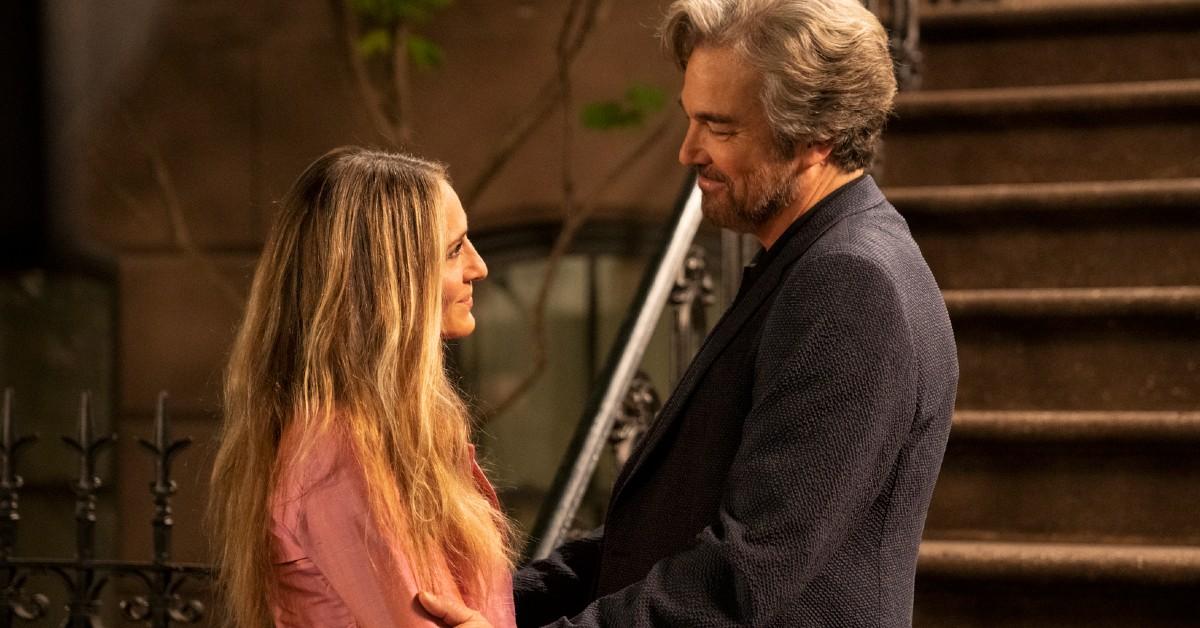 Article continues below advertisement
Carrie's new podcast producer on 'And Just Like That...' gets the last word.
... if a hot elevator make-out session counts as the last word, that is. After Carrie wraps up recording the first episode of her new solo podcast Sex and the City (which sounds like a fantastic name for a TV show, just saying), Franklyn congratulates Carrie on a job well done. Their palpable chemistry simply can't be contained in the elevator, so they simply kiss each other passionately instead.
Make no mistake, it's not like Carrie has completely moved on from Big (Chris Noth). However, she did finally feel a sense of closure after she spread Big's ashes from the Pont des Arts bridge in Paris, dressed to the nines in a Valentino couture dress. This is Carrie Bradshaw after all! At this point in the game we really don't know much about Franklyn past the fact that he makes Carrie's heart flutter a bit more than Peter does. (Will this turn into a Big vs. Aiden rehash if Season 2 happens?)
Article continues below advertisement
Where else have we seen Ivan Hernandez?
Ivan Hernandez, 45, is no stranger to television. He's had roles on hit shows like NCIS, Devious Maids, Law and Order: SVU, Criminal Minds, Mom, and more. Ivan also appeared on one episode of the original Gossip Girl series, "Father and the Bride."
Article continues below advertisement
And Just Like That... creator Michael Patrick King told Entertainment Weekly that he had plans for Ivan's character Franklyn from the start. "We put Ivan Hernandez, who plays Franklyn, in from the very first episode just to make him be there, but it's someone she couldn't see because it was in her backyard. ... I put him behind glass in the booth for a reason, to be familiar to Carrie in her daily podcast life but with no pressure — and yes, always with an eye to something happening at the end."
Article continues below advertisement
Would Franklyn be back in Season 2 of 'And Just Like That...'?
Although Season 2 of And Just Like That... has not yet been confirmed, the show's writers seemed on board with bringing Franklyn back. As Michael put it in the Entertainment Weekly interview, "I mean, the elevator door closes, but the story remains open."
You can rewatch all of And Just Like That.... Season 1 and try to spot all of the Franklyn scenes with this new knowledge in mind. All 10 episodes are available to stream now on HBO Max.