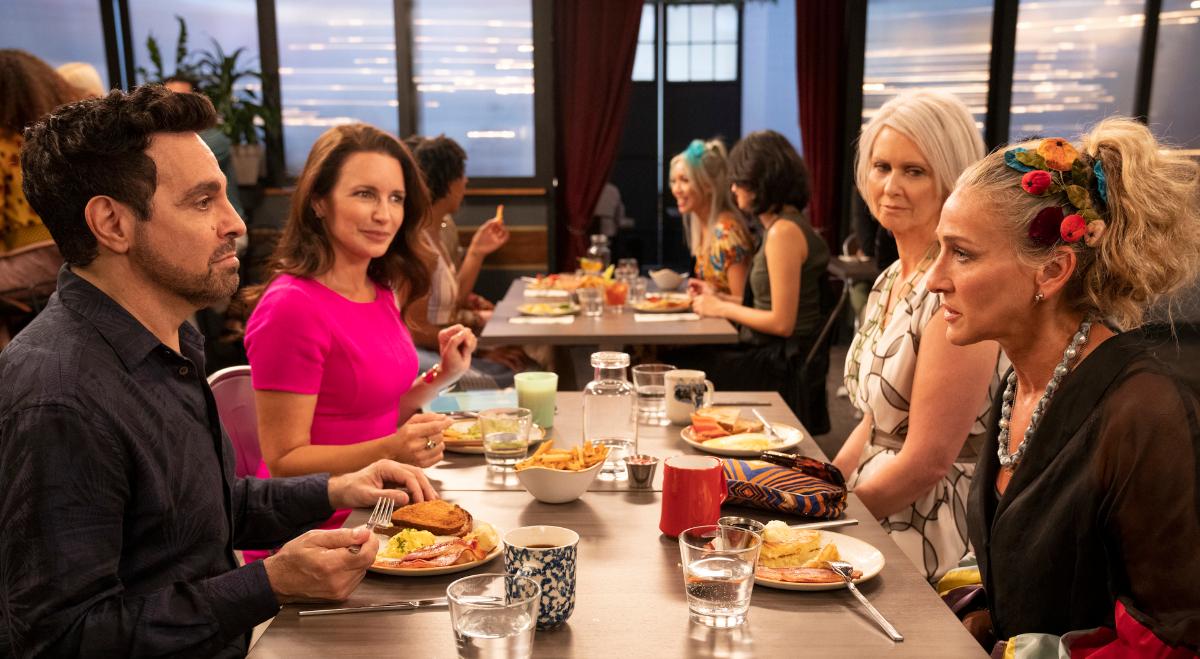 'And Just Like That' Is Coming Back for Season 2 — Aiden Shaw Returns
Season 1 of And Just Like That brought fans back into the world of Carrie Bradshaw, Miranda Hobbes, Charlotte York, and friends. Yet, sans Samatha, the show was also largely sans sex. Though the pilot season faced several hiccups (narratively and behind the scenes), many viewers tuned in for the nostalgic satisfaction of watching these women take on Manhattan once more.
Will there be a Season 2 of the Sex and the City sequel series And Just Like That?
Article continues below advertisement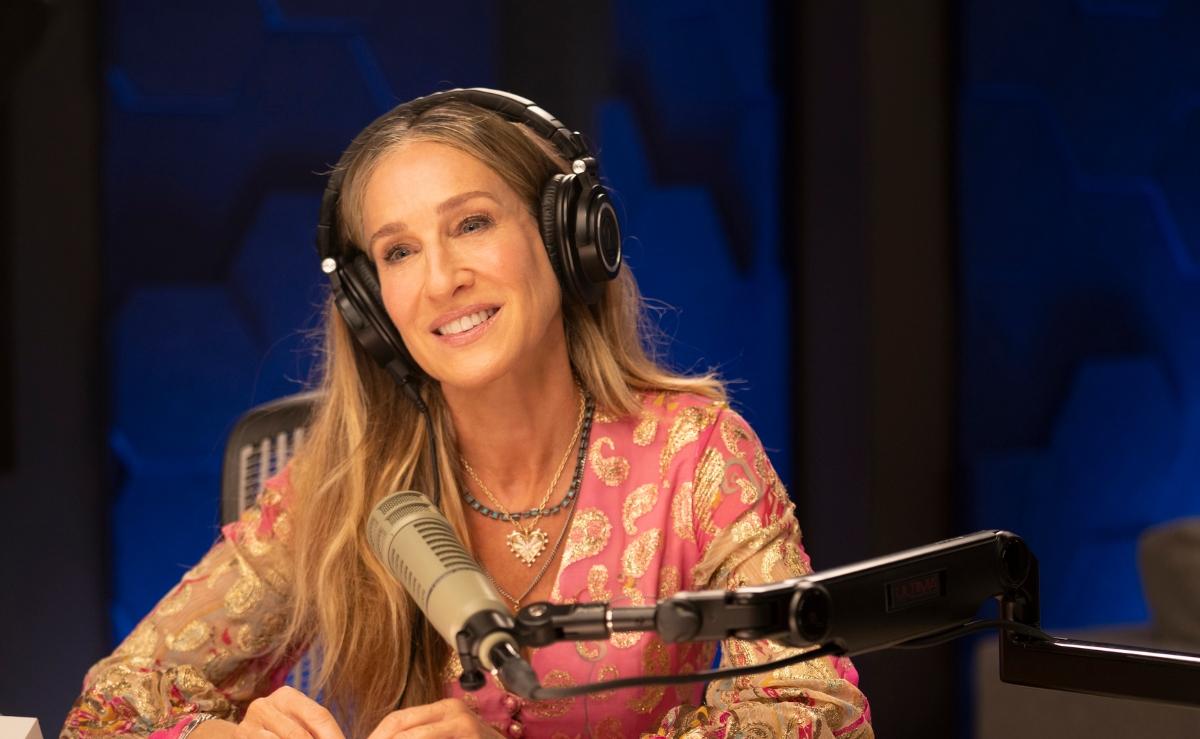 Will there be a Season 2 of 'And Just Like That'?
According to Deadline, HBO Max announced in a statement that And Just Like That would be returning for Season 2. The big question on everyone's minds is, of course: How many comedy concerts will Che Diaz have in the second season?
Article continues below advertisement
It makes sense that the show is returning since its premiere was the "most-viewed series premiere of a new original on the service." Though a release date has yet to be announced, Sarah Jessica Parker has taken to Instagram to share pictures from the set alongside John Corbett. There's even a shot of co-stars smooching in the street!
Fans of Sex and the City will remember that John played one of Carrie's love interests, Aiden Shaw. Shaw was the good guy Carrie should've been with instead of Big in many SATC fans' eyes. And it looks like he's back to rediscover a little romance with Carrie in season 2.
Article continues below advertisement
Series producer Michael Patrick King told Deadline that he's "delighted and excited to tell more stories about these vibrant, bold characters – played by these powerful, amazing actors. The fact is, we're all thrilled. And Just like That our Sex life is back." We're looking forward to the second season tying up some weird loose ends, such as Steve's (David Eigenberg) status who many fans felt deserved better during the first season.
Article continues below advertisement
Season 2 of 'And Just Like That' almost didn't happen.
In late December 2021, there were rumors that the Chris Noth sexual assault allegations would potentially derail a sophomore season. According to an unnamed source who spoke with Us Weekly at the time, "There was talk about doing another season, but after the past few days, all those conversations have stopped. Everyone is raw."
But since Chris Noth's Big is no longer a character in the series (his presence was even cut out of the finale following the allegations), it appears that writer-director Michael Patrick King and Sarah Jessica Parker did some rethinking.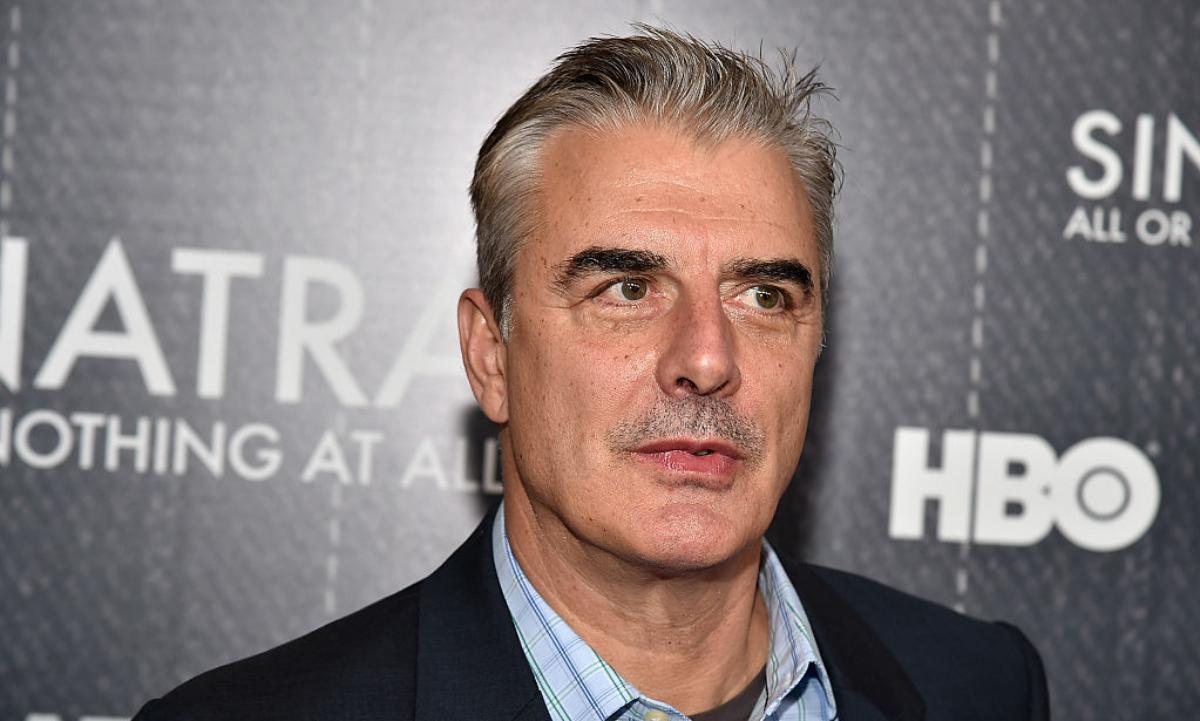 Article continues below advertisement
After the allegations surfaced, Noth's infamous Peloton ad was pulled, he was dropped by his agency, and he was fired from the CBS crime drama The Equalizer.
Cynthia Nixon, SJP, and Kristin Davis also all released identical statements condemning Chris Noth, "We are deeply saddened to hear the allegations against Chris Noth. We support the women who have come forward and shared their painful experiences. We know it must be a very difficult thing to do and we commend them for it."
There are certainly plenty of kinks And Just Like That has to work out ahead of Season 2.
Season 1 of And Just Like That is currently streaming on HBO Max.