Carrie Bradshaw Begins a New Story in the 'And Just Like That' Finale
In the 'And Just Like That' Season 1 finale, Carrie finally gets closure, Miranda gives up an internship, and Charlotte becomes a woman. Let's recap!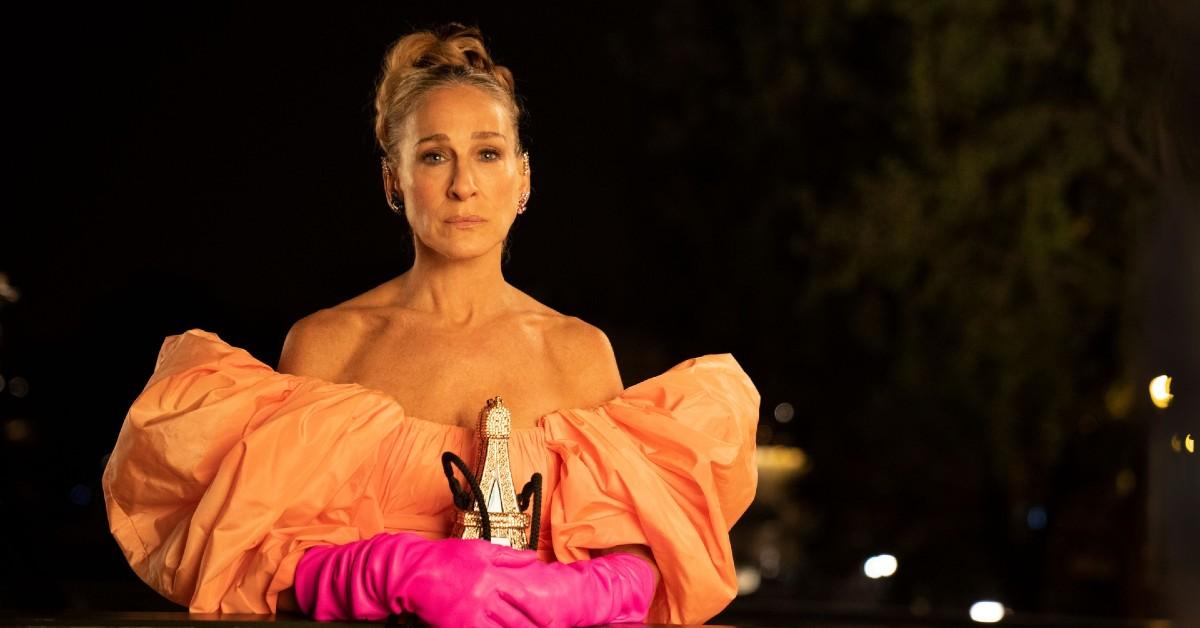 Spoiler alert: The following article contains spoilers for And Just Like That.
In the season finale for And Just Like That, Miranda (Cynthia Nixon) chooses Che (Sara Ramirez) over her career, Charlotte (Kristen Davis) becomes a woman, and Carrie (Sarah Jessica Parker) accepts the new chapter life has been slowly writing for her.
Article continues below advertisement
Season 1, Episode 10 was aptly named, "Seeing The Light." The episode definitely left the door open on multiple plot lines for a potential Season 2 of And Just Like That. So was that Season 1 finale worth all the hate-watching? Let's recap!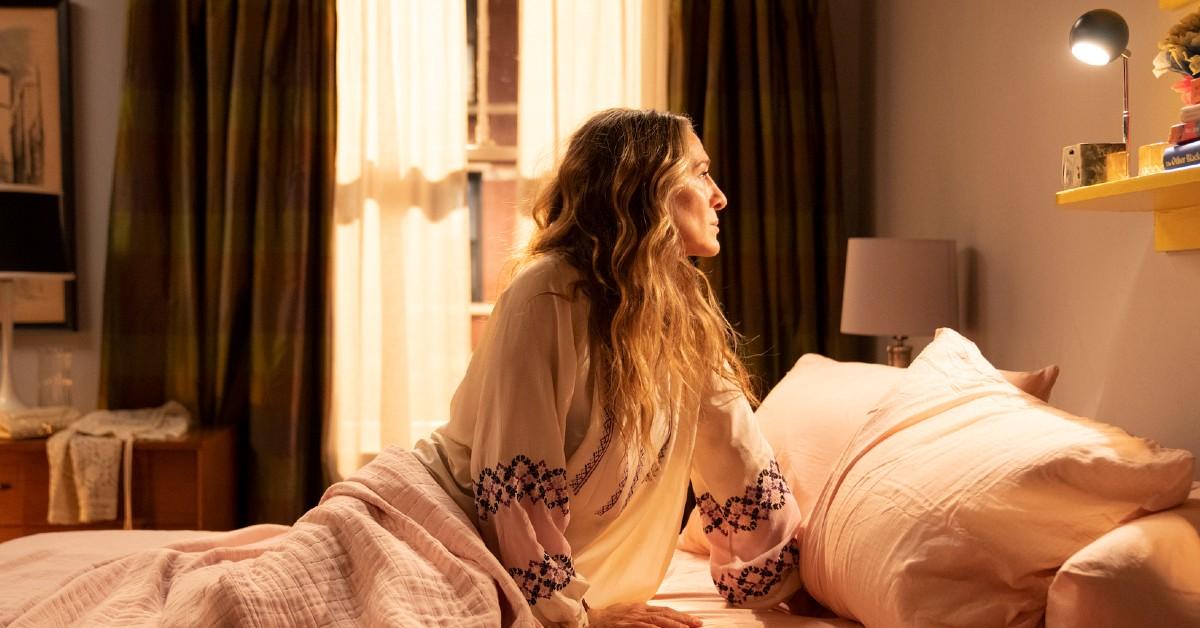 Article continues below advertisement
Carrie fights with her haunted lamp.
After her date with Peter the teacher (Jon Tenney), Peter asks Carrie if he can kiss her. It's definitely not a Disney magic moment kind of kiss, and Carrie calls Seema (Sarita Choudhury) to talk about it. Seema answers, firmly ensconced in her own hot love shack (i.e. a fancy hotel suite) with Zed (William Abadie).
Seema and Zed's chemistry is off the charts, a stark contrast to the blink and you'll miss it kiss Peter gave Carrie. (To be fair, Peter was likely feeling awkward about it too.)
Seema is distracted by the hot man making out with her during her call with Carrie. As Carrie hangs up she turns her light off and tries to get some rest. The light stubbornly clicks back on by itself. Carrie finds herself in a fight with her lamp. And at that point, she couldn't help but wonder ... was Big (Chris Noth) trying to send her a message?
Article continues below advertisement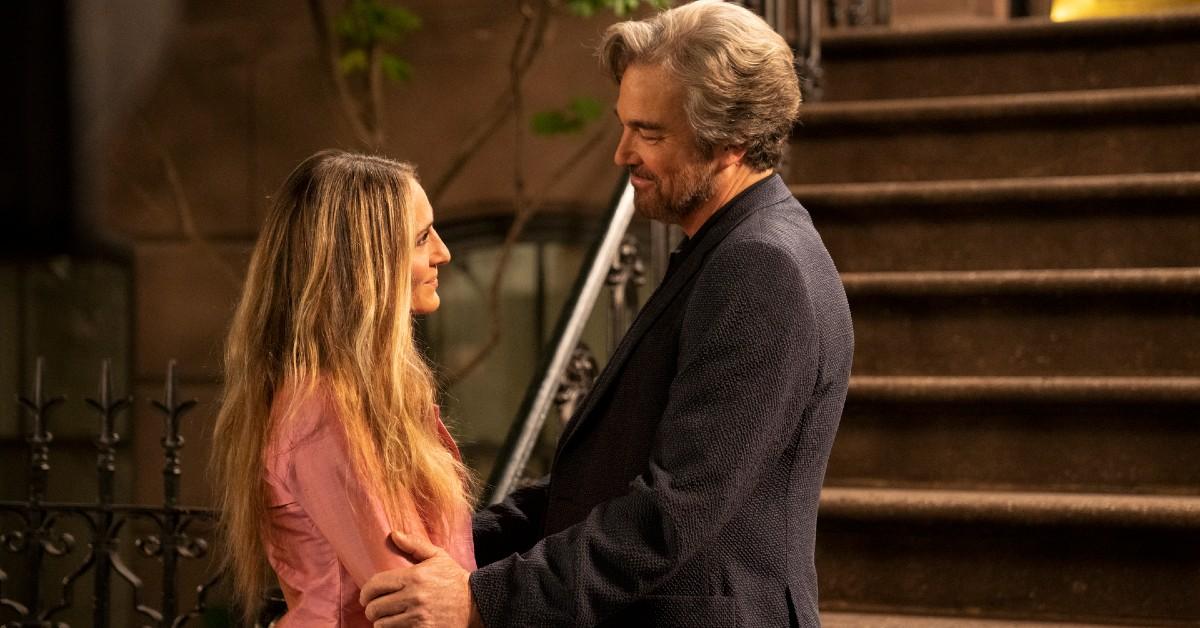 Meanwhile in Miranda land ...
Che invites Miranda to meet their family. Miranda's a bit confused about why Che is clearly preparing for their big And Just Like That musical number. Is Miranda in a rom-com or a musical? Che clears things up by singing a cover of the iconic Beach Boys hit, "California Girls." That's right, Che is heading to the west coast to shoot a pilot for a television series! They ask Miranda to join them.
Article continues below advertisement
Miranda happily tells Dr. Nya Wallace (Karen Pittman) that she's decided to follow Che to L.A. Nya reminds her about the prestigious internship that she wrote Miranda a glowing recommendation for. Miranda explains that she's giving up her spot for the extremely competitive internship in order to follow her heart.
Nya is disappointed, but she doesn't judge Miranda for it. She tells Miranda that Andre (LeRoy McClain) has gone on tour, and they're effectively on a relationship break, so to speak.
Everyone's plot lines collide at Charlotte's they-mitzvah.
Charlotte and Harry have been planning Rock's they-mitzvah, even hiring a trans rabbi (Hari Nef) for the ceremony. Rabbi Jen tells Charlotte and Harry straight up that Rock is woefully underprepared. Anthony (Mario Cantone) attempts to give Rock a dose of tough love by taking their video game controller away and ordering them to learn their lines (again, are we in a musical or a television show?).
Article continues below advertisement
Carrie has a dream of the Pont des Arts bridge and realizes that it's the perfect place to spread Big's ashes. She invites Charlotte and Miranda to join her in Paris, her treat. Charlotte is down for sure. Sparks of a different nature fly when Miranda wants to go as well, but somehow thinks she'll magically be able to fly back and forth from Paris to L.A. to catch Che's pilot one day and Big's ash-spreading the next.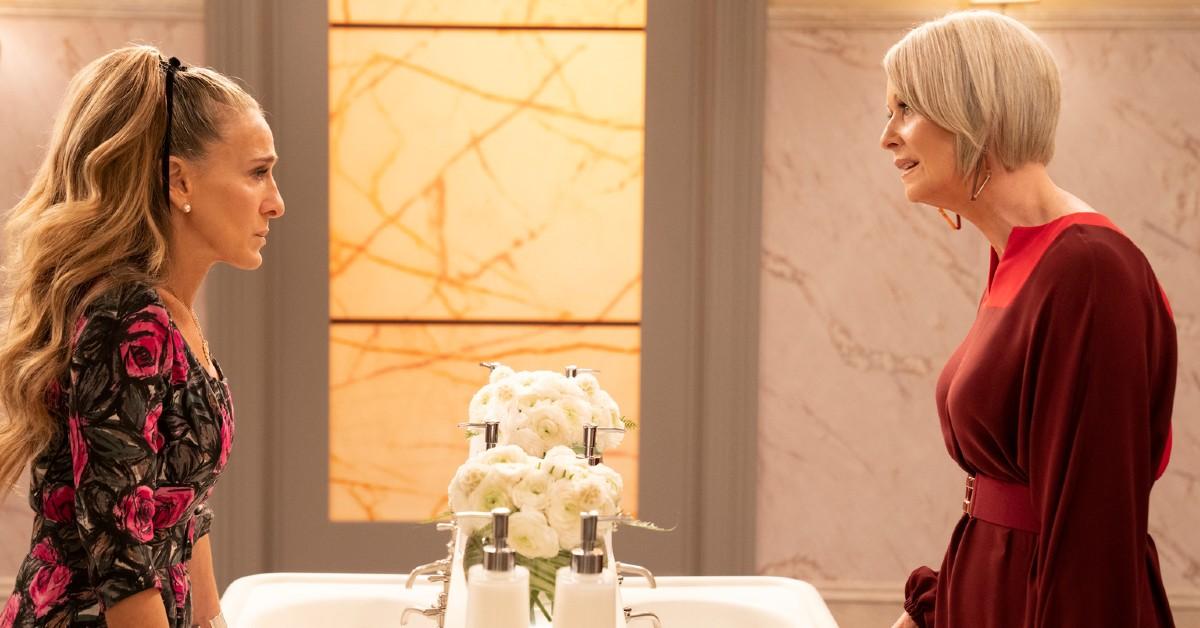 Article continues below advertisement
Carrie tells Miranda it's simply not realistic for her to jet-jump all the way from L.A. to Paris for her. Miranda is convinced she can do it all but senses that Carrie doesn't approve of the L.A. move.
Carrie admits that she is judging her a bit for dropping the internship to do nothing but clap for Che in L.A. all day, but she also acknowledges that Miranda should do what she wants. Who cares what she thinks about it?
Of course Miranda cares about what Carrie thinks. Remember the whole beautiful theme in Sex and the City where the show acknowledged that Carrie's true soulmates were her best friends? Of course Miranda cares.
Rabbi Jen happens to overhear their argument. She can tell immediately just how deep their friendship is. She encourages Carrie and Miranda not to forget that and to cherish it.
Article continues below advertisement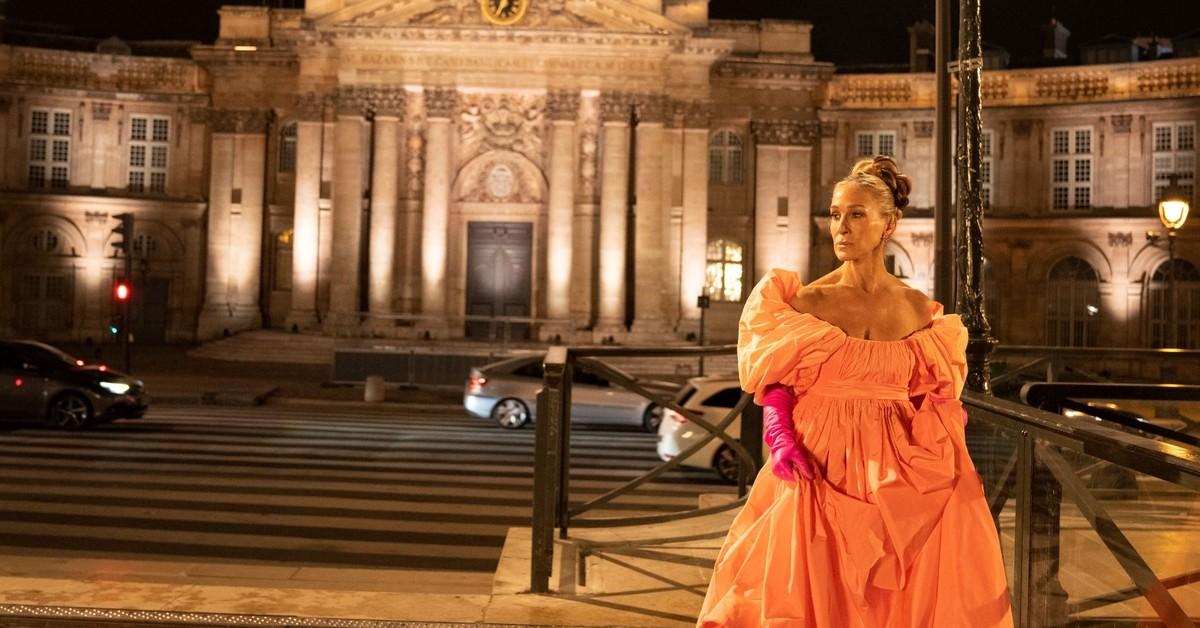 Rock straight up refuses to go through with their they-mitzvah. Charlotte tells Lisa Todd Wexley (Ari Nicole Parker) that she feels like a failure as a mother, and Lisa manages to remind her that every mother feels that way at least once a day.
Article continues below advertisement
With a new pep in her step, Charlotte declares the they-mitzvah is still a go. However, it's Charlotte who goes through the ceremony in a nice, heartwarming moment. Also, that fantastic candy bar set-up? Can we make that a trend? Is it a trend already?
Candy aside, Carrie decides to head to Paris by herself, which is the best decision she could've made. Clad in an incredible Valentino gown with hot pink evening gloves, Carrie finally lets Big go. Afterward, she slips off one glove and asks Samantha Jones (Kim Cattrall) if they can meet up for a cocktail. We can still entertain the idea of Kim Cattrall's glorious Season 2 return in our dreams, can't we?
Article continues below advertisement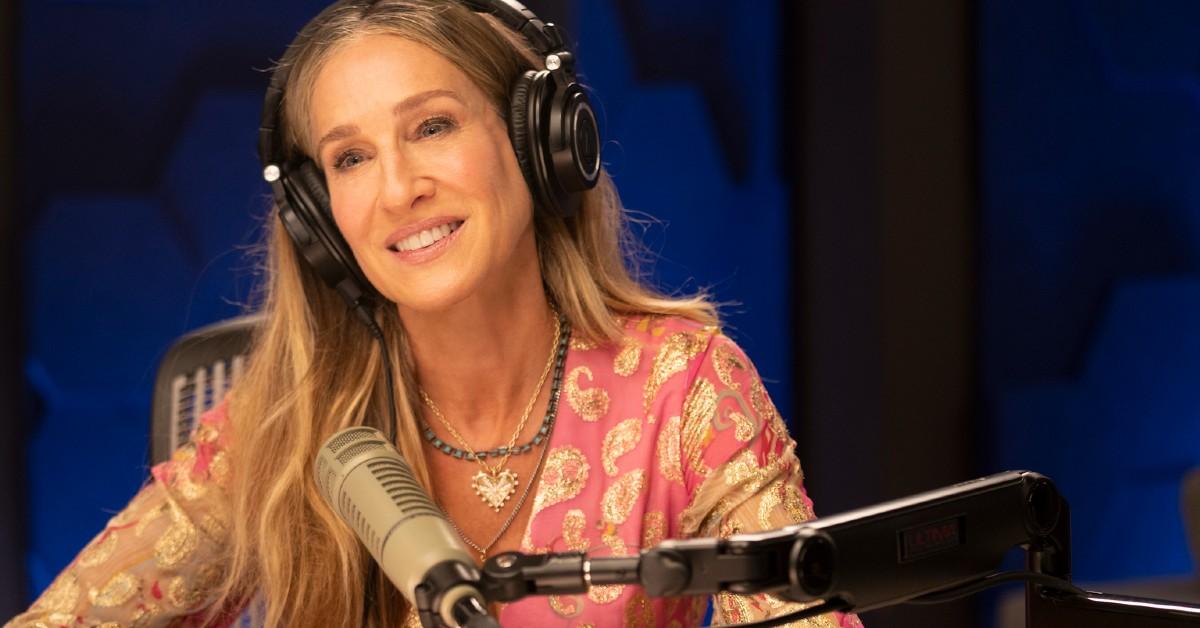 Carrie closes Episode 1 of her Sex and the City podcast by kissing her podcast producer Franklyn (Ivan Hernandez) in the elevator. And Just Like That, a new chapter begins.
Stream Season 1 of And Just Like That on HBO Max.