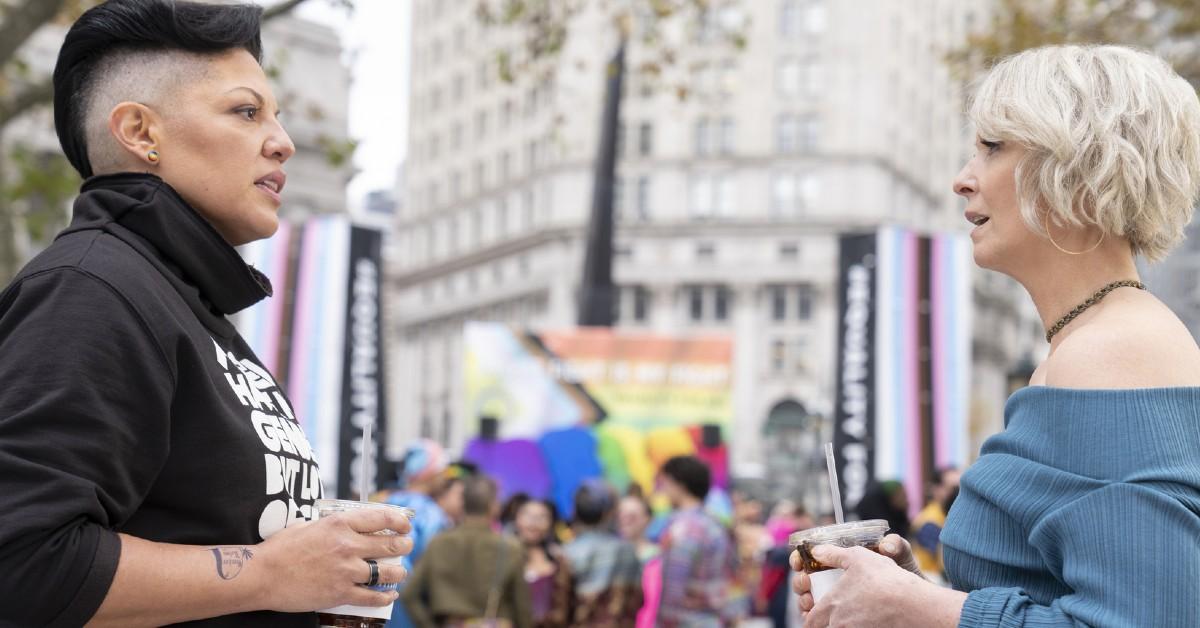 Here's What We Think Che Said in Their Voicemail to Miranda in 'And Just Like That'
Spoiler alert: The following articles contains spoilers for And Just Like That.
Wait, so Miranda (Cynthia Nixon) didn't get her happy ever after rom-com romance with Che (Sara Ramirez)? Episode 9 of And Just Like That picks up with the pair after Miranda dropped her husband Steve (David Eigenberg) like an old, worn pair of heels. Initially Che and Miranda seem happy ... until Miranda calls herself Che's girlfriend to two of Che's fans.
Article continues below advertisement
Che obviously does genuinely care about Miranda. We don't think Miranda would've even thought to divorce Steve if Che hadn't told her that they loved her too. However, Episode 9 makes it evident that Miranda and Che's definitions of love are worlds apart.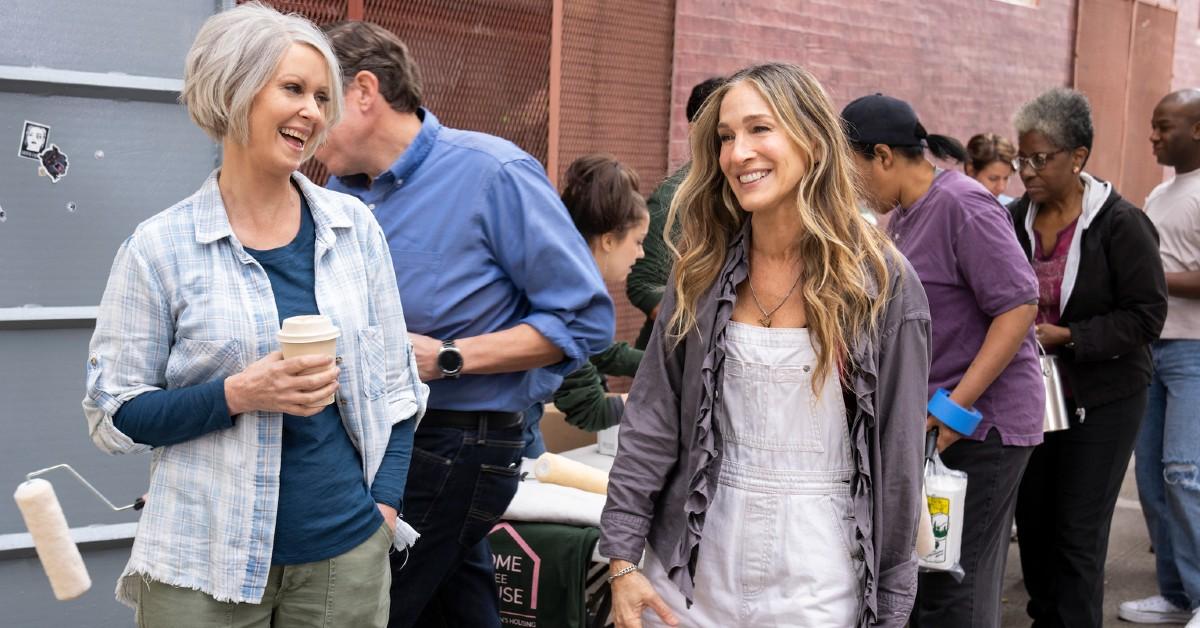 Article continues below advertisement
Will Che break up with Miranda?
Che's a walking bundle of contradictions. They say they love Miranda and yet they're hesitant to put a label on their relationship. Che even tells Miranda point-blank, "We are not dating," and then they also tell her, "You're the only one I'm sleeping with."
Can you blame Miranda for being confused? Thankfully, Miranda finally eases back on her school-girl-like giddiness around Che.
To be fair to Che, they did tell Miranda they weren't one for a traditional relationship. The pair are not on the same page, or even in the same book. Che calls Miranda when Miranda is in the midst of painting a woman's shelter. Miranda decides not to answer but she immediately panics when Che leaves a voicemail. (Che definitely doesn't seem like the "leave a voicemail" type of person.)
Article continues below advertisement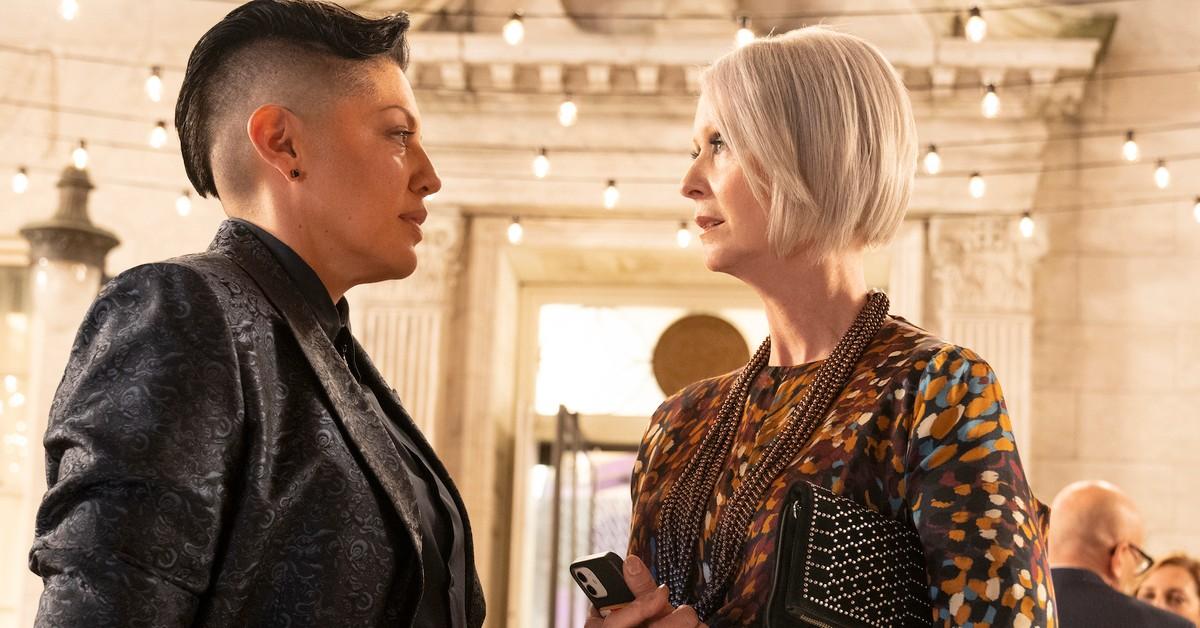 We couldn't help but wonder ... what exactly did Che say? Realistically, we think Che will break up with Miranda in the season finale. Again, it's not because they don't love Miranda. However, they've been very clear about what they want from the get-go.
Article continues below advertisement
Miranda may have told Steve that she wanted more from a relationship, but Episode 9 demonstrated that Miranda still obviously needs some sort of definition with the person she's romantically involved with.
Relationships are all about setting healthy boundaries and standards. That's the major thing Che has done miles better than Miranda in their whole situationship, if you will. So we think Che is finally going to recognize that Miranda needs something different than what they can give, and as a result, the voicemail is Che pulling the plug.
Article continues below advertisement
We think it's great that And Just Like That is allowing Miranda to explore her sexuality. However, we think she's been (subconsciously) using Che as an escape and not as an actual, serious romantic partner. As Steve told her during their divorce talk, he never felt like he was enough for her. Miranda's searching for the "enough" in Che, but that's a lot of pressure to put on someone who saw their relationship as simply "getting to know each other."
Article continues below advertisement
Che and Miranda's relationship hasn't been healthy from the very start. If Che truly loves Miranda, we think they need to let her go at this point.
We believe that Miranda will never truly be happy unless she feels like enough for herself. (And no, she shouldn't go back to Steve if Che dumps her. That man doesn't deserve to be treated like a backup plan.) Che and Miranda are both complex people, but it's obvious that they want different things.
And that's OK.
You can catch the season finale of And Just Like ThatThursday, Feb. 3 on HBO Max.