'And Just Like That...' Has Two Full Frontal Scenes in Episode 8
Episode 8 of 'And Just Like That' had drama, divorce, secret Instagrams, and full-frontal male nudity. Was there any purpose for showing so much?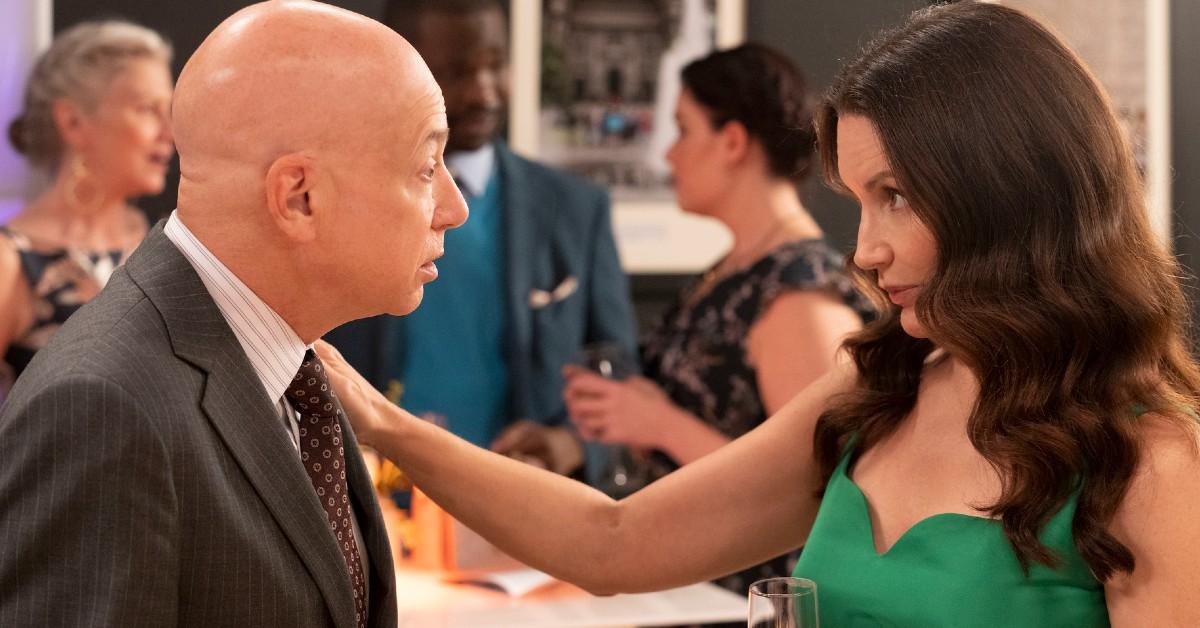 Warning: The following article has spoilers for And Just Like That...
The iconic series Sex and the City was all about four strong, sex-positive women. However, the nude scenes almost always left the women exposed (with a couple of male rear ends thrown in for good measure). Meanwhile, the HBO Max reboot And Just Like That...featured not one, but two full-frontal scenes in a single episode.
Article continues below advertisement
We couldn't help but wonder: Is nudity of any sort necessary in a show that's all about celebrating female empowerment? Did the two full-frontal scenes in Episode 8 serve the overall story in any way? Let's break this down.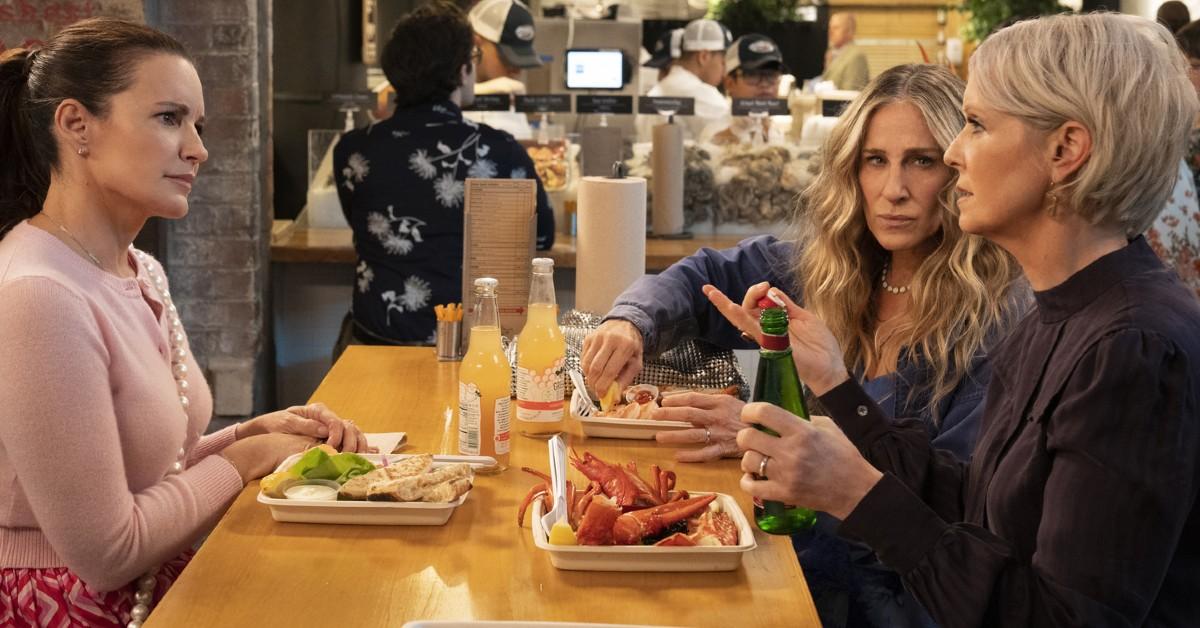 Article continues below advertisement
The first full-frontal moment actually opens the door to conversation.
One of Episode 8's primary full-frontal instigators is none other than Harry Goldenblatt (Evan Handler). Charlotte (Kristen Davis) and Harry are just about to engage in a moment of marital loving, complete with a shot of Harry's family jewels, when their daughter Lily (Cathy Ang) walks in on them. Naturally, Charlotte panics and shuts the door in her teenaged daughter's face. She comes up with an excuse that she was just checking Harry for cancer.
However, that one incredibly awkward moment actually opened the door for Charlotte to talk to her daughter about sex — except that doesn't go smoothly either. Charlotte was determined to make her household a sex-positive one, but she can't help but fret when she discovers that Lily has been posting somewhat provocative pictures on Instagram. (She's only 16 after all!)
Article continues below advertisement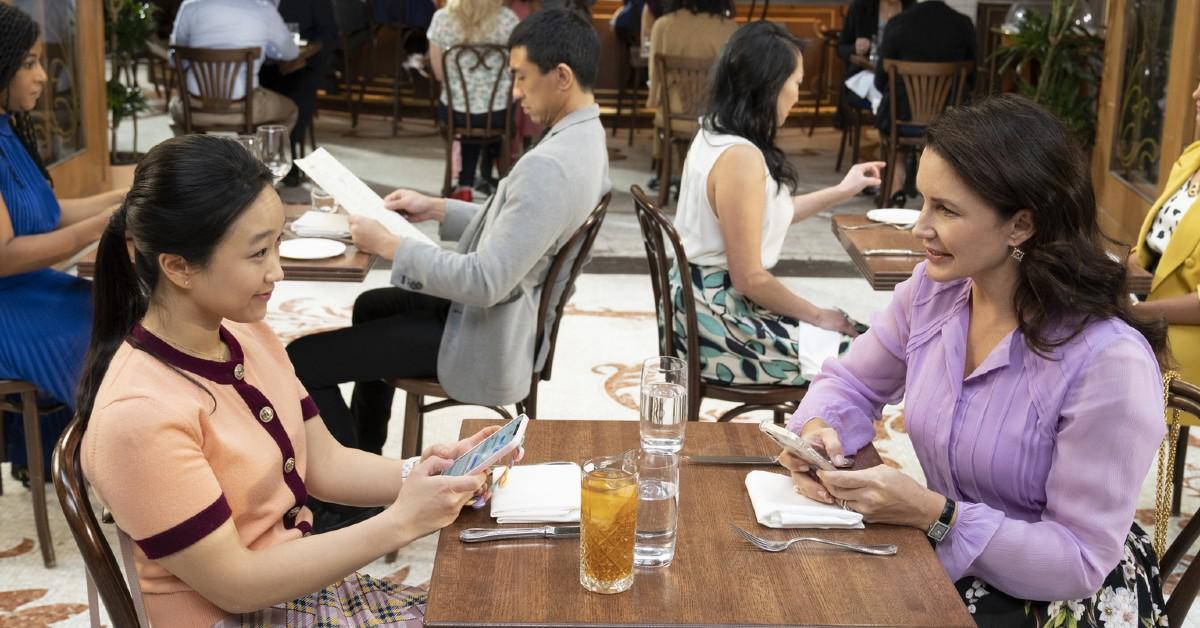 After a fight, Lily and Charlotte make up. When Charlotte asks her if she has any questions about sex, Charlotte naturally feels relieved when Lily asks if she found any cancer on Harry. If Lily truly did buy Charlotte's excuse, then she isn't as sexually active as Charlotte may have initially assumed after discovering the photos.
Article continues below advertisement
So, was it necessary for Harry to put it all out there for this conversation to happen? Not necessarily. However, it definitely goes back to the age-old argument: If women have to be nude onscreen, so should men. Charlotte did strip down a good amount in Sex and the City, so was this a matter of fair play? (Evan Handler's Instagram bio cheekily reads, "Highbrow/lowbrow sometimes nudist television star.")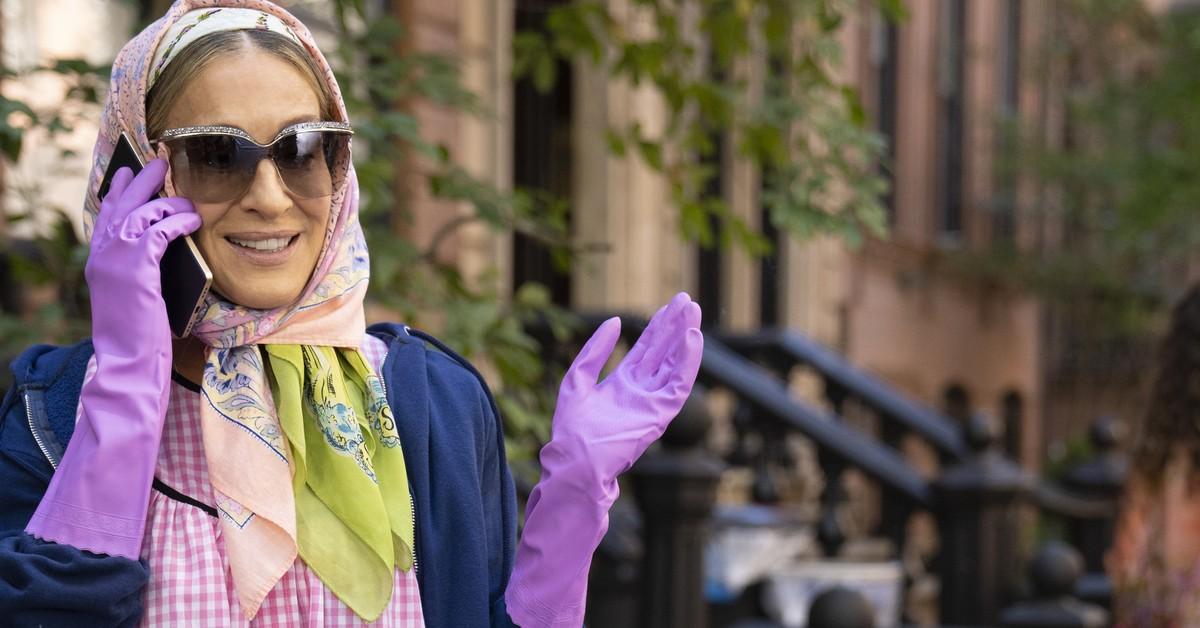 Article continues below advertisement
Meanwhile in Carrie-land...
Carrie (Sarah Jessica Parker) finds herself in the presence of the other full-frontal instigator in Episode 8. Poor Carrie had been feeling like an old lady after all of her encounters with her young, trendy neighbor Lisette (Katerina Tannenbaum). In one scene, Carrie knocks on Lisette's door with a box full of freshly baked brownies. A muscular man (Corey Saucier) opens the door, clad only in a towel. "We don't eat sugar," he tells Carrie.
A moment later, Carrie accidentally drops the box and mystery no-sugar man accidentally drops his towel. And Just Like That... uses this moment to further signify that Carrie has changed. Rather than write something sassy about the moment later on in the episode, Carrie bolts the second she sees no-sugar guy's pride and joy.
If anything, both of these moments felt awkward for the characters and the fans. The one woman who would've elevated the awkwardness into a series of saucy, hilarious comments is sadly away in London.
There are only two episodes left of And Just Like That... You can stream new episodes on HBO Max every Thursday at 3 a.m. EST.