Katerina Tannenbaum Plays Carrie's Cool Neighbor in 'And Just Like That'
Katerina Tannenbaum plays Lisette on 'And Just Like That.' Who is Lisette, and why does she make Carrie feel super old and uncool?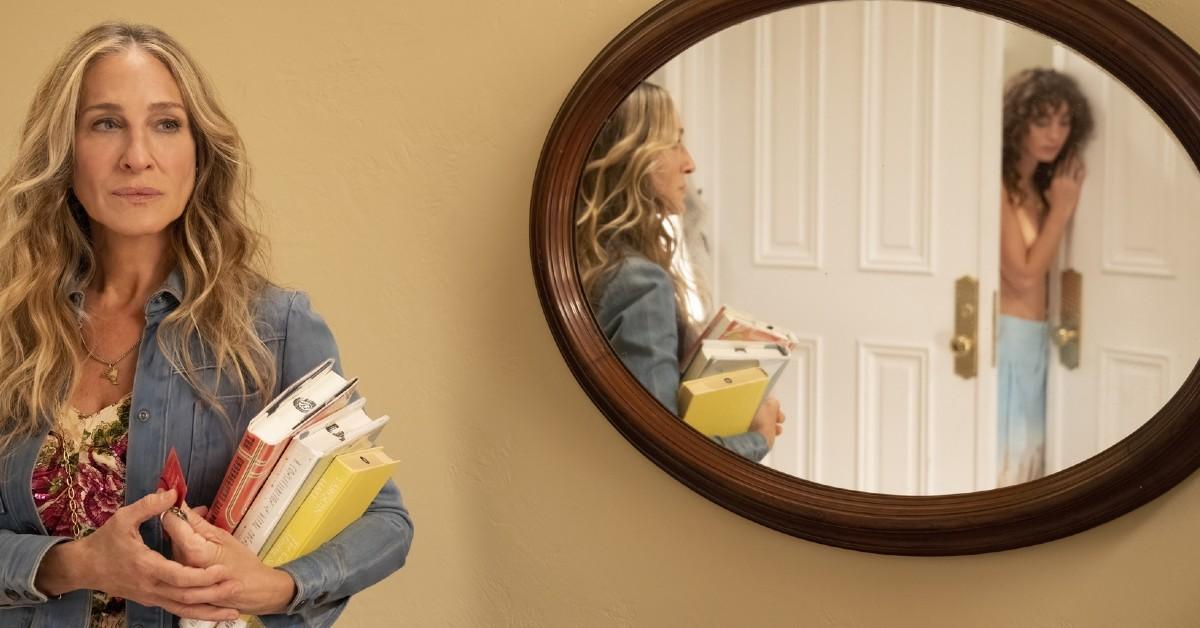 Spoiler alert: The following article contains spoilers for Episode 8 of And Just Like That.
A trendy, beautiful, young 20-something woman with a never-ending string of hot boyfriends finds her way in New York City and ... No, we're actually not talking about Carrie Bradshaw (Sarah Jessica Parker). This time we're talking about Lisette Alee (Katerina Tannenbaum), Carrie's downstairs And Just Like That neighbor. Carrie moved back to her old Sex and the City apartment to escape memories of Mr. Big.
Article continues below advertisement
Carrie might've been able to escape memories of her dead husband, but Lisette's presence straight up makes Carrie feel like an elderly crone. Not only does Lisette have a constant stream of hot guys at her doorstep, but she's also a cool jewelry designer with celebrity clients! Is Lisette actually for real, or is she simply a trope of a woman conjured up by the And Just Like That writers to make Carrie feel like an old lady? Let's learn a bit more about Lisette and the actress who plays her.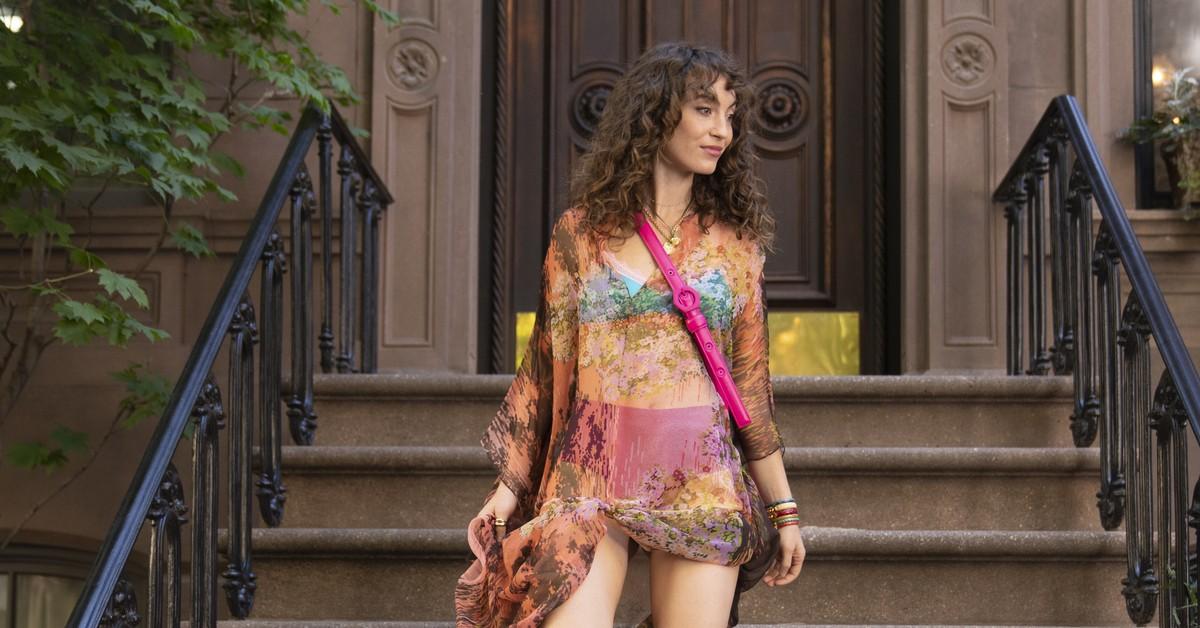 Article continues below advertisement
Lisette does have a chink in her armor.
Initially, Lisette appears to have a knack for catching Carrie in her most un-cool moments. Carrie's smoking her one cigarette complete with a bonnet and smoke-repellent gloves? Of course Lisette sees her in that unflattering get-up. Why can't Lisette see Carrie eating popcorn in her iconic Versace gown that she's only worn twice? That's the cool vibe Carrie wants to embody.
However, Carrie discovers Lisette's life isn't as perfect as it seems. Carrie catches Lisette in an embarrassing situation for once, and instead of thinking, "Oh how the tables have turned!" Carrie realizes that Lisette isn't immune from the ups and downs of dating in New York City.
Article continues below advertisement
She's finally able to bond with Lisette after she witnesses Lisette breaking up with her boyfriend. Lisette acknowledges that Carrie is in fact cool when Carrie acknowledges the unsteadiness of NYC dating.
Article continues below advertisement
Katerina Tannenbaum's Instagram feed gives off Lisette vibes.
Katerina Tannenbaum is the actress behind the trendy Lisette. In real life, Katerina's Instagram is just as cool as the character she plays on screen. Katerina's page is filled with artsy shots of the actress, and posts dedicated to NYC, her "favorite city in the world." Before her role on And Just Like That, Katerina appeared in 10 episodes of the Netflix series AJ and the Queen.
The actress also played the role of Ash in 11 episodes of the HBO series Betty, a show about a group of young women trying to make their way in the male-dominated sport of skateboarding. Katerina has also been on Better Call Saul, the new Gossip Girl series, Entangled, The Bold Type, and more.
Article continues below advertisement
Per Katerina's IMDb page, she is slated to return as Lisette for the final two episodes of And Just Like That. Although we never know for sure until the episodes air! You can catch new episodes of And Just Like That every Thursday on HBO Max at 3 a.m. EST.