Who Does Bridget Moynahan Play in 'And Just Like That'? OG 'Sex and the City' Fans Know Her
The long-awaited 'Sex and the City' reboot, 'And Just Like That', is finally here! Bridget Moynahan had a role in the original series; is she in the reboot?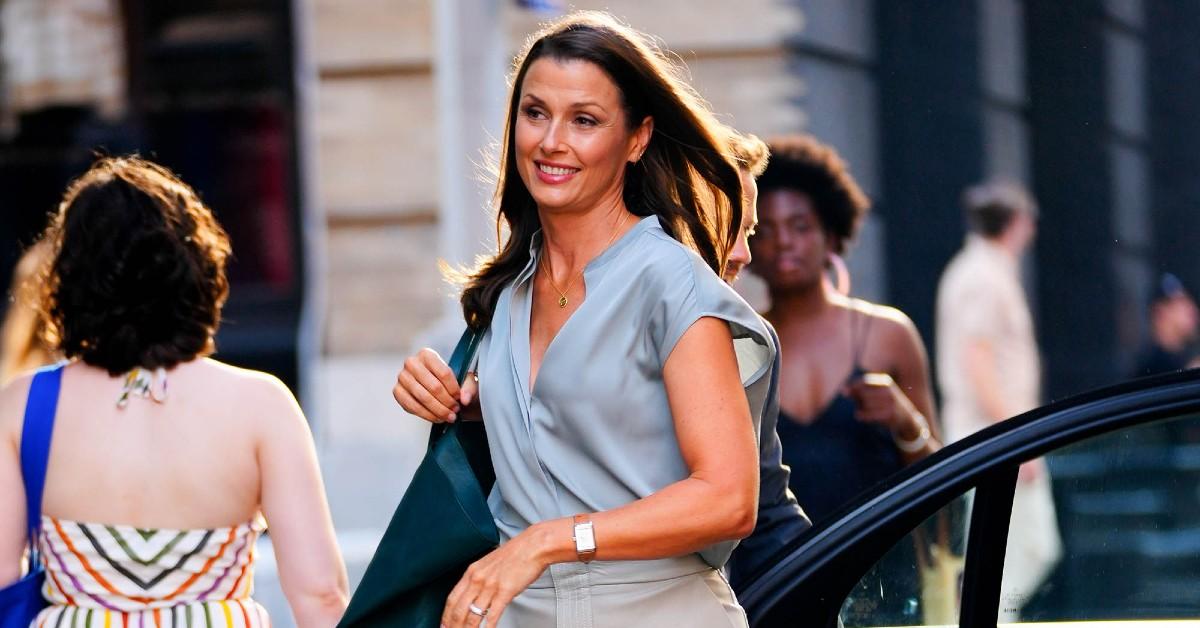 Spoiler alert: This article contains spoilers for the first two episodes of And Just Like That.
Die-hard Sex and the City fans, strap on your Manolo Blahniks (and don't take them off at a "baby welcoming party"), because our time has come! The highly anticipated SATC reboot And Just Like That... premiered on Dec. 9, 2021, on HBO Max. Seriously, it's been forever; we've seen about two dozen New York Fashion Weeks go by since 2010's catastrophic Sex and the City 2.
Article continues below advertisement
Though we're missing our beloved sex-positive bestie Samantha Jones (Kim Cattrall), the reboot showcases many familiar SATC faces.
Sarah Jessica Parker as the controversial-yet-iconic Carrie Bradshaw, Kristin Davis as the prim and proper Charlotte York, and Cynthia Nixon as the overly cynical Miranda Hobbes all return in And Just Like That... Ugh, it's so wonderful to have our girlies back. Among the series regulars, however, are a few other returning characters. Actress Bridget Moynahan, for example, is reprising her SATC role. We couldn't help but wonder: Who did she play?
Article continues below advertisement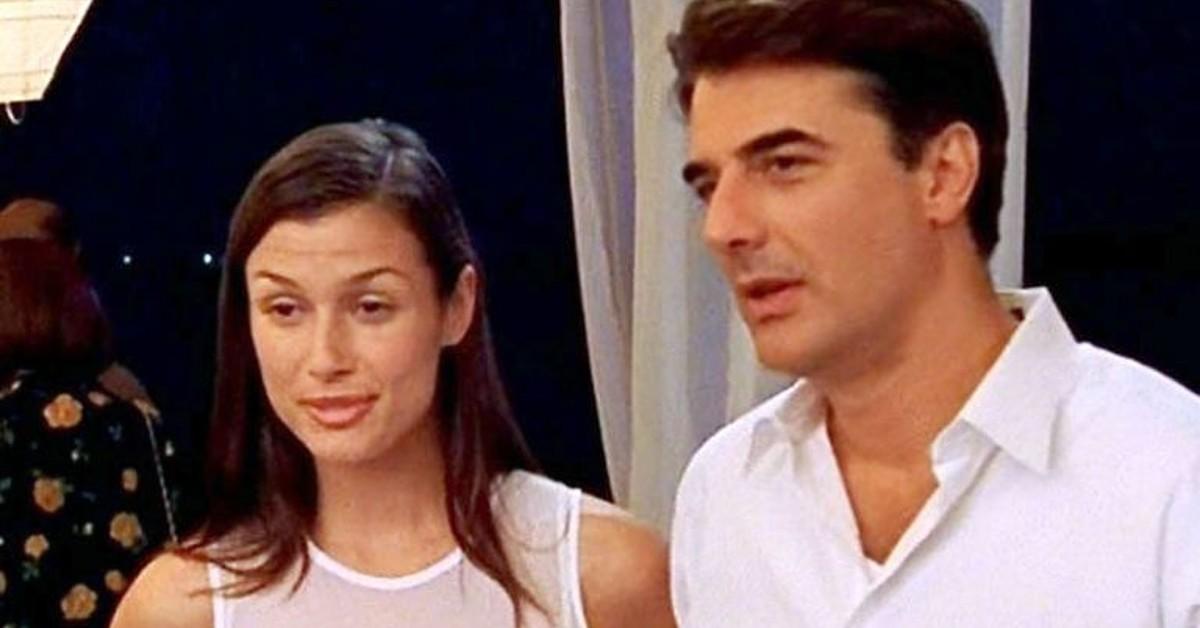 Who did Bridget Moynahan play in HBO's 'Sex and the City'?
In Darren Star's Emmy-winning series Sex and the City, Bridget Moynahan (Blue Bloods) first appears in Season 2 as Mr. Big's (Chris Noth) second wife, Natasha, who's almost always featured wearing white. While we always wanted Big to choose Carrie (even though he's kind of the worst), Natasha is never a villain.
Article continues below advertisement
In fact, cosmopolitan-drinking Carrie and commitment-fearing Big are the villains, as they start having an affair seven or eight months after Big marries Natasha. They start the passionate affair in Season 3's episode "Easy Come, Easy Go." At the time, Carrie is dating furniture maker Aidan Shaw (John Corbett) — aka her best boyfriend by far.
It's all so messy, but the affair isn't super surprising, as both Carrie and Big are often selfish.
Eventually, after coming home from the Hamptons early, Natasha finds Carrie at her and Big's apartment. She's finally able to come to terms with her husband's affair, which she knew in her heart was happening. As Carrie attempts to make a run for it, praying that Natasha didn't see her, Natasha runs after Big's mistress, screaming, "Carrie, I see you! I knew you were having an affair, but not in my house!"
Article continues below advertisement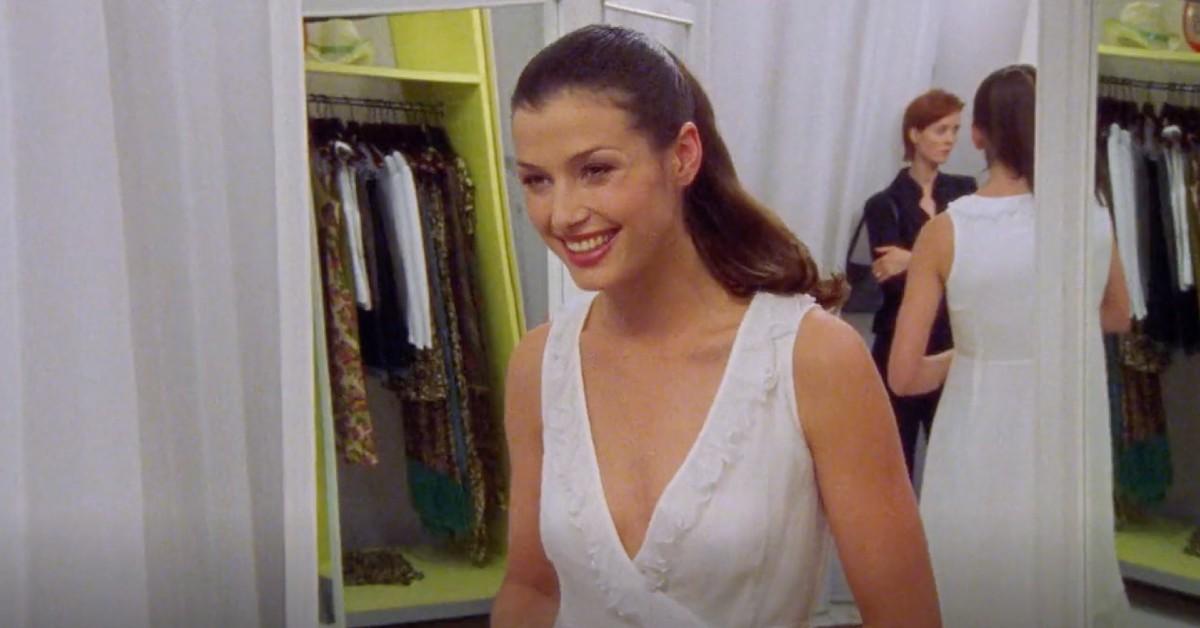 Natasha trips down some stairs, smashing her mouth on the concrete floor and losing a tooth. It's then that she starts hysterically crying, bloody lips and all, as Carrie stops to help her.
Later, in an iconic scene, Carrie feels the need to relieve her conscience and apologize to Natasha. Understandably, Natasha is annoyed, as her solo lunch outing is interrupted by Carrie. In response to her hollow apology, Natasha delivers an incredible comeback.
Article continues below advertisement
"I'm sorry that we ever got married. I'm sorry he cheated on me with you and I'm sorry that I pretended to ignore it for as long as I did," Natasha says. She goes on for a while, eventually quipping, "Finally, I'm sorry that you felt the need to come down here. Now, not only have you ruined my marriage, you've ruined my lunch." What a stunning dialogue.
How will Natasha fit into the 'And Just Like That' plot?
Shockingly, we know Big was killed off in the very first episode of And Just Like That... We know, gasp. SJP kept a poker face in a plethora of interviews about the long-awaited reboot, making us all think we'd see Carrie and Big live their best, drama-free lives in the Big Apple.
Article continues below advertisement
Considering SATC superfans have been waiting years for this, it needed to start with a bang. So if killing off one of SATC's most important characters via a Peloton-induced heart attack (yes, really) is what needed to be done, we're sticking around. Oddly, Natasha wasn't pictured in either of the first two episodes, not even at Big's funeral.
Though we're not quite sure how Natasha's storyline will go, StyleCaster's Bella Gerard pointed out that it may have to do with Big's will. Come on, it would be cruel not to include the poor thing in the will, especially after cheating on her! Until the story progresses, we'll be studying all the fashion featured in the premiere episodes.
The first two episodes of And Just Like That... are now available to stream on HBO Max. New episodes release Thursdays at 3 a.m. EST on HBO Max.