'And Just Like That' Gave Fans an Update on Aidan's Ex-Wife and Kids
Amid the initial excitement of seeing Aidan Shaw back with Carrie Bradshaw, 'AJLT' fans have questions about Aidan's ex-wife, Kathy, and their sons.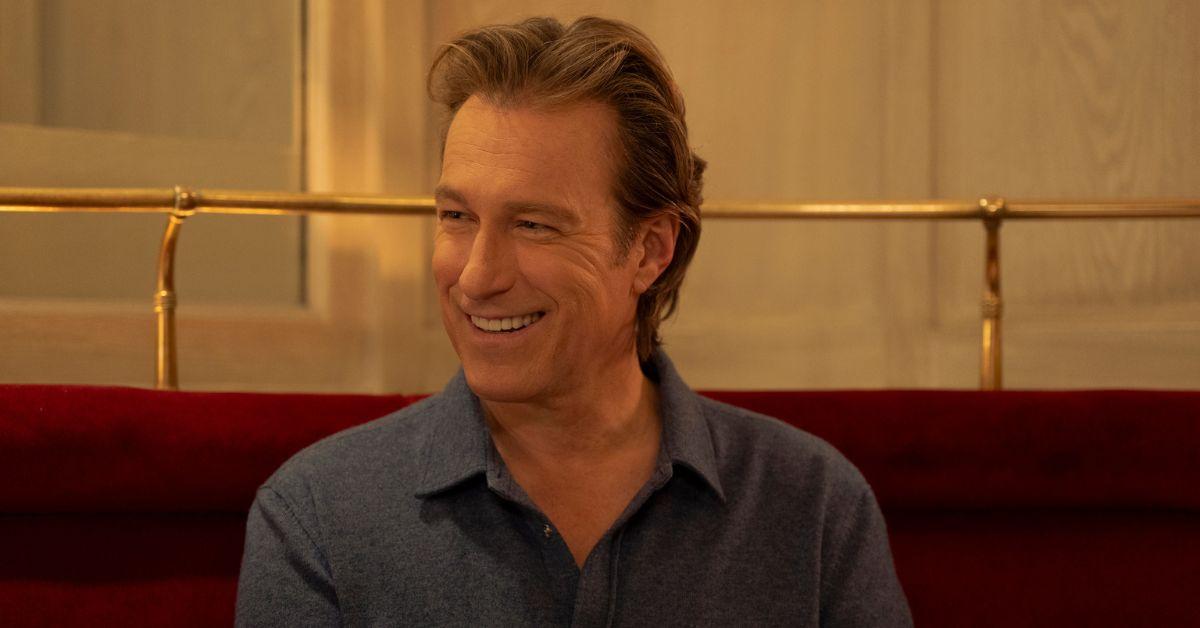 Throughout most of Sex and the City, Carrie Bradshaw (Sarah Jessica Parker) wrestled with the fact that she had two great loves in her life — John "Mr. Big" Preston (Chris Noth) and Aidan Shaw (John Corbett).
During the HBO series, Carrie loved Big, a wealthy, emotionally unavailable bachelor, and Aidan, the quintessential "good guy" who stripped her apartment's floors. At the end of SATC, Carrie chose Big, whom she eventually married. Sadly, their romance was cut short when Big died of a heart attack in the first episode of the SATC reboot, And Just Like That.
Article continues below advertisement
After a year of mourning the "Big" love of her life in AJLT Season 1, Carrie and Aidan, who is very much alive, reconnected in Season 2 on Valentine's Day — because why not?
As they sat across from one another in S2, Ep. 7, "February 14th," Aidan told Carrie it seemed like no time had passed since they'd last seen each other 10 years prior. However, day-one fans of the series know that a lot has changed between these two — including Aidan being a married man with kids.
After their reunion, fans wonder what happened to Aidan's wife, Kathy.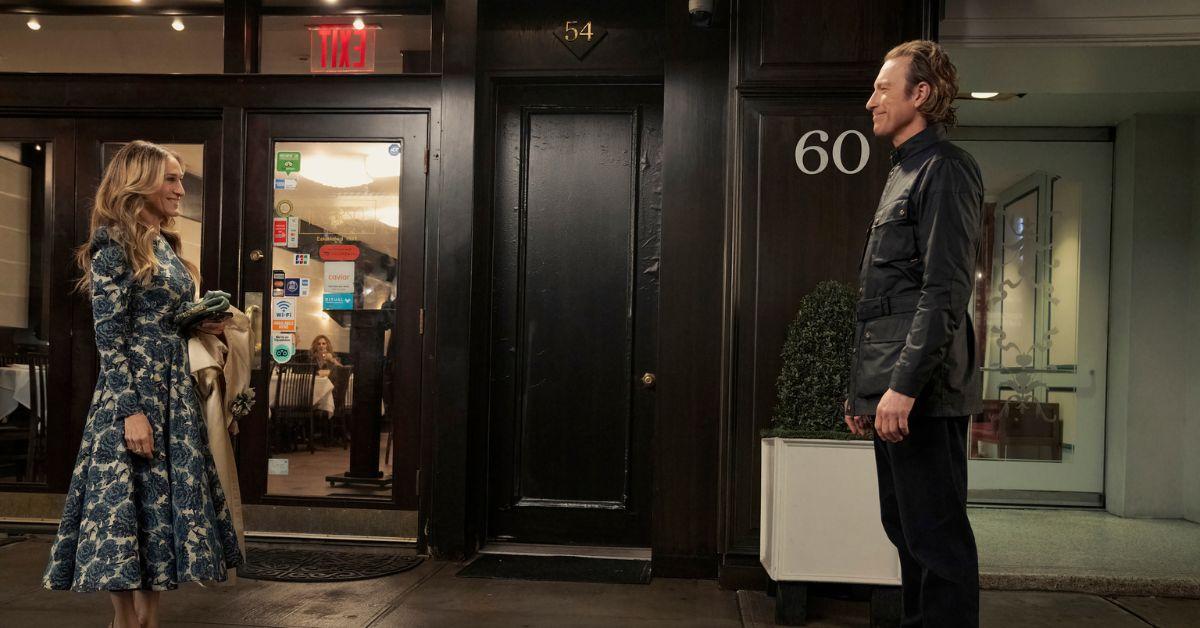 Article continues below advertisement
Aidan confirmed Kathy is now his ex-wife on 'And Just Like That.'
Although they reconnected in SATC Season 4 and almost got married, Carrie and Aidan chose other partners with whom they thought they would spend the rest of their lives. For Carrie, it was Big, and for Aidan, it was a woman named Kathy.
Kathy was initially introduced to SATC fans in Season 6, Ep. 1, "To Market, To Market," though we never saw her face. While carrying their first son, Tate, whom he nicknamed "Tater," Aidan told Carrie he married Kathy, an interior designer.
Article continues below advertisement
Kathy is mentioned again in the second SATC movie when Aidan and Carrie unexpectedly reunite in Abu Dhabi, where they also kiss.
In Sex and the City 2, Carrie felt guilty about kissing Aidan while she was married. While Big and Carrie worked through their problems, fans had a few theories about what happened to Aidan and Kathy.
Article continues below advertisement
Once they reconnected, Aidan also didn't share why he and Kathy split but confirmed he was very much single. During their dinner, he joked that he had "gained 40 lbs" because he doesn't have "someone special." At least, not until now.
Article continues below advertisement
Carrie and Aidan's reunion means she will likely interact with her ex's kids.
In the final scene of S2, Ep. 7 of And Just Like That, Carrie and Aidan FINALLY find themselves, as Carrie put it, "on the same page." Although Aidan doesn't feel comfortable going into Carrie's apartment yet, because it was the same place they ended their engagement 20 years prior, he vowed to get a hotel close to Carrie so they could see each other more.
Article continues below advertisement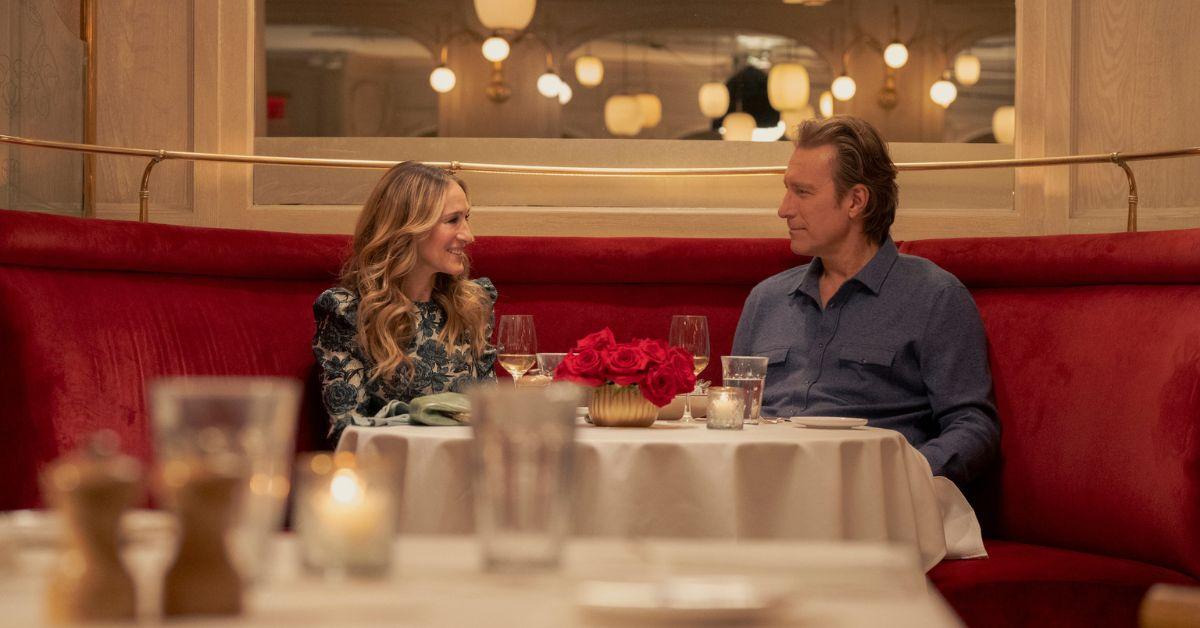 With Aidan and Carrie finally getting their second (really, fourth at this point) at love, the two lovebirds must meet one another where they are now. For Aidan, that includes his sons Homer, Wyatt, and Tate.
Our calculations show Homer, Wyatt, and Tate are in their early twenties and late teens. Still, as Carrie previously showed us in the SATC episode "A Woman's Right to Shoes," kids and the fashionista don't mix, so it will be interesting to see how the dynamic unfolds.
Catch new episodes of And Just Like That streaming Thursdays on Max.