'NHL 23' Will Feature Women Hockey Players for the First Time in 30 Years
'NHL 23' will have a variety of new features, including Last Chance Puck Movements and women players for the first time in the game's history.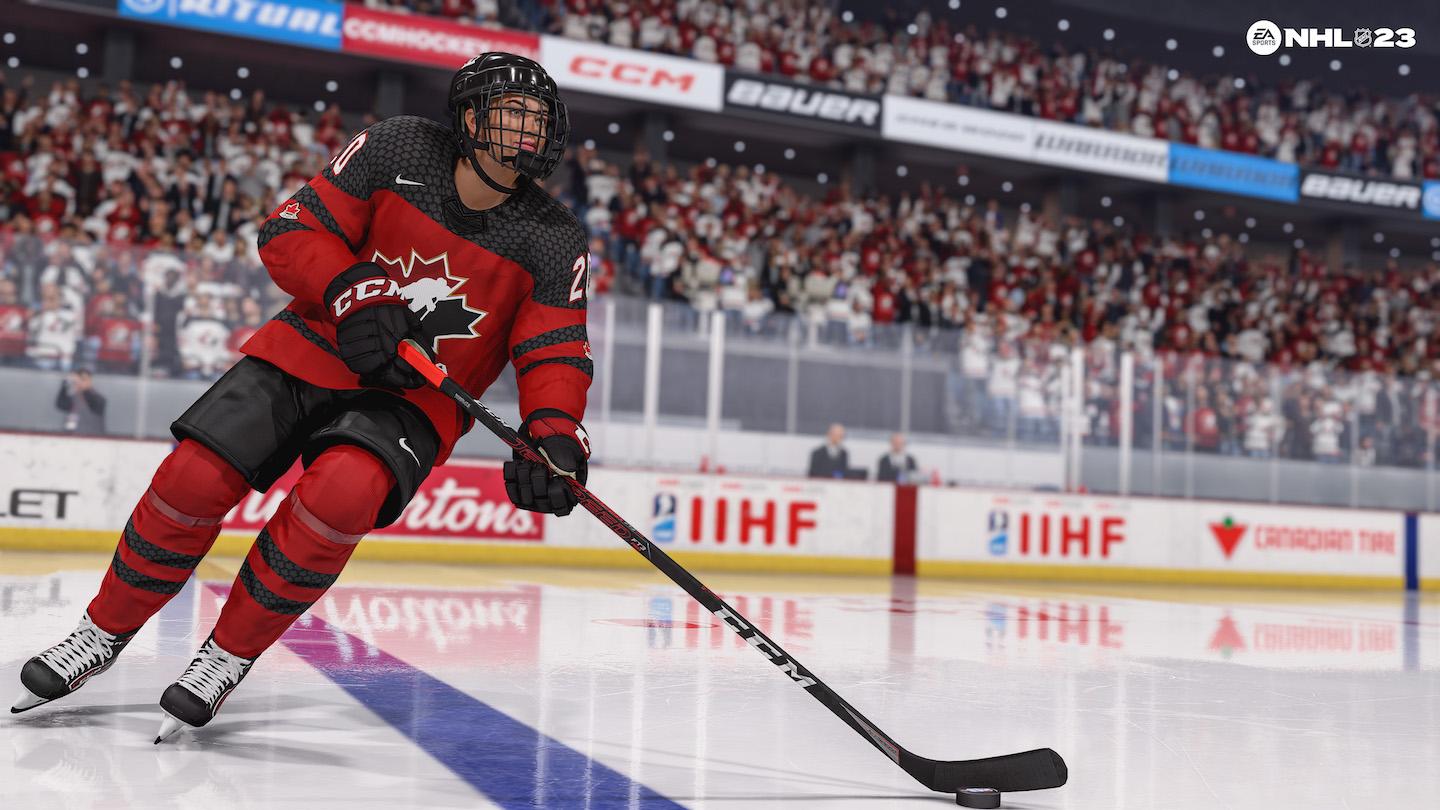 While there may still be some time before hockey season officially starts, fans can soon get on the ice virtually with the upcoming release of NHL 23, the next game in the popular hockey video game franchise from EA Sports.
The game, which has a release date of Oct. 14, will have a slew of new features aimed to bring a more realistic and immersive experience to the franchise. Here's what we know about the title so far.
Article continues below advertisement
Women will be featured for the first time in 'NHL 23.'
Though the hockey gaming franchise has been around for more than 30 years, this will be the first time the sports game will feature women players. Players from the International Ice Hockey Federation (IIHF) Women's National Team will be available for players to choose from in the Hockey Ultimate Team, the part of the game focused on card collecting.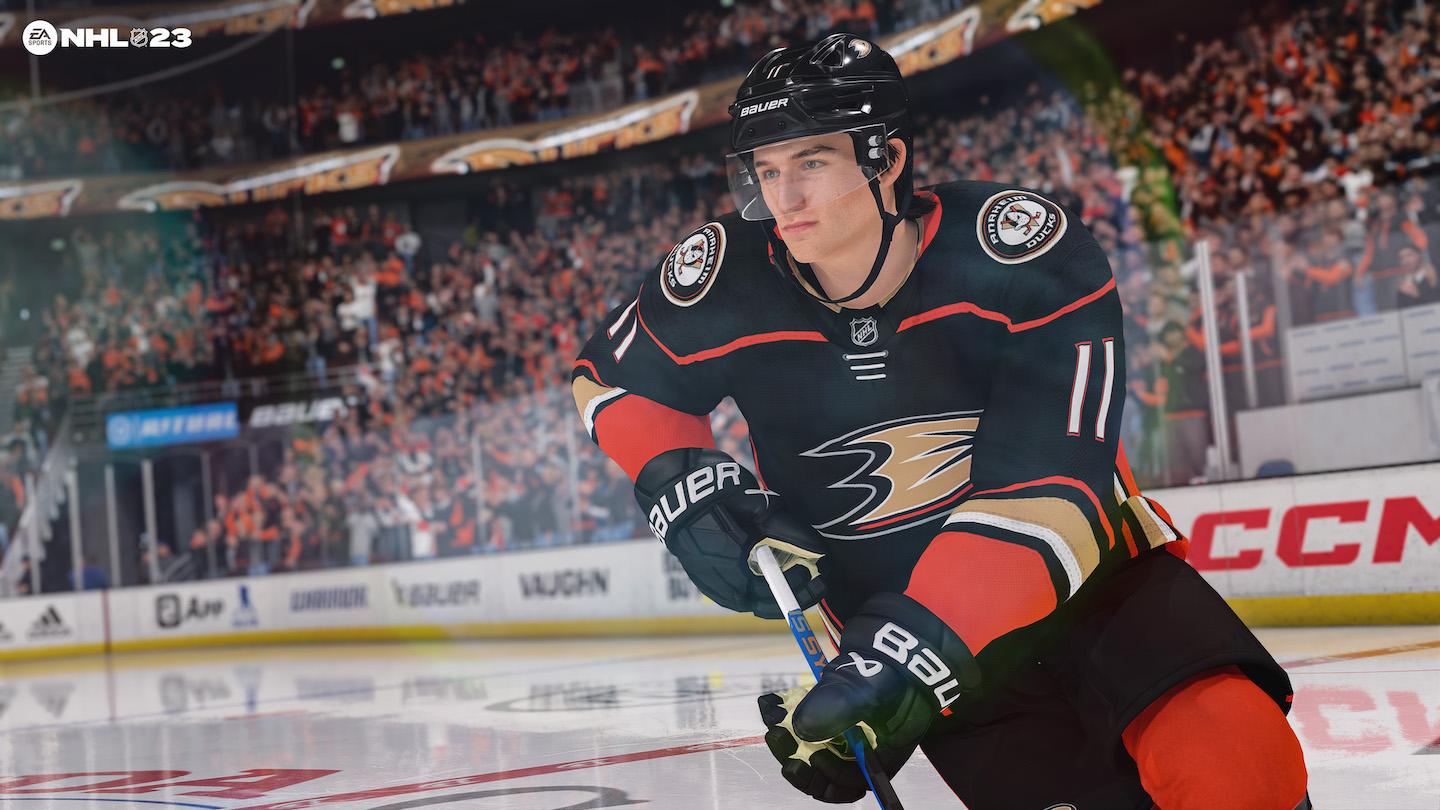 Article continues below advertisement
The female players will be available to get in various card packs, and their stats will be comparable to the men's — meaning a "94 rating will be a 94 rating no matter what," according to EA.
To further celebrate the franchise's first addition of women to the video game, NHL 23 will feature both Trevor Zegras and Sarah Nurse on the cover.
"It is such a tremendous honor to be the first woman on the cover of the EA SPORTS NHL franchise," Canada hockey player Sarah Nurse said of the honor, per IGN. "Hockey is really for everybody and I'm excited that NHL 23 is celebrating the diversity and inclusivity of the sport. I hope that the increased representation of women in such a prominent game will inspire young girls everywhere to know that there is a place for them in hockey."
Article continues below advertisement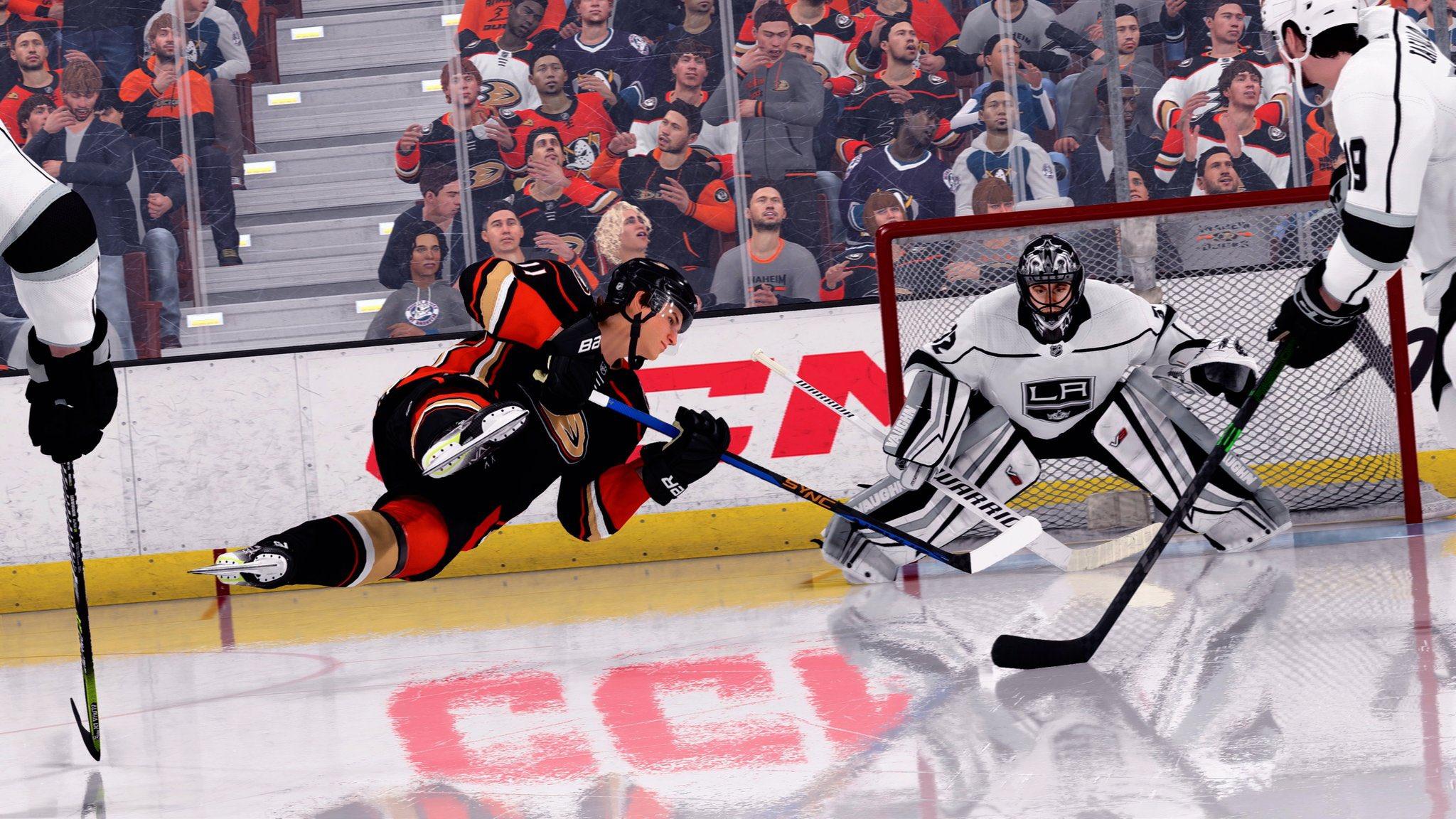 Will 'NHL 23' have cross-platform support?
NHL 23 will mark the video game franchise's second year on current-generation consoles like the PlayStation 5 and the Xbox Series X/S. Thankfully, this time around, players will be able to play with their friends across platforms thanks to the upcoming title's cross-platform support. You will not be able to play with players across console generations, though.
Article continues below advertisement
What other new features will be in 'NHL 23'?
Female players aren't the only new addition coming to NHL 23. For years, players have bemoaned the franchise's infamous "stun lock," which is when players briefly find themselves unable to control their character in precarious (and vital) moments of gameplay.
In an effort to rectify this long-standing problem, NHL 23 will introduce the Last Chance Puck Movement, providing players with hundreds of possible ways to take control of the puck and score a goal like Trevor's famous flip pass.
Article continues below advertisement
"We're giving actually a few frames back in responsiveness and control for the player to decide on, 'OK, I'm bumped now. I still have possession of the puck; what do I want to do?'" lead producer Clement Kwong told Polygon. "So I think in that extra... call it extra second, it changes the way the game flows and plays completely."
The upcoming game will also feature the ability to create customizable leagues with as many as 48 teams, as well as a more reactive audience to further immerse you in your matches.
NHL 23 will release for PS4, PS5, Xbox One, and Xbox Series X on Oct. 14.