Fighting Is Allowed Between Players in Hockey — Here's Why
Why do players fight in hockey? It's one of the only sports where this is allowed, but it does have regulations within the NHL's official rule book.
Sports are full of suspense. Two teams battle it out to see who will end up on top; however, this that doesn't mean that physical fighting is allowed. In fact, most players in many sports would face serious consequences if they didn't let their athletic abilities do the talking. But in hockey, fighting is sometimes considered a part of the gameplay. But why do hockey players fight, and why is it allowed? Here's what we know.
Article continues below advertisement
Why do hockey players fight?
According to Business Insider, fighting in hockey has been a part of the sport for 100 years. It began in 1922 when Rule 56 was added to the official rule book of the National Hockey League. At the time, fights were called "Fisticuffs."
Now, there's a whole section of the NHL dedicated to fighting. Called Rule 46, it states that a fight or "Altercation" takes place when one player attempts to punch another repeatedly or when two players can't be separated by the Linesmen.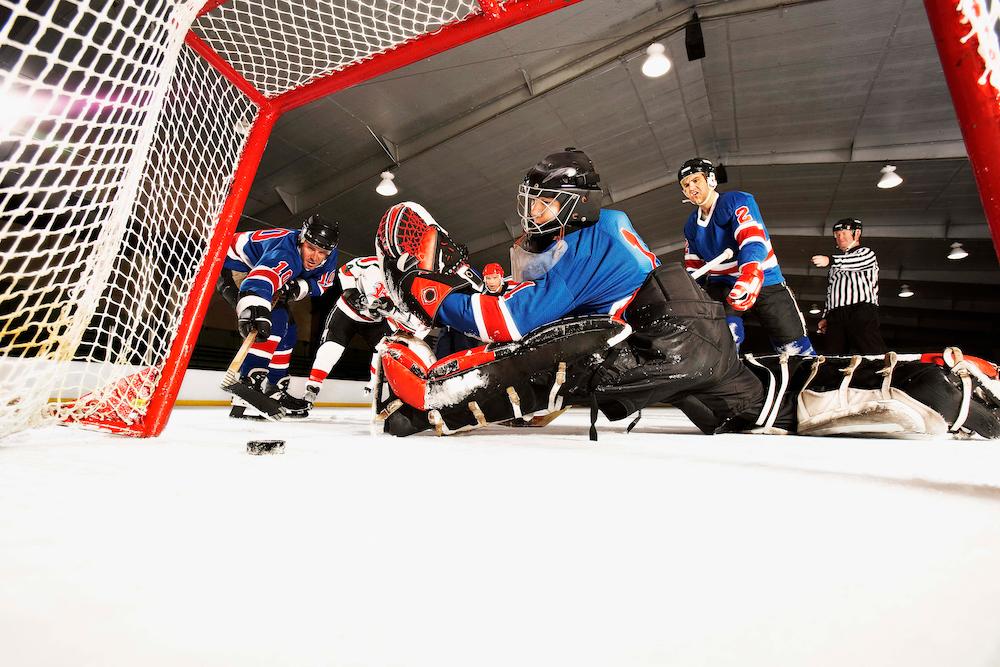 Article continues below advertisement
In an interview with Business Insider, NHL Commissioner Gary Bettman said that fighting was a "thermostat" in hockey that could help prevent things from getting even more heated on the ice. Ross Bernstein, an author who writes books about various sports, told the publication that fighting allows hockey to be self-governing. Plus, it doesn't hurt that a fight brings some drama to the ice that makes fans want to watch.
Because fighting is officially a part of hockey, the official rule book has a number of regulations around it. There are stipulations around where and when players fight, how many fights take place in a certain time frame, wearing a helmet during a fight, and more. Luckily, linesmen are tasked with breaking things up when the fights get too intense.
Article continues below advertisement
What are some of the rules around fighting in hockey?
Aside from the rules that govern what is considered a fight in hockey, there are others that are meant to keep players safe while they deal with their differences. Wearing helmets is mandatory, for example. And players are only allowed to fight on the ice or "playing surface" during a game. Anything else will have the players involved facing some kind of penalty.
Article continues below advertisement
Aside from penalties, players who are fighting in a way that goes against the rules can face fines and suspensions. According to Rule 46.19, teams whose players fight outside of a game are fined $25,000. If someone starts a fight that breaks the rules three times, they will be suspended from the next two regular season games.
Because fighting is so common in hockey, commentators also talk about the fights as they take place, and many fans keep track of fighting stats. According to Hockey Fights, Tanner Jeannot of the Nashville Predators has gotten into the most fights of the 2021-2022 Regular Season.
Article continues below advertisement
So far, Tanner has gotten into 14 fights with equal amounts of them taking part at home and away games. James van Riemsdyk of the Philadelphia Flyers, on the other hand, has only gotten into one fight so far at an away game.