Nicki Minaj's Fans Went After Usher for His Viral Comments About Nicki
The beef between Usher and Nicki Minaj is still fairly fresh, but fans of both artists have already taken sides in the ongoing feud.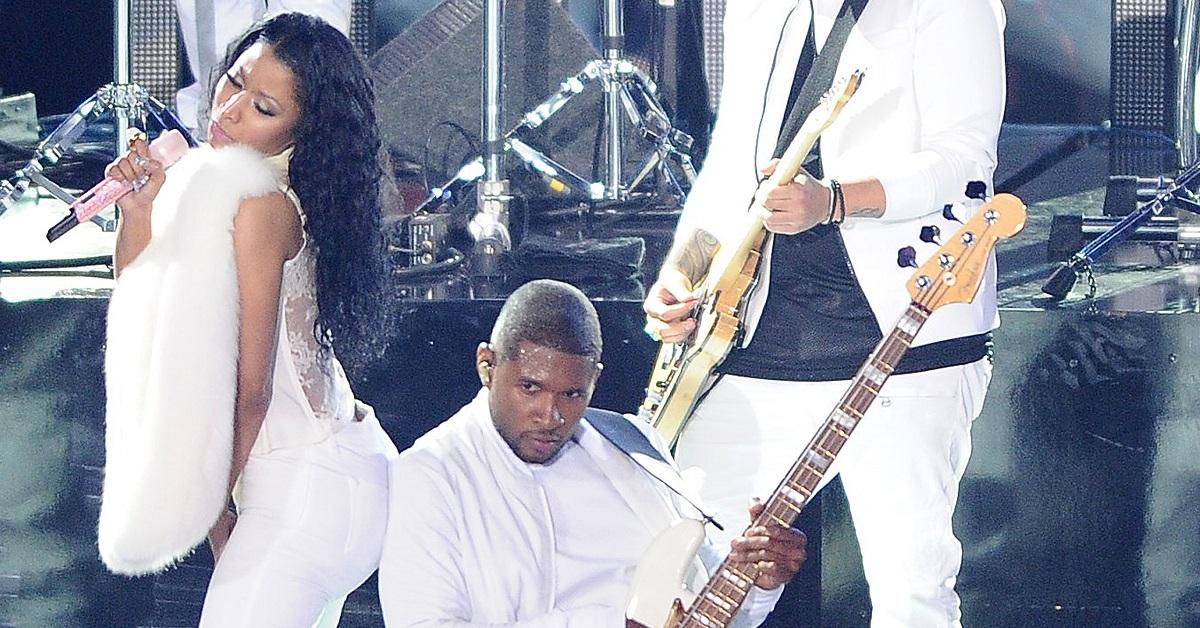 Both Nicki Minaj and Usher are musicians with more than a decade of experience at the top of the industry. They've even collaborated in the past, but that doesn't mean things were going to be rosy between them forever. Now, a minor feud has erupted after Usher made a comment about Nicki that sent many of her fans off.
Article continues below advertisement
What did Usher say about Nicki Minaj?
In an Instagram Live session with Swizz Beatz, the two were tossing around potential matchups, and Swizz brought up the idea of a battle between Nicki and Lil' Kim. After that, Usher suggested that Nicki was actually "a product of" Lil' Kim, in that Nicki's sound was likely influenced by what Kim had done before her. Although it may not seem controversial, that idea sent many Nicki fans into a spiral.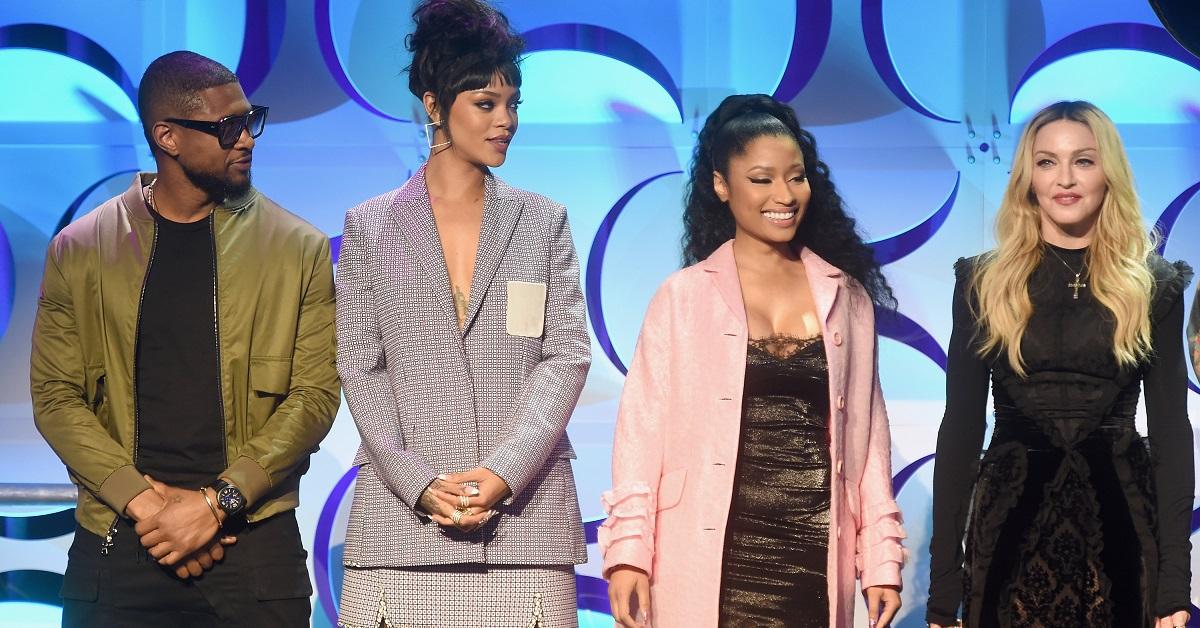 Article continues below advertisement
Nicki and Lil' Kim had beef for years.
Before the feud with Usher, Nicki and Lil' Kim were in a years-long war of words because they were frequently compared to one another. That feud resolved in 2018, but Usher's decision to reference Lil' Kim as an influence for Nicki may have reopened old wounds for fans who think the comparison is unfair to Nicki. Of course, there are others who think Usher's point is absolutely valid.
Fans have weighed in on both sides of the feud.
Many of Nicki's fans were quick to come to the rapper's defense, saying that the comparison missed the mark and that Usher should be careful what he says given how he's relied on Nicki's features in the past. "Why y'all bringing up Lil' Kim, leave her 9 stans alone. the real gag is that nicki would eat up usher on a hits battle," one user wrote.
Article continues below advertisement
"Usher wanna claim Nicki is a product of Kim...but who was he paying for features again? That's wtf I thought," another said. "Usher paid 250k TWICE for a nicki feature just to get on here and say Nicki is product of Kim......he just had to ruin the excitement!," another commented. Although most of the comments were from Nicki fans, there were also some who thought Usher's comment was totally fair.
Article continues below advertisement
"They mad at Usher for saying NM is a product of Lil Kim. Lil Kim's influence can be found all over female rap. KIM took heat for sexually explicit lyrics, music videos & all just so yall favs could be comfortable doing it YEARS LATER. Denying it on Stan Twitter wont change that," one user wrote. While social media might disagree about who's right, the idea of a battle between Nicki and Kim is pretty hard to deny.
Neither Usher or Nicki has responded to the controversy.
Thus far, the feud between Usher and Nicki has taken place largely through their fans. Hopefully, Usher's comments don't cause any sort of long-standing falling out between the two artists. Although he hasn't clarified what he meant, Usher likely didn't mean any offense to Nicki, and was simply suggesting that all artists are influenced by the people who came before them.