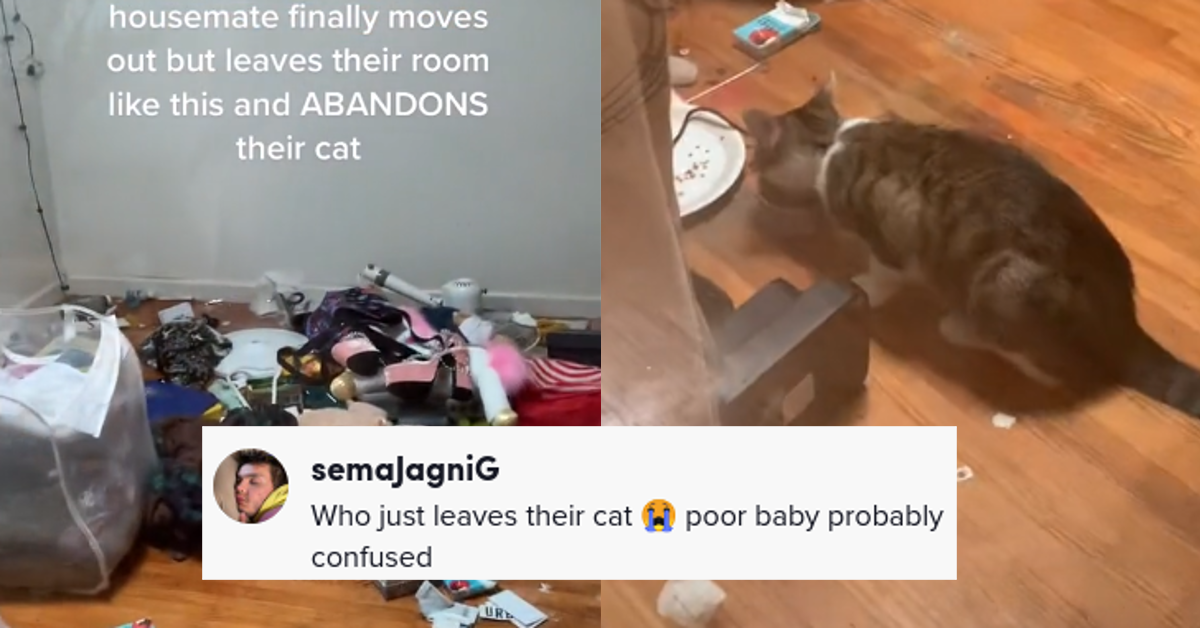 TikToker's Post About "Nightmare" Roommate Who Abandoned Their Cat Goes Viral
You could have the most ideal living situation in the world, but if you're sharing that space with someone who is inconsiderate and downright awful, no amount of amenities, hardwood floors, central air conditioning, or natural lighting and great acoustics will make up for it.
Having terrible housemates is an absolute plague and can make coming home after a long day of work or running errands all the more stressful.
Article continues below advertisement
And while a lot has been written about awful tenants who use whatever legal means in their power to screw landlords over, there's something extra infuriating about having to live in the same place as someone who is a chaotic mess, especially when they're sharing in the financial responsibility of covering rent or a mortgage.
Unfortunately, this seems to be a common experience lots of folks can relate to because TikTok user @capybaraluv01's post about a "nightmare" roommate has struck a chord with folks on the popular video-sharing platform.
Article continues below advertisement
In the video we learn that the former roommate left behind a ton of their belongings, creating a massive mess. What's more, is that they left their cat behind as well.
Article continues below advertisement

An overlay of text reads: "when ur nightmare of a housemate finally moves out but leaves the room like this and ABANDONS their cat."
On the floor of the room, there's a smorgasbord of trash: soiled clothing, packs of cigarettes, shoes, and an open can of cat food with a feline eating from it.
Article continues below advertisement

While there were many commenters who wondered about whether or not the TikToker's security deposit would be affected in any way shape or form and if there was other damage not shown on camera, an overwhelming number of people were concerned about the fate of the cat.
Article continues below advertisement

Many urged the TikToker to take the animal in, while others suggested that if they were to give the kitty up for adoption that they opt to send them to a no-kill shelter.
Article continues below advertisement

@capybaraluv01 alleviated everyone's fears, however, and wrote in the comments section that the kitty was taken in by their other roommate and that the pet was in "way better hands now."
Article continues below advertisement

There were some other commenters who offered silver linings solutions for OP, suggesting that they clean up the clothes their former roommate left behind and sell them to make a few bucks. Plus, let's not forget the fact that they now have a free cat, who is probably happier to have owners who are more likely to better care for them.
Article continues below advertisement

Different states have different laws when it comes to pet abandonment. In New Jersey, for example, if someone leaves a domesticated animal alone, they can be subjected to a maximum $1,000 penalty fine. Depending on the state that OP lives in, they could report the ex-housemate to authorities and they would then have to fork over some cash as a result of leaving the animal behind.