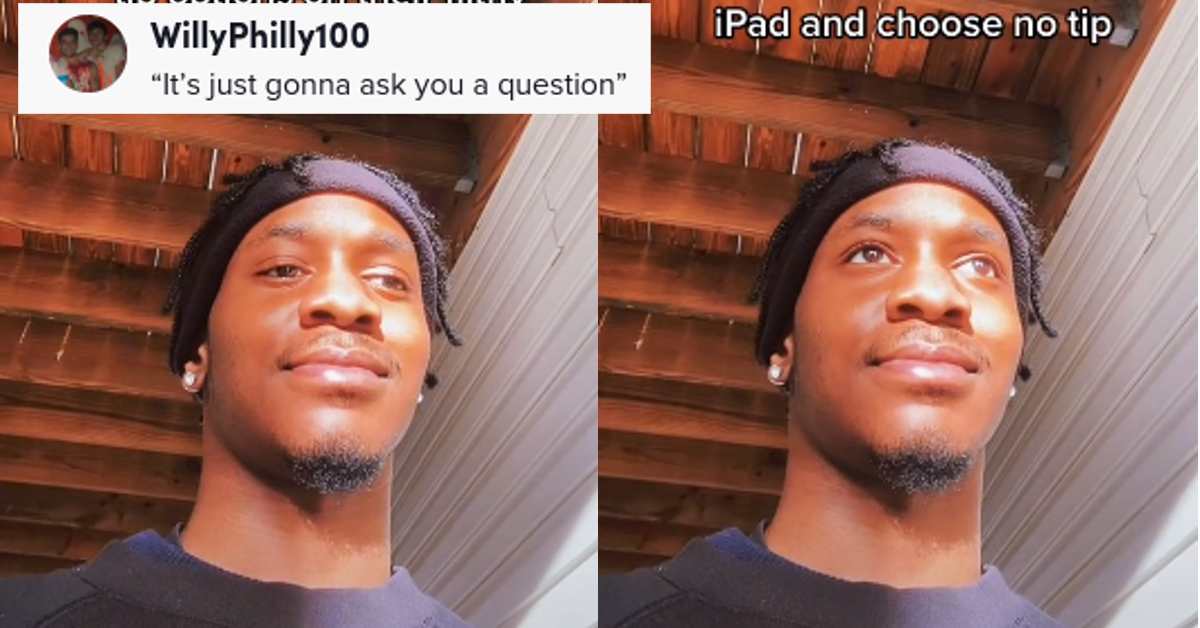 TikToker Slams "Inflated" Coffee Shop Tip Options Sparking Debate on Tipping
Many people realize that working in the foodservice industry can often be a thankless job. From irate customers who want whatever they ordered immediately, to low pay and in many instances, relying on gratuities to make ends meet, coupled with the fact that you're on your feet all day and working with goods that spoil if they aren't cared for properly, things can get messy, hectic, and unfulfilling.
Article continues below advertisement
Especially when you feel as if the pay isn't commensurate with the work that you're putting into a specific location day in, day out. Generally speaking when it comes to tips, however, there are certainly situations in which you don't feel like tipping is necessary, or at least the amounts vary greatly.
For example, when you're in a sit down eating establishment and your waiter/waitress is bringing you your food and drink, taking your orders, you're expected to leave them a fairly high-percentage tip, about 20% of your bill, give or take a few points in either direction.
If you're picking up a coffee and a croissant from your local cafe, tossing some change or a dollar bill into the tip jar is considered acceptable.
But new POS systems have introduced percentage-based tips for coffee orders as well.
Article continues below advertisement
Something that TikToker @onswin apparently has a problem with and stirred a viral controversy on the popular video-sharing platform after stating that the tip options he's presented with on the screen of these newer transaction systems are "inflated."
Article continues below advertisement

In a now-viral clip, the TikTok user uploaded a recording of himself acting like a Barista staring blankly at him when they discover they've been given no tip.
He writes in a text overlay: "The barista looking into my soul as I look at 3 inflated tip options on their filthy iPad and choose no tip."
Article continues below advertisement

Many commenters sided with @onswin's stance against tipping gratuitously at coffee shops, writing that they couldn't believe 15%-25% tips were offered for people who put a bagel in a bag.
Article continues below advertisement

Others stated that they save high percentage tips primarily for restaurant servers and delivery drivers, and that they don't feel right going to a store themselves, waiting in line, and placing an order themselves and giving employees a tip for that.
Article continues below advertisement

However, there were other folks who speculated that many folks who were critical of tips have never worked a job where they relied on gratuities for fiscal survival.
Article continues below advertisement

And then there were rejoinders to folks who shamed customers for not tipping employees, with many stating that the blame ultimately falls on the shoulders of companies who are charging huge mark-ups for their products but not necessarily passing those benefits to their workers.
Article continues below advertisement

What do you think? Are some of the tip options on the touch-screen POS self-service stations a bit on the overblown side? Do you generally tip coffee shop employees and fast-food employees? Or is that something you reserve for dine-in experiences and whenever you're getting food delivered to your door?