What We Know About Nik Wallenda's Safety Precautions During ABC's 'Volcano Live!'
Is Nik Wallenda wearing a safety harness during ABC's 'Volcano Live! With Nik Wallenda'? What we know about the acrobat's safety precautions.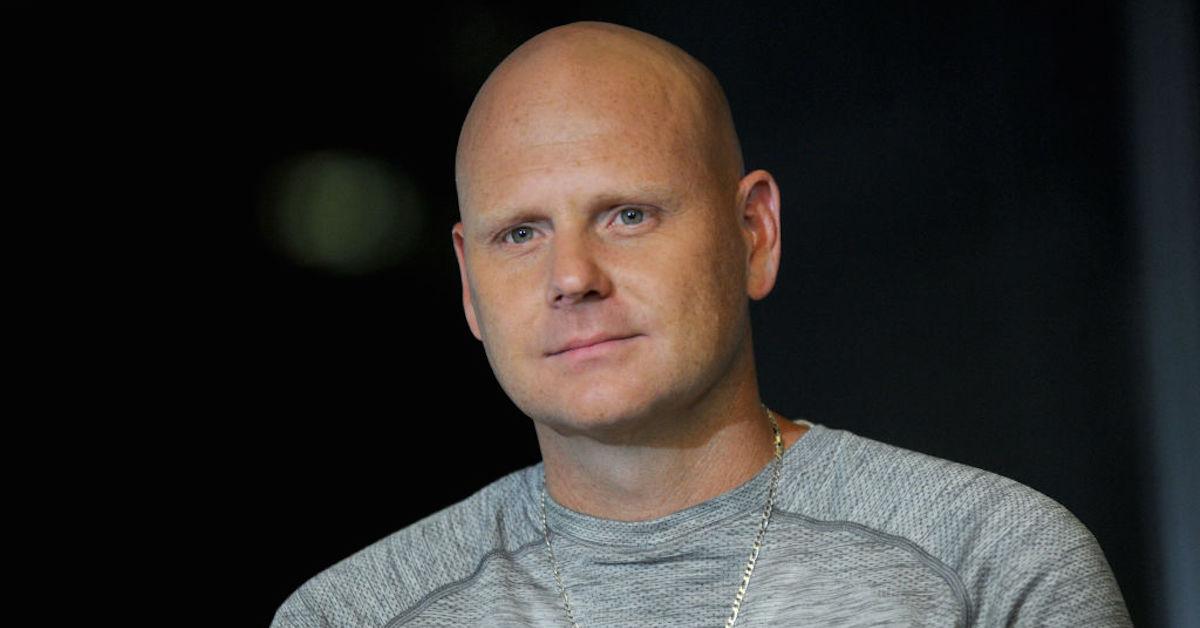 Amidst seemingly relentless emotionally taxing news updates (re: coronavirus, elections, and natural disasters), ABC is airing a different kind of anxiety-inducing special, called Volcano Live! With Nik Wallenda, on March 4, 2020. The professional acrobat will be walking over an active Nicaraguan volcano via a steel tightrope, and it's safe to say that viewers all over the world are extremely worried for him.
Article continues below advertisement
With this outrageous stunt, viewers (understandably) have many questions. Is Nik Wallenda wearing a safety harness, goggles, or a mask during his harrowing two-hour journey over the volcano? How is his wife feeling about all of this? Here is everything we know regarding the daredevil's safety precautions, and his family's views on this life-threatening stunt.
Article continues below advertisement
Here's what we know regarding Nik Wallenda's safety precautions.
If someone you knew was planning to teeter atop a steel cable above Masaya Volcano National Park's active lake of fire, you would probably hope that they were taking proper safety precautions... and it seems like Nik has it all covered. With potentially harmful gasses in the air, according to USAToday, Nik trained with a filter mask and an oxygen mask. And although it added 13 extra pounds to his shoulders, he may have to wear one or both, depending on what types of gases are circulating.
Additionally, to Nik's dismay, he's required to wear a safety harness. Although he apparently grew up walking on wires sans a safety harness, Nik said the network was requiring it.
"That's for ABC. It is what it is. It'll be the same as Times Square," he said, referring to when ABC required him and his sister, Lijana, to wear harnesses while wire-walking 25 stories over Manhattan's busiest neighborhood. He also had to do so when he wire-walked over Niagara Falls back in 2012.
Article continues below advertisement
It appears that Nik's wife will be involved with the stunt, too.
Article continues below advertisement
The couple, who have been together for 21 years, have performed together on numerous occasions, but how she's involved in the process is currently unknown. "You'll just have to tune in and watch," Nik says, adding that Erendira had requested to be involved, and they're going to do their own things. So this will certainly be an exciting (and totally unrelatable) next step in their relationship.
Nik's death-defying volcano walk is — without a doubt — going to be one of the most terrifying stunts we've ever seen, but we can't wait for him and Erendira to totally nail it.
Catch ABC's 'Volcano Live! With Nik Wallenda' on ABC on Wednesday, March 4 at 8 p.m. EST.