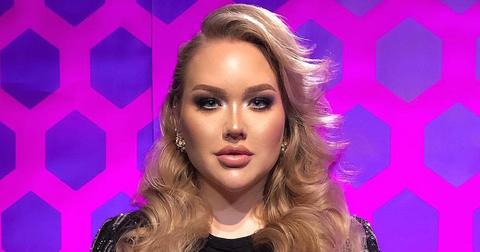 Jeffree Star Spilled the Tea on NikkieTutorials' Drama-Filled Collab With Too Faced
By Shannon Raphael
Jeffree Star's new YouTube series, The Beautiful World of Jeffree Star has only debuted two out of nine episodes so far, but he's already dropping huge gossip bombshells. In 2016, YouTube beauty guru NikkieTutorials dropped an eyeshadow palette with Too Faced, and fans were less than pleased with the palette's quality. People left one-star reviews on the palette, and many ended up returning it for a refund.
NikkieTutorials stayed silent on the mixed reviews palette, but Jeffree Star didn't. After hinting at contract drama on Snapchat in 2017, the YouTuber further opened up about what really happened between Nikkietutorials and Too Faced on his series.
What's the NikkieTutorials and Too Faced drama? Read on to find out what Jeffree said, and how NikkieTutorials finally defended herself and the palette on social media.
What's the NikkieTutorials and Too Faced drama?
NikkieTutorials was excited about the launch of her collaboration with Too Faced, as the brand is beloved by makeup fans and experts. Her Power of Makeup palette was the item she was most thrilled about releasing. She did a video on her channel where she swatched the palette and gave her viewers an inside look at the palette before its release.
When other YouTubers began reviewing NikkieTutorials' Too Faced collab, it was clear that the palette Nikkie herself swatched was of a different quality than the ones that people were able to buy. She was so criticized on her channel that she ended up disabling comments on the video.
Jeffree Star soon began to hint at drama between NikkieTutorials and Too Faced on his Snapchat in 2017.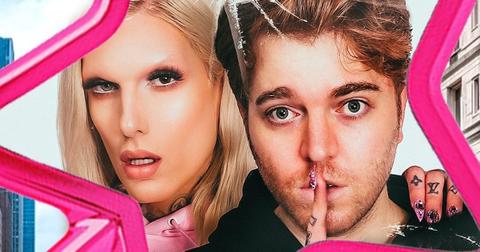 "If I could tell you the contract that NikkieTutorials signed for her Too Faced palette and what they did to her, you guys would f-----g scream. But, if she wants to talk about that one day, I will let her," he said. "They probably had her sign so many contracts and agreements that she's not ever allowed to speak of it. But I'll tell you this, Too Faced, keep shading brands and running your f-----g mouth and the truth will come out. But for now, I'll let you sleep."
Jeffree didn't elaborate on the contract claims at the time, but on The Beautiful World of Jeffree Star, he finally explained the way that NikkieTutorials was paid out for her palette. It's important to note that Jeffree also has issues with Too Faced as a brand because, he claims, owner Jerrod Blandino has shaded brands like Tarte on Instagram before.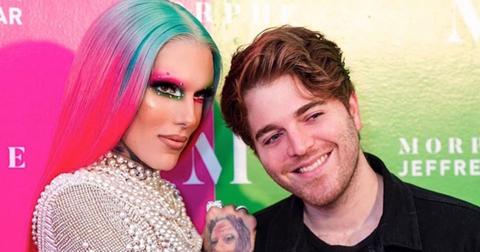 "I've seen YouTubers and other influencers take dirt because they didn't know..." he began. "Here's an example, and this is on record, so this isn't me spilling the tea or anything. NikkieTutorials did a collab with Too Faced, I hate that we're mentioning them again."
"But she accepted a deal where they gave her a flat fee of $50,000 and that was it," he continued. "She made no money from the palettes, and the brand went on to sell more than $10 million of the product, and probably more than that. And she got just a little flat fee and some dirt, no residuals, nothing. And she didn't know."
The shocking claim explains why NikkieTutorials never responded to critics of her collaboration, and why Jeffree found such issues with the brand itself. Nikkie went on Twitter to explain her side of the story, in the first instance when she's mentioned the collaboration in years.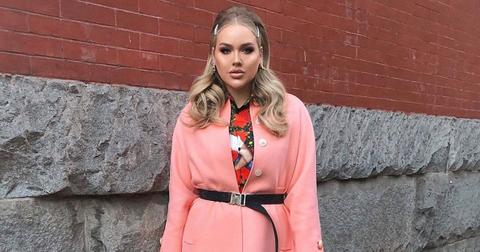 NikkieTutorials also sounded off on Jeffree Star's claims against Too Faced.
It seems like whatever contract prevented her from speaking about the collaboration is no longer an issue, as NikkieTutorials is not holding back when it comes to defending herself against Too Faced. On Twitter, Nikkie said that she only signed the contract because she didn't know any better.
"I signed my contract with TF [Too Faced] back then because I was naive and didn't know better," she tweeted. "At the end of the day, I signed it, it's my own fault — but what I'll never forgive is that "allegedly" they changed the palette's quality behind my back. Thousands of negative reviews and I was clueless."
"I had to see all these negative reviews, while the palettes I had were outstanding," she said in another tweet. "'They['re] lying in their videos to get views' is what I was told. I don't care about the money... but I had to fight YEARS to prove my authenticity and gain your trust again."
She also tweeted about working with another makeup brand, and how that experience further highlighted how much Too Faced took advantage of her naivete. She finished her tweeting session about the Too Faced drama with some advice to her fellow YouTubers.
"And to any newer influencers about to get a collab: GET A LAWYER AND TRIPLE CHECK THAT S--T!!!!!!!!!!!" she tweeted.
Jerrod and Too Faced have yet to respond to NikkieTutorials and Jeffree Star's claims, but we're just thankful that we finally got an explanation two years after Jeffree first began to spill the tea.
The Beautiful World of Jeffree Star streams new episodes on YouTube. Watch Episode 2 above!