These Nintendo Switch Airport Lounges Will Inspire You to Arrive Extra Early
These pop-up Nintendo Switch Airport Lounges will completely enhance your pre-flight experience, inspiring you to arrive extra early.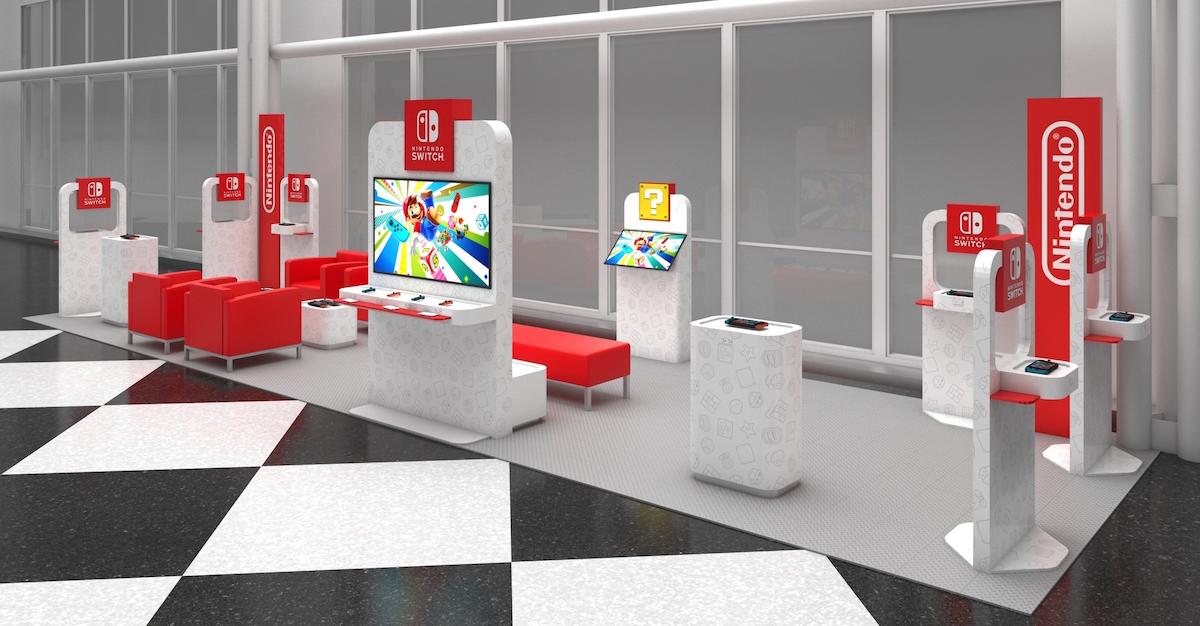 There is nothing more boring than waiting in the airport for two long AF hours prior to your flight. Don't get me wrong — arriving early is absolutely crucial — but sometimes, the anticipation feels truly endless. Here to appease your jet-setting troubles, however, is Nintendo. The gaming company is setting up pop-up Nintendo Switch gaming lounges in a select few airports, enabling soon-to-be passengers to have a little fun prior to boarding.
Article continues below advertisement
Stay tuned for everything you need to know regarding these enticing Nintendo Switch airport lounges, and how to take advantage of the incredible new pre-flight amenity.
Article continues below advertisement
What is a Nintendo Switch Gaming Lounge?
Upon arriving at the airport, most people pass the time before a flight wandering into duty free stores and drinking too many Dunkin' coffees, but Nintendo Switch Gaming Lounges provide for much more fun activities. According to a press release, they will enable passengers to sit down or stand at mini red and white kiosks, and play some of the biggest Nintendo Switch and Switch Lite games out there, according to Fortune.
So, what games will be available? Per the release, eager gamers will be able to embark on quests via The Legend of Zelda: Breath of the Wild, to Mario Kart 8 Deluxe, Super Mario Odyssey, Super Mario Party and Tetris 99. So there's definitely quite a bit of variety, which is especially fortunate if your flight gets delayed or canceled... but fingers crossed it won't.
Article continues below advertisement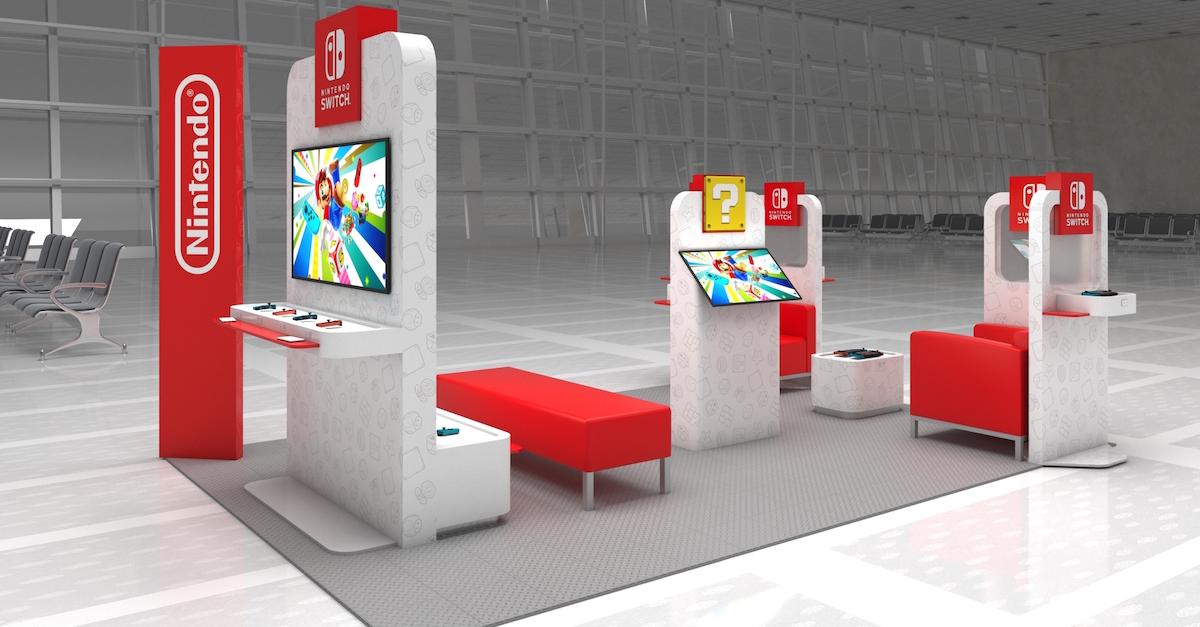 You can order a gaming system while you're there.
After visitors are done playing to their heart's content, the lounge gives travelers the chance to order Nintendo Switch and Nintendo Switch Lite systems, as well as a selection of games, according to the press release. Each person who orders will receive a free carrying case with their order, so it's a pretty solid opportunity if you're in the market.
Article continues below advertisement
And the benefits don't stop at curing your boredom — as a reward, all visitors who stop into the gaming lounge to play will also receive a free Nintendo Switch branded luggage handle wrap, as well as a $10 coupon from Target to use on any Nintendo purchase of $75 or more. The freebies are only available while supplies last, so I'd go on the earlier side, if possible.
Article continues below advertisement
Nintendo Gaming Lounges won't be opening everywhere.
Sadly, not every airport will be blessed with one of these highly anticipated gaming lounges — for now, only four are going to open in airports throughout the U.S. According to the press release, they will be opening in Washington D.C. at in Dulles International Airport, in Seattle's Tacoma International Airport, and at Chicago O'Hare International Airport from Feb. 17 through March 29. The Dallas, Tex., location is opening earlier, on the other hand, from Feb. 13 through March 26.
If the possibility of missing your flight wasn't a substantial reason for you to arrive two hours early to the airport, let Nintendo's new gaming lounges serve as motivation. In the event that you don't make it to one of these, however, there's a mobile version of Kingdom Hearts coming out soon, and that will certainly help you pass the time before your flight.