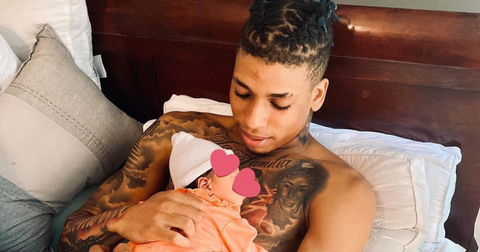 NLE Choppa Shares Photos of His Baby Daughter Clover
By Gina Vaynshteyn

Jun. 23 2020, Published 7:37 p.m. ET
Rapper Bryson Lashun Potts, best known as NLE Choppa, has most recently apologized to his ex-girlfriend and mother of child. Late May, NLE Choppa accused her of not only keeping his child away from him, but not even telling the rapper what the child's name is. On May 26, the 17-year-old tweeted, "Damn can I at least know the name of my baby?"
Article continues below advertisement
Then, on May 27, he vented, "But aye since yo selfish ass wanna keep a baby yeen even wanna keep, KEEP IT POOOH POOH. Folks deceive me as the bad person but in reality I wanted my baby to help me learn to love myself. Wanted a boy but God blessed me with a girl to learn to respect women more, shit f***ed up."
Damn can I at least know the name of my baby ?

— NLE Choppa (@Nlechoppa1) May 27, 2020
Article continues below advertisement
But aye since yo selfish ass wanna keep a baby yeen even wanna keep, KEEP IT POOOH POOH. Folks deceive me as the bad person but in reality I wanted my baby to help me learn to love myself. Wanted a boy but God blessed me with a girl to learn to respect women more, shit fucced up

— NLE Choppa (@Nlechoppa1) May 27, 2020
However, on June 14, NLE Choppa seemed to have a change in heart, apologizing about the things he said about his ex. He also revealed his baby's name: Clover! "Wanna apologize for certain things I said toward the mother of my child. No we not together but we both know how important it is to have positive vibes around the baby. So ready for this girl to change the perspective on my life. Can't wait til I meet you clover, ON GRAPE."
Article continues below advertisement
Wanna apologize for certain things I said towards the mother of my child 💯 No we not together but we both know how important it is to have positive vibes around the baby 👧🏽💜 So ready for this girl to change the perspective on my life. Can't wait til I meet you clover, ON GRAPE pic.twitter.com/LGWqEJ97wB

— NLE Choppa (@Nlechoppa1) June 14, 2020
On June 22, he posted a video of himself rocking baby Clover, and it might be the cutest thing we've seen all week.
Article continues below advertisement
Here's another photo of NLE Choppa and his baby girl just in case you need an extra dose of cuteness in your life.
Article continues below advertisement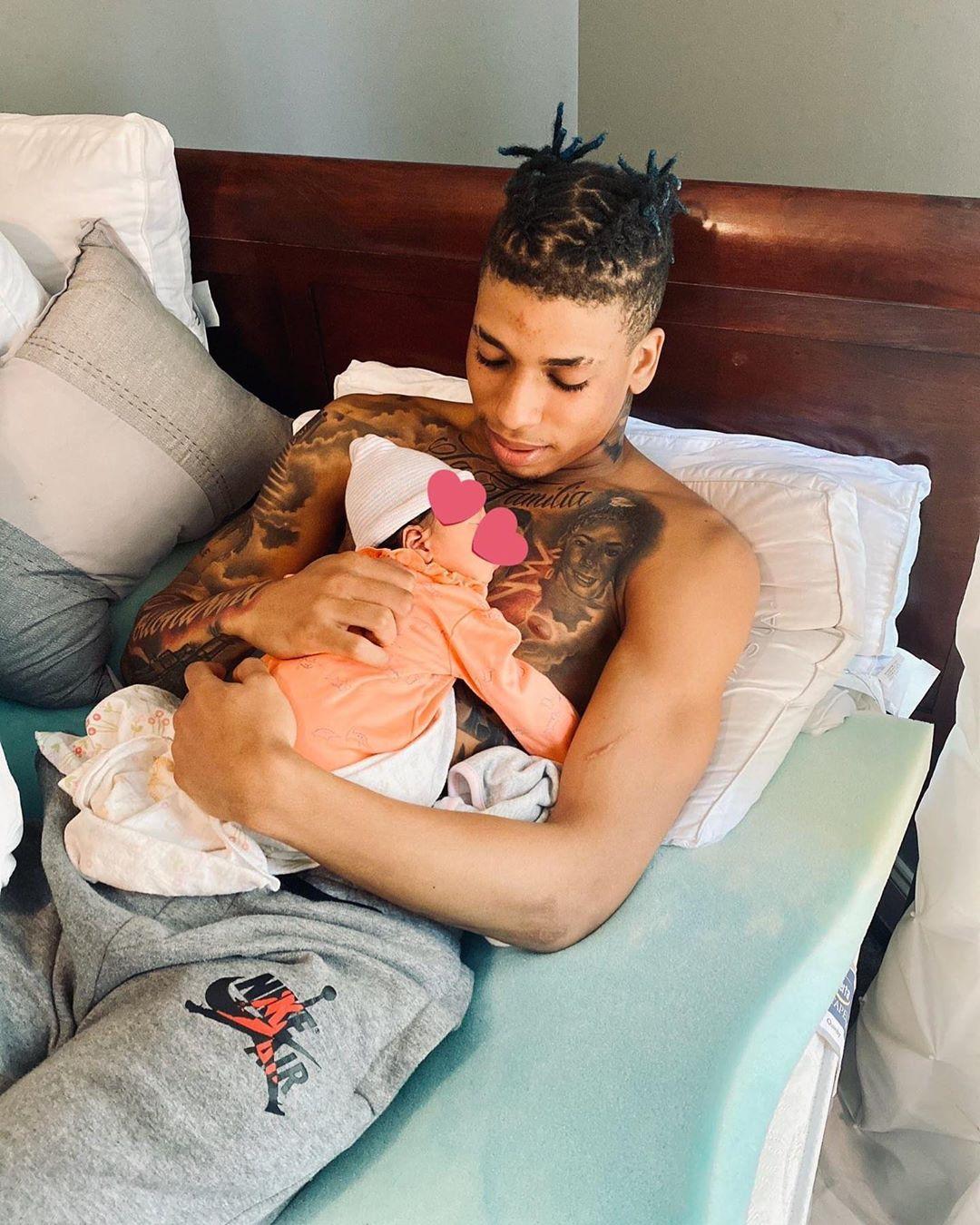 Now people are wondering, who's NLE Choppa's ex/baby's mother?
NLE Choppa's baby's mom is named Mariah, per her Twitter. She has a YouTube channel called Gorgeouss which has over 75,000 subscribers. On her YouTube channel, which she seems to have started three months ago, she mainly vlogs about her skincare routine along with sharing details about her personal life.
Article continues below advertisement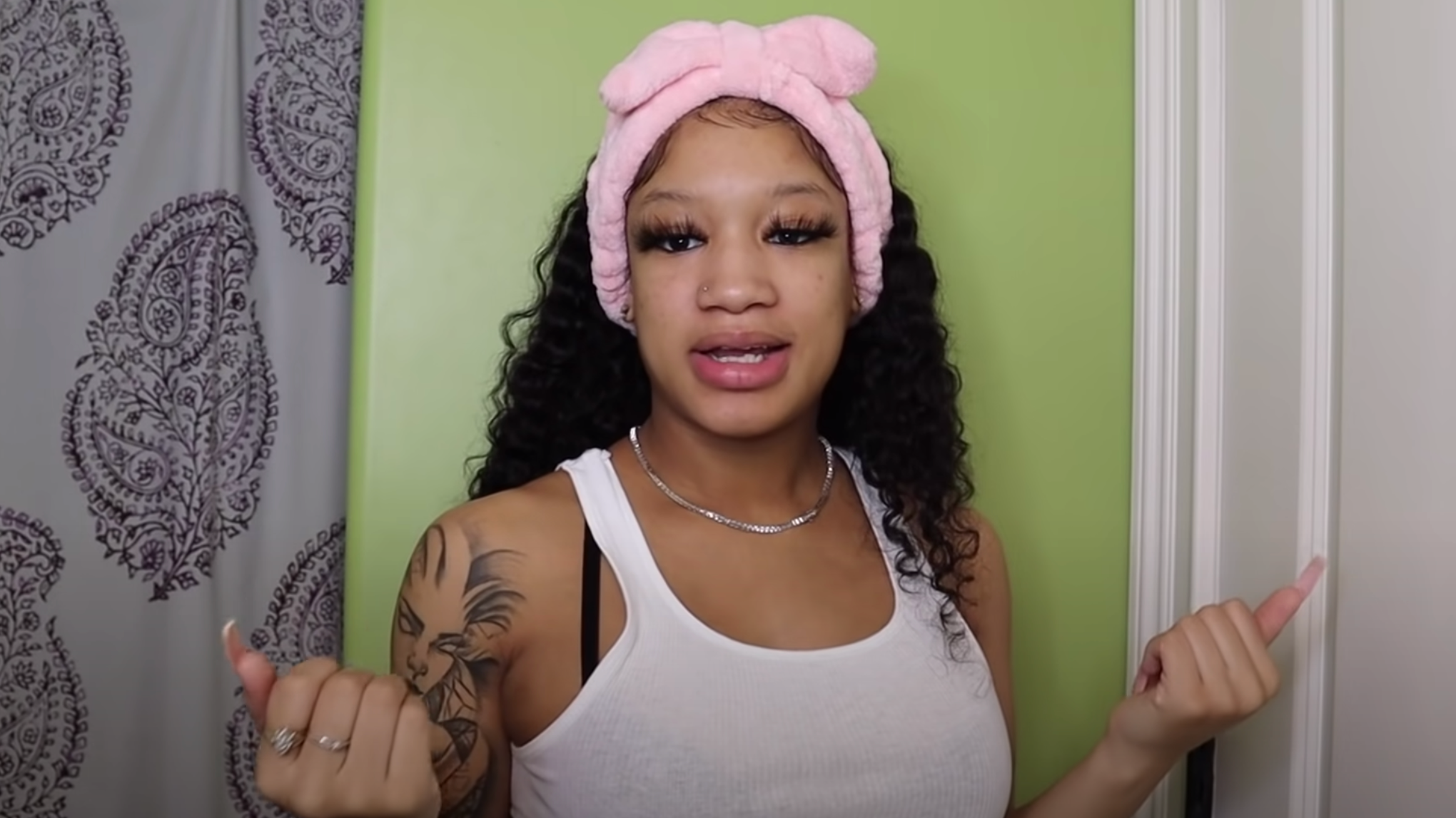 She's pretty active on her Twitter account, and has posted about baby Clover. "Clover so pretty i'm obsessed," she tweeted on June 20. In fact, you can follow her entire birthing story, starting from the time her water broke to the moment she was able to meet her baby girl.
Article continues below advertisement
my water just dead ass broke 😂😂😂😂😂😂😂😂😂😂 shit crazy cause i was just saying if her ass wanna come then come

— Mariah 🍀 (@slimmyyyy_) June 20, 2020
Mariah and NLE Choppa broke up back in November. According to Urban Islandz, the couple was "inseparable," with Mariah even being prominent in many of the rapper's music videos. It's unclear why they split, but there are rumors that NLE Choppa was cheating on her, and Mariah alleged that he "shot at her with a Draco from a near-ranged but missed," which is obviously is horrifying if true. According to The Shade Room, apparently NLE Choppa also wanted Mariah to terminate her pregnancy.
Article continues below advertisement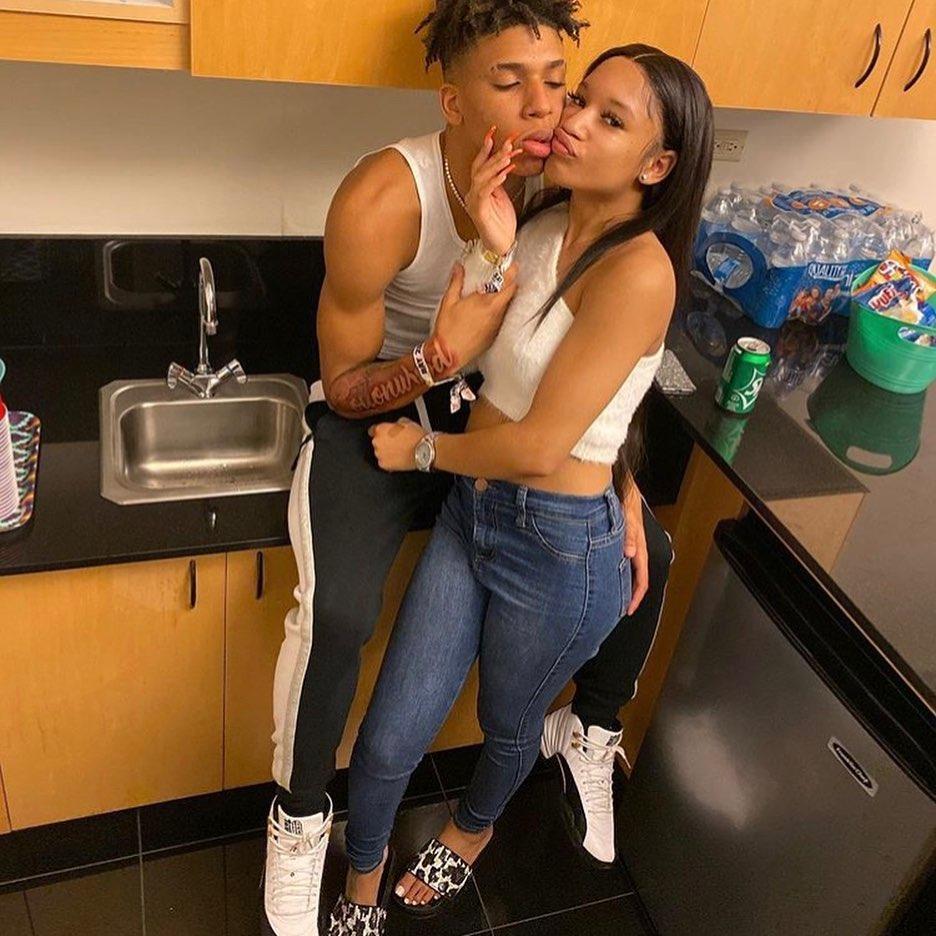 We're happy that the two seem to be able to have worked out their differences enough to co-parent Clover.