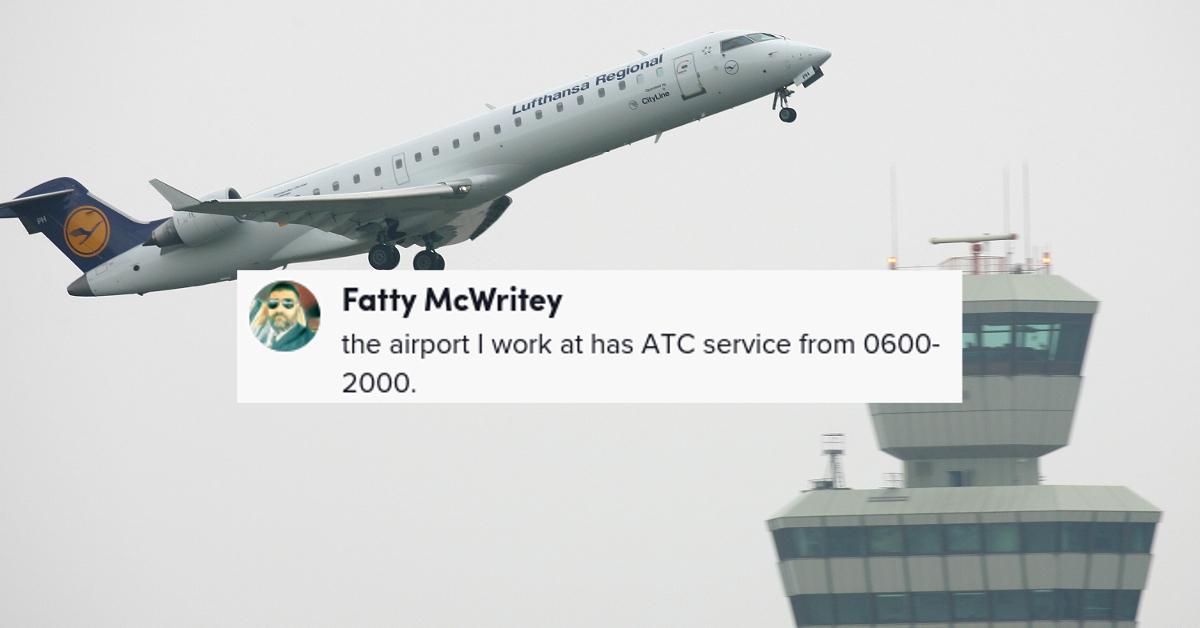 Air Traffic Controller Reveals Why Evening Flights Are the Worst in Viral TikTok
If you fly as much as I do, then you start to notice some commonalities across airports, regardless of which airline you're flying, all over the world.
You start to learn which airports are better to use TSA pre-check and which ones where Clear reigns supreme. You learn the best times to talk to airline employees to maximize your chance of getting a seat upgrade.
Article continues below advertisement
You learn which spots are worth grabbing a snack/beverage from and which are wastes of time and how frequently you should check to make sure your gate didn't change and to always always avoid flying out of the D.C. area if possible. Probably the only place in the world that will give you a connecting flight in an entirely different airport that you have to pay yourself to get to, adding another $65 to the cost of your ticket. (Thanks Dulles/Reagan/United).
And while screenshotting your mobile boarding pass to have a picture of it just in case you lose cell phone service or your app glitches is definitely important, and finding the sweet spot of time from when you book your ticket and a few hours before you board to pay for a seat upgrade to save a few dollars are all little things you learn, the biggest trick is that whatever you do, try your damndest to avoid flying at night.
Article continues below advertisement
Article continues below advertisement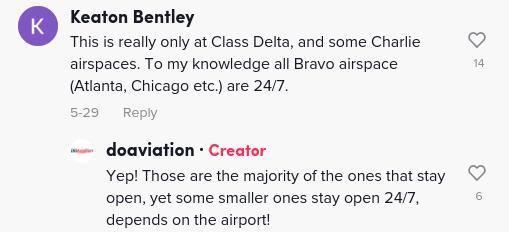 Article continues below advertisement
The man who posts under the handle @doaviation often discusses all of his experience in the airplane travel business. In this particular clip, he's responding to a question posed by another TikTok who asked: "name one thing in your industry or profession that the general public would be shocked to know."
"I'm an air traffic controller and there are about 139 federal standalone air traffic control towers in the United States, I work at one. Every night 84 of those, about 60%, shut down and all the controllers go home and there's nobody there to work traffic."
Article continues below advertisement

He goes on to say: "During those hours when the control tower is closed, it's the pilot's responsibility to talk to other pilots and make sure that they're not going to hit each other. In a caption for the video, @doaviation writes: "Air traffic control isn't 24/7 at some places."
Article continues below advertisement

The Flight Safety Foundation wrote in April 2020, just around the time everyone was staying indoors during the COVID-19 pandemic and pretty much no one was flying anywhere wrote that the FAA would be closing down operations on many of its towers. That isn't really surprising, given the reduced need to staff otherwise empty flights.
Article continues below advertisement
What is interesting, however, is the fact that the article mentions that "Many of the towers already are closed overnight, and during those periods, the radar facility with oversight of the area takes over in that airspace. The same arrangement will prevail under the new closure times, the FAA said." So it seems like there is some official documentation to back up what @doaviation claims.

Article continues below advertisement
Tons of commenters on the video were understandably alarmed to learn that this is the case. Not only did people say that they felt less safe flying at night though, but it could also provide an explanation as to why many night flights are either severely delayed or ultimately canceled.
Not only are there a long line of flights beforehand experiencing delays, but now airlines and pilots are forced to fly catch-up at a disadvantage: they don't have an air traffic control tower assisting with logistics.
At least major airports do, for the most part, have fully manned air traffic control towers, 24/7. The closures are usually reserved for non-massive airports.