Where Is Noah Hepler, the Pastor From 'Queer Eye' Season 5, Now?
Where is Noah from 'Queer Eye' Season 5 now? The openly gay pastor got a makeover on the first episode of the new season. Details on his life now.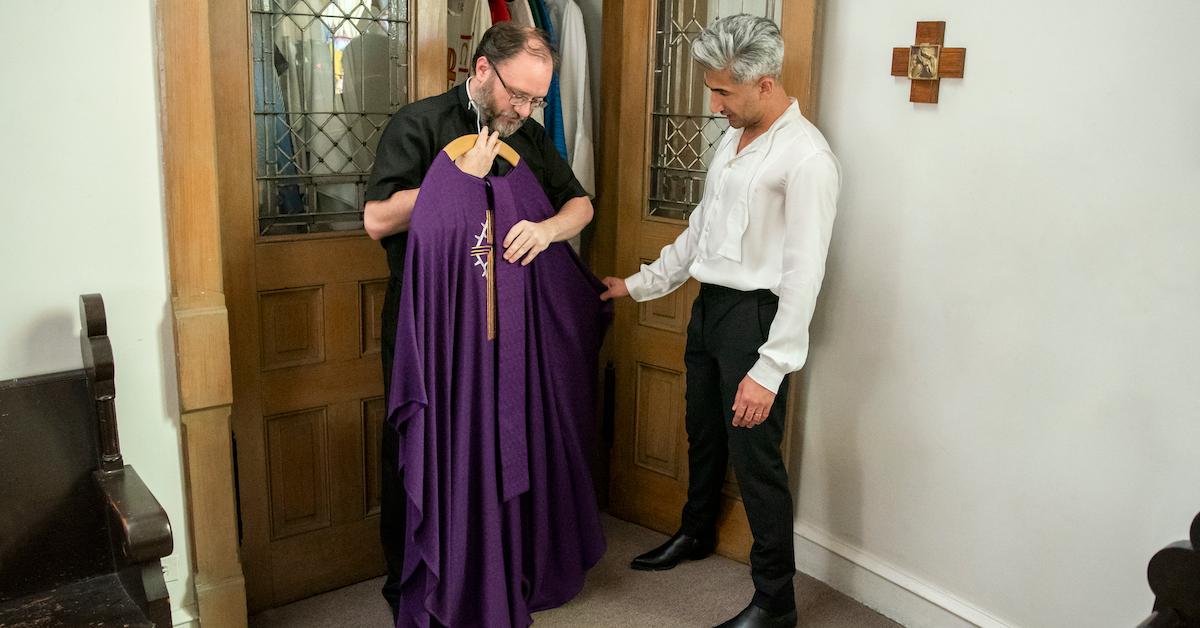 Get your box of tissues ready because the Fab Five is back for Queer Eye Season 5, and the new edition is set to be one of the most emotional ones yet.
The hit Netflix reboot includes groomer Jonathan Van Ness, fashion expert Tan France, food guru Antoni Porowski, culture icon Karamo Brown, and interior designer Bobby Berk, and for the first time, the group is in Philadelphia giving makeovers to 10 deserving people.
Article continues below advertisement
The first episode of Season 5 is "Preaching Out Loud," and it centers around Pastor Noah Hepler. Noah definitely isn't a typical Lutheran church leader, as he's openly gay.
Where is Noah from Queer Eye Season 5 now? Read on to find out what Noah is up to now, and to learn more about his appearance on Queer Eye.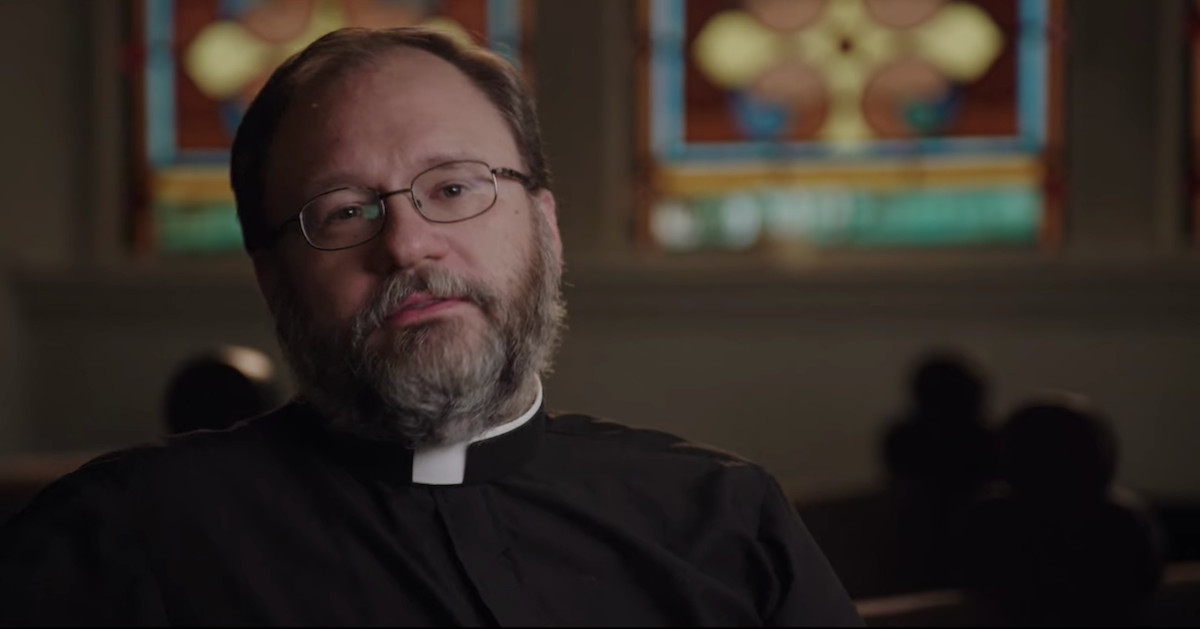 Article continues below advertisement
Who is Noah Hepler from 'Queer Eye'?
When the Fab Five learned that they were meeting with a Philadelphia pastor for a makeover, it's safe to say they were not expecting Noah Hepler.
Noah is the head Evangelical Lutheran pastor at the Church of Atonement in Fishtown, Penn. He was raised in a conservative Baptist home in the South.
"I was taught that queer people were wrong and were probably going to hell," Noah said about how he was raised.
He entered into the seminary when he was 19, and he later married a woman. But, he always struggled with his sexuality.
He and his wife divorced after six years of marriage, and Noah finally came to grips with his sexuality and his faith. His ex-wife was one of the first people he came out to.
Article continues below advertisement
He moved to Philadelphia in the hopes that a more liberal city would be a better fit for his work in the ministry. At his Fishtown congregation, he found a home.
"We were once called the quirkiest church in Fishtown," Noah said on his episode. "I think we've done a lot to earn that name."
One of Noah's goals on Queer Eye is to gain enough confidence to begin dating.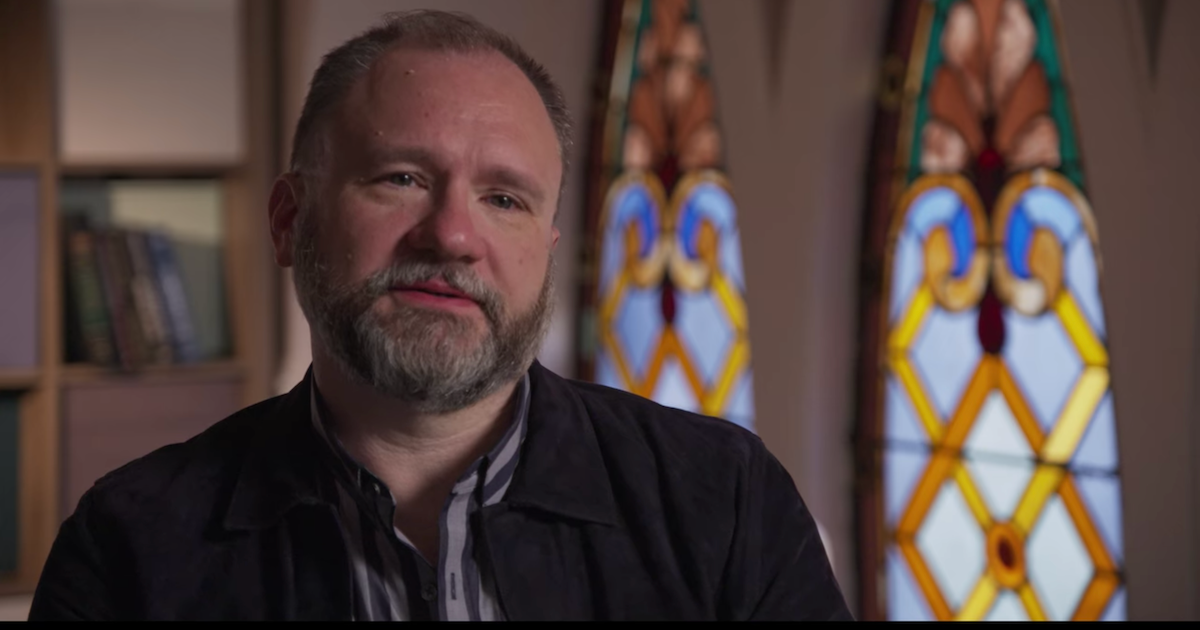 Article continues below advertisement
"I am single. It can be a challenge to date as a pastor; I am gay," Noah explained on the show. "I have struggled with my identity as a gay person."
After Noah met with the Fab Five, he began to feel more comfortable about his role in the church and his identity. He formed a tight bond with Bobby because of their shared experiences of feeling isolated in the church while growing up. Noah gave a sermon at the end of the episode, and he encouraged the church members to accept everyone.
"I ask you also to help this be a community for people, whether it's about sexuality, or race, or whatever, that they do not experience the kinds of things that Bobby and I experienced," Noah said.
"I am becoming the pastor that I've always wanted to be," he concluded in the episode.
Article continues below advertisement
Where is Noah from 'Queer Eye' Season 5 now?
Since his time on the show, Noah has continued his work at the Church of Atonement. He's been recording sermons during the coronavirus pandemic, since in-person services have been canceled.
Noah also hosts the Pub Theology Fishtown podcast with Reverend Shawn Hyska.
He spoke with Refinery29 about his experience on the show, and what he's learned from the Fab Five.
Article continues below advertisement
"My experience during the filming was the beginning of a new chapter. Changes like this take practice and time. I've been trying to invest myself in that process every day, whether it's reviving the parts of myself that I've muted or nurturing healthy parts of my life into new growth," he said. "It has been a lot of attentiveness to self care, realizing that doing that is not selfish, but part of what it takes to be fully present for others in your life."
He said that the Church of Atonement renovations have continued, which Bobby started on Queer Eye. But, Noah explained, things were delayed because of the coronavirus pandemic.
"The pandemic slowed us down a bit, but we've started some repairs, especially to the house and other parts of our building used as community space. We have been inspired by the changes seen in the renovated spaces, and are working on bringing a sense of renewed hospitality and peace to other parts of the building," he told Refinery29.
Queer Eye Season 5 is now available to stream on Netflix.