Voice Actor Nobuhiko Okamoto Admitted to Being Unfaithful and Fans Don't Know How to Act
To say that fans are shocked about the Nobuhiko Okamoto scandal is an understatement. See what the voice actor had to say in response.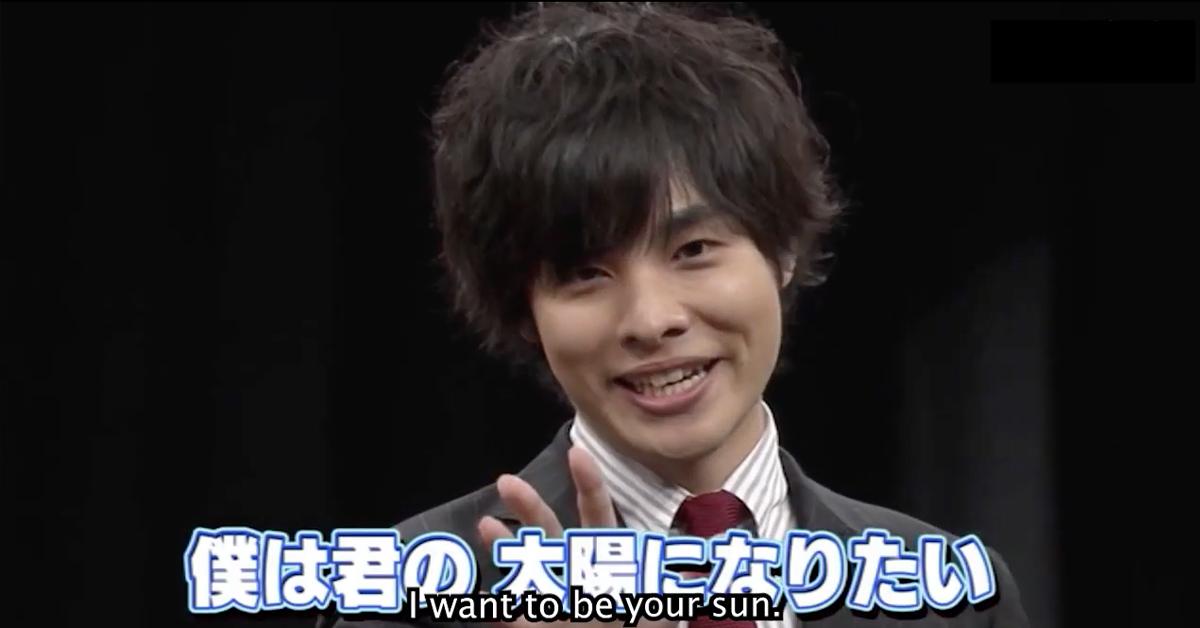 Japanese voice actor and singer Nobuhiko Okamoto was seen entering a luxury hotel with a woman on Jan. 26, 2020. According to reports, they stayed at hotel "X" in Kabukicho for about two hours before they parted ways.
Article continues below advertisement
Paparazzi managed to snap photos of the mysterious woman. She was petite and wearing what appeared to be a black dress, a red jacket, and black knee-highs. She was also sporting a face mask, but fans could easily see that she wasn't Nobuhiko's rumored partner, Asuka Ōgame. The published photos led to rumors of his apparent infidelity, which circulated for weeks until he finally addressed them. But fans were not happy about what he had to say.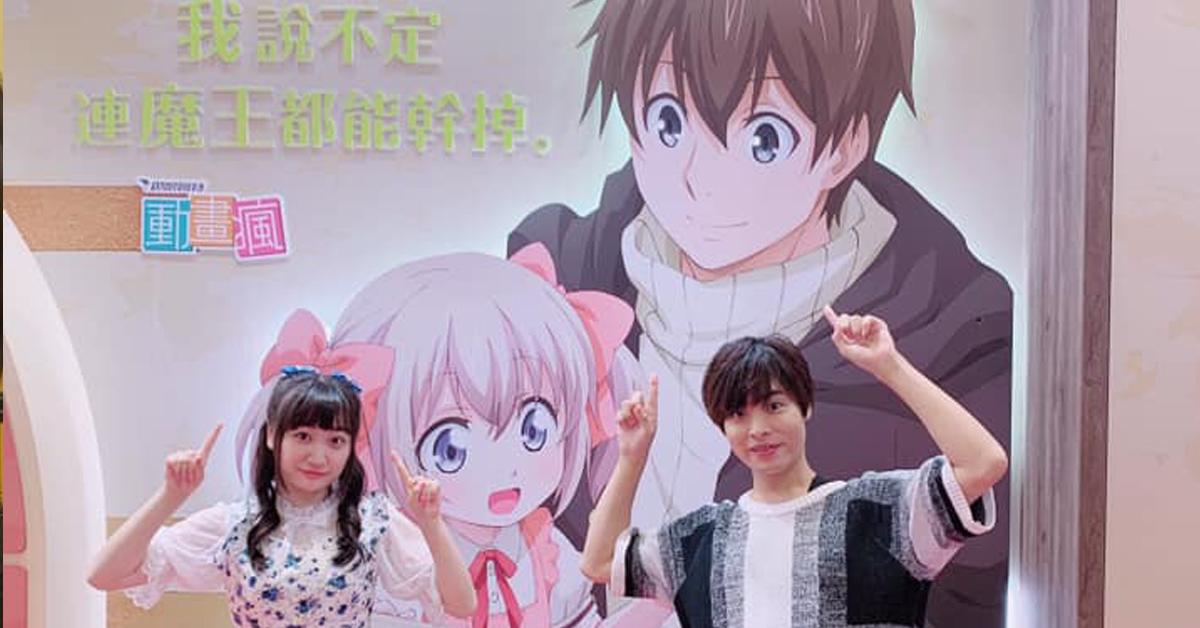 Article continues below advertisement
The Nobuhiko Okamoto scandal began after he admitted to cheating.
It's worth noting that the actor never confirmed that he was married to Ōgame until he issued his statement. In fact, according to reports, they exchanged vows less than a month before he got caught with someone else (who turned out to be a prostitute).
In March of 2020, he said the following on his blog: "The rumors, including me being married to Ōgame Asuka, are indeed factual. For holding off the official announcement, and also for the careless action I took despite being married with a wife, I deeply apologize. Of course, my wife was especially disappointed."
Article continues below advertisement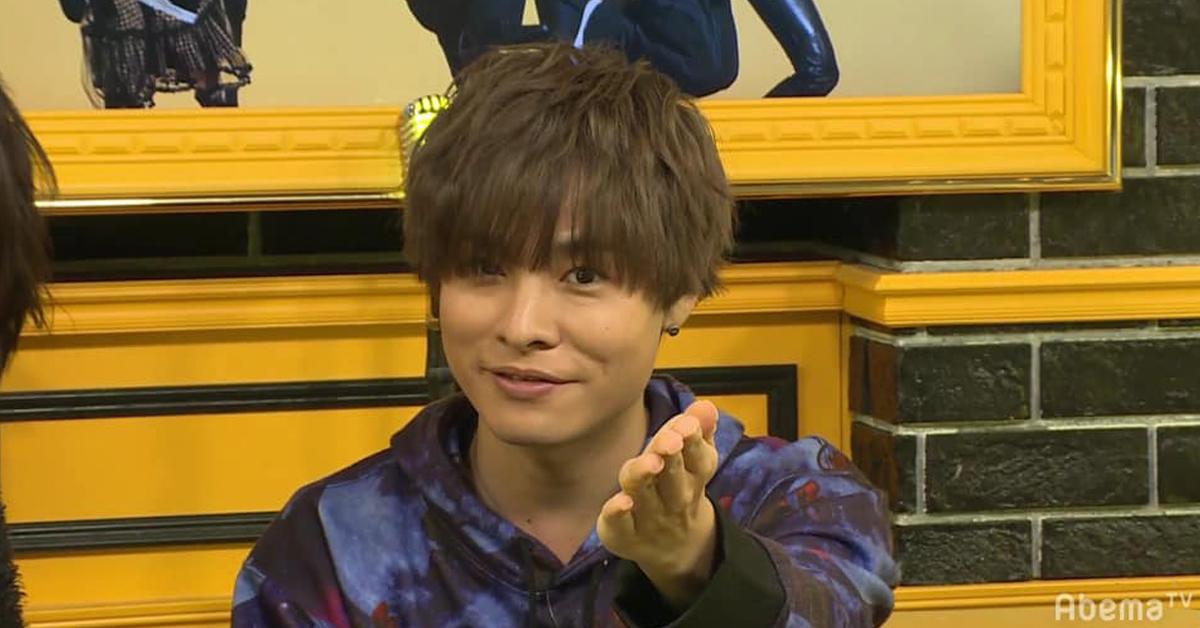 The 33-year-old continued by offering a sincere apology. He said: "If I am allowed to be forgiven, I would like to become a man who can support my wife in good faith from here on out. I deeply apologize for all the trouble caused to my affiliated companies. Further, I believe that among my fans, there are many who may have felt disgusted, or even betrayed. I am genuinely, genuinely sorry."
Article continues below advertisement
Nobuhiko's wife hasn't spoken about it publicly.
On that same day, Ōgame also confirmed their marriage on her Twitter page. She explained that she chose not to announce the news because of her desire to keep her work and her private life separate. However, she didn't comment on Nobuhiko's statement.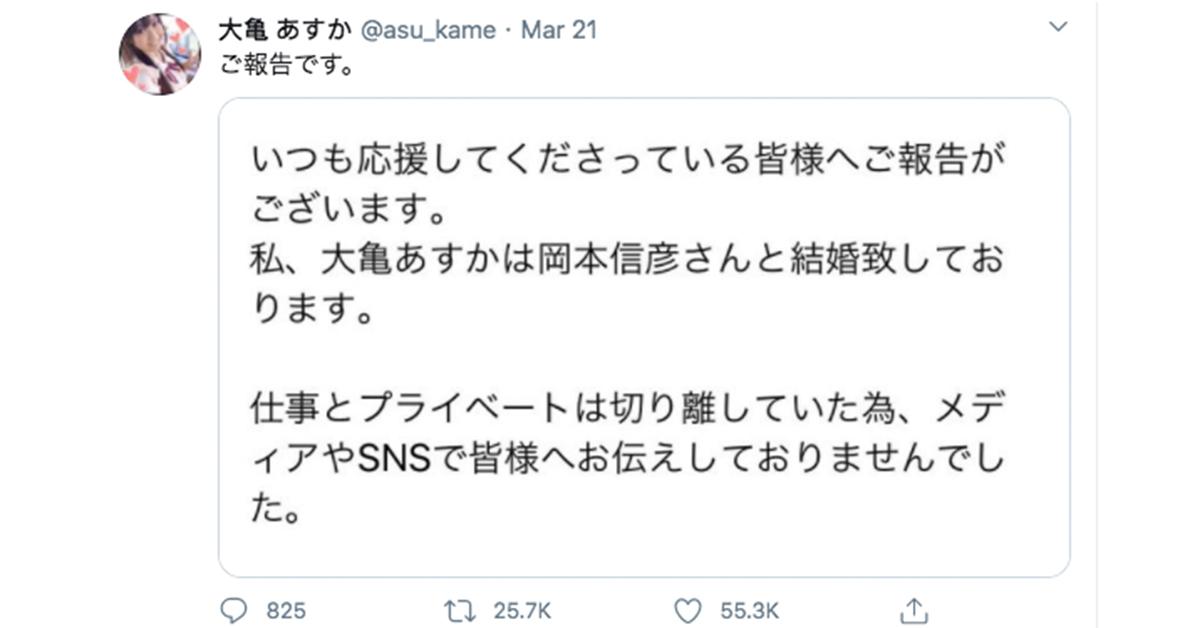 Article continues below advertisement
Nobuhiko's fans had a lot to say on social media.
The anime community was so stunned that they took to social media to voice their disappointment. Several fans who adored the award-winning actor and boasted about his work now felt like they were betrayed.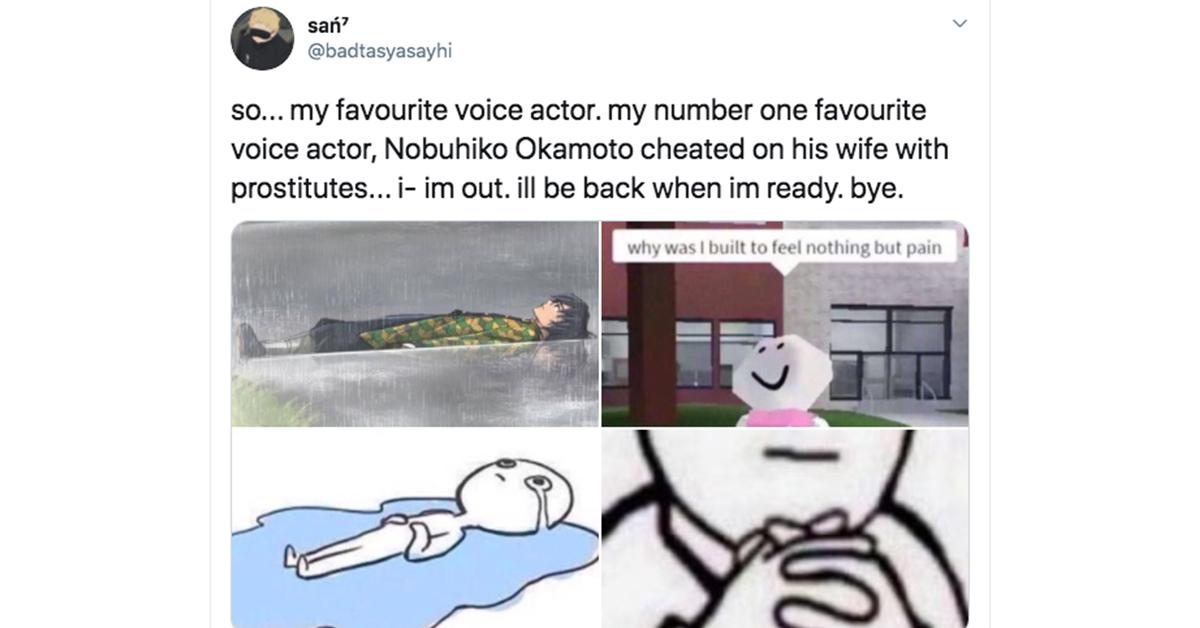 Article continues below advertisement
Countless fans are still grappling with the fact that Nobuhiko's image will forever be tainted by this unfortunate scandal. And some have gone as far as to cancel the star, or "un-stan" him because of his actions.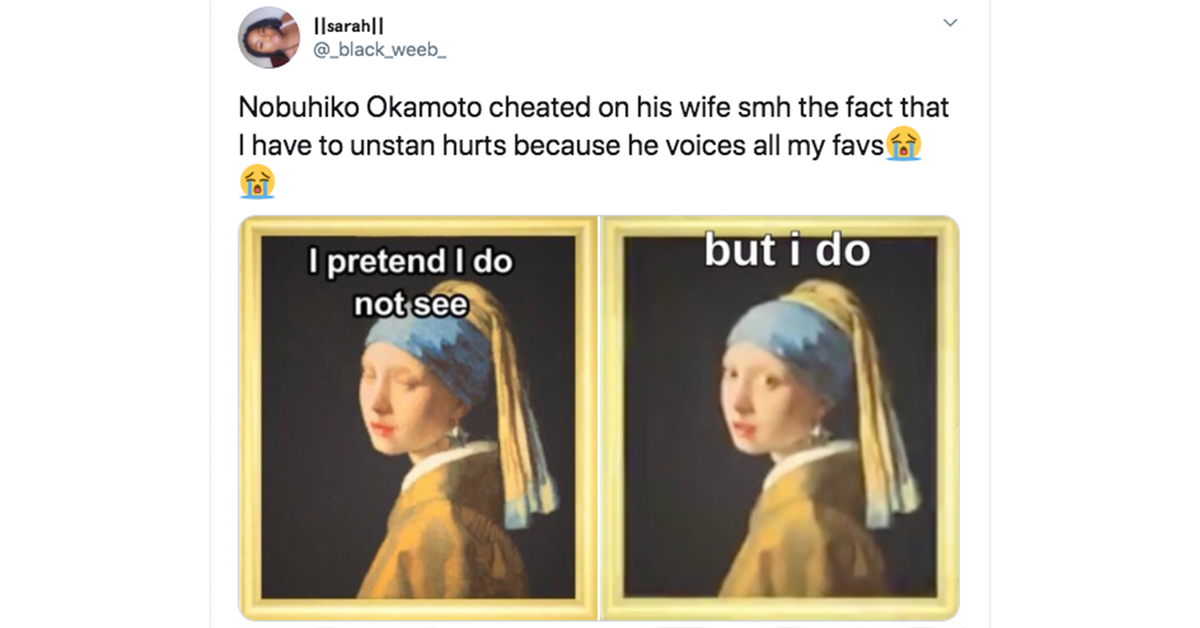 Article continues below advertisement
It's unclear how long Nobuhiko and Asuka were together, but the fact that their marriage didn't last a full month before he got caught cheating is mind-boggling to many fans.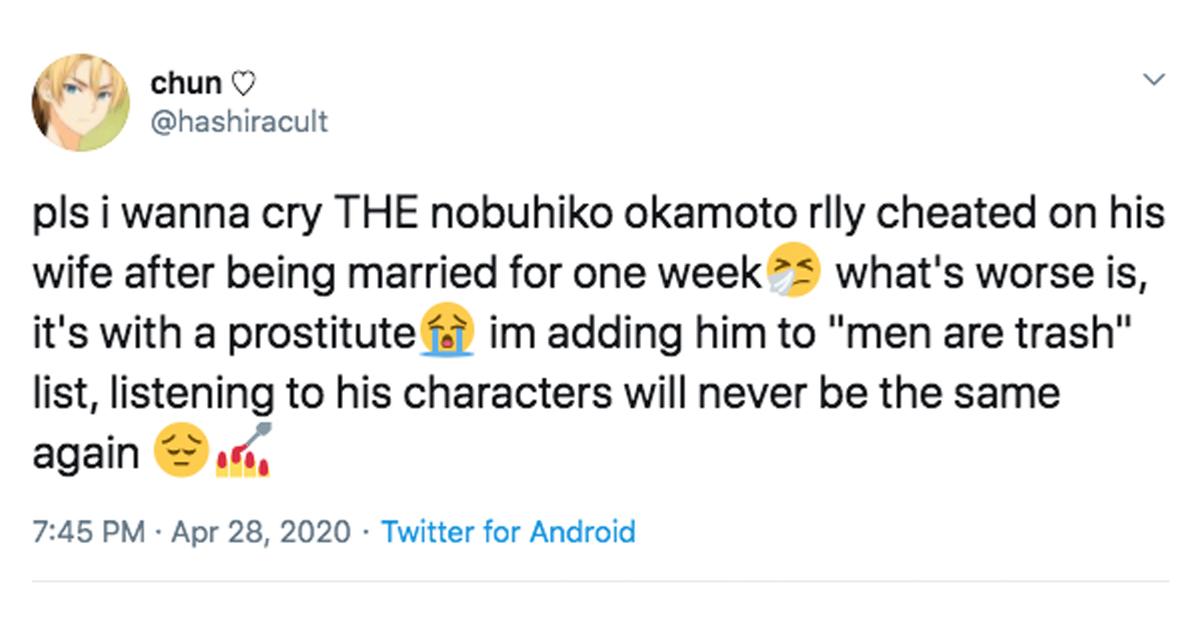 Despite the laundry-list of heartbreaking tweets from supporters, it sounds like Nobuhiko has every intention to move forward (and perhaps win back the favor of his fans while he's at it.
He said: "Although I may be lacking in many aspects both as a person and an actor, I would like to face my work as an actor with my all."