Patron at Dog-Friendly Restaurant Gets Mad When Dog Comes Up to Him, Sparks Debate
A restaurant patron wasn't exactly friendly toward a family's dog in public at a dog-friendly restaurant, but Reddit is divided on the interaction.
Despite their widely known reputation for being man's best friend, it might surprise you to know that dogs sometimes go un-liked by some people. There's certainly nothing wrong with that and there may not even be a reason for it. Sometimes, folks just don't get along well with dogs, even the most well-behaved ones. Just like we have dog people or cat people, others simply don't identify as either and tend not to bother having a pet or even interacting with them.
Article continues below advertisement
Of course, even for people who don't like dogs, not many go out of their way to be outright rude to a dog in public. However, that's exactly the conundrum that one guy found himself in on the AITA subreddit.
According to OP, he straight up told a dog and its owners that he was "not friendly" toward dogs while in a public space. With dogs being one of the most beloved animals on the internet, folks in the thread are shockingly divided over who was in the wrong in this divisive discussion.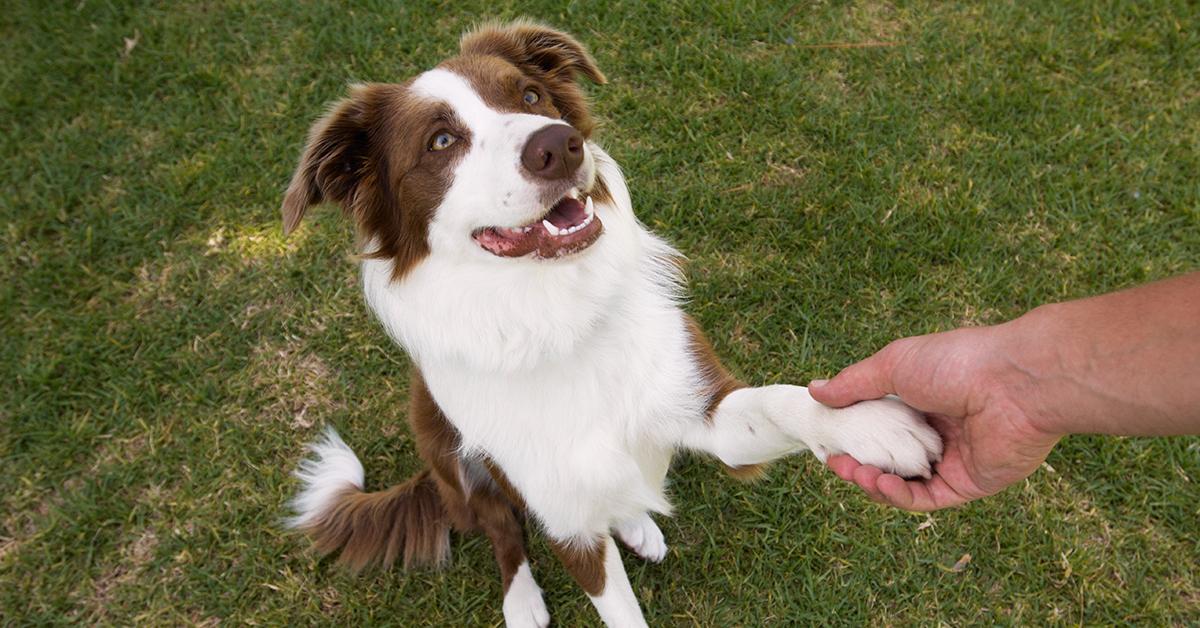 Article continues below advertisement
This person wants to know if he's in the wrong for telling pet owners "I'm not friendly" when their dog came up to him.
Reportedly, OP had gone to a dog-friendly brewery restaurant with his wife and was waiting to be seated indoors. As their name was called, they had to cut through another family who was dining outdoors and getting up to leave at the time.
While they were trying to get past, "a lab-type dog" started sniffing at OP's ankles, which dogs tend to do with strangers.
The dog's owners insisted that the dog was friendly, to which OP apparently replied with "I'm not friendly," which is quite the brazen comment to lob at a dog and its owners.
Article continues below advertisement
"They start saying if you aren't friendly you shouldn't be coming to a dog-friendly restaurant," OP recalls in the post. "I tell them just because the place is dog friendly doesn't mean that it's OK for your dog to come up to me. I don't want it in my f------ space."
OP exchanged angry expletives with the owners before making his way to his indoor table.
Article continues below advertisement
OP clarified that outdoor dining at the restaurant was dog-friendly, but indoor dining wasn't, and that they specifically chose indoor dining to avoid dogs. OP's wife ultimately supported her partner's plight, but even she thought that they could have been friendlier to the dog owners.
Article continues below advertisement
In a not-so-common occasion on an AITA thread, the conundrum was labeled "Everyone Sucks Here," indicating the majority belief that no one was in the right during this situation.
One user commented, "They could've kept the dog closer to them, [but] you didn't have to be such an AH about it."
"If I despised dogs as much as OP does, I would make sure I kept my distance no matter the circumstances," another person wrote.
Article continues below advertisement
Despite the overall label, folks in the comments were ultimately divided over who was the true a------ in this scenario.
In defense of OP, one person commented, "People who bring their dogs into public situations are 100 percent responsible for making sure that dog doesn't bother anybody else."
Article continues below advertisement
On the opposite side, someone felt as if OP overreacted.
"I liken it to stopping next to a table with a highchair and the baby reaches out and touches you," they wrote. "Neither the dog nor the baby know that someone doesn't want to be touched."
The debate within the comments became so heated that as of this writing, the thread was locked by the AITA moderators. It just goes to show you that folks who hate on dogs have the potential to invite controversy on a cute animal-loving internet.