This Woman Claims a Notary Public Can Make a Six Figure Salary — Where Do We Sign?
If you're looking for a side hustle, may we suggest becoming a notary public? Evidently you can make up to six figures. Just sign on this line.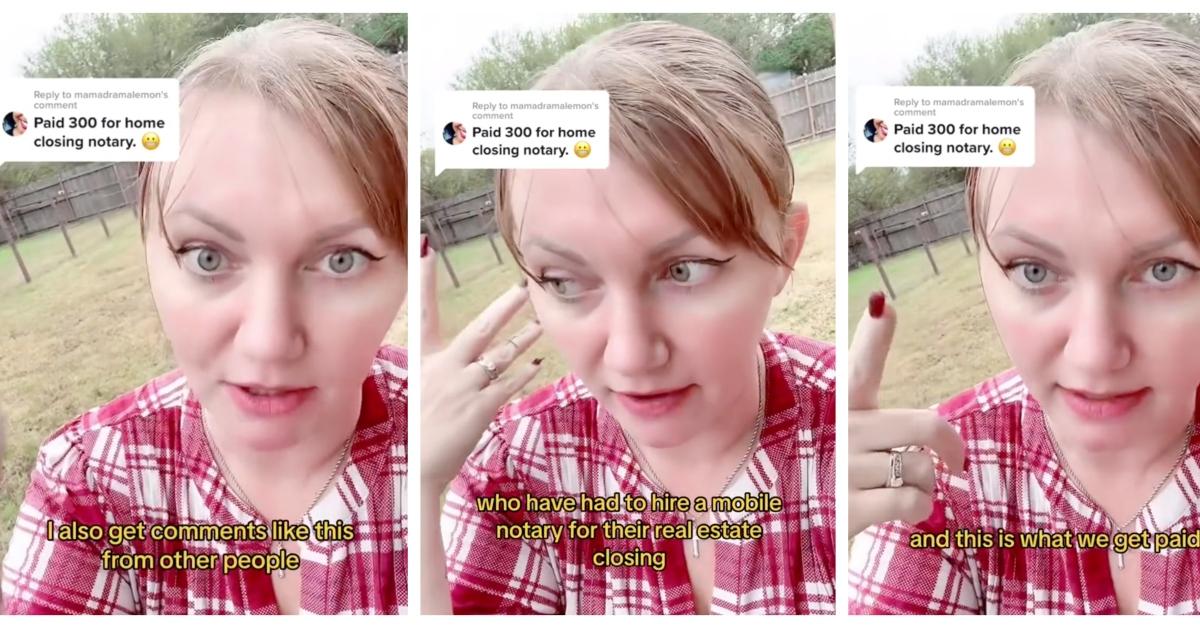 According to the National Notary Association, a Notary Public is an "official of integrity appointed by state government — typically by the secretary of state — to serve the public as an impartial witness in performing a variety of official fraud-deterrent acts related to the signing of important documents." Essentially they are hired to make sure no one is pulling a fast one.
Article continues below advertisement
Their duties include screening "signers of important documents for their true identity, their willingness to sign without duress or intimidation, and their awareness of the contents of the document or transaction." Documents such as powers of attorney and wills require the use of a notary. Also if you are closing on a piece of real estate, you'll definitely need one. The job itself can bring home a six figure salary, claims TikToker @notarybrittany. Where do we sign up?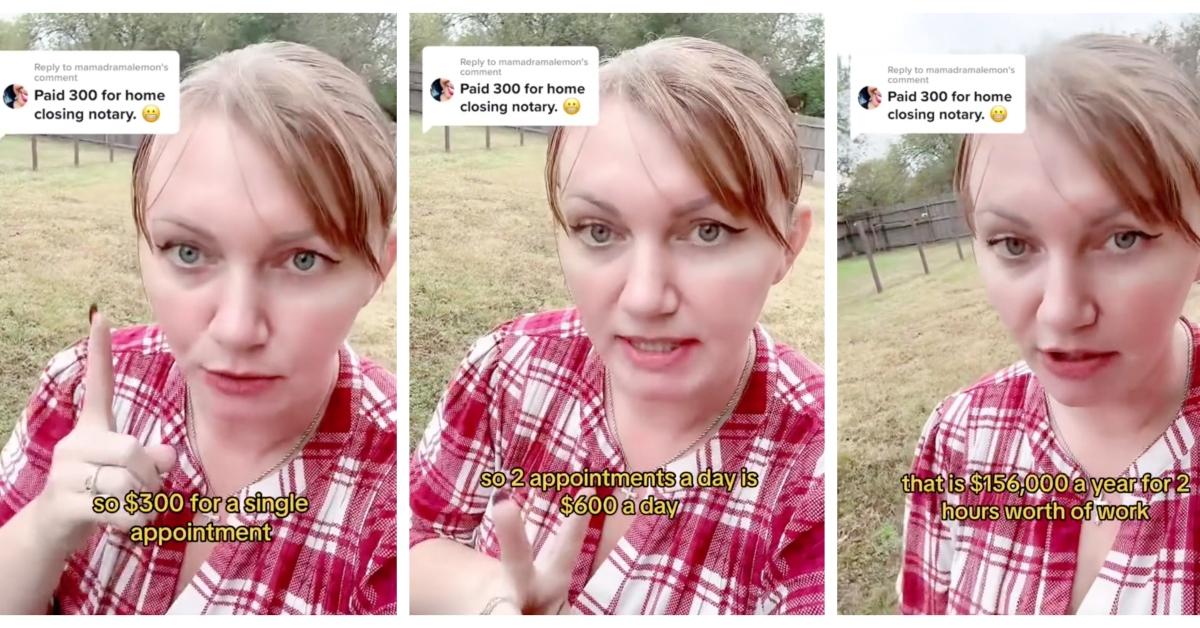 Article continues below advertisement
Here's how a notary can make six figures.
I have to believe someone who calls themselves @notarybrittany on TikTok must know a thing or two about being a notary public. In one TikTok, she explains how making a six figure salary is not only doable, but pretty likely.
Brittany is actually a mobile notary, which is essentially like Doordash but for notaries. She travels to her clients in order to notarize documents. Many of these clients have closed on a house and need Brittany to make sure everything checks out.
Article continues below advertisement
Brittany charges $300 for a single appointment that usually takes an hour. If she does two appointments per day, five days a week, 52 weeks a year, she can make around $156,000 a year. "That is of course the gross," Brittany points out.
Article continues below advertisement
Like Brittany, you get to establish your own schedule, which is that she only work three or four days a week. However, she does three to five closings in a day. If you're paying attention, that's $900 to $1500 each day. The least she will make in this scenario is $129,600 annually.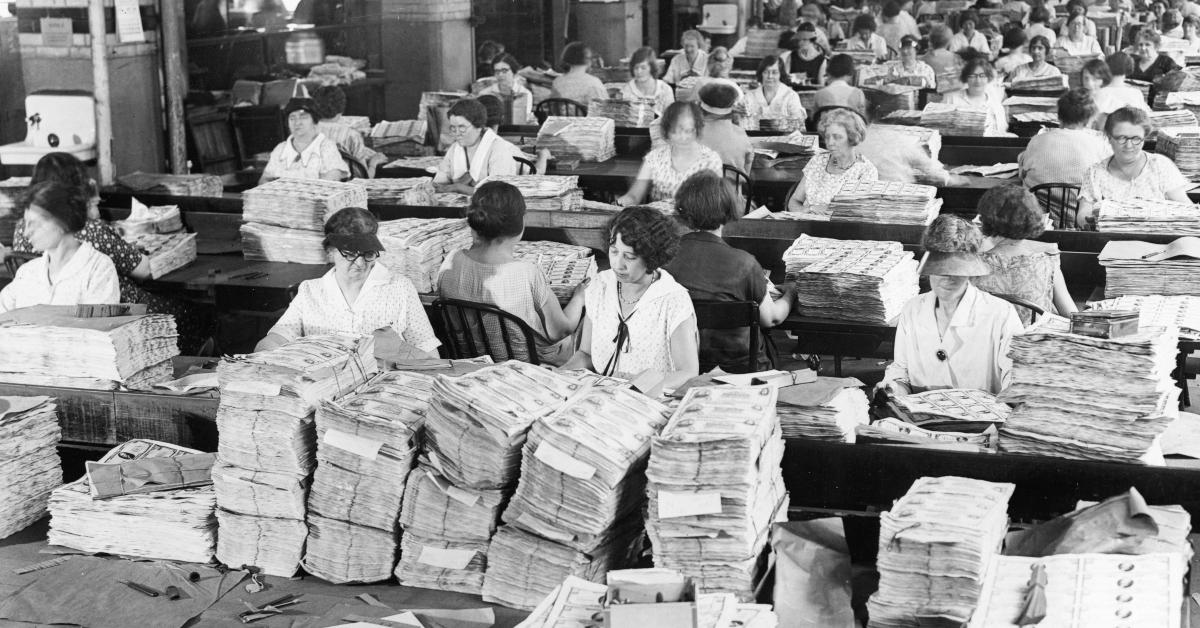 Article continues below advertisement
Apart from making bank, Brittany goes into other advantages of becoming a notary. "This is a limitless career, folks," she promises. "You work as much or as little as you want. You can do this full-time or part-time." Also, you are in complete control of when you work, how you work, and who you work with.
There is also very little overhead beyond gas and the wear and tear on your vehicle. If this sounds too good to true, maybe it's just a well-kept secret. "We are 47,000 notaries short as of the last census," explains Brittany. "We have less notaries now than we did in 2017."
Article continues below advertisement

How does one become a notary public?
You can scroll through Brittany's pinned TikToks in order to find out how to become a notary. As a warning, there are quite a bit. It also varies based on state so Brittany might not be answering state-specific questions.
Article continues below advertisement
To become a notary, make sure you meet all of your state's qualifications. For example, California requires you take a six-hour training course, fill out a Notary Public application form, and pass a state-administered exam. Once you pass, a background check will be administered and it's up to you to get a surety bond.
In another TikTok, Brittany goes into what makes a good notary. In her opinion, the best notaries know their state's notary statues and regulations like the backs of their hands. Many of her jobs involve correcting mistakes made by previous notaries. So, if you're detail-oriented and love the laws of the land, then this is the job for you.