"I Don't Want to Steal Anymore to Pay the Bills" — Former Thief Leaves Note on Car Windshield
In a viral post, one Reddit user shared that he found a note on his car from a former thief, and he's not sure how to move forward.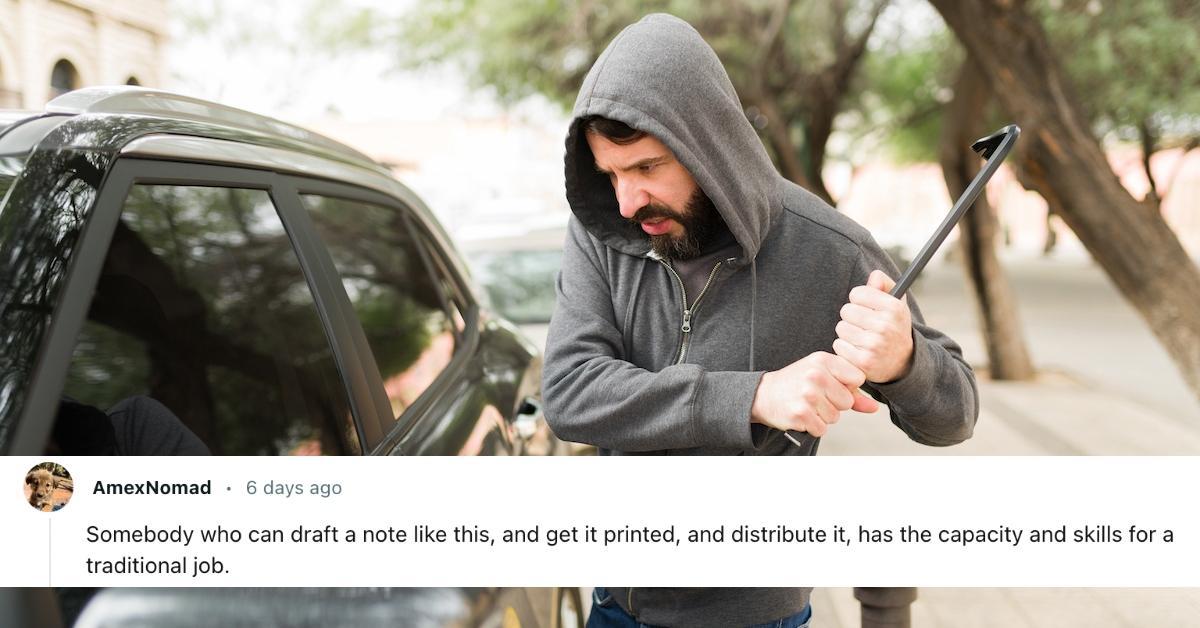 Unfortunately, stealing is a crime that will always be in practice. Some folks prefer to chop it up to times being hard and people suffering with finding employment. On the flip side, others believe that thieves don't find pleasure in working hard to sustain their wants and needs, hence why they steal.
Article continues below advertisement
Either way you slice it, it sucks to discover that you've been a victim of stealing. However, it appears that one thief has decided to take a different approach with his efforts. In a viral Reddit post, one user shared that they found a note left on their car by a former thief.
Interestingly, the note has left folks on the platform divided on what the person should do. Here's the full scoop on the situation.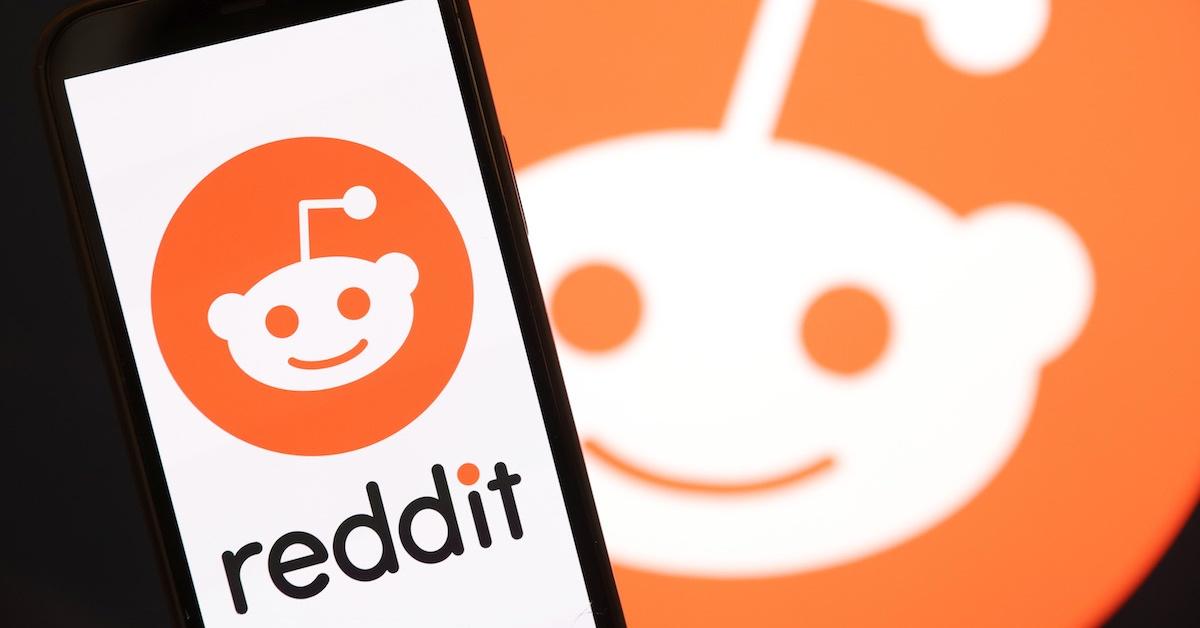 Article continues below advertisement
A Reddit user shared that he found a note on his car from a former thief.
Well, that's one way to go about getting what you want! In a San Francisco subreddit forum, one user shared that he found a note on his car from a former thief that was placed on his windshield that was in their building garage. And of course, the note is quite interesting.
In the note, the thief was pleasant while sharing his true motive.
"Hello, I apologize for leaving this note on your car. It's better than breaking your window and stealing your s--- like I used to," the unknown assailant said. "I don't want to steal anymore to pay the bills. So I stopped. But the bills didn't."
The unknown author went on to ask the user if they could help them live a better life instead of stealing and proceeded to leave their information.
Article continues below advertisement
"Is there any chance you're able to help me out while I am figuring out a better way to live than "boosting"? You can Cash App me at $NoMoBoosting. Thank you very much. God bless," the note concluded.
In the post, the user shared that he's unsure of what action to take.
Article continues below advertisement
"I'm reluctant to report this to SF police because they are incompetent and their hands are tied behind their backs," the user said. "I'm worried that the threat will be acted upon in the near future."
The user asked folks what they would do.
Article continues below advertisement
Reddit users believe that the poster should notify the authorities about the note.
This is definitely an interesting situation to find yourself in. While it's evident that a crime has not been committed, the former thief is basically saying that he may resort to stealing if he doesn't get what he wants. In other words, it's giving extortion.
With that in mind, many Reddit users are convinced that alerting the authorities is the best decision.
"It looks like they're rolling out the extortion update. I Google searched that guy's Cash App handle just now, and it seems he's done it before. I don't know how Cash App works, but can't they track this person?" one person chimed in.
Article continues below advertisement
"Even though this note itself probably isn't a crime, you should notify the SFPD," another user explained. "The Cash App handle could potentially be used to link to other cases where they followed through on the implied threat. And maybe build enough to subpoena the details associated with the account. IDK, but it's potentially useful information, and it won't take you as long as you might think to let them know about it. Then it's in their court."
Article continues below advertisement
The user continued: "And as others said, definitely let Cash App know. They are run by Square (now called Block), which is an SF-based company, so they have a couple of reasons they have to care about this kind of stuff. If they ignore you and you want to get obnoxious about it you can make a stink on social media and tag them and ask if they're cool with their product being used for thinly veiled extortion attempts. Tag some local TV reporters too, if you want to get crazy."
Interestingly, some folks believe that the note was merely an intimidation tactic and the unknown person simply left the note to evoke fear and get what they want, even though they may have never never broken into a person's vehicle at all.
Although the opinions of Reddit users vary, it's not wise to play games in a situation like this. It may be best to report the incident to the authorities and let them handle it.