TikTok Users Are Eating Nutmeg to Get High and It's More Dangerous Than You Think
The newest challenge going around TikTok is the nutmeg challenge, in which users consume large quantities of nutmeg to try to get high.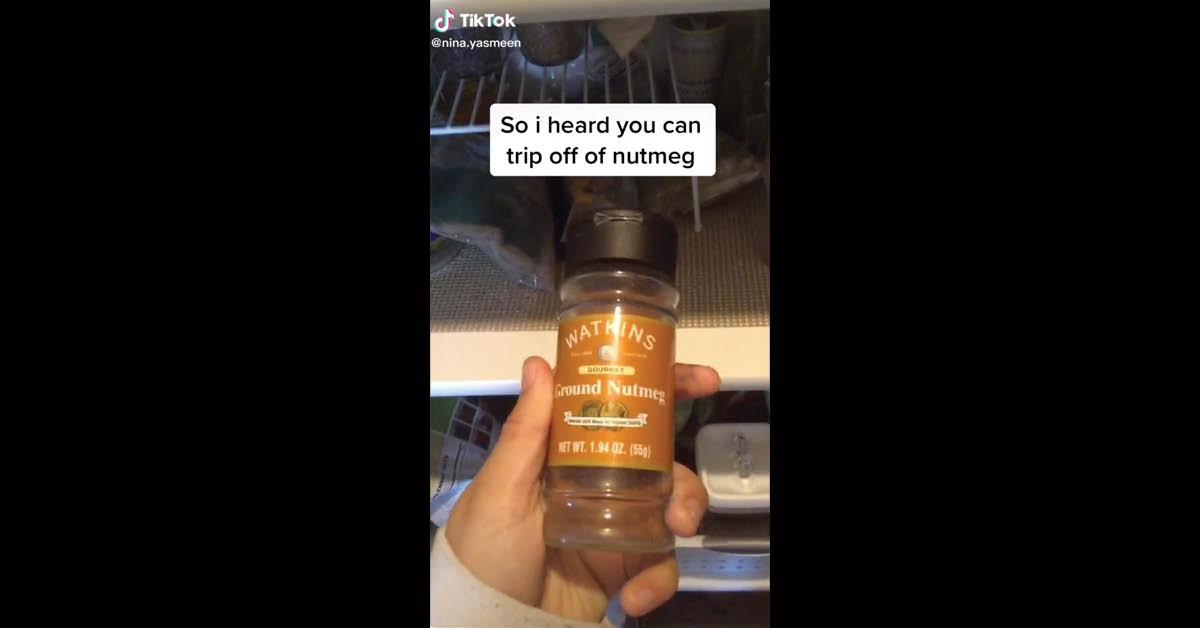 You've heard of the salt challenge, the outlet challenge, and the ice cube challenge — all equally weird and slightly dangerous trends going around TikTok. But none of them are as stupid and dangerous as the nutmeg challenge.
Unlike the harmless cinnamon challenge that went around the internet a few years ago, the nutmeg challenge involves consuming large amounts of the kitchen spice to get high.
Article continues below advertisement
The catch is, getting high off nutmeg is a real thing — but it's a very dangerous method to get high, and users on the app are having bad trips.
If you're thinking of trying the challenge — don't. Here's why it's a bad idea.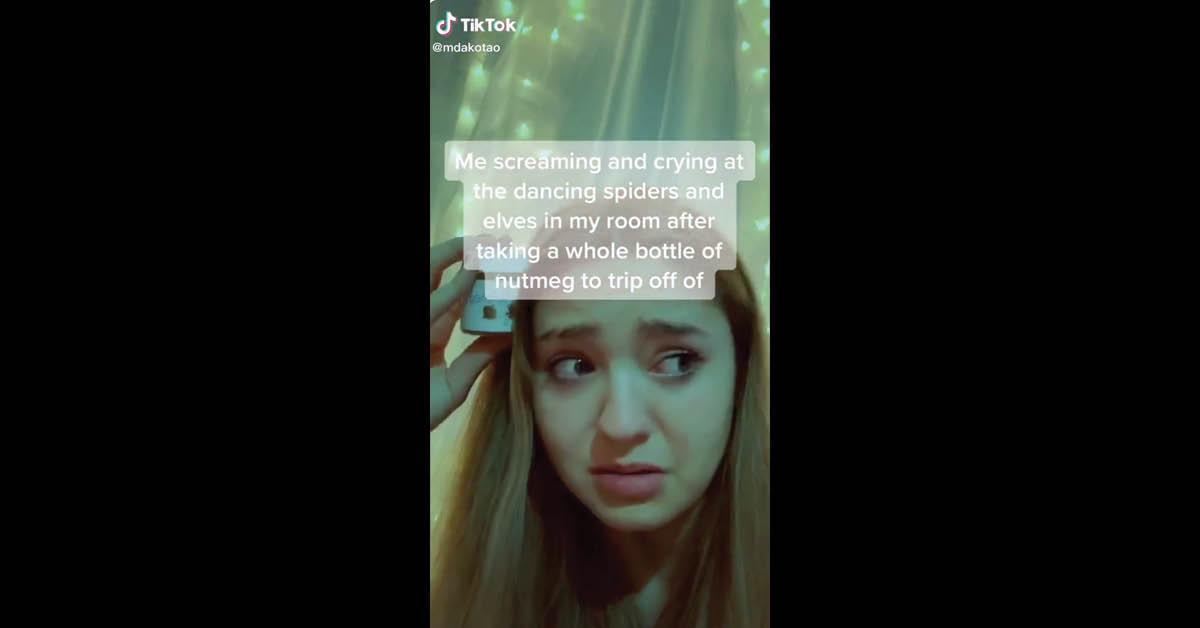 Article continues below advertisement
Teens are consuming large amounts of nutmeg to get high in TikTok videos.
The nutmeg challenge involves mixing large quantities of nutmeg either into a drink or into food with the hopes of getting the desired hallucinogenic effect. According to those on the app who claim to have tried it, the effects take about six hours to kick in, but will sometimes send them on horrifying trips.
Most report seeing elves or things coming out of their walls while feeling fuzzy and trance-like. TikTok user @fatbear99 tried the challenge twice, and in her videos about her second attempt, she claims she felt like she was dying and saw a man instead of elves.
Article continues below advertisement
"That was the scariest night of my life i thought i was gonna drop dead and i saw a person not elves and woke up w headache," she captioned one of the videos of her experience after finishing an entire container of nutmeg.
Of course, most of the videos posted under the hashtag #nutmegchallenge are people warning other users not to attempt the challenge, but there are also a good number of users who claim to attempt it and share their experiences.
Article continues below advertisement
Getting high off nutmeg is actually dangerous for you.
According to Healthline, nutmeg can actually get you high, as the spice contains the chemical compound myristicin. While this compound is also found in other kitchen spices, like parsley and dill, it's highest in nutmeg, which is why consuming large amounts of it can create a hallucinogenic effect.
The outlet reports that myristicin breaks down and affects the nervous system by "enhancing the neurotransmitter norepinephrine."
Article continues below advertisement
"This effect on the [central nervous system] is what eventually leads to side effects such as hallucinations, dizziness, nausea, and more," Healthline reports.
Consuming large amounts of the spice can cause side effects like hallucinations, drowsiness, dizziness, dry mouth, confusion, and in rare cases seizure, but there are more dangerous long term effects. In some cases, consuming large amounts of nutmeg can lead to organ failure or death when mixed with other drugs.
This is why all recipes that include nutmeg only require no more than half a teaspoon, as even two teaspoons can be enough to trigger the negative side effects.
Really, if you're thinking about trying the challenge, just don't.