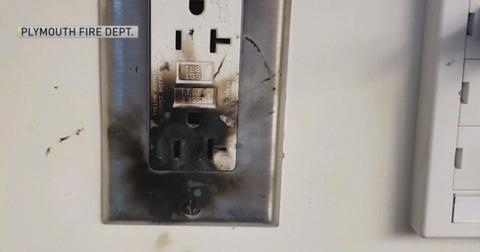 The "Outlet Challenge" on TikTok Is Stupidity at Its Finest
By Allison Cacich
Remember the "Tide Pod Challenge" of 2018 that saw kids across the country consume the laundry detergent packets for absolutely no reason at all? Well, back then we were certain that humanity had hit an all-time low, but the youths of today seem determined to prove us wrong.
A new fad called the "Outlet Challenge" is currently making waves on TikTok, and it's wasting a lot of firefighters' time. It requires a phone charger, a penny, and a wall outlet… three things that should not be said in the same sentence.
What is the "Outlet Challenge" on TikTok?
The challenge involves slipping a penny into the narrow slot between a plugged in phone charger and a wall outlet. The goal, apparently, is to see sparks fly, but the dangerous stunt is sparking actual fires instead.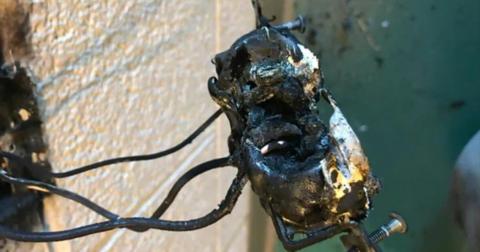 Twitter is having a big laugh over this outlet fiasco.
The social media platform came out swinging as news coverage about the challenge increased. "What's dumber than eating detergent?" one Twitter user asked while linking to an article about the TikTok videos. Another person added, "Smell that?? That['s] the smell of common sense and disappoint[ment] being electrocuted."