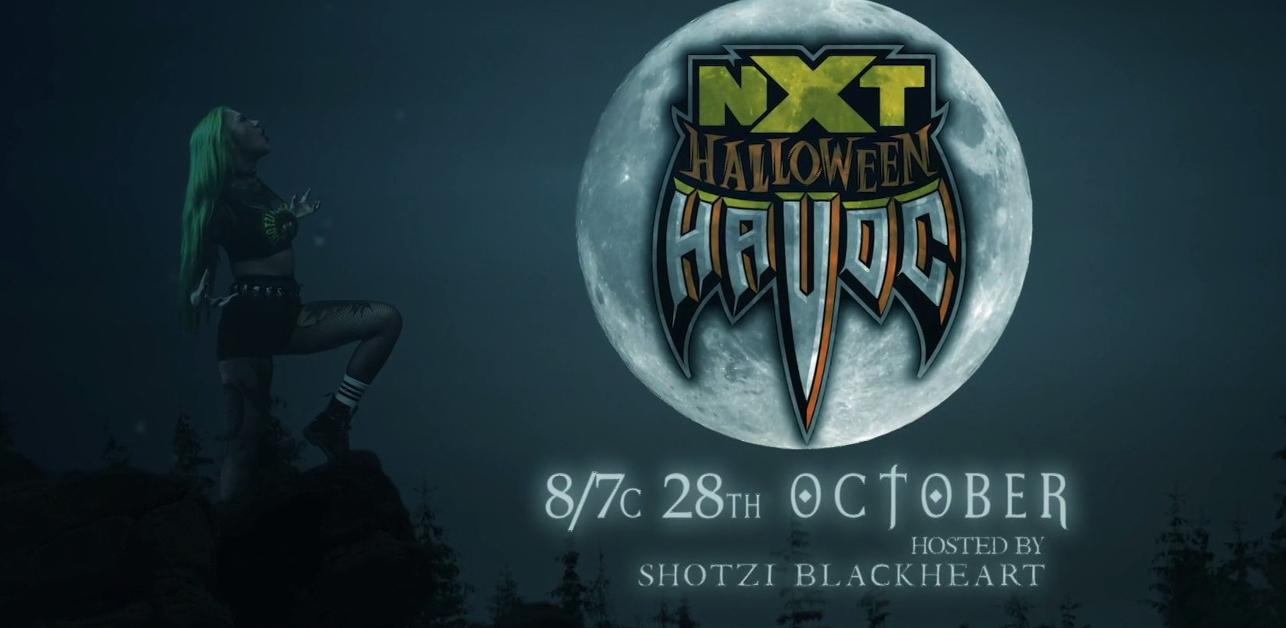 Which 'NXT' Wrestlers Will Come out on Top at 'Halloween Havoc'?
There's a lot to love about professional wrestling: you've got prime athletes pushing their bodies to the limit night in, night out. You've got dramatic storylines. Fireworks. Light shows. Awesome ring entrances. Hilarious catchphrases. But I think, at its heart, what makes professional wrestling so great is its campiness. That over-the-top desire to showboat extends even to pay-per-view days, like Halloween Havoc, which was revived on NXT and has fans already giving their match predictions.
Article continues below advertisement
'Halloween Havoc' shares the same name as a Halloween store in Owensboro, Ky., but it's a wrasslin' event.
Halloween Havoc first debuted during the WCW promotion in 1989, so it could be that the costume store borrowed its name from the wrestling league. WCW's last Halloween Havoc event was in October of 2000. The WWE purchased the rival organization on March 26, 2001 and the spooky-themed pro-wrestling event hasn't occurred for 20 long years.
NXT is reviving the October-based scripted violence extravaganza for 2020.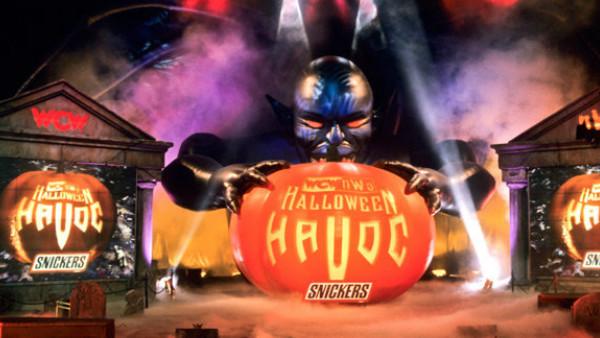 Article continues below advertisement
It's the first time a Havoc event will take place since the WCW closed up shop in 2001, which was one of the biggest spectacles the now-defunct organization would put on. Legends like Hulk Hogan, Macho Man, Ric Flair, Sting, Goldberg, and a ton of other high-profile wrestlers would all receive top billing on the event and to get on the card was a huge honor and a sign that you've either "made it" or were well on your way.
What are the 'Halloween Havoc' predictions for the 'NXT' roster?
The show will kick off on Wednesday, Oct. 28, 2020 at 8 p.m. EST on USA, and fans are worrying about the WWE's ability to properly "sell" folks on the event and build up enough compelling storylines to manufacture animosity between talent, given the short lead time to hype up Havoc.
However, that hasn't stopped NXT devotees from already burning their mental coals and playing matchmaker for the night's pugilistic festivities.
Article continues below advertisement
One redittor, caburr1982, had some interesting choices for the event, the first being a Cruiserweight ladder match to discover who the real Cruiserweight champion is going to be. Caburr thinks that a three-way match between Kushida, Santos Escobar, and Jordan Devlin is in order for the ladder match. Kushida had a huge win over Velveteen Dream recently, so while it's anyone's guess who he'll be fighting, the WWE might keep the momentum going for the Japanese wrestler.
Article continues below advertisement
It wouldn't be a PPV event without a solid tag team title contest. Currently "Breezango," (Fandango and Tyler Breeze) are the NXT champions and have had recent spats with Imperium. Perhaps a match-up between the two could be in order, and expect Breezango to come out on top, they're still a fan-favorite and have been crushing it as an intriguing tag team for a consistent period of time.
You know that NXT champion Finn Balor is going to be defending his title (that is if he doesn't lose it by the 28th) and chances are that he'll be going up against Kyle O'Reilly. The two have had a heated rivalry going as of late and it's hard to imagine it'll fizzle out anytime soon. Plus, it's way too late to try and come up with something new before Halloween Havoc.
Article continues below advertisement
Shotzi Blackheart is hosting the entire night's festivities, and she's a huge part of the promo for the event, given her dark demeanor and her total embrace of grungy, abrasive ring gimmicks.
Shotzi also had a tremendous showing against Io Shirai, which earned her a ton of respect from viewers and those apart of the pro-wrestling business.
Article continues below advertisement
Essentially Sports even claimed that Shotzi "is a future WWE women's champion" and given her high-energy performances, specific persona, and clear impact on fans, it's difficult to argue that they're wrong.
While she's hosting the event, expect her to get in the ring for some action as well. This could be a huge moment for the young wrestler to connect with even more fans and maybe even contend for the title against Io Shirai.
Are you excited for Halloween Havoc? Do you think that Shotzi will earn the NXT women's championship? Or will Io hold on to the title? What about Finn Balor? Is his second reign coming to a close? Or is he still the king of the hill over at the black and yellow brand?