From Politics to Film Production? The Obamas Just Signed a Massive Deal With Netflix
Barack and Michelle Obama's Higher Ground production company just signed a major deal with Netflix to work on a series of original films.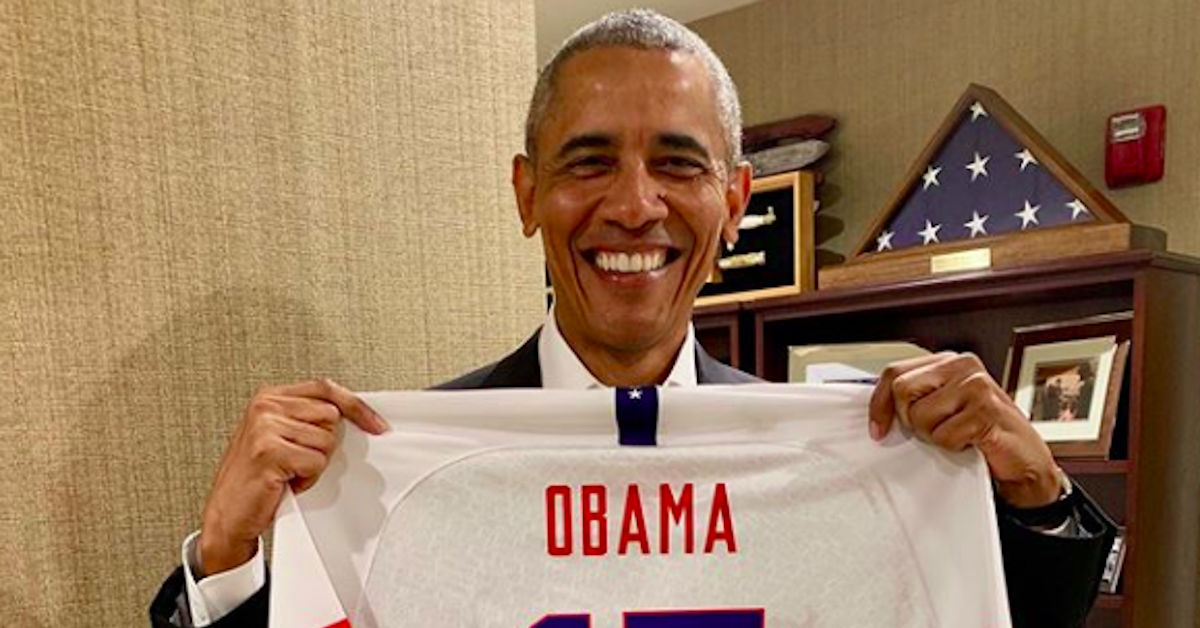 After two presidential terms and dominating the political landscape, Barack and Michelle Obama have set their sights on excelling in another field: media. The power couple recently announced that they're partnering with Netflix.
Article continues below advertisement
The Obamas just signed a massive deal with Netflix. 
The streaming giant tweeted some details about their deal: "President Barack Obama and Michelle Obama have entered into a multiyear agreement to potentially produce films and series for Netflix, potentially including scripted series, unscripted series, docuseries, documentaries, and features."
"One of the simple joys of our time in public service was getting to meet so many fascinating people from all walks of life, and to help them share their experiences with a wider audience."
Article continues below advertisement
"That's why Michelle and I are so excited to partner with Netflix," he continued. "We hope to cultivate and curate the talented, inspiring, creative voices who are able to promote greater empathy and understanding between peoples, and help them share their stories with the entire world."
Michelle Obama also gave some insight into the nature of the kinds of stories they planned on sharing with their production company, Higher Ground:
"Barack and I have always believed in the power of storytelling to inspire us, to make us think differently about the world around us, and to help us open our minds and hearts to others. Netflix's unparalleled service is a natural fit for the kinds of stories we want to share, and we look forward to starting this exciting new partnership."
Article continues below advertisement
This isn't the former president's first foray into television. 
If you feel like you've seen the former president on Netflix exclusives before, that's because you have.
Comedians in Cars Getting Coffee, which now lives on the streaming platform (along with Seinfeld) shows Jerry driving around the White House grounds in a vintage Corvette Stingray with Barack Obama. Mr. 44 also joked around with David Letterman in My Next Guest Needs No Introduction, another Netflix exclusive.
Article continues below advertisement
In addition to their deal with Netflix, the Obamas have also secured themselves individual book deals that are worth a ton of money: $60 million apiece, to be exact.
Michelle Obama's memoir, Becoming, was the bestselling hardcover book of 2018, moving well over 2 million copies. Barack Obama has a bestseller to his name, Dream From my Father, and his follow-up memoir is expected to sell even more when it lands sometime in 2020.
Article continues below advertisement
But not everyone is happy about the former first couple's success.
It also didn't help that Netflix's CEO Reed Hastings was supportive of Hillary Clinton in her 2016 presidential bid against Donald Trump, and that a UN Ambassador, Susan Rice, who served under Obama, sat on the company's board of directors.
Article continues below advertisement
Does Obama own Netflix?
There have been murmurs that the Obamas' deal comes with some stake in the company, but financial particulars of their contract with Netflix are still somewhat vague.
What we do know is that there are a slew of different programs that are coming out from the Obamas' production company, and they run the genre-gamut: scripted and unscripted series, along with films and documentaries are all on the table.
Article continues below advertisement
These are the upcoming Obama Netflix shows we know about:
American Factory is a documentary about a Chinese billionaire who opens a factory in Ohio that used to be home to a General Motors plant. Bloom is a scripted drama series that takes place in post World War 2 NYC and centers on people of color and the hurdles they are forced to overcome.
There's also Overlooked, which takes its source material from a NY Times column of the same name that tells the stories of amazing people in obituaries. A preschool show, Listen to Your Vegetables and Eat Your Parents focuses on food, and there's also a yet-to-be-titled Frederick Douglass biopic in the works.
Article continues below advertisement
Higher Ground definitely has its work cut out for them, but judging by the buzz surrounding their deal with Netflix, and Michelle Obama's success with Becoming, I think it's safe to say that at least one of their projects is going to be a hit. What do you think?