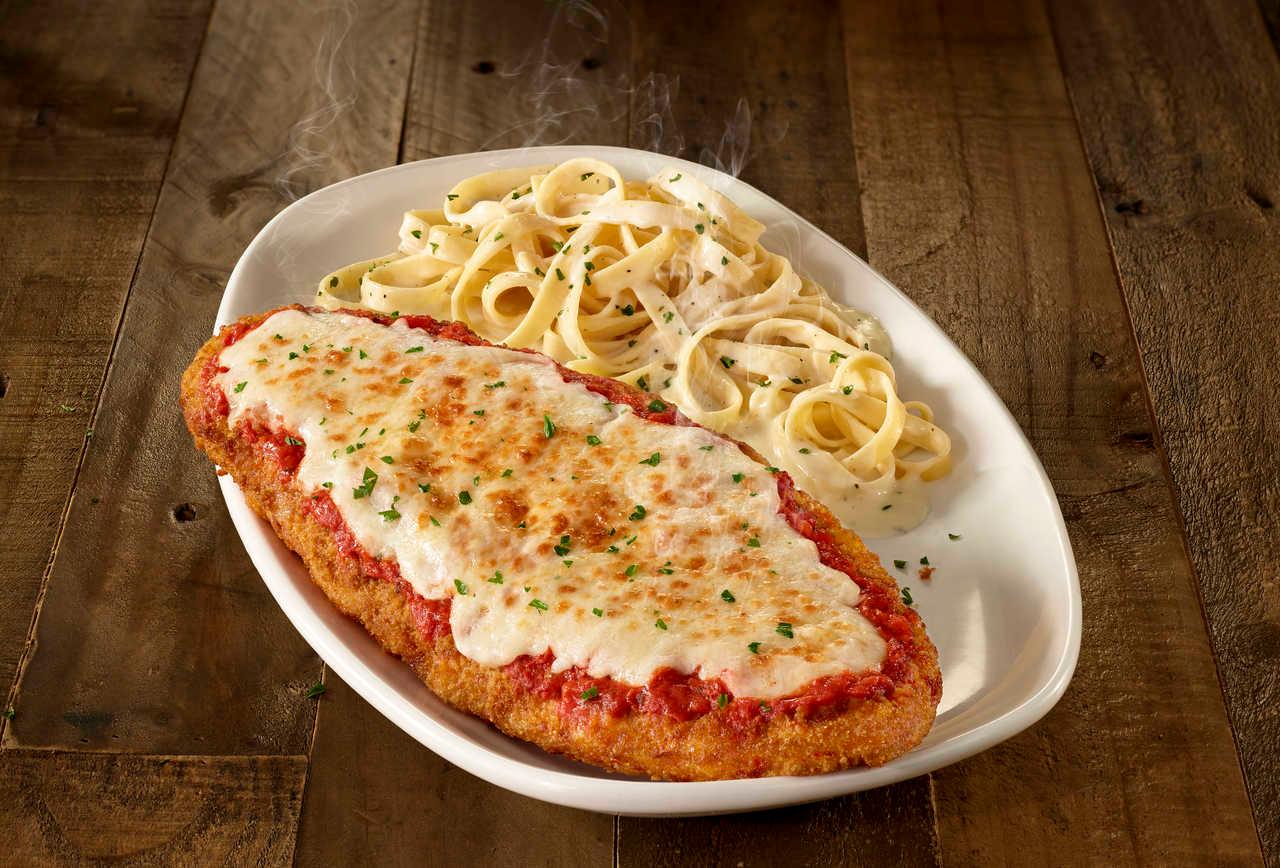 Olive Garden Released a Foot-Long Chicken Parm and It Wasn't an April Fools
Olive Garden is well known for their generous portions and infinite breadsticks. You could easily order a meal and fill up for several days. But this month, the restaurant chain is taking that to the extreme.
Article continues below advertisement
Olive Garden's newest promotion, the Giant Italian Classics menu, offers massive versions of four of the most popular menu items, each starting at $12.99. And no, this isn't an April Fool's joke, but the promotion is only running for a limited time.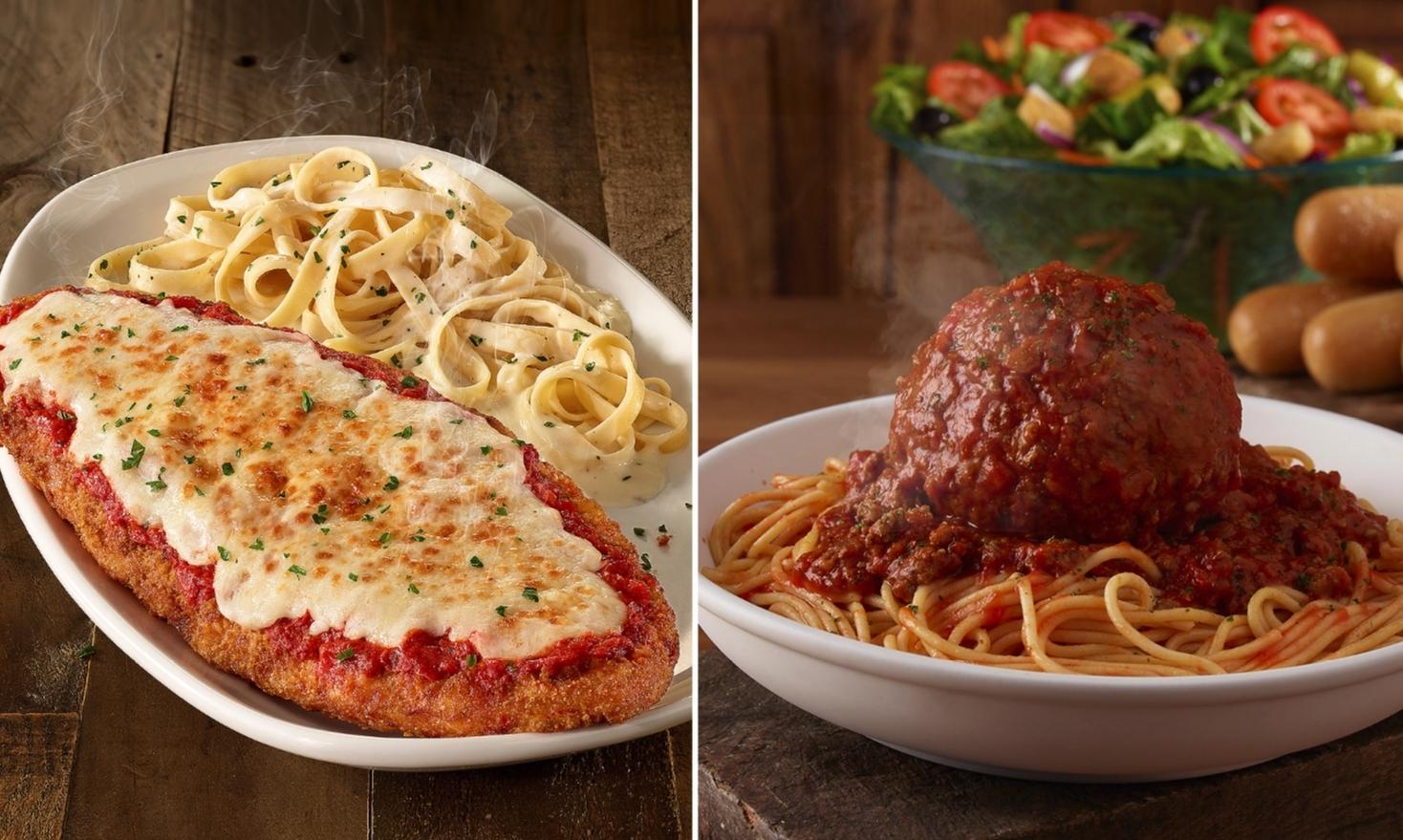 Article continues below advertisement
What does Olive Garden have on offer? We're glad you asked. The menu in includes a 2 oz. giant meatball on a plate of spaghetti topped with meat sauce; an 11½ inch-long chicken parmigiana, served with fettuccine alfredo; massive four-cheese stuffed shells, which are served in marinara, and the same giant stuffed shells with shrimp and smothered in alfredo sauce.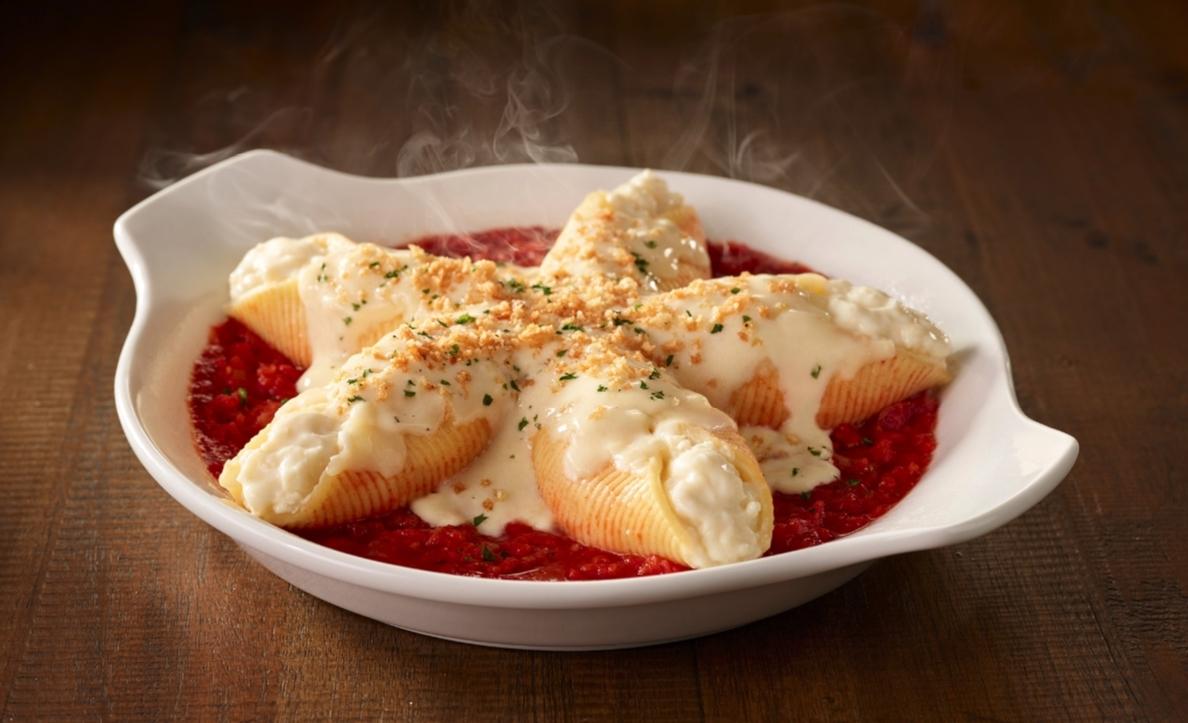 Article continues below advertisement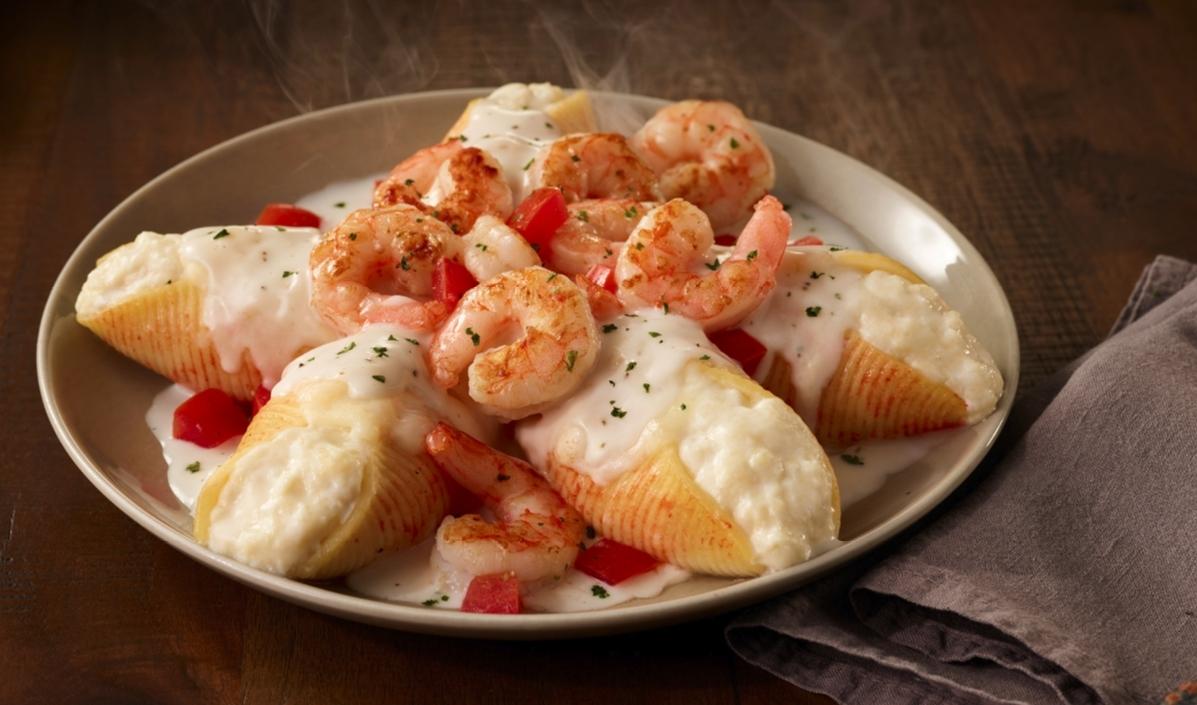 Article continues below advertisement
Jennifer Arguello, Executive Vice President of Marketing at Olive Garden, said in a press release:
"Olive Garden is known for its generously-portioned, craveable Italian food at a strong value – with unlimited salad or homemade soup and breadsticks served with every meal."
"And we regularly hear how much our guests love our timeless dishes like Chicken Parmigiana and our classic meatballs. So, in the spirit of Italian generosity, we're serving up them up BIGGER than ever before with the introduction of Giant Italian Classics."
The promotion runs until May 27, and all orders come with the standard unlimited breadsticks and soup or salad, just in case these massive items aren't enough for you.
Article continues below advertisement
Here's a full description of each item from Olive Garden:
New! Giant Meatball with Spaghetti: House-made giant meatball topped with homemade meat sauce. Served with spaghetti.
New! Giant Chicken Parmigiana: Oversized chicken parmigiana, topped with homemade marinara sauce and melted mozzarella. Served with fettuccine alfredo.
New! Giant Four-Cheese Stuffed Shells: Four-cheese giant stuffed shells topped with homemade marinara, alfredo and toasted breadcrumbs.
New! Giant Stuffed Shells with Shrimp: Four-cheese giant stuffed shells topped with shrimp, homemade alfredo sauce and seasoned tomatoes.