Former Olive Garden Employee Reveals 'Secrets' of Working There in Viral TikTok
Morgan Potter shared the good and the bad that went on behind the scenes when she worked at Olive Garden.
When you're here, your family. But after you stop working at Olive Garden, it seems all bets are off. Former Olive Garden employee Morgan Potter went viral on TikTok for sharing some behind-the-scenes secrets about her time in the Olive Garden trenches.
Article continues below advertisement
Some of it is good, and some of it is bad, but all of it has to do with breadsticks. No seriously, the breadsticks are mentioned multiple times.
Article continues below advertisement
"First," she says, "the training process is so much fun. At my Olive Garden, we taste-tested every food on the menu so we could tell the customers what's good and what isn't."
Um. That sounds like a dream. I wonder how many people take a job at Olive Garden just for the free food during the training process. But apparently, that's not where the gravy train ended! Or should I say...the alfredo train?
Article continues below advertisement
Morgan continues, "The employees get to eat soup, salad, and bread for free the whole shift, pretty much." That's incredible. Not only are the soup, salad and breadsticks unlimited for customers, but that rule seems to apply to Olive Garden employees as well. Neat!
But wait... That may not be entirely accurate. Morgan explains that the soup, salad, and breadsticks aren't really unlimited. She had customers that definitely pushed the limits, and she had to cut people off on occasion. "Too much is too much," she says. I wonder how many breadsticks you'd have to eat to get cut off by Olive Garden. Seems like it would have to be a lot.
Article continues below advertisement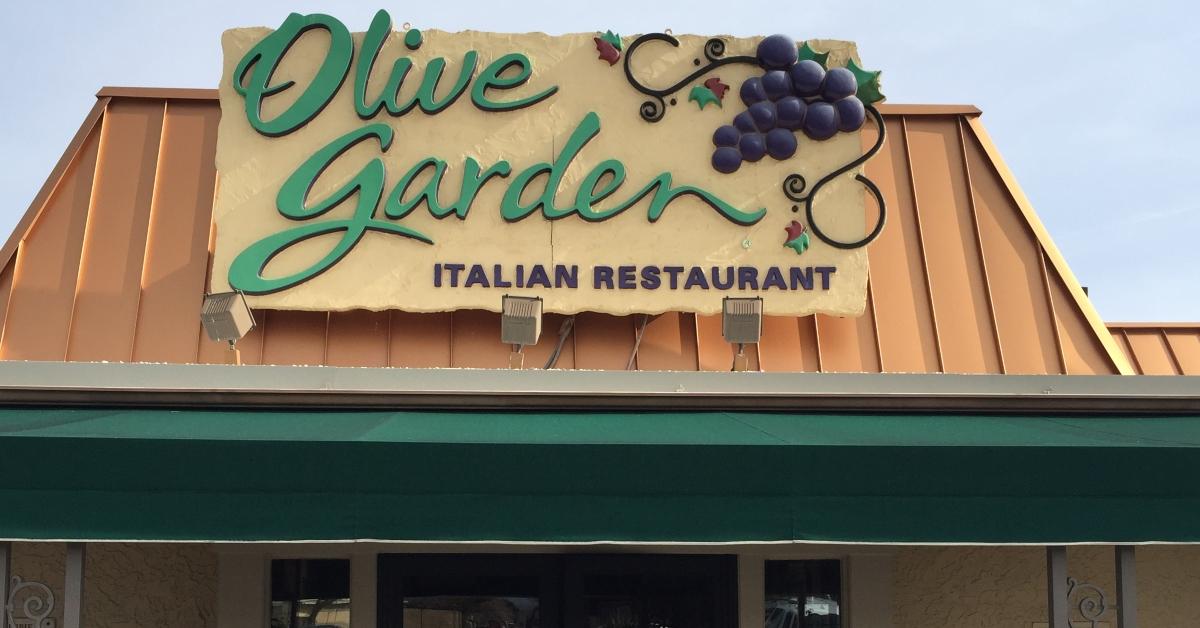 Last but not least, Morgan dishes about, well, the dishes. "Pretty much everything is microwaved," Morgan says, "and the fresh bread really isn't fresh." But hey, if it tastes good, it tastes good, right?
Article continues below advertisement
In a comment, she clarifies, saying that items are kept in a heating drawer. But strangely, some fellow Olive Garden employees commented on Morgan's video, saying her restaurant operated in a totally different way from theirs.
One person who worked there said they had to pay for soup, salad, and bread, and that they could only have it on their break. It was only $1, but it's still different from the "unlimited all shift long" scenario Morgan described.
Article continues below advertisement
Others said that at their restaurants, bread is in fact baked fresh daily, and that microwaves are only used occasionally. Some, though, said Morgan's description squares exactly with their own experience working at Olive Garden.
Article continues below advertisement
In another video, Morgan shares what she orders from Olive Garden as someone who used to work there. She gets "at least four breadsticks," the chicken gnocchi soup, chicken alfredo, and zeppolis with chocolate sauce. Now I'm hungry...
Morgan's videos have hundreds of thousands of views. Turns out people are really curious to get a peak behind the curtain of their favorite Italian chain restaurants. Personally, I think it's a good sign that Morgan used to work there and will still eat their food. That's all I need to know.