Olly Sholotan's Carlton in 'Bel-Air' Isn't So Different From Alfonso Ribeiro's Take on the Character
At the core of Carlton Banks is a desire to be accepted, and Olly Sholotan plays that well in 'Bel-Air.' Let's break down how his Carlton is similar to the OG.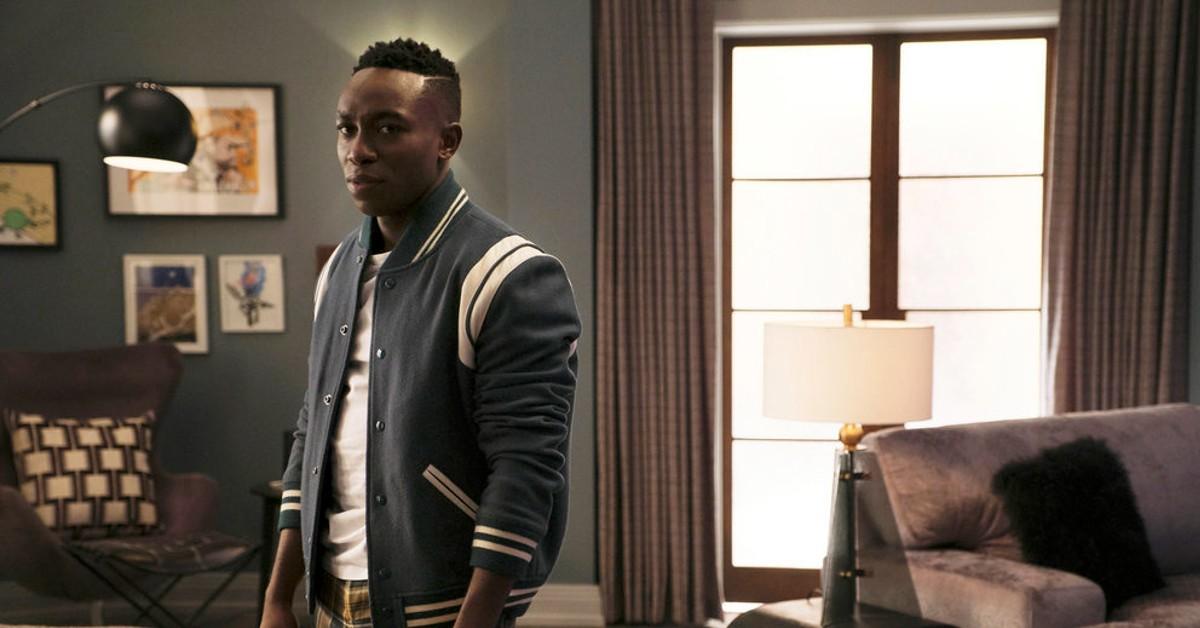 Warning: The following article contains spoilers for Bel-Air.
To say that Will Smith (Jabari Banks) and Carlton Banks (Olly Sholotan) got off on the wrong foot in Bel-Air would be an understatement. Will was a total fish-out-of-water from West Philadelphia when he arrived at his aunt and uncle's Bel-Air mansion.
Article continues below advertisement
Although Will's Aunt Viv (Cassandra Freeman), Uncle Phil (Adrian Holmes), and cousins Hilary (Coco Jones) and Ashley (Akira Akbar) have accepted him, Carlton had beef with Will from the second he saw him. Carlton's final straw (in the first episode anyway) was when Will kissed Carlton's ex Lisa (Simone Joy Jones). Carlton pushed his cousin into the pool, which was especially harsh given that Will couldn't swim. Not the greatest way for the two to bond.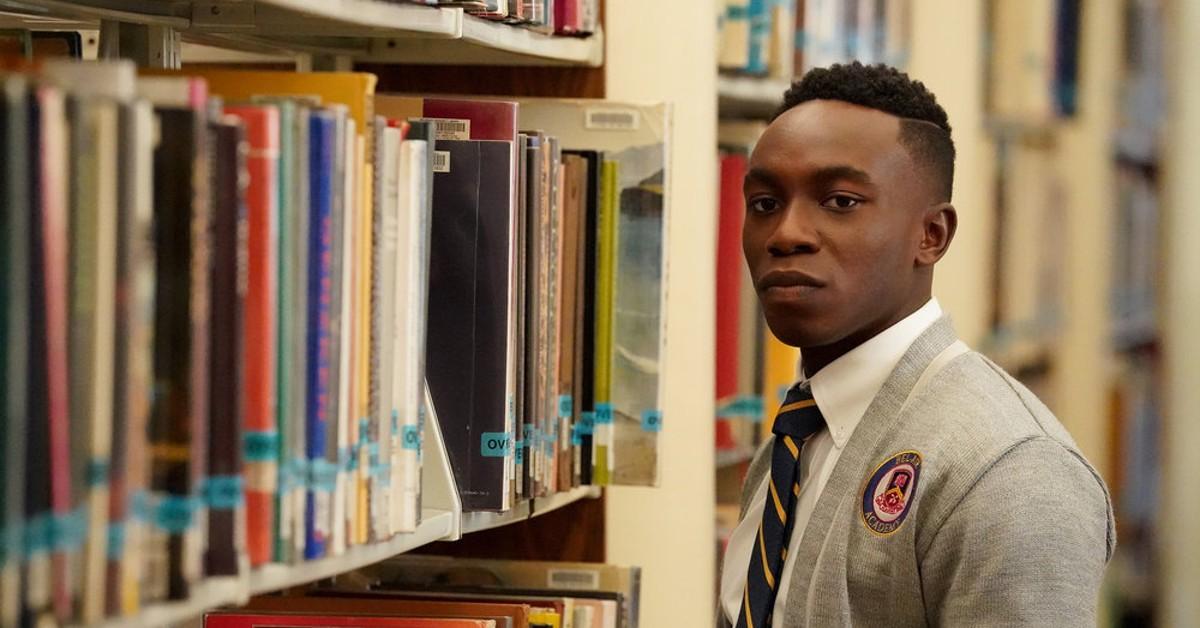 Article continues below advertisement
Actor Olly Sholotan plays the new Carlton on 'Bel-Air.'
It's inevitable with any reboot that fans will draw comparisons between the original characters and their new portrayals. Alfonso Ribeiro's take on Carlton Banks in The Fresh Prince of Bel-Air was as iconic as they come. However, 23-year-old Olly Sholotan is doing a fantastic job of putting his own unique spin on Carlton. The basic premise of the character is similar: a rich, affluent young Black man trying to figure out his own identity, and not apologizing for being Will's polar opposite.
Olly, who's also a singer and music producer in real life, told Looper that he felt sympathetic to how Carlton acts during the events of Bel-Air. "It wasn't much of a challenge [playing Carlton] because it's something that I think every Black person has experienced," he explained. "I always say the Black experience is that of constantly experiencing white supremacy to a certain extent."
Article continues below advertisement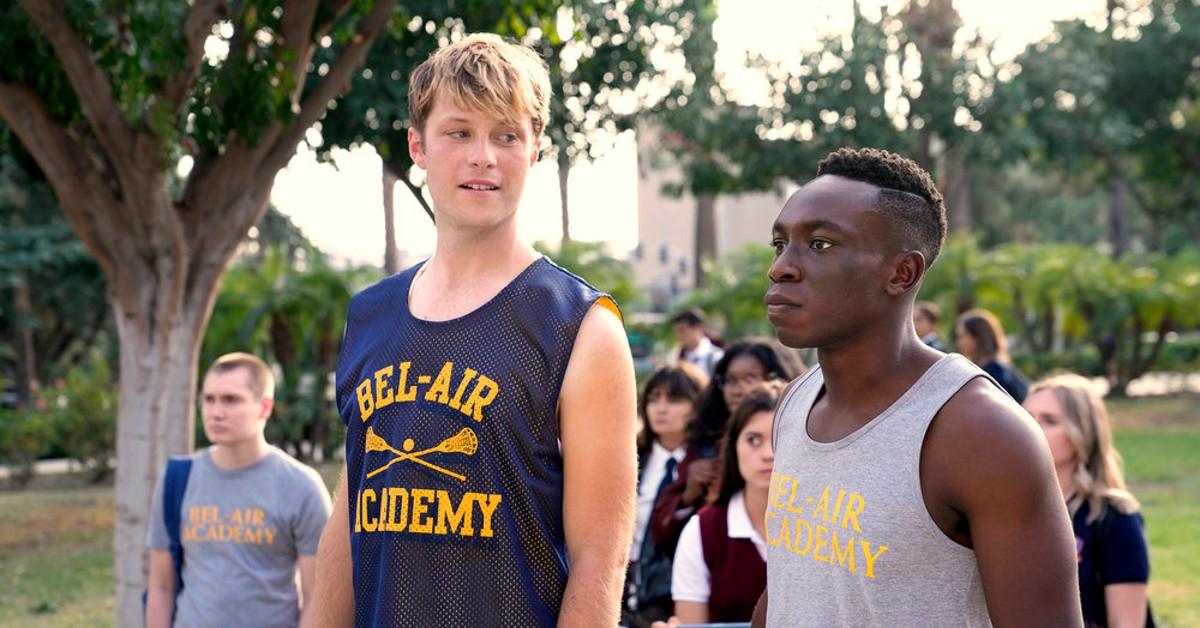 The actor went on to explain that Carlton's actions are more centered on survival than anything. "It's easy to look at Carlton and be like, 'Oh, this is a kid who sees Black people as lesser than,' but when you realize that a lot of his opinions are as a result of him trying to survive in his community and in his very privileged corner of Bel-Air, then you see why he feels the way that he feels."
Article continues below advertisement
How Alfonso Ribeiro's Carlton faced issues similar to Olly's version of the character.
Of course, the original Fresh Prince was a sitcom as opposed to the more dramatic Bel-Air. However, Alfonso's version of Carlton also struggled with the same issues that Olly described in his interview with Looper. Just like in Bel-Air, the original Carlton and Will clashed over Carlton's privilege. For example, when Will and Carlton got racially profiled and thrown in jail by two cops who assumed they stole a car, Carlton defended the cops after Uncle Phil (James Avery) got the pair out of jail.
Article continues below advertisement
Will tried to explain to Carlton that no amount of money could help him escape racist people. Will had grown to genuinely care about his cousin and just wanted Carlton to recognize his privilege. In turn, Carlton helped Will understand that just because he was more conservative and had money (and liked to dance to Tom Jones), that didn't make him any less of a Black man.
The relationship between Will and Carlton in The Fresh Prince of Bel-Air was one of the best parts of the iconic '90s series. As the new Bel-Air moves forward in its first season, we're eager to see how Olly's Carlton also grows with Jabari's Will. We hope these two can became as close as their original character counterparts.
Stream new episodes of Bel-Air on Thursdays at 5 a.m. EST/2 a.m. PST on Peacock.