The 'Omicron Queen' Song From TikTok Is Going Viral Right Now and We Can't Stop Listening
Just like the Omicron variant went viral IRL, "Omicron Queen" has gone viral on TikTok. One of the hottest songs on the short-video platform right now is "Omicron Queen" by musician Karl Wolf, who goes by @karlwolfs.
Article continues below advertisement
Karl, who unfortunately tested positive for COVID-19, teased a snippet of the song on Christmas Day 2021 and dedicated it to the hundreds of thousands of folks who also had to spend their holiday in quarantine. Users went wild. Then he released the full version two days later.
Haven't heard it yet? Keep scrolling for more on this catchy tune about this incredibly catchy variant.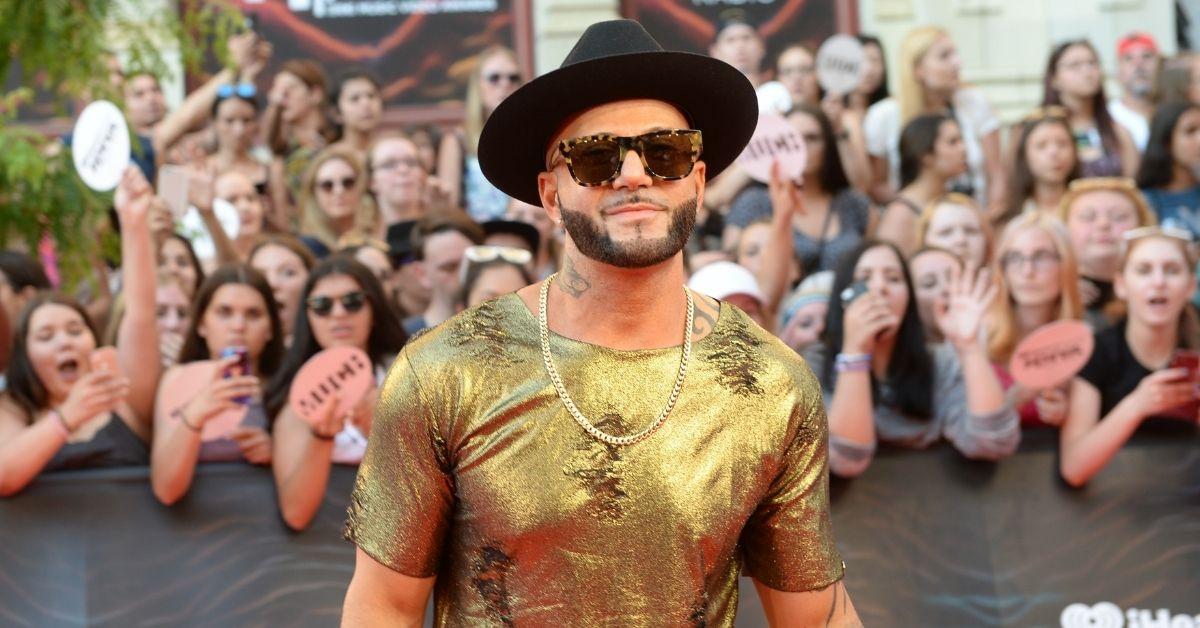 Article continues below advertisement
What is 'Omicron Queen'?
"Omicron Queen" is a song by Karl Wolf that hilariously warns listeners about the dangers of the Omicron variant. While the song's title may suggest it's an original track, it was heavily inspired by Billy Ocean's "Caribbean Queen."
Prior to officially dropping the song on YouTube on Dec. 27, 2021, Karl gave users a Christmas treat by dropping a demo of it on TikTok. In the one-minute-and-seventeen-second clip, which has been viewed over a million times, Karl is seen recording the song in his home studio.
Article continues below advertisement
"She coughed on me, now I'm feeling so weak. A rapid test, couldn't even reveal. In a blink of an eye, those COVID cases just increased. They told us to take the booster we will be free," the first verse goes.
Then the chorus follows: "Omicron Queen, how'd you catch it, if you took the vaccines? When they lock down I'mma run, Florida here I come! Omicron Queen, now we share the same strain. When they lock down I'mma run, Florida here I come!"
Article continues below advertisement
The tune hilariously sums up the struggle of getting COVID after receiving the booster shot and vaccine. It also touches on North America's climbing COVID cases.
Not to mention, it sheds a light on the state of Florida, which has made headlines during the pandemic for its high number of COVID cases and poor attempt to slow the virus's spread. Karl jokes that if we go into lockdown again, he's going to Florida because playing it safe did not protect him from COVID.
After he dropped the video on TikTok, users quickly took to the comments to applaud Karl on his very timely and creative remix of a classic tune.
"This song is catchy! Just like Omicron," one user teased in the comments. Another chimed in: "I literally just got home from work and EVERY single patient tested positive and every single one had been vaccinated. This made my night!"
Some users even used Karl's song to create their own videos on TikTok.
Article continues below advertisement
Who is Karl Wolf?
Karl Wolf is a Lebanese-Canadian musician. His real name is Carl Abou Samah, but he goes by the stage name Karl Wolf.
Article continues below advertisement
Based in Ontario, Canada, he's been in the music business for over a decade. In 2006, he released his first solo album Face Behind the Face. Since then, he went on to release five more albums, which include a lineup of original tunes as well as covers. He's most well known for his songs "Get Away," "Gravity," and his cover of Toto's "Africa."