Is Peacock's New Teen Drama 'One of Us Is Lying' Based on a True Story?
'One of Us Is Lying' is a murder mystery that is described as 'The Breakfast Club' meets 'Pretty Little Liars.' Is the teen drama based on a true story?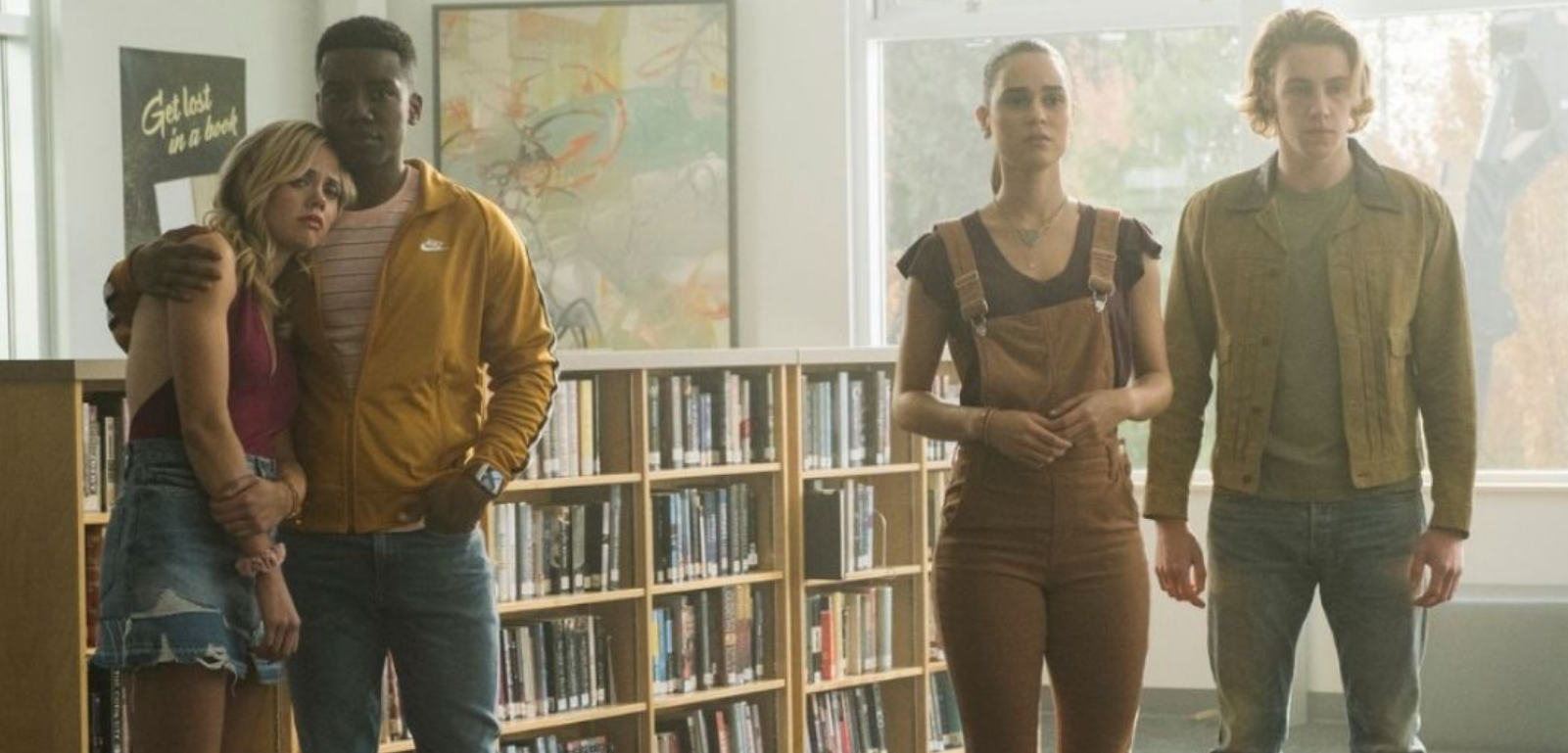 The new teen drama One of Us Is Lying premiered on Oct. 7 on the streaming platform Peacock. The series begins on the first day of school with a provoking post on About That — a blog run by outcast Simon Kelleher (Mark McKenna) that spills all of Bayview High School's dirtiest secret — promising forthcoming exposures on four anonymous students. However, Sam doesn't deliver on his promise. He ends up in detention, and before it is over, Sam dies from what appears to be an allergic reaction.
Article continues below advertisement
When the police appear on the scene, they believe it to be a homicide. The drama really begins when the four other students, Cooper Clay (Chibuikem Uche), Adelaide "Addy" Prentiss (Annalisa Cochrane), Nate Macauley (Cooper van Grootel), and Bronwyn Rojas (Marian Tejada), that are in detention with him become the prime suspects after his untimely death. As the cops gather evidence, they don't think Sam's death was accidental.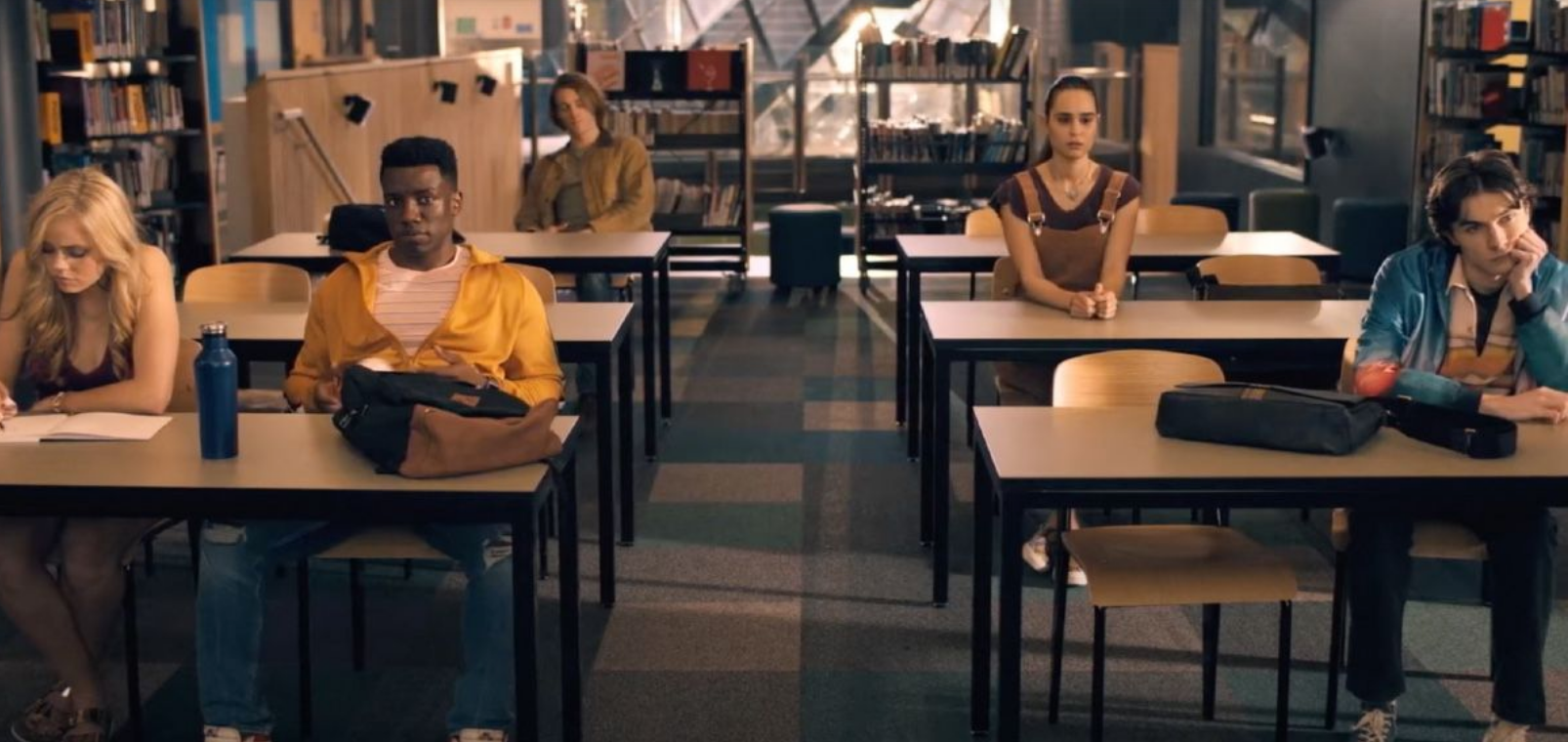 Article continues below advertisement
They highly believe that one of the four teenagers killed Sam, and they all have something to hide. One of Us Is Lying combines the plot of murder mystery and the drama of high school for a notably complex storyline, with each of the characters' secrets slowly being exposed. Even though the show has a made for television format, could some real-life events be covered up in the narrative? Is this new show based on a true story? Here's what we know.
Is 'One of Us Is Lying' based on a true story?
So, One of Us Is Lying is not based on a true story. The new Peacock original series is based on a 2017 suspense novel of the same name written by Karen M. McManus. The book's central idea revolves around bringing high school students that are from completely different backgrounds and putting them in a situation where they're forced to get to know each other.
Article continues below advertisement
Even though Karen was not directly involved in the creative direction of the television series, she was consulted when her book was being adapted to the small screen. It's been said that her deep knowledge of the characters and narrative was a huge help in the process. Since Karen's novel had a significant fan following, she had a list of crucial moments in the story that readers especially enjoyed.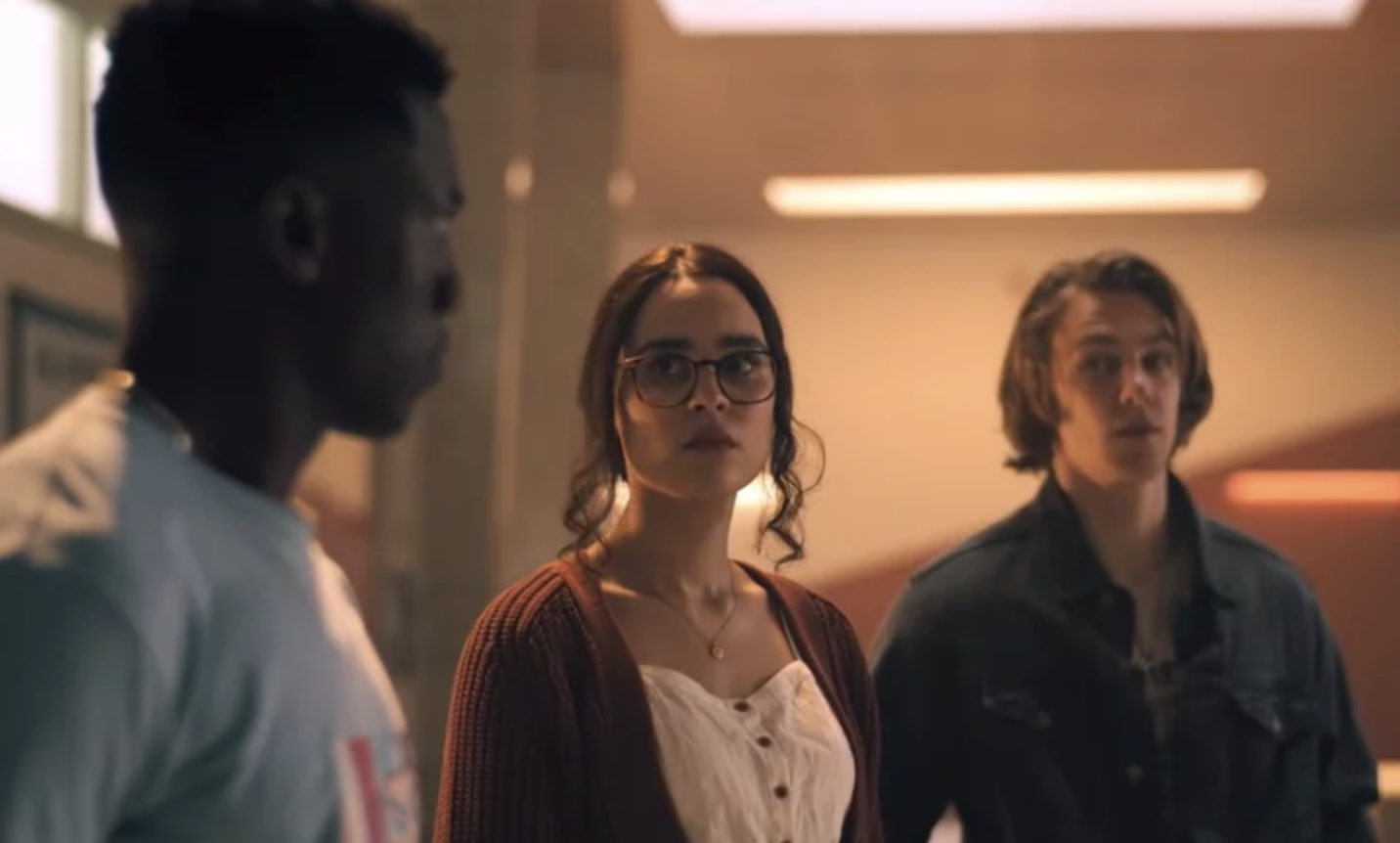 Article continues below advertisement
That list was given to the producers, who made sure to keep One of Us Is Lying's story arc as close as possible to the novel. In an interview with Entertainment Weekly, creator Darío Madrona discussed the murder mystery and how close it follows the book. He shared, "We all love the book, so we wanted to be faithful to it."
He went on to say, "We've been faithful to the spirit of the story and the themes and the characters, but also trying to add some little twists and turns here and there so we can surprise readers of the book, expand the story a little more. We tried to be faithful because the book is great. But at the same time, we wanted to add a little more spice to it and more elements to play with, and hopefully surprise people who read the book and think they know what's coming."
The first six episodes are available for streaming and the final two episodes of Season 1 will be available to watch on Oct. 21.
One of Us Is Lying is available to stream on Peacock.