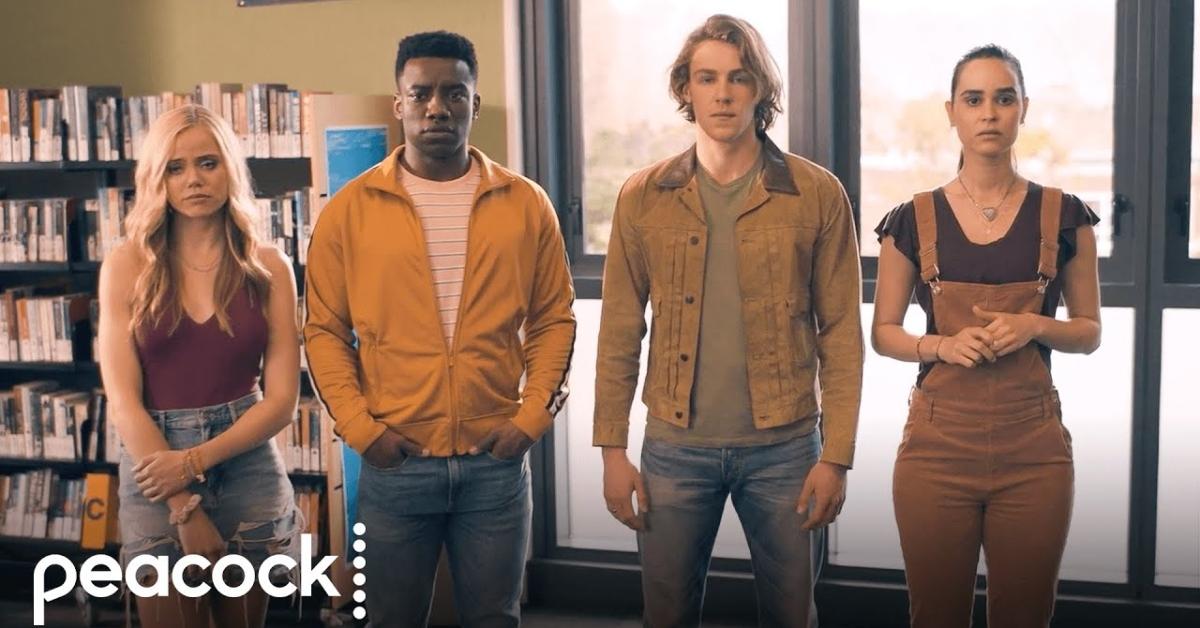 Do Bronwyn and Nate End Up Together? Actors Talk Showmance in 'One of Us Is Lying' (EXCLUSIVE)
Spoiler alert: This article contains book spoilers for One of Us Is Lying.
Peacock's latest YA series follows five high school teens who are forced to attend detention together, but only four make it out alive. With the four adolescents each having something to hide — as well as a hatred for the victim, Simon — it begs the question: Who killed him?
Based on the novel by Karen M. McManus, One of Us Is Lying takes a page from John Hughes' iconic film The Breakfast Club, and adds a murder-mystery plot twist.
Article continues below advertisement
With drama, secrets, lies, and showmances, One of Us Is Lying is a total binge-worthy series. One relationship that you will totally 'ship is between "criminal" Nate and valedictorian of the senior class Bronwyn. So, will these two end up together in the show?
Ahead of the show's release, Distractify spoke exclusively with some of the young actors from the series and got the scoop from Cooper van Grooten (aka Nate) and Marianly Tejada (aka Bronwyn) about their on-screen chemistry — and whether their relationship will play out similarly on the series as it did in the book.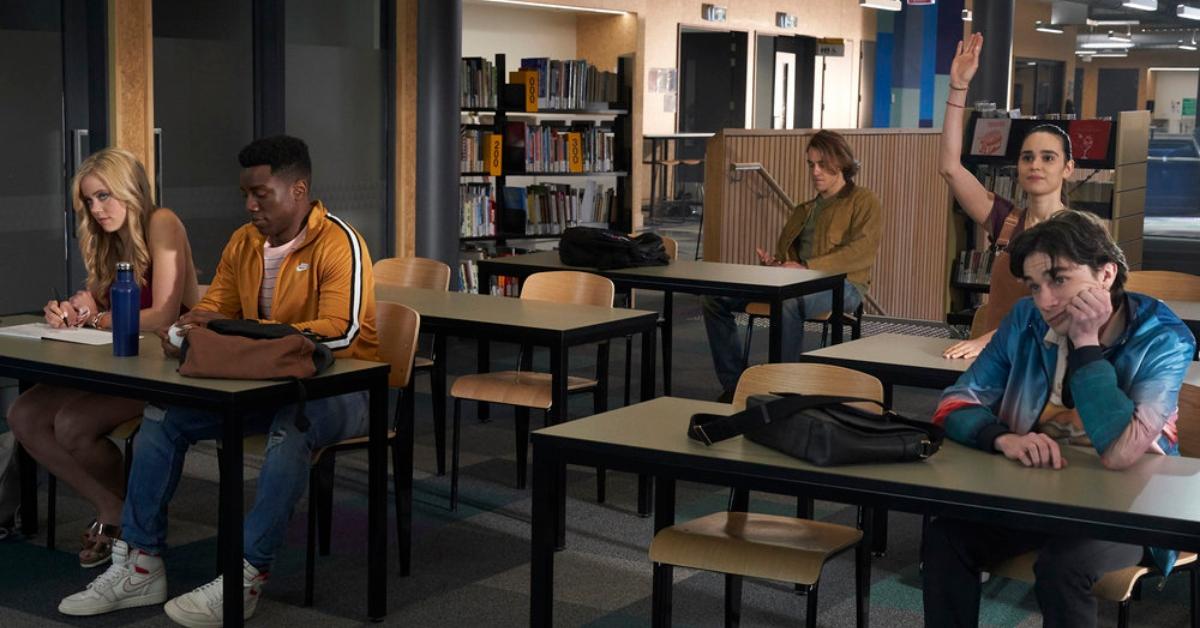 Article continues below advertisement
Do Bronwyn and Nate end up together in 'One of Us Is Lying'?
Who doesn't route for the good-girl-and-bad-boy love story? We sure do! So, will a showmance play out on-screen as it does in the book?
In the book, Nate breaks up with Bronwyn and the two go their separate ways. Three months later, Bronwyn is dating Evan but she does not have feelings for him and plans to end their relationship.
Still hurt by her relationship with Nate, Bronwyn pours her emotions into a piano solo at the San Diego Symphony. When she's finished, Nate approaches her and confesses that he thought she would be better off without him. Following Nate's emotional apology, he asks Bronwyn to the movies, and she agrees.
So, will the two characters' storylines have the same ending?
Article continues below advertisement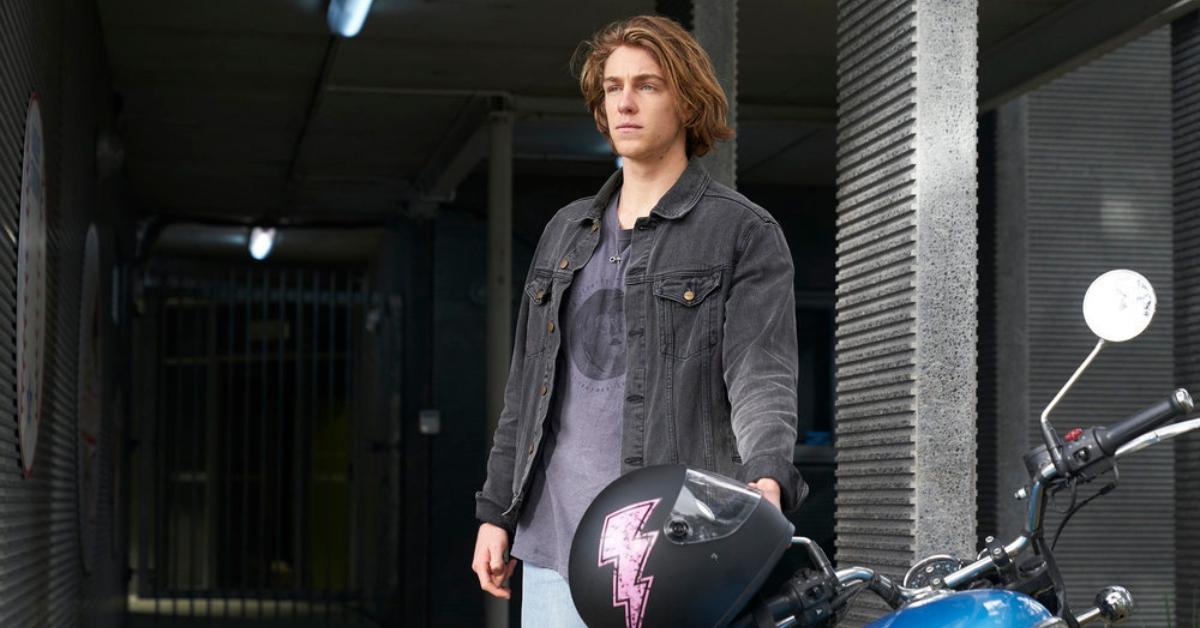 "It's an amazing journey to explore between Bronwyn and Nate," Cooper exclusively told Distractify. "And getting the chance to do it with you, Marianly, was amazing. We can't really spill too much, can we?"
Though the actors couldn't dish on if their characters would end up together in the end, Marianly added, "We can't really ... but you're gonna go on a fun ride. I'm gonna leave it at that."
Article continues below advertisement
Will there be a Season 2 of 'One of Us Is Lying'?
It's not uncommon for shows to differentiate from their novel counterparts, especially when it comes to the end. Though the cast of One of Us Is Lying couldn't spill on specific details that will deviate from the book, Marianly told us that "there are differences from the book in the show. So, anything can really happen."
Even though the book concludes with the characters three months later, it seems there is a possibility for a Season 2.
"I think it's fair to say that there are roads to travel down if, if they choose they want to go into another season," Chibuikem Uche (aka Cooper) exclusively dished to Distractify. "Yeah, I definitely say that it's open."
One of Us Is Lying is available to stream on Peacock on Oct. 7.