Oscar De La Hoya Reveals Painful Past Ahead of Now Canceled Fight
Oscar De La Hoya opened up to media about the lows of his life following the news his bout with Vitor Belfort had to be canceled due to COVID.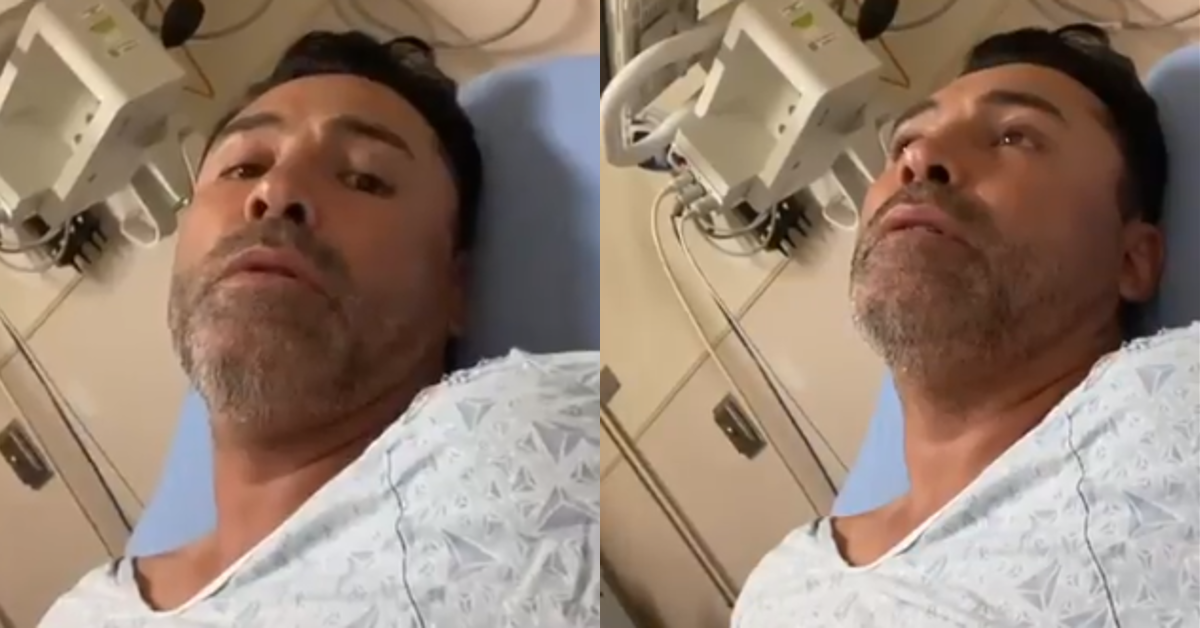 In the build-up to his return to the ring against mixed martial arts legend Vitor Belfort, Oscar De La Hoya discussed a variety of different subjects about this past.
The East L.A. native recently broke the news that he was out of his fight with Vitor after testing positive for COVID-19, and was hospitalized as a result.
Article continues below advertisement
But in the build-up to the fight, he got extremely candid about his past: like the fact that he was "raped" and that he had overdosed on drugs.
Oscar De La Hoya recently opened up about his past, including drug use.
During a sitdown with Jeremy Piven on the actor's How U Livin J Piven podcast, Oscar said that after he retired from boxing, he had overdosed on drugs.
"This was once after I retired. Within those 10 years of just losing myself I ended up just f---ing overdosing. Nobody knew," the former world champion said.
Article continues below advertisement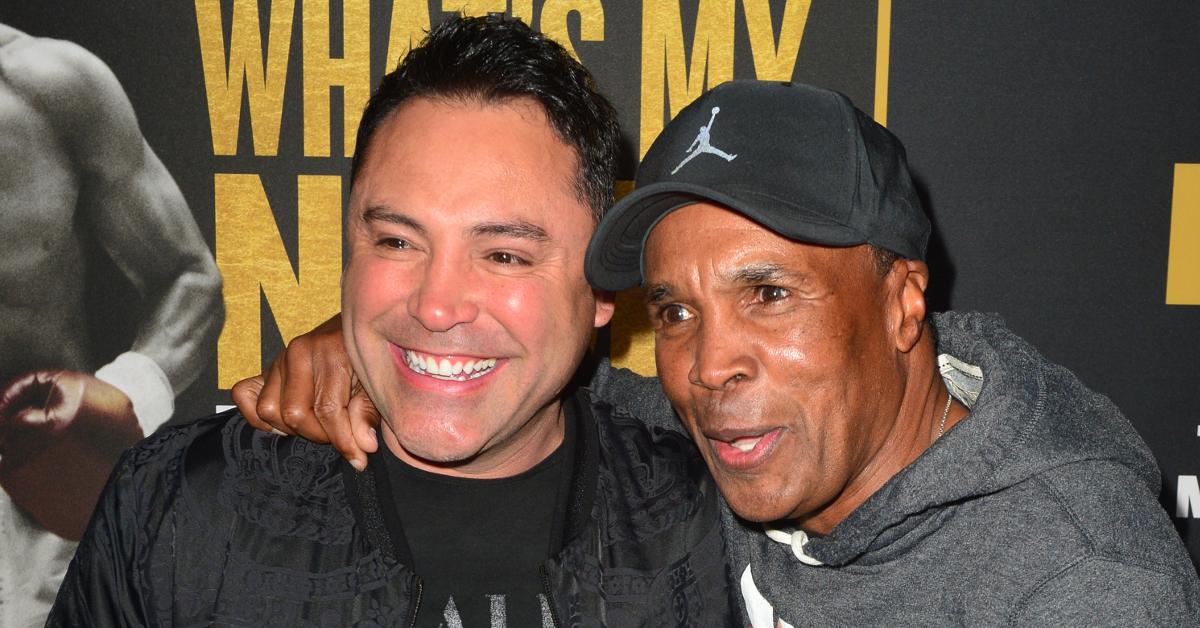 He continued, "Doctor's hid it, and it's like I have f---ing minions that just hide everything, right? If Oscar does something? Hide it. I'd be out in the street at five in the morning, just walking like a zombie, almost getting ran over on the freeways — s*--t like that. Pretty bad, pretty bad."
While Oscar didn't specify exactly what kind of drugs he OD'd on, he has spoken in the past about his affinity for cocaine, a drug he'd often imbibe.
Article continues below advertisement
The champion also revealed in the lead-up to the fight that when he was attending a boxing tournament in Hawaii he was "raped" by an "older woman."
He spoke about the incident with the Los Angeles Times: "I was raped at 13, from a woman, an older woman. Thirteen, lost my virginity over being, you know, being raped, basically. ... She was over 35."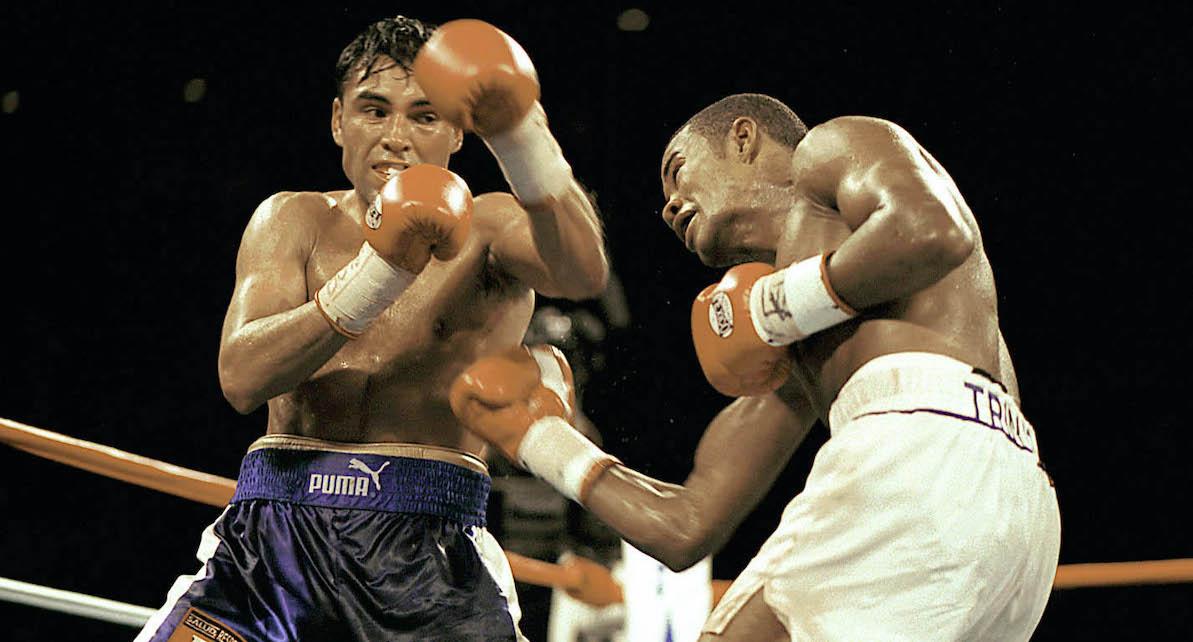 Article continues below advertisement
Oscar also said that even in his "return" fight against Manny Pacquiao, he was still regularly drinking and partaking in drug use, and his decision to step back in the ring against Vitor Belfort was a chance to "find closure" for himself.
That battle will need to be put to the side, unfortunately after he was diagnosed with COVID-19.
Oscar plans to return to the boxing ring before the end of the year, despite Covid.
The star posted an emotional video on social media discussing the unfortunate turn of events: "I mean, what are the chances of me getting Covid? I've been taking care of myself, and this really, really kicked my a--."
Despite the roadblock, Oscar stated that he is "confident" he will fight before the year is out.
Article continues below advertisement
Evander Holyfield was picked as a last minute replacement against Vitor Belfort.
With only a few days left before the fight, promoters reached out to former Heavyweight Boxing Champion Evander Holyfield, one of the most respected pugilists in the sport, who was not only immortalized in the sweet science for his in-ring prowess and epic battles against top competition, but also for being on the receiving end of the infamous "ear-biting" incident between him and Mike Tyson.
Article continues below advertisement
Evander has been lobbying for a fight against Iron Mike for quite some time now and it appears that the peekaboo-fighting product is training for a potential rematch against Evander.
Vitor opened up as a favorite against Evander when the news was announced, which is probably mostly due to the 14-year-age difference between the two men.
Article continues below advertisement
If the betting gap gets even larger there are probably going to be a large number of boxing fans who will place bets on Evander, seeing as he has way more professional boxing experience than the mixed martial arts standout.
However there is one factor folks need to consider: there is more than likely not going to be a stringent drug test applied to the fighters involved in the exhibition bout.
Folks who are cognizant of the destructive power of TRT Vitor probably like the Brazilian's chances against Evander if USADA isn't involved. Who do you got for the match-up?
If you need support, The National Sexual Assault Hotline is available 24/7 at 1-800-656-4673. You will be connected with a trained staff member in your area. Or visit RAINN.org to chat online with a support specialist at any time.