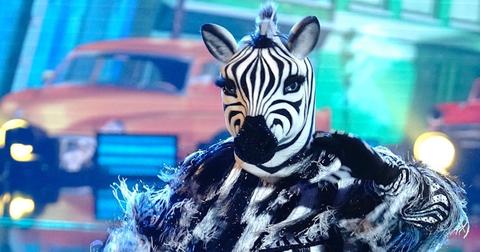 'The Masked Dancer' Judges Think the Zebra Is "Hiding His Moves"
By Shannon Raphael

Updated
Following the success of The Masked Singer — which is a competition that hides contestants' identities with elaborate costumes — it's no surprise that Fox would come up with another concept to stump viewers and keep them guessing.
The Masked Dancer debuted in December of 2020, and it's elevated just how difficult it can be to find out which celebrity is behind the ensemble.
Article continues below advertisement
While viewers could get clues from voices on The Masked Singer, the judges are limited to movement on the dance series.
One Season 1 contender who has everyone talking is the Zebra. While viewers won't get more significant clues until later on in the season, there are a few strong guesses as to what Zebra's background could be.
Keep reading for the clues, and to find out what the judges had to say.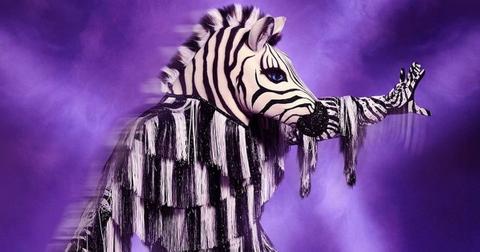 Article continues below advertisement
Who is the Zebra? These are the clues so far.
The Season 1 contestant is making his dancing debut on the Jan. 6 episode of The Masked Dancer, so his clues thus far have been limited. Ahead of the premiere of the show in December of 2020, the official Instagram account for The Masked Dancer shared one hint about Zebra's identity.
"One of my all-time favorite Christmas songs is 'Feliz Navidad,'" the clue read.
In the comments section on the post, followers noted that this could mean that Zebra is a performer who is known for singing in Spanish.
The only other hint that viewers have gotten from Zebra so far is regarding his signature move. It involves shuffling his feet while holding his hands to his chest, and moving them out and in.
Though more will be revealed about Zebra's identity as the season progresses, some of the judges have already made astute observations about him.
Article continues below advertisement
The 'Masked Dancer' judges have a few guesses about what Zebra does for a living.
Before the judges — which include Paula Abdul, Brian Austin Green, Ken Jeong, Ashley Tisdale, and a rotating guest — officially make their guesses, they discuss the various clues they picked up while the dancer was performing.
Judge Ken Jeong suspects that Zebra could be a trained dancer, "who's hiding his moves." The comedy actor noticed that Zebra moved well, and that he stayed in character the whole time.
Article continues below advertisement
This was echoed by Brian Austin Green, who thinks that Zebra is "a performer who moves really well" because of his "fast footwork." The Beverly Hills, 90210 alum noticed that Zebra continued to move around while the judges were speaking, which he thinks is a sign that he has a natural rhythm.
Ken then noted that Paula Abdul, who is a trained dancer, also has a tendency to move around like Zebra in her normal life. This further has him convinced that Zebra dances regularly.
While there aren't any popular guesses so far, if Zebra has dance training, it does narrow down the possibilities. This could indicate that he is a singer who is known for dancing on tour, or an actor who had to dance for a role.
Based on the "Feliz Navidad" clue, we're leaning toward a singer.
The Masked Dancer airs on Wednesdays at 8 p.m. on Fox.