FIRST LOOK: Watch a Sneak Preview of Oxygen's 'New York Homicide' Season 2 (EXCLUSIVE CLIP)
Mark your calendars because Oxygen's 'New York Homicide' series finally has a Season 2 release date. Here's an exclusive look at the new season.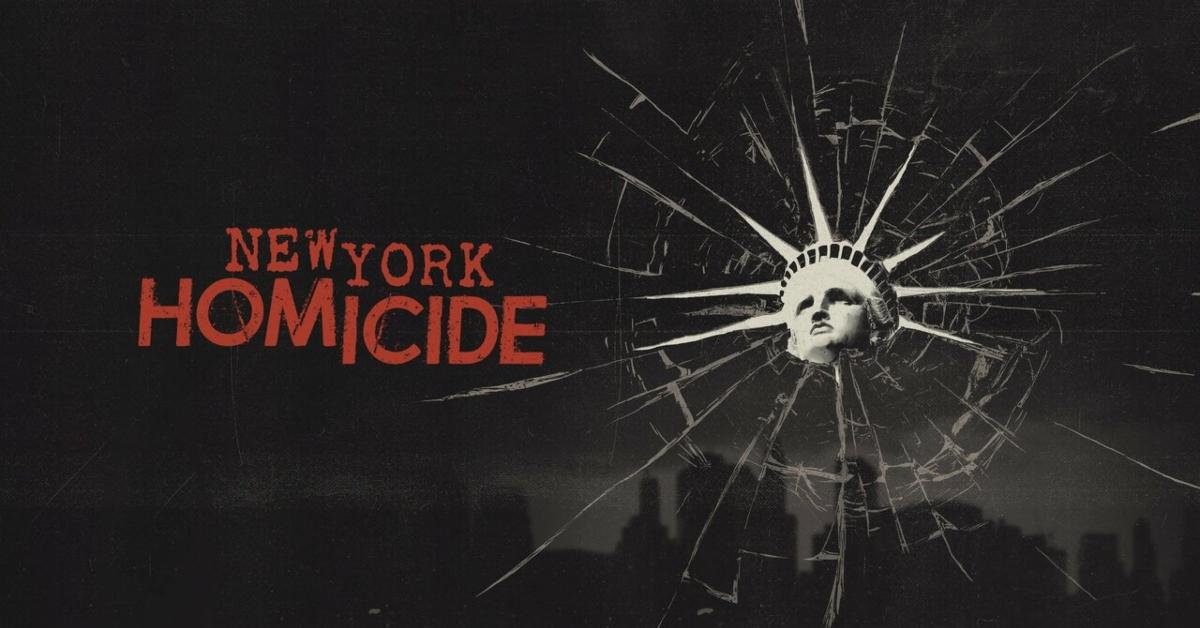 Season 1 of Oxygen's New York Homicide took us all over the city, and a bit beyond. From Brooklyn to Staten Island, the series showed the world what this department in particular has to tackle in order to keep its people safe. The final episode of the first season was particularly heartbreaking when investigators with finding the murder of a criminology student, a woman who could have someday been one of their own.
Article continues below advertisement
Part of the show's appeal lies in the friends and family members who want to find justice for the victims almost as much as, if not more than, the police who are seeking it as well. The Season 1 finale aired in March 2022 and we are excited to announce that the next season is finally here. Distractify has the exclusive first look at Season 2 of New York Homicide. Plus, details on the show's release date.
Article continues below advertisement
Get ready because the Season 2 release date of Oxygen's 'New York Homicide' is just around the corner.
As one Twitter user put it in June 2022, "Still waiting to see NEW episodes of New York Homicide!!! That show was the BEST!!!!" Well, the wait is over. Open up your Google calendars and add "Season 2 premiere of New York Homicide" to June 10 at 9 p.m. EST. Distractify also has a sneak preview of the upcoming season, which looks just as gripping as Season 1.
The series features NYPD Retired Chief of Detectives Robert K. Boyce, who worked tirelessly to solve some of the city's most difficult crimes for 35 years. "Here in New York City, the murderers never sleep," says Boyce in the Season 2 trailer. From there, things only get more intense. It paints a haunting picture of New York City but the hope lies in the people who are trying to help. "If you want to hide in New York City, it's very easy to hide," says one man. It's not easy to hide from these detectives.
Article continues below advertisement
Robert K. Boyce knows what it takes to make a good detective.
"You have to understand, detectives, they're a little bit different from other kinds of police officers," said Boyce to Oxygen ahead of the show's first season. "These cases go into their head 24/7 ... it's a 24/7 issue with detectives. It's not something you leave at the door when you go home ... it stays with you. It has to stay with you." With the show, the cases stay with Boyce in a different way.
Article continues below advertisement
For Boyce, it's the commitment that sets a detective apart from other members of the police force. However, that can also be a double-edged sword. When asked about a case that stuck with him, Boyce referenced the 2016 murder of Joey Comunale. The man was stabbed to death after a night of partying. "He was in the wrong place at the wrong time and he couldn't get out of it," said Boyce. However, it was the "arrogance of the perpetrators" that left a bad taste in his mouth.
So, why do this show? Why would Boyce want to stay inside these kinds of stories, especially after retiring. He told Sling TV it's an opportunity to still "work these cases." Beyond that, he gets to explain to viewers how detectives "go about working a big case" because "the art of an investigation is important as well."
We look forward to learning more during Season 2 of New York Homicide, June 10 at 9 p.m. EST on Oxygen.