Does 'Renovation Impossible' Star Paige Poupart Have a Husband? No, But She's Engaged!
We love watching home design expert Paige Poupart on the HGTV series 'Renovation Impossible. Does Paige have a husband in real life? Here's what we know.
We've all started a home improvement project, only to give up halfway through after it isn't turning out the way we wanted.
That's where resident home design experts/Renovation Impossible co-hosts Russell Holmes and Paige Poupart step in. The pair's mission? To finish projects for their clients and save the renovation day.
We love Paige's home renovation skills and want to learn more about the resident DIY Renovation Impossible queen. Does Paige Poupart have a husband? Here's what we know.
Article continues below advertisement
Paige has two daughters with her ex-husband, Laurent Poupart.
Paige was previously married to Dallas-based celebrity chef Laurent Poupart. The couple have two daughters together named Eloise and Margot.
Although it was never officially confirmed by Paige, according to a report from TheCinemaholic, the couple divorced sometime in 2019.
Article continues below advertisement
Does Paige Poupart have a husband now?
Cue the rhyme train because Paige is engaged! Her fiancé's name is Russell, but not the Russell that she co-hosts Renovation Impossible with. Paige is engaged to Russell Birk, who popped the question on the beach in Seaside, Oregon in the summer of 2022.
"I have actively searched my entire life for the kind of love that never stops saying thank you," she captioned a sweet series of engagement photos. "The biggest-fan type of love. The active-participant-full-engaged-partnership kind of love. I'm so lucky I finally found that in you."
Article continues below advertisement
It seems that Paige may have a thing for men in the restaurant industry, because Russell owns Maya's Modern Mediterranean, a restaurant in Dallas. Per an interview with Voyage Dallas, Russell explained that he wanted to start a Mediterranean restaurant because he felt that "Dallas was sorely lacking in Middle Eastern/Mediterranean food in a fast-casual setting but done really well."
You want to know something even more adorable about Paige's fiancé? He named his restaurant after his "firecracker of a daughter" Maya.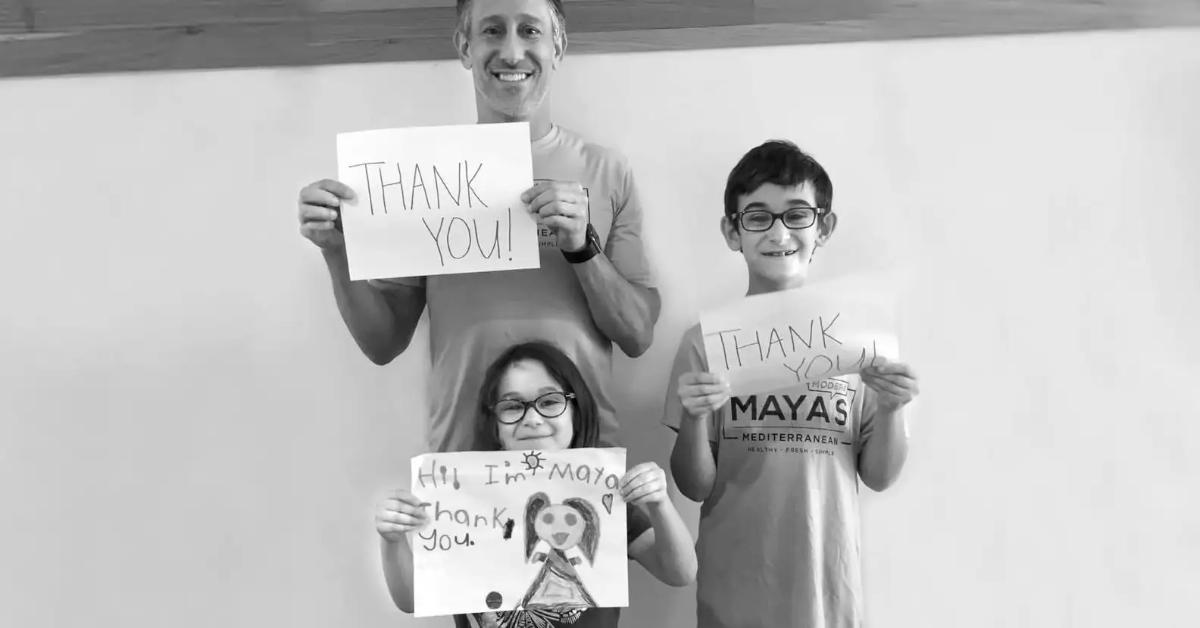 Article continues below advertisement
When are Paige and Russell tying the knot?
Russell said he took advantage of an opportunity to run a small restaurant group with the end goal of selling every restaurant off by buying one of the restaurants himself — and thus, Maya's was born.
So, in other words, Russell sounds like the perfect match for the ever-so productive Paige, who notes in her Instagram bio that she's a "home connoisseur, architectural enthusiast, HGTV co-host, designer, broker, contractor, artist, musician, mother of girls, [and] horse mom."
Article continues below advertisement
So, when are Paige and Russell making things official? As of Oct. 13, 2022, the answer is unknown.
What we do know is that Paige hard-launched Russell on her Instagram back in February 2021, so the pair have been going strong for nearly two years.
What's more, their blended family seems to get along splendidly. In addition to Paige's daughters Margot and Eloise, and Russell's daughter Maya, Paige's fiancé also has a son named Oren.
Well, at least the family had an expert ready to renovate any future dream homes for this large, loving brood! Catch Renovation Impossible on Thursdays at 9 p.m. ET on HGTV.