Stop Stalling and Get Renovating! Russell Holmes Talks Filming 'Renovation Impossible' (EXCLUSIVE)
In a renovation rut? Russell J. Holmes and the 'Renovation Impossible' team are here to help your house! Here's where the series films.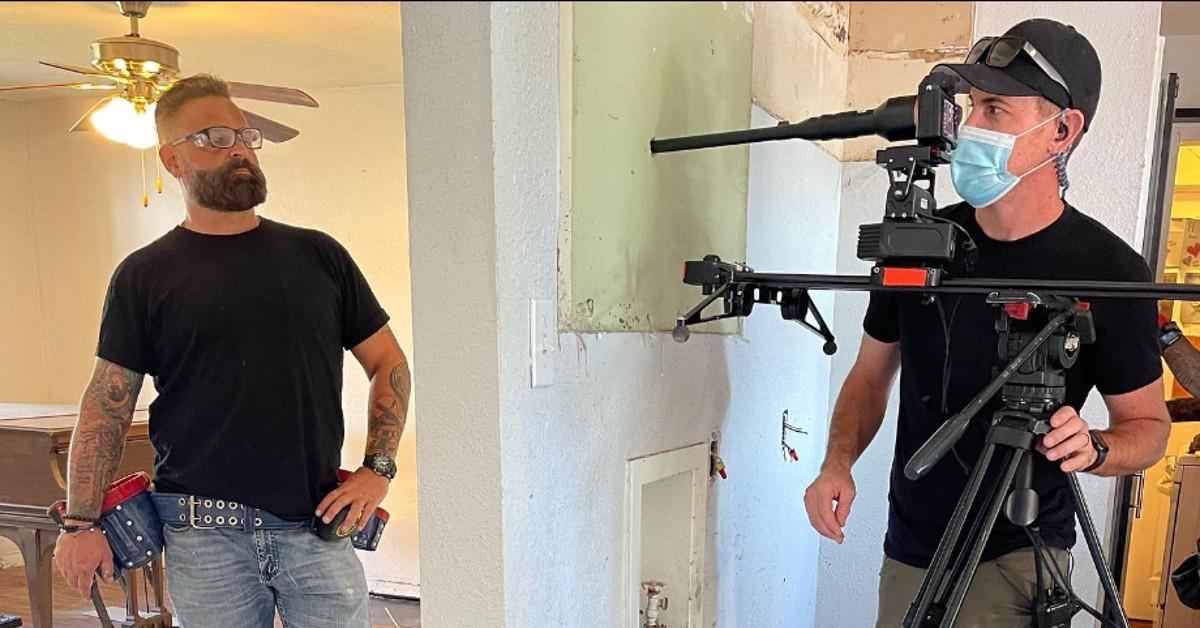 So you bought a house with ambitions of amping it up a bit, with intentions of giving it a glossy makeover. Perhaps you just can't look at those totally '70s avocado kitchen cabinets or that dividing wall that's taking up too much space in your kitchen anymore.
And yeah, you had plans to knock down that wall, to redo that outdated (but super groovy) kitchen, to replace that grimy bathtub, but things got in the way.
Article continues below advertisement
Whether it was kids, poor timing, or simply the lack of funds that halted your renovation plans — maybe even after said grand plans began — your house is unfinished. This is where contractor Russell Holmes comes in!
In his new HGTV series Renovation Impossible, Russell "helps clients get their stalled renos back on track using ingenious, dollar-stretching solutions" with the assistance of designer Paige Poupart.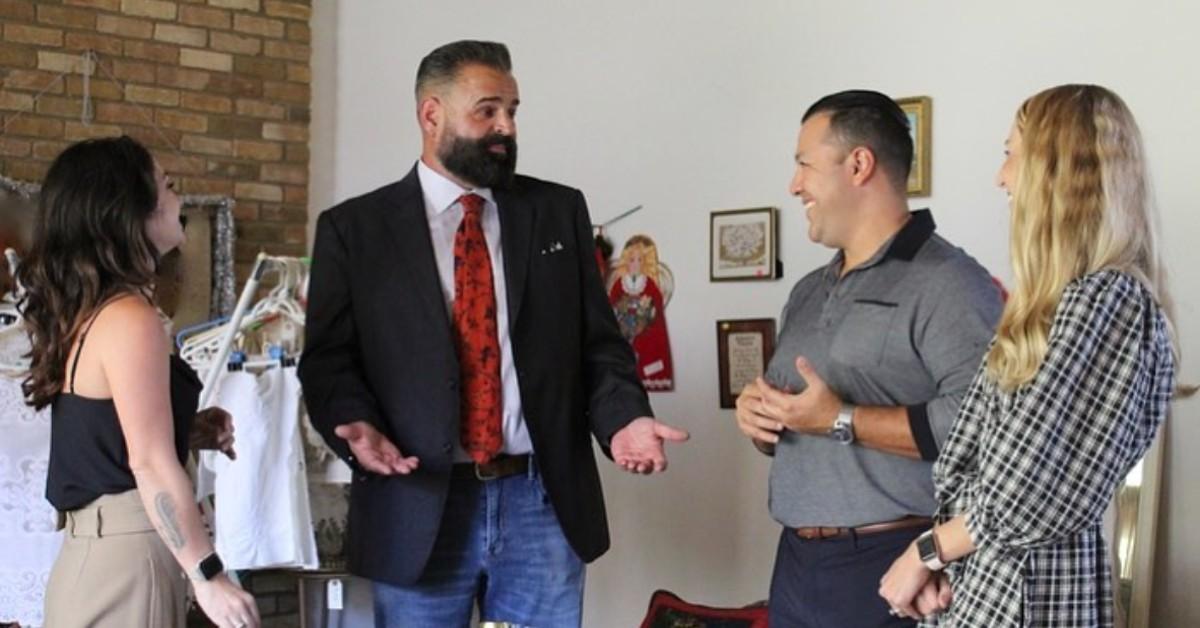 Article continues below advertisement
Via compromises and a whole lot of talent, the team — which includes about 15 to 20 workers — grinds to finally complete the renovation dreams of their clients, no matter how stubborn and indecisive they may be. So, where are said clients located? Where is Renovation Impossible filmed?
In an exclusive interview with Distractify, the HGTV star opened up about his new show and why homeowners are burdened with renovation stalls.
Where is 'Renovation Impossible' filmed?
The series sees Russell Holmes tend to clients in the Dallas, Texas, area. Though Russell himself is from Long Island, N.Y. — having lived in Port Jefferson, Aquebogue, East Meadow, Levittown, Mattituck, Peconic, Riverhead, and Westbury, per Newsday — he currently lives in Dallas. He lives there with his lawyer wife, Laura Richardson, whom he married in November 2021.
Article continues below advertisement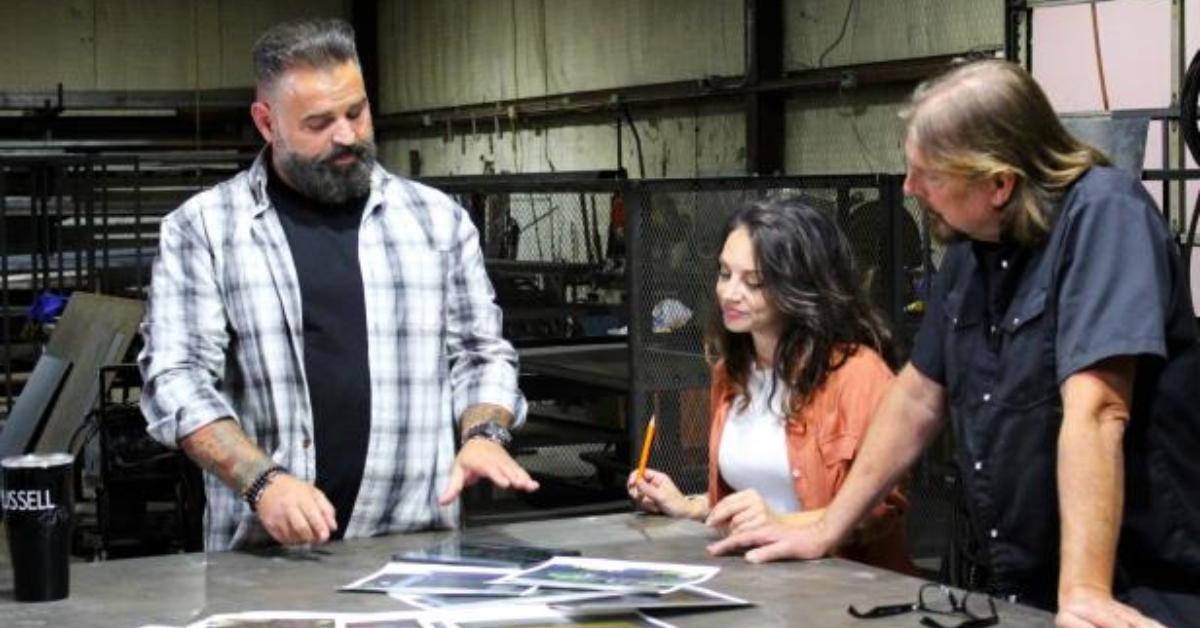 Renovation Impossible Season 1 was filmed in the Dallas–Fort Worth area. However, Russell told us that he'd love to make a show where he travels to different cities.
Article continues below advertisement
"I think that gives us the ability to really reach out and see what the cities are about," he told us. "And then also the different flavors because Texas is a lot of brick. So let's get into a house you know, in the northeast, you know, New York, where I'm from, that the house was built in the 1700s, that gives us a whole new realm of challenges to be able to do that."
He added, "So I would love to challenge myself, and then be able to bring to the viewers, you know, something a little bit different."
Russell Holmes opened up about why he believes renovation stalls happen so frequently.
As Russell depicts on his new show, renovation projects can remain uncompleted for years. So, why is that?
"The reason why, to me, more often than not renovation projects stall is because the couples or the people involved didn't educate themselves enough in what it was going to take to achieve that," he said. "To me, I think it becomes a very overwhelming process, just from a lack of really not knowing."
Article continues below advertisement
So how would one go about conquering said almighty fears, especially the ones that involve another person? Well, Russell believes it's all about planning and mapping out your goals.
"My biggest advice to be able to go past that is map it out," he explained. "I write it down and I go, 'OK, I'm going to start with this, these are the steps I want to go to.'"
Russell told us that the first goal may be to remodel the kitchen and the final goal is to "have the most beautiful kitchen in the world." Then, the contractor will write down the steps needed to achieve that goal.
Renovation Impossible premiered on Thursday, Sept. 8, 2022, at 9 p.m. EST on HGTV.