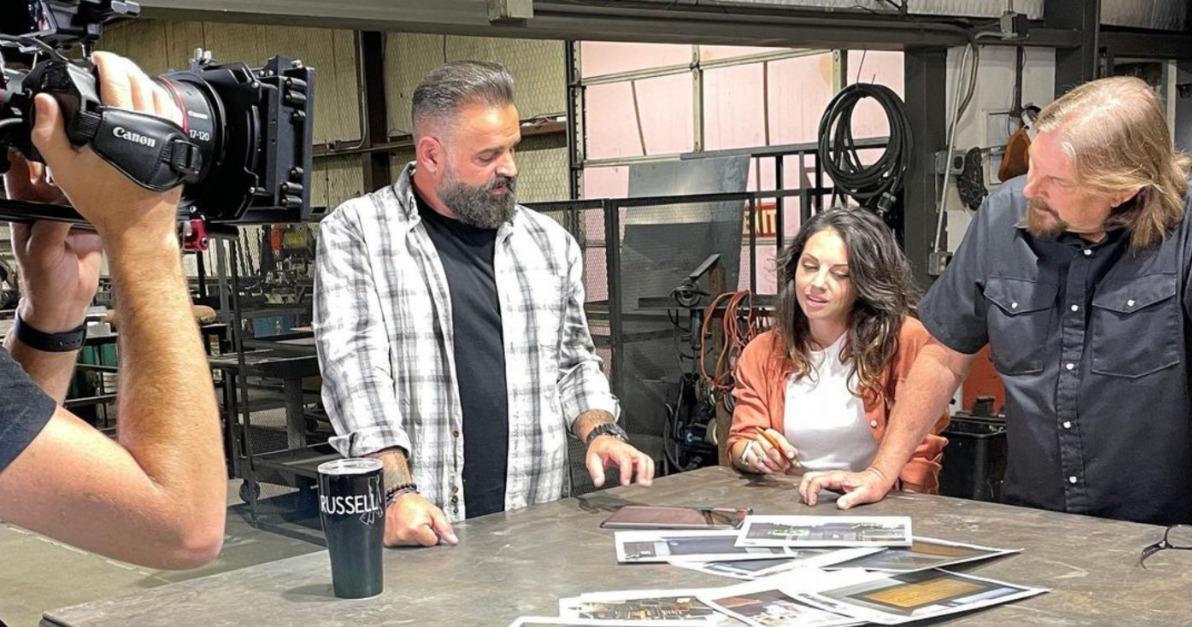 'Renovation Impossible' Makes Almost Any Home Project Seem Realistic
When you put yourself in the hands of a team of home renovators, you take a big risk in the hopes that they make your vision come to life. And when you do it on reality TV, you run the additional risk of being disappointed on national television while also shelling out cash that you can't get back. But when it comes to HGTV's latest addition, Renovation Impossible, who pays?
Article continues below advertisement
The premise of the show, which stars Garage Rehab's Russell J. Holmes, is that couples or families with conflicting visions or tight renovation budgets seek help to change their home in a major way.
So right off the bat, viewers are led to believe that the participants in each episode pay for everything themselves. But that's not necessarily the case with other similar shows and it's hard not to wonder what the deal is with the costs in Renovation Impossible.
Article continues below advertisement
Who pays on 'Renovation Impossible'?
Since one of the ideas behind Renovation Impossible is the small budgets the clients have, it makes sense that the show's production doesn't pay for much. The casting details for Renovation Impossible ask that you have at least two rooms in your house that need to be renovated and that you have an "impossible" situation. This includes a small budget for what you want.
According to a casting website from the production company behind the show, Pilgrim Media Group, there is mention of participants having a budget "which the team can utilize and supplement." So it sounds like Renovation Impossible may add a little cushion to budgets if needed.
Article continues below advertisement
The show is still new, so no one from Renovation Impossible has come forward to reveal if they were given a stipend or if they were given any free home decor once their renovations were complete. But, judging by other similar shows from HGTV, the participants in this one do shell out their own cash and pay for their renovations and may or may not get help.
Article continues below advertisement
Those who sign up for HGTV's Love It or List It, for example, have to go into the show with at least a $75,000 budget out of pocket. And it has been reported that those who ask for renovations on Fixer Upper pay for them with no help from production.
That show does, however, allow participants one big ticket item after filming, so there's that. And that could be the case with Renovation Impossible too.
Article continues below advertisement
How can you apply for 'Renovation Impossible'?'
To sign up for Renovation Impossible, you can email RenovateCasting@gmail.com to apply for future episodes.
All you need to do is include contact information, photos of you and your partner or spouse, photos of your home, and why you need help from the show. There's no guarantee that you'll get on, but if you want the expertise of host Russell J. Holmes, then this is the way to go.
Or, you can fill out the form on the Pilgrim Media Group website.
'Renovation Impossible' is filmed in Texas.
You should also live in Texas if you want to be on Renovation Impossible. Or, more specifically, in the Dallas and Fort Worth area. Right now, that's where the show films. In the future, Renovation Impossible might go on the road and expand to other areas of Texas or even the U.S. in general.
But for now, if you want to be part of the show, you need to be a local.
Watch Renovation Impossible on Thursdays at 9 p.m. EST on HGTV.