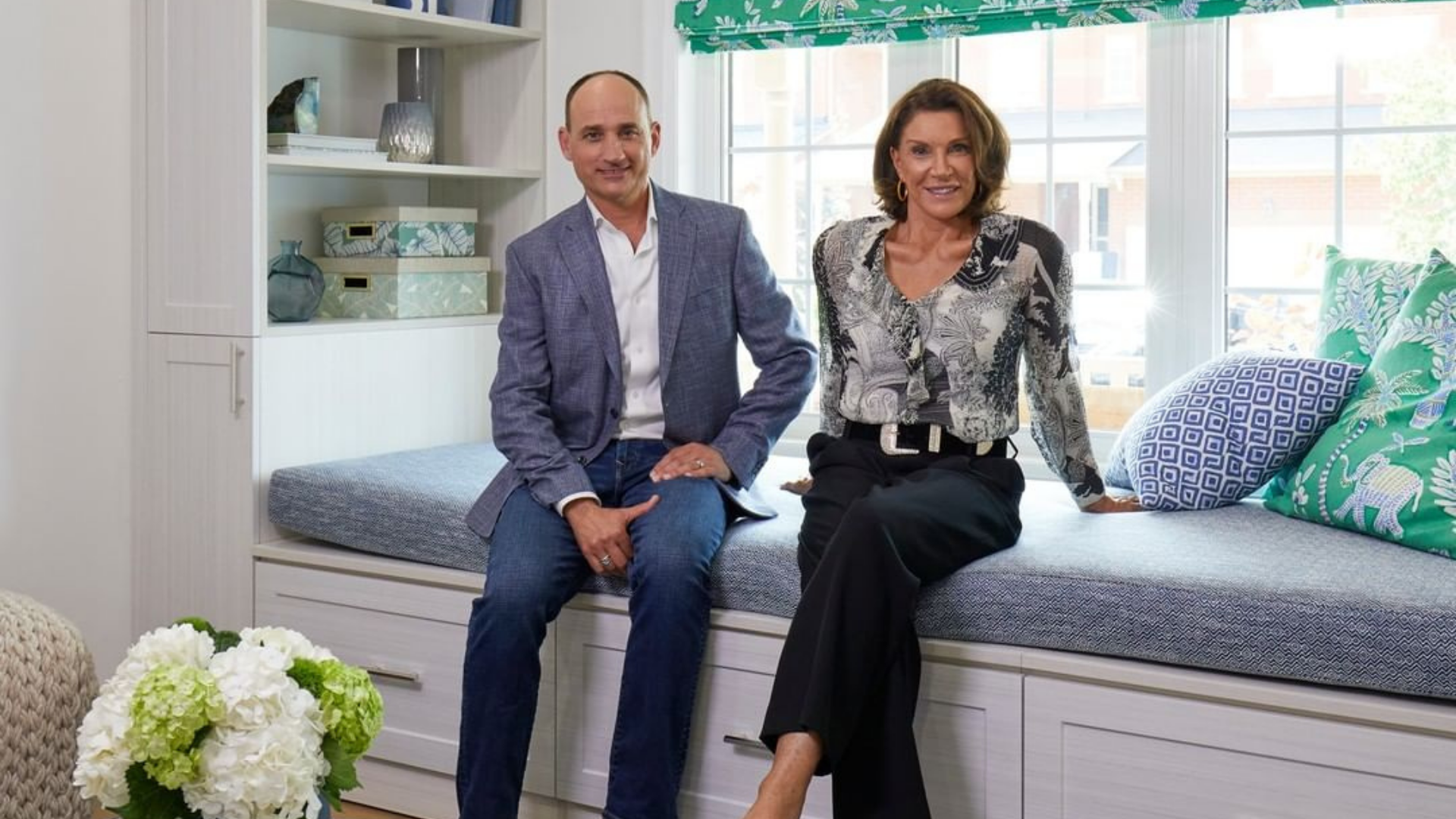 Ever Wonder Who Pays for the Renovations on 'Love It or List It'?
Probably every one of us has found ourselves in bed sick for a day or two and, surfing the television channels, we land on home renovation shows.
And we've laid there watching episode after episode of Love It or List It and asked ourselves: Who pays for the renovations because there's no way that couple could afford it, right?
Article continues below advertisement
The show has a simple but intriguing format: With the help of interior designer Hilary Farr and real estate agent David Visentin, a couple has to decide whether they want to stay in their existing home — after a complete renovation — or put it up for sale after finding the "home of their dreams."
Article continues below advertisement
Hilary works on the renovations and is given a budget she has to stay within and a list of "must-haves" to hit. And while she's doing that, David shows the homeowners new houses while staying in a set of his own "must-haves" and a budget, too.
It's a fun show to watch because we get a look at the inside of people's homes without having to leave ours and get good ideas. But it's also fun to find out what the couple chooses to do — and whether David or Hilary wins.
With so much money set for the home update, who pays for the renovations on 'Love It or List It'?
A large part of the appeal of the show is to see how the interior decorations and team of professionals work their magic — turning an old, dated kitchen into something massive and modern, or finding a suitable play space for the kids in an underused office space.
Article continues below advertisement
It's like magic, but it's also a lot of work. And it feels like a majority of the homes often have a kitchen renovation in their "must-have list." For anyone who has owned a home, they'll tell you how pricy a full kitchen renovation is.
Also, hearing the budget the homeowners have set aside for their renovations leaves us a little baffled and a whole lot curious. Where does that money come from? Do the couple have to fork it out themselves? Does the show pay for it? Is it some sort of hybrid?
Article continues below advertisement
Being on the show seems like it is a dream come true — a home updo without having to do all the hiring and overseeing — but it's not quite that simple. According to News & Record, it costs a whole lot of money to be on the show.
"We do not cover the cost of the homeowners' temporary living arrangements while their home is being renovated, except in the case of some unexpected circumstances such as delays due to COVID," the publication stated.
Article continues below advertisement
And homeowners are responsible for footing the entire renovation bill. "The homeowners always pay for the renovation and they are given the opportunity to purchase the furnishings and décor used for the staging," the publication continues.
"What they don't purchase is removed from the home." And third, to be clear, even when furnishings are removed, "the renovations remain intact."
According to the official casting application, to even be considered for the show, a couple must have at least $50,000 of their own money set aside to ensure there's a decent amount to be able to complete a renovation for the show.
So, if it's a dream opportunity for you, you'll probably want to start saving up now.
Watch Love It or List It on Mondays at 9 p.m. EST on HGTV.